iKhaya runs an afternoon care centre in a Cape Town township for about 100 children aged 6-14 who are from a difficult family background, and also a social work support program for families. Volunteers usually get involved in the afternoon care, but can also join other activities. Supervised internships of social work are also possible.
What is your placement organisation doing?
iKhaya is an NGO running an afterschool care centre in the Imizamo Yethu township of Cape Town, providing a structured, holistic afterschool program to 100 children aged 6-14 years (grades 1-6) every day, and a social work family support program for more than 60 families.
Imizamo Yethu is a small township with approximately 50,000 people living in shack dwellings lacking access to services including water, sewerage and electricity, and some government subsidy housing. There is an estimated 25% HIV infection rate and about 50% of the families are unemployed. Pollution and disease are ongoing problems exacerbating the general sense of hopelessness and despair in this community.
At the afterschool care centre the children are provided nutrution, homework assistance, literacy and numeracy skills, life skills, psycho-social activities and counselling, and gardening activities. They are mostly from households with no parents or parents who have neglected them and where the situation at home is not conducive for homework and structure. They get a place where they can feel safe and able to express themselves without being harmed.
The programs at the centre include:
Maths: Mathematics is taught based on real-life tasks.
Literacy: Speaking, reading and writing English and isiXhosa
Life Skills: HIV & AIDS education, health and hygiene, strategic thinking and decision-making
Group therapy: Includes problem-solving skills, dealing with grief, anger and anxiety
Recreational activities: This depends on which activities volunteers bring in, such as football, netball, volleyball, art, theater, singing, gardening.
The family support & adult education program trains foster families in how to care for vulnerable children and orphans. It is a home based Early childhood development crèche system, providing skills and employment to carers and quality care to children aged 0-6 years.
The centre has 11 staff who are mostly from the township. IKhaya is mostly financed through sponsors and donations.

How can you get involved?
Volunteers without professional qualifications usually contribute in the afternoon care in the following ways:
to assist the Child Care workers with duties in the classroom. These vary from assisting to inventing new activities.
to support the children. This means helping daily with all kinds of homework like English, Math, life skills, isiXhosa and Afrikaans. The volunteer will also assist with remedial classes, helping prepare and serve the food for the children.
to share their own culture, talents and interests. This can vary from a cooking lesson to a musical session. It can be in the form of a lesson with groups of children between the ages of 6 and 14 years.
to implement a program that can incorporate your skills. At iKhaya there is room to customize your experience during your time here. It is expected that you contribute your ideas.
A typical day at the centre:
2:00 – 2:30pm Book club / reading with children
2:30 – 4:00pm Assisting children with homework
4:00 – 4:10pm Serving healthy meals to the children
4:10 – 5:00pm Tutoring and homework support in key subjects
Volunteers need to be able to assist with English, Math and Reading homework at the level of the age of the children.
If you also want to volunteer in the morning, you can help in a kindergarten in the township, which is supported by iKhaya.
It is also possible to do an internship and to volunteer in Social Work. There is a professional social worker who can supervise interns.
Volunteers with knowledge in education, social work and occupational therapy are also welcome. They can be get involved in further areas of the NGO's activities, such as the family support and adult education programs.
Info Box
Location: Cape Town, South Africa
Availability: throughout the year, flexible starting date
Minimum duration: 2 weeks

Maximum duration: 6 months
Language skills required: English
Accommodation: Hostel in Hout Bay

Internship possible: Yes

Qualification of supervisor: Social Worker
Minimum qualification intern: -
Further contribution to the project: are included in the program fees


Volunteering possible:

Yes

Expected qualification volunteers:

none

Further contribution to the projekt:

Already included in the program fees

We expect:

Professional work,

the "right" attitude
Accommodation in Cape Town
Guest House in Cape Town city centre
The guest house is located in the city centre of Cape Town, just a 5 minutes' walk to Long Street. You can choose between dorm room, double and single room. There is a shared kitchen and a lounge. The guest house also has WiFi.

House in Table View
The house has a total of 8 rooms (single, double and dorm rooms). The 8 rooms share 5 bathrooms. There is also a terrace, a garden with BBQ, a lounge and a kitchen for common use. Blouberg Beach, Bayside Mall and the Piazza Shopping Center are within walking distance. There is free WiFi.

Surfer Hostel in Muizenberg
The Surfer Hostel is located directly on the beach of Muizenberg, which is well known for its colourful beach houses. You can choose between a dorm bed (separated by sex) and single room, or, if two book together, there is also the double room option.
There are a communal lounge, outdoor terrace, and a barbecue place, all designed in surfer style. Furthermore, there is WiFi at the hostel at no extra charge. At extra cost, you can have breakfast served at the hostel, and other dishes at the hostel's restaurant.
Host families
We can arrange host family accommodation in the whole metropolitan area of Cape Town, for instance in the inner city, in the Tabe View Area, in Muizenberg, Wynberg and Nordhoek. We will select a family from which you can reach your placement most conveniently. All host families are of upper standards.
Single and double rooms: If you prefer more privacy you can opt for a single room at the accommodation listed above (subject to availability). Two participants who are booking together can also share a double room.
Host families: All host families in Cape Towns are of "Comfort+" category.
2 weeks: 870 EUR
Every additional week: 110 EUR
This includes:
Dorm Room accommodation at a hostel in Hout Bay
Project contribution (1500 ZAR)
The World Unite! Service Package (see below)
The World Unite! Service Package includes:
Individual Consultation and Preparation prior to your arrival
Access to the World Unite! Online Resource Centre which has Preparation Materials including Intercultural Preparation, compiled particularly for your destination (PDFs, Videos)
Preparation Session via Skype; together with further participants
Pick-up and Transfers from/to Cape Town airport (CPT) on arrival and departure
Personal support staff at your location and at our international office
Orientation and Introduction in Cape Town
Accompanying you to your placement on your first day
24 Hours emergency support by local support team
Local SIM Card with 100 ZAR air time

Issuance of Confirmations/Certificates for your university, scholarship, insurance, etc. and filling out/signing Internship Contracts for your university
15% Discount for Safaris, Kilimanjaro Climbs, Excursions and Watersports Activities offered by "Budget Safari Tanzania"
Costs for

10 seedlings of indigenous trees

that we plant on the slopes of Kilimanjaro
The Rates do NOT include:
Travel to/from Cape Town (you book it on your own; we can assist you)
Insurance (Travel Health Insurance, Liability Insurance, Travel Cancellation insurance; you book it on your own, we can assist you)
Personal Expenses
Vaccinations
Overview of other costs:
Small local expenses in Cape Town (e.g. Internet, local transport): around 30-50 USD/Month (Estimate). The daily commuting costs between the accommodation and the centre by taxi are around 1.50 USD one-way
Insurances around 30-50 USD/Month
If your flights are scheduled outside the time slot from 8 a.m. to 8 p.m., there will be an additional cost of 25 EUR per night transfer
How do I pay?
Once all your questions have been answered and you confirm that you want to participate, we will email you an invoice. You can pay it via bank transfer, credit card or via Paypal. You will pay a deposit of 200 EUR / 250 USD when the invoice is issued. One months prior to your arrival you will pay the remainder for your Service Package.
The payment modalities for rent and possible further costs (e.g. internship supervision fees, as stated in info box of the respective project description) depend on your host country and placement. We will inform you beforehand. In many cases these costs are paid on site, but for some countries and placements they need to be paid partially or fully in advance.
Other Projects That Might Interest You:
These projects are suggestions for alternatives that may interest you or those that could be chosen as COMBINATIONS. The combination of projects in different organizations is often possible and usually cheaper than two individual bookings.
Safaris, Kilimanjaro Climbs, Day Trips, Watersports
As "Budget Safari Tanzania" we are arranging cost-effective yet high-quality safaris, Kilimanjaro climbs, excursions, and watersports activities in Tanzania and Zanzibar. You will group with other World Unite! participants and further travellers.
As a World Unite! participant, you get a 15% discount on all offers of Budget Safari Tanzania. We will share a Discount Code with you that you can use with the online booking of your safari, Kilimanjaro climb, excursion or watersports activity.
Travel Health Insurance
We recommend the following travel insurance that is meant specifically for participants of internships, volunteering, language study, working holiday, and courses abroad. It is available for travelers of all nationalities and usable for all countries, except your home country. You can also add a journey liability insurance.
Just click on the link, fill in the form and you will get a confirmation email.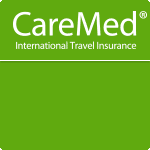 Cape Town
Cape Town is a bustling metropolis and is considered the urban and cultural center of South Africa. If you like urban lifestyle, you will not be missing out here.

Table Mountain dominates the city, on whose shallow top impressive clouds often form and then slide down into the unique flora and fauna of its slopes, vineyards and beaches. They are part of the Table Mountain National Park, which provides opportunities for numerous excursions and nature activities nearby the city.

The city centre, also called "City Bowl", bordered by mountains and the beach, is modern and has offices, shops, restaurants, bars, museums, galleries, tourist attractions and the harbor. There are also many colonial buildings, such as in Long Street, which is a landmark with many antique shops, hotels, restaurants and bars.
The neighborhoods south of the university are popular amongst students. You will find bars and party locations there that are cheaper than in the city centre, and aimed at young people.
Further south, passing upscale residential areas, you will reach the scenic peninsula with its quiet coastal villages. At Cape Point, at the southermost tip of the peninsula (about an hour's drive from the city center), the Indian and Atlantic oceans merge. On the way there, on Boulders Beach of Simon's Town, you will find a large colony of African Penguins.

The suburbs north of the city center are mainly residential areas of middle to upper middle standards. West of it, there is the Atlantic Seaboard coastline, known for its white sand beaches, coastal roads and trendy bars and restaurants that also attract many holidaymakers. Its ocean waters however are rather cold for swimming.

The majority of the 3.7 million inhabitants of Cape Town live in townships, which are located mainly in the eastern outskirts, north along False Bay. They were founded during the time of racial segregation to accommodate the non-white population. Even today, many families live there in poverty under bad living conditions.
Our local support team in Cape Town includes Dawn and Susanne.
Getting to South Africa
South Africa's two largest airports, Cape Town (CTP) and Johannesburg (JNB), are internationally well connected.
Port Elizabeth (PLZ) can usually be reached by flight with a transfer in Johannesburg or Cape Town. There are several low cost carriers in South Africa offering domestic flights that you might also book separately from your international flight to reach Port Elizabeth. In the case of our placements in Cape Town, your flights should be scheduled between 8 a.m. and 8 p.m.. If your flight arrives outside of this time frame (or departs on the return journey), we charge an extra 25 EUR per night transfer.
Some South African airlines such as mango connect certain South African cities with Zanzibar, however not throughout the year. They might be an option to look into when combining our two destinations Zanzibar and South Africa.