The project in the Ecuadorian Amazon rainforest is for the rescue of animals from illegal trade, their welfare, their rehabilitation and release in a natural environment. We provide volunteering in the areas of animal care, animal welfare and working with wildlife.
This placement is possible as a
Remote / Virtual internship
from home!
Tasks for Remote Interns:
You will learn from the project biologists about wildlife rehabilitation in the Amazon rainforest and you will write articles for magazines and websites (also possible in other languages such as French, Japanese, Chinese and others). The internship also includes virtual visits, eg. to wildlife releases. The remote internship is
450 EUR
for the first month and 100 EUR additionally for any additional month or part thereof. Just
submit the
inquiry/order form form
and mention "Remote Internship"!
What is your placement organisation doing?
Located about one hour's drive away from the Ecuadorian town of Puyo, the 100 hectare area with enclosures is surrounded by the impressive Amazon rainforest. It is the home of, amongst others, several species of monkeys like Titi or Capuchin, peccaries, kinkajous, Tayras, Margays or Tree-ocelots, turtles, parrots and macaws.
The project works with the Ecuadorian Environmental Protection Agency and the Ministry of Environment in the fight against illegal trade in animals and animal possession, animal cruelty and illegal hunting of wild animals. Animals that are rescued or confiscated are brought into the project where they get veterinary treatment and conditioning for a release into the wild.
Awareness for animal welfare and wildlife is, unfortunately, still not widespread in Ecuador. Being kept captive as a pet often leads to aggressive and/or depressive behavior, resulting in abuse and neglection by their owners. that the owners abuse and neglect animal. Many animals are brought to the project in a neglected and/or injured condition. The bulk, especially the animals of prolonged captivity, have significant behavioral disorders.
The project has specialized project biologists from Spain and France who use operant conditioning techniques that aim to get the wild animals to survive in the wild again. As a volunteer or intern, you can learn a lot about this interesting topic, in which very different approaches are contested depending on the species of animal.

Unfortunately, release into the wild is not possible in all cases, as some animals have changed too much in captivity are not able to survive in the wild on their own. For such animals, the project pervides a new permanent home at its spacious grounds. The design and enrichment of the living environment is an important topic to support these animals in which the biologists are also experts and will impart this knowledge to you.

Other areas of learning for you are dealing with clinical cases, newborns and animal nutrition.
How can you get involved?
Animal care
Preparation of food and feeding
Observation of behaviors and assisting with wildlife rehabilitation
Maintenance of plants
Repair and reconstruction of the enclosure
Info Box
Location: Arajuno, Ecuador
Availability: All year, Start date flexible
Minimum Duration: 2 weeks

Maximum Duration: 3 Months
Language Requirements: Intermediate level of English or Spanish or French
Accommodation:
Beds in Volunteer Houses (shared rooms) at Project Site on full board

Supervision Possible: Yes
Qualification Of Supervisor: Biologist
Minimum Qualification Of Intern: -
Further Contribution To Project: -
Accommodation in the Amazon Rainforest

Volunteer-House
Volunteer Houses of wood, propped up on stilts, offer dormitory accommodation, surrounded by the Amazonian rainforest. The decor is simple and includes kitchen and a lounge. There are western toilets and showers. The kitchen is equipped with basic utensils such as pots, pans, plates, cups, cutlery, etc. Water is available, electricity is not. In the evenings, a generator is switched on to produce electricity and you can charge your electronics at this time. Otherwise, candles are used, the stock will be maintained in the houses. We recommend you carry a flashlight with you. There is a fire pit for a bon fire and hammocks for you to relax at the end of the day.
Convert
to USD, GBP, CAD, AUD and other currencies
2 Weeks (13 nights) - 790 EUR
Any additional week 230 EUR

Please notice: All volunteering options in Ecuador start on a Saturday in Quito or Guayaquil and then you travel to your project by bus on Sunday.
The Rates for Volunteering include:
Accommodation in a shared room starting on Monday (minimum 13 nights; 7 nights per extra week)
Meals from Monday to Saturday morning (during the rest of the weekend self-catering at the kitchen of the accommodation is possible)
Pickup upon arrival in Quito or Guayaquil on Sunday; one night accommodation (Sunday to Monday) without board in Quito (shared room) or Guayaquil (single room with shared bathroom)
Transfer to the bus to your volunteer project the following day in Quito or Guayaquil
Access to the World Unite! Online Resource Centre which has Preparation Materials including Intercultural Preparation, compiled particularly for your destination (PDFs, Videos)
Preparation Session via Skype, together with further participants
Individual Consultation and Preparation prior to your arrival
Donation to your project
Emergency telephone contact
Costs for

10 seedlings of indigenous trees

that we plant on the slopes of Kilimanjaro
The Rates DON'T include:
Travel to and from Ecuador (you book it on your own)
Bus ticket from Quito or Guaqaquil to your project location

Migration Card (see below)
Insurance (Travel Health Insurance, Liability Insurance, Travel Cancellation insurance; you book it on your own, we can assist you)
Personal Expenses
Vaccinations
Local Transport (Estimated amounts see below)
Arrival outside of regular office hours and public holidays + 25 USD
Overview of other costs:
Migration Card 10 USD
If meals are not included: around 100-200 EUR (120 USD)/Month (Estimate)
Small local expenses (Internet, Local transport): around 20-40 EUR (30-50 USD)/Month (Estimate)
Insurance 20-40 EUR(30-50 USD)/Month
How do I pay?
Once all your questions have been answered and you confirm that you want to participate, we will email you an invoice. You can pay it via bank transfer, credit card or via Paypal. You will pay a deposit of 200 EUR / 250 USD when the invoice is issued. One months prior to your arrival you will pay the remainder for your Service Package.
The payment modalities for rent and possible further costs (e.g. internship supervision fees, as stated in info box of the respective project description) depend on your host country and placement. We will inform you beforehand. In many cases these costs are paid on site, but for some countries and placements they need to be paid partially or fully in advance.
Other Projects That Might Interest You:
These projects are suggestions for alternatives that may interest you or those that could be chosen as COMBINATIONS. The combination of projects in different organizations is often possible and usually cheaper than two individual bookings. Please contact us to know more! Check out our other listings in the areas of "World Learner" and "Active Travel" at your travel destination to make your stay even more interesting.
Learning Spanish in Ecuador!
You can take Spanish lessons in Quito, Ecuador, before your project. There are 20 hours of lessons per week.
Group Lessons and Accommodation in a Student House:

| | |
| --- | --- |
| EUR | Quito |
| 1 Week | 230 |
| 2 Weeks | 440 |
| 3 Weeks | 640 |
| 4 Weeks | 840 |


Individual Lessons and Accommodation in a Student House:
| | |
| --- | --- |
| EUR | Quito |
| 1 Week | 280 |
| 2 Weeks | 520 |
| 3 Weeks | 740 |
| 4 Weeks | 970 |
Please check "Language Training Required" in the form, with your desired duration (minimum 20 hours for one week).
Travel Health Insurance
We recommend the following travel insurance that is meant specifically for participants of internships, volunteering, language study, working holiday, and courses abroad. It is available for travelers of all nationalities and usable for all countries, except your home country. You can also add a journey liability insurance.
Just click on the link, fill in the form and you will get a confirmation email.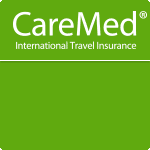 Amazon Rainforest and Puerto Quito
In addition to Brazil, Venezuela, Colombia, Peru, Bolivia, Guyana, Suriname and French Guiana, Ecuador is among the Amazon countries. About 42 percent of the area of Ecuador is covered by rainforest. This is only 2 percent of Amazonia. However, despite the small size of Ecuador, the presence of about 20,000 plant species, 1,500 bird species, more than 840 amphibians and reptiles and over 300 species of mammals, places it among the countries with the greatest biodiversity.
Unfortunately, Ecuador is also the highest in terms of the destruction of this unique ecosystem. The oil reserves and oil production especially cause considerable damage to nature and man with the mining, logging and deforestation for agricultural use.
Our project site, "animal protection project in the Amazon rain forest", is located near Arajuno, about 1 hour's drive from the Ecuadorian jungle town of Puyo to the northeast, surrounded by nothing but the breathtaking rainforest. 
Puerto Quito is a small town with about 3000 inhabitants, about 140 km north- west of Quito. The area is less than 200 meters high and thus, in the lowlands west of the Ecuadorian Andes. The area is dominated by agriculture and there are also a number of ecotourism offers. The town has developed as people increasingly settled here to take up farming only in the 1960s and 1970s . The agricultural production is mainly cocoa, bananas, various tropical fruits such as papaya, oranges or pineapple and corn.
Getting To Ecuador
Quito (UIO) has an international airport. When flying from Europe, you will have take at least two connecting flights on the way to Ecuador. If your transit airport is in the US, you will have to carry out the ESTA registration prior to departure.
You can also fly to the international airport of Guayaquil (GYE) and fly from there, if necessary; take a domestic flight to Quito (between 40 and 60 USD / 31 to 48 EUR) or by bus (about 10 to 12 USD/ 8 to 10 EUR, 8-10 hours). The bus station is right next to the airport.
For projects in Puerto Quito and in the Amazon Rainforest (near Puyo), it is best to fly to Quito.
From Quito, you travel to Puerto Quito by bus. If you want to spend time in Quito, we can organise that for you.
For projects in the Amazon rainforest, you drive from Quito by bus to Puyo. The journey takes about 6 hours and the ticket costs 6-8 USD/ 4-5 EUR. In Puyo, you will be picked up from the bus by a responsible person and the onward journey by jeep is another one hour.
For projects in Puerto Lopez, we recommend you fly to Guayaquil. There are buses daily from Guayaquil to the coastal town of Puerto Lopez. The journey takes about 4 1/2 hours. The bus ticket costs about 4-6 USD/ 3-5 EUR. The bus station in Guayaquil is located in close proximity to the airport. There are also direct buses to Puerto Lopez from Quito, but they last more than 12 hours and cost 10-12 USD/ 8-10 EUR.