Not sure what you're really interested in and want to try out different professional fields? This is possible with our "Job Orientation Internship" program!

In Moshi Town in northern Tanzania you can combine several short-term internships of a minimum duration of 1-2 weeks each from various sectors and gain first insights into different professional fields. You do not need any previous experience or training/studies for these internships! You can join from the age of 16.
Combine the following internship options:
St. Joseph Hospital in Moshi Town
St. Joseph Hospital enables pre-medical, pre-nursing and pre-midwifery internships. You do not have to be enrolled in any university or nursing school. St. Joseph Hospital is located in downtown Moshi. Around 250 outpatients are treated every day, there are 150 beds and around 200-250 births per month. The hospital has 47 doctors, 38 nurses, 22 midwives and other staff such as physiotherapists, occupational therapists, pharmacists and administrative staff. Internships are possible in all departments of the hospital.
As a pre-intern, you mainly observe the specialists, but you can also help with simple assistance tasks under supervision.
There is an additional contribution of USD 200 per each month or part thereof.
Akili Kindergarten in Moshi Town
Akili Kindergarten in Moshi Town is attended by around 20 children every day. At the kindergarten you can support the educators in teaching simple English, numbers, ABC, singing, clapping and circle games, sporting activities or dancing as well as cooking, washing up and tidying up the kindergarten. You can also think of your own activities and implement them (e.g. "tooth brushing workshop").
Informal Schools in Moshi
Informal schools are run by NGOs, churches and community initiatives, offering educational opportunities for children who for various reasons do not attend formal school. The informal schools prepare younger children for re-admittance to the governmental formal school system. In the case of adolescents, the informal schools usually impart basic knowledge that is needed for life, such as reading, writing, arithmetic, English, general knowledge and professional skills such as handicrafts, computer use, agriculture, tailoring, etc.
As an intern you will teach some of the subjects mentioned with local teachers, according to your interests and skills.
Special education, physiotherapy/occupational therapy: Day centres for children with special needs
In a day center for children with special needs, you can focus on special education (teaching) or physiotherapy / occupational therapy, depending on your interests. Placements are possible in various centers with different focuses. There are special educators and physiotherapists / occupational therapists who can provide you with internship supervision.
Social Work: Children, Families, Women, HIV Patients
An internship is possible with an organization in Moshi that is active in the field of social work and supports children, women, families or HIV patients. You will get to know the work of social workers and assist with house visits and at centres that provide counselling and educational offers.
Veterinary Clinic Dr. Mnyoni
Veterinarian Dr. Mnyoni runs a veterinary clinic in Moshi Town, treating domestic animals such as dogs and cats and performing minor surgeries. There is also a shop for animal supplies. You will spend around half of your working hours in the clinic and the other half you accompany the vet treating farm animals such as cattle, pigs, chickens, goats, donkeys and poultry, for which the vet drives to farms and pastures throughout the Kilimanjaro region. You will observe the vet, get explanations and you can assist. African wild animals are not treated as they are under the remit of the National Park authorities.
Tree nursery at Kilimanjaro
The tree nursery grows many species of indigenous trees as well as fruit trees. In tree-planting campaigns, especially during the rainy season, thousands of seedlings are planted in cleared areas. In addition to doing work at the tree nursery, you will also meet farmers in the village and help them grow corn, coffee, bananas and other crops. You will live in the village of Mweka on the slopes of Kilimanjaro in our World Unite! Forest Camp in a comfortable, fully furnished tent that you share with other participants (6-person tent) or, if you prefer, with a host family.
For this internship there is an additional one-time contribution for transport costs of 60 EUR (Moshi Town to Mweka and back).
Restaurant in Moshi Town
If you are interested in a career in the gastronomic sector or simply in African cuisine, you can do a restaurant internship in Moshi. We cooperate with several restaurants in the center of Moshi, which are aimed at a local middle class as well as tourists and usually offer a mixture of Tanzanian and international (Indian, Chinese, European) cuisine. You can assist in the kitchen and other service tasks of the restaurant.
Kilacha production and training center
The internship takes place in the Kilacha production and training center near Holili on the Tanzanian-Kenyan border, about 45km outside of Moshi Town. It is a technical college for agriculture with around 500 students as well as a production area for maize, vegetables, fodder plants, fish farming, chickens and pigs. The building materials department uses a stone crusher to produce gravel and makes building blocks and paving stones from concrete.
As an intern, depending on your interests, you can either work in agricultural production, in the manufacturing of building materials or in the preparation and implementation of the courses, or you can also combine. You can also take part in the courses offered by the training centre yourself, which are in English language. You will live on the premises of the Kilacha production and training center.
There is a one-time additional contribution of 100 USD per month or part thereof as well as a one-time contribution for transport costs of 60 EUR (Moshi Town to Holili and back).
And even more options to combine!
Zanzibar is just over an hour's flight from Kilimajaro. It is a tropical island paradise, where, just like in Moshi, we offer a selection of various
job orientation internships in Zanzibar
. If you combine Moshi with Zanzibar, there are cheaper combination prices for our service package compared to individual bookings. Find details in the slider "Rates" below.
Full support prior to and during your time in Tanzania!
In Moshi Town you will live in a shared flat with other foreign interns. In the Forest Camp in Mweka (option: tree nursery) you will stay in a large, fully furnished 6-share tent which has its own bath and toilet, together with other participants or, if you prefer, with a host family in the village of Mweka, on full board. The agricultural Kilacha production and training center has its own staff accommodation, where you can book meals. Support is provided at all Tanzania locations by our 10-person team, which is led by Adelina from Tanzania and Miriam from Germany. We also have our own team members at the Forest Camp. This high level of support makes the job orientation internship also very suitable for younger participants (aged 16 and over) who are abroad for the first time for a longer period of time. Of course, you will also have a permanent contact person from our office team in Germany before and during your time in Tanzania!
As a participant of our job orientation internship, you will get a discount of EUR 50 on our
Career Counseling Test
!
Info Box
Location:

Moshi/Kilimanjaro

Availability

: All year, Start date flexible

Minimum Duration:

1 week

Maximum Duration: 12 weeks
Language Requirements: English
Accommodation:

Shared apartment, Forest Camp, training centre residence

Supervision Possible: Yes
Qualification Of Supervisor: Professionals in their respective fields
Minimum Qualification Of Intern: None required
Further Contribution To Project: See text

Remuneration: None
In Moshi Town you will stay at one of our shared self-catering apartments with other participants and you can choose between 4-share, twin/double and single room accommodation. Alternatively, host family accommodation is available.
In Mweka/Kilimanjaro you will stay at Kilimanjaro Forest Camp:
At the Kilacha Production and Training Center, you will stay in the staff residence of the center, which is of good standards.
You can find further details about accommodation
here
.
Convert
rates to USD, GBP, CAD, AUD and other currencies
I. World Unite! Service Package and Accommodation
First week: 530 EUR; any additional week: +60 EUR; including a maximum of 3 internships and including 4-share accommodation (shared apartment in Moshi Town) without meals or at the Kilacha house of residence in Holili.

Any additional internship placement (from the 4th): +80 EUR
Upgrade Double/Twin Room Moshi Town or in Holili (instead of 4-share): +15 EUR/week per person
Upgrade Single Room Moshi Town or in Holili (instead of 4-share): +35 EUR/week per person
Upgrade Meals in Holili: Breakfast: 2.50 USD; lunch: 4 USD; dinner: 4 USD (you pay locally)
Upgrade Host family of middle standards in Moshi Town: +80 EUR/week per person
Upgrade Host family of high standards in Moshi Town: +110 EUR/week per person
Accommodation Kilimanjaro Forest Camp, 6-share tent on full board: +70 EUR/week per person
The World Unite! Service Package includes:
Arrangement of your internships
Individual Consultation and Preparation prior to your arrival
Access to the World Unite! Online Resource Centre which has Preparation Materials including Intercultural Preparation, compiled particularly for your destination ( incl. videos and mobile-phone friendly knowledge-base)
Preparation Session via Skype; together with further participants
Arrangements for your Residence Permit, Work Permit or similar permit and other official permits (if required), but not the official government fees for it/them (See costs below)
Pick-up and Transfers from/to Kilimanjaro International Airport (JRO) on arrival and departure
Accommodation with/without meals (as booked)
Personal support staff at your location and at our international office
Orientation and Introduction in Moshi
Accompanying you to all of your placements on their first day
24 Hours emergency support by local support team
50 USD Contribution to each of your selected placements

CO2 compensation of your long-haul flights: Costs for

10 seedlings of indigenous trees

that we plant on the slopes of Kilimanjaro
Local SIM Card with 10.000 TSH air time

Issuance of Confirmations/Certificates for your university, scholarship, insurance, etc. and filling out/signing Internship Contracts for your university
15% Discount for Safaris, Kilimanjaro Climbs, Excursions and Watersports Activities offered by Budget Safari Tanzania
The Rates do NOT include:
Travel to/from Kilimanjaro (you book it on your own; we can assist you)
Official fees for Visa and Residence Permit (see below)
Insurance (Travel Health Insurance, Liability Insurance, Travel Cancellation insurance; you book it on your own, we can assist you)
Personal Expenses
Vaccinations
Local Transport (Estimated amounts see below)
Overview of other costs:
If meals are not included: around 70-150 USD/Month for self-catering (eating out at affordable yet good restaurants and/or cooking by yourself; you are much more flexible in this way compared to if we would serve food at your accommodation)
Official Permits: For placement duration of

up to 90 days

: Visa 50 USD (for most nationals; to buy on arrival at the airport in Tanzania; Only US and Canadian citizens: 100 USD). For placement of

91-180 days

: 200 USD total costs.
Small local expenses (e.g. Internet, local transport): around 30-50 USD/Month (Estimate)
Insurances around 30-50 USD/Month
Other Projects That Might Interest You:
These projects are suggestions for alternatives that may interest you or those that could be chosen as COMBINATIONS. The combination of projects in different organizations is often possible and usually cheaper than two individual bookings. Please contact us to know more! Check out our other listings in the areas of "World Learner" and "Active Travel" at your travel destination to make your stay even more interesting.
Safaris, Kilimanjaro Climbs, Day Trips, Watersports
As "Budget Safari Tanzania" we are arranging cost-effective yet high-quality safaris, Kilimanjaro climbs, excursions, and watersports activities in Tanzania and Zanzibar. You will group with other World Unite! participants and further travellers.
As a World Unite! participant, you get a 15% discount on all offers of Budget Safari Tanzania. We will share a Discount Code with you that you can use with the online booking of your safari, Kilimanjaro climb, excursion or watersports activity.
Learning Swahili in Moshi!
It is always helpful to know Swahili while doing your project here. Swahili is a relatively easy language for participants and some start to follow it within the first few lessons. You can choose the intensity of the lesson. We would, however, recommend a maximum of ten hours per week. The lessons are conducted individually; in some cases, 2-3 participants with similar levels of knowledge may be given combined lessons. The number of participants does not affect the cost of the lessons.
The cost for Swahili lessons: 1 Student: 10 EUR

Please check "Language Training Required" in the registration form and specify your desired duration (minimum 20 hours).
Travel Health Insurance
We recommend the following travel insurance that is meant specifically for participants of internships, volunteering, language study, working holiday, and courses abroad. It is available for travelers of all nationalities and usable for all countries, except your home country. You can also add a journey liability insurance.
Just click on the link, fill in the form and you will get a confirmation email.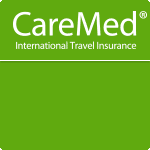 Check out our video on Moshi!
In this video, tourism intern Iris and our team member Adelina show us around Moshi Town and the surrounding areas. Adelina and Themi, two of our coordinators, introduce themselves. We also meet the volunteers Pia, who collaborates with the Social Reality Tour, and Laura in their host family. Coffee Farmer Dennis talks about coffee and we see a few shots from a Maasai Village.
Moshi at Kilimanjaro
Moshi is a town in the north of Tanzania, at the foot of Kilimanjaro. Here, you are in the middle of Africa and deal with people like the Chagga and Maasai. The city has about 150,000 inhabitants; however, it appears - like many African cities - much smaller, owing to the fact that many unplanned settlements are spread over long distances outside the city. Furthermore, the majority of the population do not have the purchasing power that would make transactions comparable to for instance a European city of this size. Nevertheless, Moshi is a relatively well-developed city and all necessities may be found here - from ATMs to specialty stores, restaurants to small supermarkets.
Moshi is the starting point of all Kilimanjaro climbs and many safaris to the Northern National Parks of Tanzania start from here. Kilimanjaro International Airport is about 40 km from Moshi. Tourism and trade of coffee and bananas have contributed to the flourishing of the city.
The city lies at an altitude of 813 m and has a year-round climate that people from moderate climates consider to be very comfortable (compared to the humid heat that often prevails on the coast or on the islands).
HIV and AIDS are the biggest problem - it is estimated that up to 16 % of the population are HIV-positive. The resulting problems are the countless orphans and street children, neglected people of retirement age and sick people, about whom no one cares because of lack of money. The other problems are poverty-related - lack of access to education, health care, infrastructure, and destruction of environmental resources such as deforestation.
Things to do in Moshi
Moshi is conveniently situated for safaris in all the Northern National Parks of Tanzania; you can travel over a weekend (Tarangire, Arusha National Park, Lake Manyara) or a multi-day tour (incl. Serengeti, Ngorongoro Crater and Conservation Area, Lake Eyasi, Lake Victoria, Lake Natron). The Kilimanjaro rises directly in front of your door - for a climb you need physical fitness and 5-7 days' time.
As a day trip, you can visit the Marangu Waterfall and the village of Marangu with coffee plantations, the even higher Materuni waterfall, the Arusha National Park, a Maasai village, Lake Chala, swim in volcanic hot springs and hike on the slopes of Kilimanjaro. In Moshi, there are several cafes, restaurants, internet cafes, bars, discos, swimming pool and even an open- air cinema with karaoke.
Getting To Moshi
You book your flight to Kilimanjaro International Airport (JRO). If the flights to Dar-es-Salaam (DAR) are much cheaper, you can also fly there and then book a separate connecting flight from DAR to JRO. From JRO airport, we pick you and take you to your accommodation in Moshi.