We can offer ecotourism and outdoor tourism internships in various National Parks in Japan. Most of the offers are explorations of nature by bike, kayak, sailing boat or on foot. Also cultural encounters are often part of these activities.
Outdoor activities at Ise-Shima National Park
We can arrange internships at various companies that are offering outdoor and ecotourism activities at Ise-Shima National Park. At the companies, there are tourism professionals who can supervise interns. All internships in Ise-Shima are possible with a minimum duration of one week only!

The Ise Shima National Park in Mie Prefecture is known for its densely forested hilly coastal landscape with many bays and small islands along the coast.
The theme of the National Park is harmony between human and nature, which has been put into practice here for thousands of years. A famous attraction of the park are the Ama women who are traditional divers. Without any any diving equipment they are gathering abalone, turban shells and other seafood from the ocean ground in an environmentally friendly way. The ama culture is also known as the cradle of pearl cultivation. Their techniques and knowledge are recognized as a UNESCO cultural world heritage.
Provider of Ama tours and nature tours in Toba
The six women of this tour operator are pioneers of ecotourism in Japan. As early as in 2009 they already won the National Ecotourism Award for their innovative tours.

The tours include visiting the Ama women who explain their techniques. Afterwards, visitors can enjoy freshly caught seafood, which has the reputation to be the best of Japan. Up to the Heian period (794-1185), only seafood from Ise-Shima was served at the imperial palace.

Furthermore there are boat tours with lunch at a fishing village, and during the summer months (June-September) tours to watch Sea Fireflies (Vargula hilgendorfii). Sea Fireflies are nocturnal small water animals that have been existing for 400 million years, known for their blue bioluminescence.

The customers of this tour operator are both from Japan and from abroad. During the summer months, they also receive Japanese student groups almost every day.

As an intern, you will accompany the tours and support the guides. In addition, at the office in central Toba City, you'll be helping with social media marketing, writing texts for websites and flyers, doing translations, as well as answering inquiries and communicating with clients in English and other languages ​​that you know.
The internship is possible in English. Accommodation is at a single room at a traditional Japanese ryokan next to the visitor center. The costs are 4000 JPY per night for sharing a twin room, including 3 meals, or 6000 JPY per night for a single room. Pictures of the accommodation can be found in the gallery above when you click through to the end of the pictures.
Fisherman's Guesthouse and Experience in Ise-Shima
A small fishing company with several employees, besides their main activity of fishing, is also providing tourism experiences related to fishing, and is running a holiday home.
As an intern, around 60-80% of your time will be spent on fishing-related activities, and 20-40% on tourism-related activities (more tourism-related activities during the summer months of July to September, less tourism-related activities in the off-season).
The fishing-related activities include: Red Snappers are bred in large, floating cages in the bay. Every morning at 6am you will go by boat to the cages to feed the fish. If the company has orders for fish, some fish will be taken from the cages, packaged and transported by truck directly to the customers or to the fish markets of Nagoya or Fukui. You will assist with all these activities. If you are interested, you can also join the truck to get to know other parts of Japan.
The tourism-related activities include: Tourists can join the fishing boat and learn how to catch fish by net from the cages as well as from the sea. Then they get a Japanese cooking lesson and learn how to prepare the freshly-caught fish in a Japanese style. There are also lessons on how to properly fillet fish, on how to cut fish for sushi/sashimi, and how to smoke fish.
You can be a tour guide (either as an assistant or on your own) in English and possibly other foreign languages that you know, providing the boat trips and cooking lessons (you will learn how to do all of this). Also you can assist with social media marketing, answer inquiries and do communications with clients.
The internship is possible all year round, but few tourism-related activities take place during the winter months. Your internship will be on 5 days per week for about 8 hours per day. As an intern, you should enjoy to eat fresh fish. Accommodation is in a village house for JPY 3500 per night. There is a kitchen at the house and food ingredients will be provided to you without additional costs.
Outdoor Tours at Tomoyama-Park
Tomoyama Park is part of Ise-Shima National Park, located around the quiet Ago Bay, home to pearl cultivation. The provider offering this internship runs kayak tours, bicycle tours and guided hikes in the Tomoyama Park. In cooperation with other providers further activities such as water zorbing and diving are offered to tourists.
With either 3 tours of 1.5 hours or 2 tours of 3 hours per day during the summer season and up to 60 kayaks joining each tour, accompanied by multiple guides, this company is one of the largest and most professional outdoor tour operators in the region. Customers also include foreign travel groups who spend 2 days of their 10-days Japan itinerary inside the Ise Shima National Park, doing all kind of outdoor activities.
As an intern, you would ccompany the various tours, support the marketing and PR activities in English as well as in other languages you might know, e.g. production of TV programs and content for Youtube, Instagram, and assist in product development for your home markets.
Your internship will be on 5 days per week. The internship is available all year round. Accommodation is in a municipal hostel next to the company's visitor center inside Tomoyama Park and food is delivered to you. The cost is 3500 JPY per night.
Sunny Coast Kayaking
Sunny Coast offers half-day and full-day kayak tours in Ise-Shima National Park, starting from the village of Okasho. The one-man business is run by a passionate kayak athlete who is guiding all tours himself. He also runs a shop for kayaking supplies.

In the summer months there is a daily tour from 9:30am to 12pm and another from 1:30pm to 4pm, with a maximum of 6 kayaks (singles or doubles) per tour. The winter months are typically sunny and the bay usually has very calm water, so tours are possible all year round.

As an intern, on 5 days per week, you will accompany tours, supporting the guide, prepare equipment for tours, do social media marketing from the office, and answer inquiries in English.

Internships are available year-round except for the peak month of August, when the company owner is too busy with the tours to take care of interns.

Accommodation is in a hotel of high standards. You will pay 3500 JPY per night for a single room. The real cost of athe ccommodation are about twice that amount, but the city of Okasho will cover the extra costs. The room has a fridge, but no kitchen. You can cook in the kitchen of the kayaking centre and ingredients will be provided to you at no extra cost. Photos of the hotel can be found at the end of the picture gallery.
Countyside Tourism, bicycle tours in Takayama
We can arrange an ecotourism internship with a tour operator that in the region of Takayama/Hida, about 4 hours by train west of Tokyo, offers full-day and half-day guided bicycle tours in English and Japanese, showing visitors "Rural Japan".
On the tours, the lives of the rural population are shown and visitors get insights that go far beyond the information found in typical guidebooks. You will learn first-hand about rice cultivation and you will visit a farmer's market, where the stories of the farmers are at least as good as their produce.

In addition, the tour operator offers guided walking tours in Takayama with a culinary focus, where visitors can witness the production of sake, soy sauce and miso, as well as guided cross-country skiing tours in winter, during which the snow is mostly high in the region.

Interns join the bicycle tours as assistant guides, they provide information at the company's reception desk in Takayama, assist with marketing, for instance writing texts for the company's website, and they join community activities. Basic Japanese language skills are expected. Applicants must pass a skype interview. The minimum duration of the internship is 1 month. The working hours are usually from 9am to 6pm with a one-hour lunch break on 5 days per week. Sometimes the work might start earlier.
Single-room accommodation on a self-catering basis is provided free of charge at an apartment, which is approximately 15 minutes by bicycle from the office. In case the apartment is occupied, you will stay with a host family free of charge that also provides breakfast and dinner at no cost. If you stay with a host family, it is expected that you assist with housekeeping and babysitting.
Diving school, sailing tours and traditional guest house in Shizuoka
During the summer months (June-October) we can arrange tourism internships in Numazu-shi/Shizuoka.
You assist in the provision of watersports activities (scuba diving, sailing, canooing) and in running a small guest house. Actual tasks at the guest house include cooking, serving meals, managing bookings, and preparing rooms. Interns who don't have any diving experience can get free diving lessons in the beginning of their stay, and will then be an assistant to the watersports instructors, e.g. they will hand out the diving equipment to clients and will make sure it is applied correctly.
During the summer months, every day a small number of tourists are staying at the guest house (around 2-11 persons), but there are also regularly large groups of up to 80 college students coming for diving and sailing tours. The guest house only has 3 rooms: two rooms with 4 beds each and one triple room; thus the total bed capacity is 11 guests.
Interns get free accommodation and meals. For the official PADI license and the PADI handbook costs of around 20,000 JPY (around 150 EUR) apply.
No Japanese language skills are required, but it is mandatory to be able to communicate in English.
Shin-Etsu Hiking Trail
The Shin-Etsu Trail runs along the ridge of the Sekida Mountains, which form the boundary between the prefactures of Nagano and Niigata. In the past the trail was used to transport salt and marine products from Niigata and paper and mustard seed oil from Nagano. The area which is located at an altitude of around 900-1300 above sea level boasts a rich ecosystem of dense beech forests. The 80 kilometers of the Shin-Etsu Trail can be hiked within 5-6 days; there are accommodation options in guest houses and campsites.
Interns and volunteers with Japanese language skills at conversation level can support an NGO that maintains the hiking trail in good condition and informs visitors about nature, local history and culture.
Ogasawara Islands Nationalpark
The Ogasawara Islands (also known as Bonin Islands) that are located around 1000 km south of Tokyo have never been connected to the Asian continent and have therefore, similar to Galapagos Islands, developed a unique ecosystem. They are a UNESCO world heritage. 70% of the islands' plants are endemic, just as numerous species of finches, snails and flying foxes. One can often spot Green Marine Turtles, Humpback Whales and Bottlenose Dolphins. Only 2 of the 30 islands are inhabited.
Tourist activities on the islands include diving tours, boat excursions and walking trips guided by biologists on beaches and at the islands' interior.
Interns and volunteers with Japanese language skills at conversational level can do a placement with the Ogasawara Tourism Association and support the guides and staff with tours and other tourist activities.
Info Box
Location: Several location, see text
Availability: all year
Minimum Duration: See text

Maximum Duration: 12 Months (depending on visa)
Required Language Skills: English or Japanese- see text
Accommodation: See text

Supervision possible: Yes
Qualification supervisor: Biologists, tourism professionals
Minimum qualification of intern: none
Further contribution to the project: No

Remuneration: No

Volunteering possible:

Yes

Required qualification of interns:

none

Further contribution to the project:

No

It is expected:

Professional work,

the "right" attitude
I. World Unite! Service Package
800 EUR one-time fee for any duration.
In case of 2 persons: 700 EUR per person for any duration.
Convert
to USD, GBP, AUD, CAD and other currencies.
* Not all durations are possible for all nationalities and age groups due to visa restrictions.

The World Unite! Service Package includes:
Arrangement of your Placement
Individual Consultation and Preparation prior to your arrival
Access to the World Unite! Online Resource Centre which has Preparation Materials including Intercultural Preparation, compiled particularly for your destination (PDFs, Videos)
Preparation Session via Skype, together with further participants
(If required) arrangements of the Documents you need for your Visa Application, but not the official government fees for the visa (if they apply, see details above)
Support with Residence Registration, Mobile phone contract, opening a bank account (if needed and possible, depending on visa category)
Pick-up and Transfers on arrival from Haneda or Narita airport or next international airport
Personal support staff in Tokyo (English and Japanese speaking) and at our international office
Local orientation about life in Tokyo
24 Hours emergency support by local support team
Issuance of Confirmations/Certificates for your university, scholarship, insurance, etc. and filling out/signing Internship Contracts for your university
Costs for

10 seedlings of indigenous trees

that we plant on the slopes of Kilimanjaro
The Rates do NOT include:
Accommodation and Meals (please refer to the project description for details)
Travel to/from Japan (you book it on your own; we can assist you)
Official fees for Visa (see below)
Insurance (Travel Health Insurance, Liability Insurance, Travel Cancellation insurance; you book it on your own, we can assist you)
Personal Expenses
Vaccinations
Local Transport (Estimated amounts see below)
II. Accommodation Costs
Please refer to the text of the project description about details whether and which costs apply for accommodation.
Overview of other costs:
Self-catering from around 200 EUR/USD per month (estimate)
Small local expenses (Mobile phone contract, Local Transport): ca. 90-100 EUR/USD per Month (Estimate)
Insurances around 30-50 EUR/USD per Month
How do I pay?
Once all your questions have been answered and you confirm that you want to participate, we will email you an invoice. You can pay it via bank transfer, credit card or via Paypal. You will pay a deposit of 200 EUR / 250 USD when the invoice is issued. One months prior to your arrival you will pay the remainder for your Service Package.
The payment modalities for rent and possible further costs (e.g. internship supervision fees, as stated in info box of the respective project description) depend on your host country and placement. We will inform you beforehand. In many cases these costs are paid on site, but for some countries and placements they need to be paid partially or fully in advance.
Other Projects That Might Interest You:
These projects are suggestions for alternatives that may interest you or those that could be chosen as COMBINATIONS. The combination of projects in different organizations is often possible and usually cheaper than two individual bookings. Please contact us to know more. Also please check out our
Working Holiday support services
!
Japanese Language lessons in Tokyo!
Japanese language skills are of massive advantage in Japan. You can book Japanese language lessons for your stay in Japan.
You find all details here
.
Travel Health Insurance
We recommend the following travel insurance that is meant specifically for participants of internships, volunteering, language study, working holiday, and courses abroad. It is available for travelers of all nationalities and usable for all countries, except your home country. You can also add a journey liability insurance.
Just click on the link, fill in the form and you will get a confirmation email.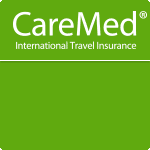 Depending on the location you can fly directly to the nearest airport in Japan from where we would arrange pickup. We will provide details to you.
Alternatively, you can travel to Tokyo, meet our team and then proceed to your placement by train, domestic flight or ship.
Tokyo has two large international airports: NARITA and HANEDA, which are served by many airlines. Haneda Airport is located closer to the city centre and is therefore our preferred option. If you find cheaper flights to Narita you can however also choose Narita.
You will book a flight on your own. Please try to arrive on a Thursday any time between 8am and 11pm. We will pick you up from the airport and will bring you to your accommodation in Tokyo by public transport.