With a charitable project in Puerto Lopez, which aims at providing a meaningful leisure time to children and youth, we arrange volunteering placements in the fields of football (soccer) coaching, teaching English, as well as physiotherapy and chiropractice.
What is your placement organisation doing?
In the coastal town of Puerto Lopez in Ecuador, there is no great variety of things to do for children and teenagers. For this, the Ecuadorian couple Fredy and Raquel founded the Football Project - Los Canarios, which aims to provide a meaningful leisure activity for children and young people, to encourage them in their social skills and develop other skills through additional training opportunities, such as learning English.
The children and young people train in three groups in the ages of 9 to 12 (about 20 children), 13 to 16 (about 40 children) and 17-20 years (30 youth). The training sessions are held daily and league games are held mostly on the weekends. The football project is registered as an association. The players have a "players' card". In addition to football skills, Fredy and his wife look to offer football as recreational activity for children and adolescents, by which they are motivated and develop themselves, achieve goals, do not leave school and achieve good scores; they also learn social skills and develop confidence in themselves. Social skills are very important for a sense of responsibility and duty, respect, tolerance, honesty and discipline.
As part of the football project, some members of the association get the opportunity to go for an exchange year in Canada every year, to further develop their English skills and to gain experience abroad. To qualify, of course, English grades at school must be high, and they should have at least two years of regular membership with the Association.
How can you get involved?
Football (Soccer) coach - endurance and technique, as well as teaching values such as responsibility, tolerance, team spirit and discipline.
Female soccer trainers are particularly required, as many parents let their girls play only when thee are female volunteers on site.
English lessons for children and adolescents of the football club.
Tuition for the members of the association in subjects that are challenging for them.
Support the organization with administrative tasks.
Volunteers independently prepare their own workshops on relevant issues for children and adolescents and implement or thematically address similar topics in English class; e.g. healthy eating, hygiene, HIV prevention, teenage pregnancy, gender equality, prevention of alcohol and drug use.
Volunteers with professional qualification as a physiotherapist or chiropractor are required to treat common injuries, as well as knee and back problems.
Volunteers can take Spanish classes on site. Fredy teaches the language at all levels. The teaching is usually on an individual basis and is therefore, adapted to the individual needs of learners. The revenues from language lessons, as well as from your accommodation, contribute a significant amount to the continued existence of the project.
Info Box
Location: Puerto Lopez, Ecuador
Availability: All year, Start date flexible
Minimum Duration: 2 Weeks

Maximum Duration: 6 Months
Language Requirements: Basic Spanish
Accommodation:
Single or double room in bamboo hut

Supervision Possible: No
Qualification Of Supervisor: -
Minimum Qualification Of Intern: -
Further Contribution To Project: -

Volunteering Possible:

Yes

Required Qualification For Volunteer:

None

Further Contribution To Project:

None

Expectations:

Initiative, flexibility, openness, team spirit,

Do you have the "right" attitude?
Accommodation in Puerto Lopez

Cabanas on stilts
For the football project in Puerto Lopez, we offer two bamboo cabanas built on stilts as accommodation amongst other options. You are about 1 block (2 minutes walk) from the main road that runs through the coastal town of Puerto Lopez. To the beach promenade, it is about 3 blocks (about 5 minutes). In the same compound, is the home of Fredy and his wife Raquel - the couple who established the football project - as well as a classroom, where Freddy teaches Spanish and can also be used by volunteers, for instance, to teach English. A total of six people can be accommodated in the cabins. The rooms are set up for double occupancy, but can also be used as a single room, if availability permits. The beds have mosquito nets. Three meals a day are offered, as well as WiFi and laundry once a week. Photos are available in the project description.

Project House of the Sea Turtles Organization

The accommodation is part of the organization offering the sea turtle conservation project in Puerto Lopez. The participants live in the house of the project organization in Puerto Lopez, which is located about 100 meters from the beach promenade. The project house is also the Puerto Lopez - Office of the Organization. Its headquarters are in Eucadors capital, Quito. There are two rooms with bunk beds, bathroom and kitchen. There is also a large lounge, which is simultaneously used as a workshop and a terrace. Photos are available in the project description.
Convert
to USD, GBP, CAD, AUD and other currencies
2 Weeks (13 nights) - 790 EUR
Any additional week 230 EUR

Please notice: All volunteering options in Ecuador start on a Saturday in Quito or Guayaquil and then you travel to your project by bus on Sunday.
The Rates for Volunteering include:
Accommodation in a shared room starting on Monday (minimum 13 nights; 7 nights per extra week)
Meals from Monday to Saturday morning (during the rest of the weekend self-catering at the kitchen of the accommodation is possible)
Pickup upon arrival in Quito or Guayaquil on Sunday; one night accommodation (Sunday to Monday) without board in Quito (shared room) or Guayaquil (single room with shared bathroom)
Transfer to the bus to your volunteer project the following day in Quito or Guayaquil
Access to the World Unite! Online Resource Centre which has Preparation Materials including Intercultural Preparation, compiled particularly for your destination (PDFs, Videos)
Preparation Session via Skype, together with further participants
Individual Consultation and Preparation prior to your arrival
Donation to your project
Emergency telephone contact
Costs for

10 seedlings of indigenous trees

that we plant on the slopes of Kilimanjaro
The Rates DON'T include:
Travel to and from Ecuador (you book it on your own)
Bus ticket from Quito or Guaqaquil to your project location

Migration Card (see below)
Insurance (Travel Health Insurance, Liability Insurance, Travel Cancellation insurance; you book it on your own, we can assist you)
Personal Expenses
Vaccinations
Local Transport (Estimated amounts see below)
Arrival outside of regular office hours and public holidays + 25 USD
Overview of other costs:
Migration Card 10 USD
If meals are not included: around 100-200 EUR (120 USD)/Month (Estimate)
Small local expenses (Internet, Local transport): around 20-40 EUR (30-50 USD)/Month (Estimate)
Insurance 20-40 EUR(30-50 USD)/Month
How do I pay?
Once all your questions have been answered and you confirm that you want to participate, we will email you an invoice. You can pay it via bank transfer, credit card or via Paypal. You will pay a deposit of 200 EUR / 250 USD when the invoice is issued. One months prior to your arrival you will pay the remainder for your Service Package.
The payment modalities for rent and possible further costs (e.g. internship supervision fees, as stated in info box of the respective project description) depend on your host country and placement. We will inform you beforehand. In many cases these costs are paid on site, but for some countries and placements they need to be paid partially or fully in advance.
Other Projects That Might Interest You:
These projects are suggestions for alternatives that may interest you or those that could be chosen as COMBINATIONS. The combination of projects in different organizations is often possible and usually cheaper than two individual bookings. Please contact us to know more! Check out our other listings in the areas of "World Learner" and "Active Travel" at your travel destination to make your stay even more interesting.
Learning Spanish in Ecuador!
You can take Spanish lessons in Quito, Ecuador, before your project. There are 20 hours of lessons per week.
Group Lessons and Accommodation in a Student House:

| | |
| --- | --- |
| EUR | Quito |
| 1 Week | 230 |
| 2 Weeks | 440 |
| 3 Weeks | 640 |
| 4 Weeks | 840 |


Individual Lessons and Accommodation in a Student House:
| | |
| --- | --- |
| EUR | Quito |
| 1 Week | 280 |
| 2 Weeks | 520 |
| 3 Weeks | 740 |
| 4 Weeks | 970 |
Please check "Language Training Required" in the form, with your desired duration (minimum 20 hours for one week).
Travel Health Insurance
We recommend the following travel insurance that is meant specifically for participants of internships, volunteering, language study, working holiday, and courses abroad. It is available for travelers of all nationalities and usable for all countries, except your home country. You can also add a journey liability insurance.
Just click on the link, fill in the form and you will get a confirmation email.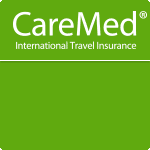 Puerto Lopez
Puerto Lopez is about 4.5 hours by bus from Ecuador's largest city Guayaquill, located on the southwest coast of the country. This coastal town with about 14,000 inhabitants, is a little long in the tooth, but that is what gives it a certain charm. In the immediate vicinity is the National Park Machallila (Parque Nacional Machalilla). The National Park covers 40,000 hectares of beach, coastline, tropical dry and cloud forest and 20,000 hectares of marine area including various islands. A significant feature is the Galapagos Islands like Isla de la Plata (Silver Island). The island is a nesting site for a variety of seabirds such as blue footed booby (the intensity of the blue on their feet provides information about their age), frigatebird, pelicans and several species of gulls. On the one-hour boat ride to the island, one often can watch dolphins, and during the period between mid-June and early October (especially in July and August), humpback whales visit the waters to mate. Sea turtles wander around the Isla de la Plata and also on the mainland coast. Puerto Lopez even has a sandy beach and it is possible to swim in the sea and to enjoy sunsets. The beach village of Montañita, south of Puerto Lopez (about 1000 inhabitants), is considered Ecuador's surfing mecca, attracting numerous visitors. Similarly, one can enjoy the sun and sea at Los Frailes beach in Machalilla National Park (travel time about 30 minutes north of Puerto Lopez). 
Getting To Ecuador
Quito (UIO) has an international airport. When flying from Europe, you will have take at least two connecting flights on the way to Ecuador. If your transit airport is in the US, you will have to carry out the ESTA registration prior to departure.
You can also fly to the international airport of Guayaquil (GYE) and fly from there, if necessary; take a domestic flight to Quito (between 40 and 60 USD / 31 to 48 EUR) or by bus (about 10 to 12 USD/ 8 to 10 EUR, 8-10 hours). The bus station is right next to the airport.
For projects in Puerto Quito and in the Amazon Rainforest (near Puyo), it is best to fly to Quito.
From Quito, you travel to Puerto Quito by bus. If you want to spend time in Quito, we can organise that for you.
For projects in the Amazon rainforest, you drive from Quito by bus to Puyo. The journey takes about 6 hours and the ticket costs 6-8 USD/ 4-5 EUR. In Puyo, you will be picked up from the bus by a responsible person and the onward journey by jeep is another one hour.
For projects in Puerto Lopez, we recommend you fly to Guayaquil. There are buses daily from Guayaquil to the coastal town of Puerto Lopez. The journey takes about 4 1/2 hours. The bus ticket costs about 4-6 USD/ 3-5 EUR. The bus station in Guayaquil is located in close proximity to the airport. There are also direct buses to Puerto Lopez from Quito, but they last more than 12 hours and cost 10-12 USD/ 8-10 EUR.