ACE is a chain of 6 centres, offering career counseling, remedial education for children with learning difficulties, and psychological counselling for individuals (clinical psychology) and corporate clients (organizational psychology). We can arrange psychology internships at ACE, both on-site as remotely. You can decide your focus of interest. A professional psychologist will supervise your internship.
What is your placement organisation doing?
ACE (Academy for Counseling & Education) is a chain of 6 centre, out of which 3 are located in Navi Mumbai (Vashi, Chembul, Malar) and 3 in Pune. The methods of ACE have been developed by clinical psychologist Ms. Salma Prabhu. Since the start, more than 100,000 people have been counselled at ACE. The focus of ACE is on career counselling, remedial education, individual and corporate counselling services, and HR training/intervention programs. ACE is also an authorized training partner for Pearson Clinical Assessments.
The ideology of ACE is the result of the observations of Salma Prabhu from the 1990's, when due to changes in Indian society, many people were facing difficulties addressing social life, carrier and social status. This made her develop ACE, the goal of which is to increase the happiness quotient in the lives of the people.
Salma Prabhu is widely known in India as a psychologist. She is regularly writing columns for leading Indian newspapers such as Mumbai Mirror, Times of India and DNA, and she has published several psychology books and audio CDs. She has developed the MA program in Counselling for the TATA Institute of Social Sciences where she is also lecturing, and for SIES Mumbai she developed the postgraduate program "Guidance and Councelling". On Saam TV she runs a television program every Friday at 4 pm where people can call in to get advice about topics such as Parent-Child-Relationship, positive thinking, time management and stress management.
At the 6 centres of ACE, psychologists are employed, specialising in different areas such as performing tests, helping children with learning difficulties, or offering general counseling. All of them hold university degrees as clinical or counseling psychologists. Mrs. Prabhi is visiting each centre once per week.
Around 30% of the work at ACE are related to career counseling, 40% is work dealing with children with learning difficulties (e.g. legasthenia, ADS) and 30% are general psychological counseling (including clinical psychology and organizational psychology). All work with corporate clients (HR Training, lectures etc) is done only by Mrs. and Mr. Prabhu. They are also training teachers in the basics of psychology at schools.
The services offered by ACE include "Young ACE", which centres around an assessment test for children called ICL (Integrated Career Logic) to find out which career decisions to take for the child. Around 50,000 children have done this test at ACE.
"ACE Therapist" targets children that suffer from a lack of concentration, day dreaming, learning deficiencies, laziness, poor writing skills and a lack of motivation. The weaknesses are being identified and worked upon; also including parents and teachers.
"ACE Personal" stands for personal psychological counselling including parent-child-relationship, marriage problems, IQ tests, behavioural anomalies, and personality assessments such as 16PF, MBTO, FIRO-B etc.
"ACE Training" assists parents and teachers with education; especially focusing on remedial education, career counselling, leadership counselling. ACE is an authorized training centre for Pearson Clinical Assessments, carrying out workshops about Wechsler Series, Dyslexia Screening, BAYLEY and Vineland Adaptive Behavioural Scale II.
"ACE HR" targets corporate clients and consults them in the subject areas of organizational psychology. The services include:
a. Recruitment assistance in interviewing, personality mapping with regards to job environment
b. Employee well-being and morale
c. Exit interviews for employer retention strategies and improving organizational bonding
d. Employee welfare schemes formulation and employee retention strategies implementation handholding
e. Employee satisfaction surveys
f. Employee assessments based on MBTI/16PF/Firo-B, BEI etc
g. Competency Mapping
h. KPI/KRA/PMS
i. Managerial Skill Development Programs
j. MBTI based conflict management/team development programs
k. Succession Planning
A new topic is psychological support/advice related to the Covid-19 pandemic. Salma Prabhu is providing counseling/advice to Covid-19 patients and their families as well to people who have difficulties working from home or who see their professional future threatened by the Corona measures, as well as staff of companies and state hospitals. Salma Prabhu was appointed head of this subject for the Navi Mumbai Municipal Corporation in January 2021 and regulary appears on television on these topics.
How can you get involved?
Internships are possible on site as well as remotely (online).
In the case of remote internships, there are at least 6 hours a week of live interaction, which consists of both observation of conversations with clients and internship supervision with Salma Prabhu or other professional team members. For the remaining hours of your internship, you will be given tasks that you will work on independently and discuss with your internship supervisor.
Internships are possible in the following areas, which can also be combined:
Developmental Psychology
Related to practical exposure to educational psychology, Child Psychopathology, Teenage Development, Counseliung psychology, Cognitive Psychology or Cultural Psychology. Cognitive Psychology will also include assessments and remedial sessions, family counseling, Educational Psychology shall also include career counselling sessions.
The internship includes:
Live observation sessions with clients covering various highlighted areas of Developmental Psychology and related training and mentoring programs.
Sessions with Doctors, frontline healthcare professionals, Senior, Professionals from the field of Education, Counsellors and Organization personnel
Pre-session research on the speaker and their organization
WRT COVID 19 coping strategies
Report Writing in the format provided
Project work on topic provided by Supervisor
Supervisor introduction, feedback, communication, report evaluation
The mininimum duration is 1 week (20 hours). The internship is targeting students and graduates of psychology, education, social work and other related fields.
COVID-19 Psychological Support
Gain practical career experience related to psychological support services, tailored for people suffering from mental issues resulting from the Covid-19 pandemic. This Covid-19 Psychological Support internship is focused on coping strategies for people who are working on the healthcare/educational frontlines, remotely or who have lost employment as a result of the Covid-19 pandemic. The center also provides counselling to Covid-19 patients, their families and healthcare staff.
The internship includes:
Sessions with Professionals in the field. These will be with Doctors, frontline healthcare professionalsSenior, Professionals from the field of Education, Counsellors and Organization personnel
Pre session research on the speaker and their organization
Sessions of other fields of Psychology-Organizational/Developmental/Clinical/Career/trainings/Mentoring sessions
Report Writing in the format provided
Research on one state in India regarding the challenges of the state 24 hours @ one hour per day/Developing a report on coping mechanisms to COVID 19 patients, orgnizations, health care professionals, educationists, etc
Supervisor introduction, feedback, communication, report evaluation
The internship is targeting students and graduates of psychology, education, social work and other related fields.
Clinical Psychology
Related to practical exposure to child and adult mental health, learning difficulties, emotional disturbances, substance abuse, geriatrics, and health psychology.
The internship includes:
Various assessments related to neurosis and psychosis and its application in child and adult mental health.
Live sessions with clients/professionals including supervisor covering various highlighted areas of Clinical Psychology. training and mentoring programs.
Sessions with Doctors, frontline healthcare professionals, Senior, Professionals from the field of Education, Counsellors and Organization personnel
Pre-session research on the speaker and their organization
WRT COVID 19 coping strategies
Report Writing in the format provided
Project work on topic provided by Supervisor
Supervisor introduction, feedback, communication, report evaluation
The minimum during is 1 week (20 hours); the internship is targeting psychology and medical students.
Organizational Psychology
Get practical exposure to recruitment, retentions, motivation, training need analysis, appraisals, skill development, use of psychometrics, etc
The internship includes:
Sessions with HR heads on recruitment strategies, employee retention, appraisals, etc.
Understanding the basics of Vision, Mission, Goal setting, KPI, KRA
Understanding the basics of use of Psychometric instruments like MBTI, 16PF, etc in corporate alongwith an entry level introduction to MBTI, 16PF and their applications in recruitment and training
Report Writing on each session in the format provided
Project work given based on learnings provided
Supervisor introduction, feedback, communication, report and project evaluation
Supervision of all organizational Psychology interns will be done directly by Salma Prabhu and her husband Rajesh Prabhu. The minimum during is 1 week (20 hours); the internship is targeting psychology students (of any age) and anyone interested in the topic (minimum age 21 years).
Organizational Psychology with HR focus
Areas Included:
1) Use Of Psychometrics in Recruitment
2) Use Of Psychometrics in Employee Training Need Analysis
3) Use of Psychology during Candidate Interviews
4) Employee Engagement services to ensure employee motivation and retention
5) Employee Exit interviews
6) Employee Satisfaction Surveys
7) Use of MBTI in Conflict resolution, Team Building & Communications
8) Understanding basics of Organizational Vision, Mission, Goals, Key Performance areas & Performance Appraisal
9) Individual Employee Counseling & Grievance handling
Practical learnings include exposure to live projects undertaken along with introduction to assessment reports, understanding, Interpretions and Self Appraisals. Client Permitted Live sessions if possible, based on client availabilty and actual ongoing projects available at the time of internship.
Assignments will include preparation of job designation and function-specific weightage templates based on psychometrics, training need identification of case study based learnings + Personal assessment and others.
The minimum duration for HR is 160 hours. The internship is targeting psychology students (of any age) and anyone interested in the topic (minimum age 21 years).
Career Counselling
Exposure to the Indian education system and the journey of a child from school to adulthood towards their careers. Practical exposure to assesments used, career counseling process and counseling.
Topics include:
Live sessions with clients/professionals including supervisor covering various highlighted areas of Career counseling and training and mentoring programs.
Conducting, report generation, and report explaination to clients
Report Writing in the format provided
Project work related to career opportunities/assessment evaluations and development in India based on discussions with supervisor
The minimum duration is 1 week (20 hours). The internship is targeting students and graduates of psychology, education, social work and other related fields.
Practical Exposure to Macro & Micro Counselling Skills
The counselling skills learned in this internship can be applied to any field of psychology.
Includes Practical Exposure to:
1) Rapport Building
2) Listening skills
3) Content Paraphrasing
4) Reflection Of Feelings
5) Empathy
6) Goal Setting
7) Probing
8) Personal Disclosure
You can take part in mock sessions with the psychologists and observe live sessions. Intern's tasks include writing reports, e.g. in the areas of addiction counseling, stress & anxiety counseling, anger management and relationship counseling.
The minimum duration for this internship is 8 weeks (160 hours). The internship is available to psychology students (of any age) and anyone interested in the topic aged 21 and over.
Practical Self-Understanding and Training for Youth

This internship is not targeting psychology students, but anyone aged 15 to 22 years who wants to self-improve with the help of this internship.
The internship includes exercises and talks to better understand and develop yourself in areas such as:
1) Self Introspection
2) Anger Management
3) Time Management
4) Goal Setting
5) Decision Making
6) Confidence Building
7) Effective Communication with Family
8) Power Of the Sub-Conscious Mind
9) Effective Study Habits
10) Emotional Management
Practical Learnings Include Live Sessions with personal self improvement goals (one live session per week followed by assignments for the week). The minimum duration is 10 weeks (or 200 hours).
In the video, Salma Prabhu, Director of ACE is presenting this internship and intern Ahmarin is telling about her experiences.
Please also read Ahmarin's comprehensive internship report below in the slider "More info".
Info Box
Location: Navi Mumbai, India
Availability: whole year, start date flexible
Mindestdauer: 1 week

Maximum duration: 6 months
Languages required: English

Further languages of advantage: Hindi, Marathi

Accommodation:
Shared apartment, hotel

Supervision possible: Yes
Qualification supervisor: Psychologists
Minimum qualification intern:
Student of psychology
Further contribution (on-site): 22,500 Rs for the initial 4 weeks and 5000 Rs for any additional week from the 5th week

Further contribution (remote): No - see rates for remote internships in the grey box above

Volunteering possible: No
Expected qualification volunteers: -
Internship report by Silke (Remote internship)
Internship report by Ahmarin
The Academy for Counseling and Education has been a rewarding experience in many ways. Meeting the counselors and getting the chance to talk to the parents of the children who come for help has really helped me understand learning disabilities (e.g. why they exist, and the things we can do to help) and the impact it has on families and education.
Remedial:
The remedial section of the counseling center is helpful for kids with learning disabilities simply because they get practice in specific areas in which they need improvement, for example fine motor skills (FMS), visual motor coordination (VMC), reading vocabulary comprehension (RVC), and arithmetic (ART). This particular counseling style involves group work as well as one-on-one depending on the needs of the child. The child would work on their activities, whether it be in the form of a worksheet or a board game for an hour. The child's progress is monitored through writing down the time it took for him/her to finish the activity, and the amount of help they had gotten to answer the questions. An individualized education program (IEP) is made for each child depending on the level of difficulty they have which is determined through IQ tests. Through these tests, the academic grade level is determined as well as their mental age. This is particularly important because the level of worksheets (IEP) is designed to fit that grade level. The speciality about this program is that the children are given these skill building activities in a playful manner (through mazes, coloring worksheets, and puzzles) so the child does not feel that they have come for 'yet another class,' but rather the children love coming to ACE and through their group activities, they learn social skills as well.

Below are some observations I made for some of the children who come to ACE.
Client Observations
Isaac - Reading difficulties and ADHD. Isaac is a child with difficulty in reading and ADHD. He is 8 years old and lives/studies in Dubai. Some of the ways in which he shows signs of dyslexia are that he seems to guess at unknown words and can't figure them out through phonetics until guided by the counselor. He does not get meaning from reading. He insists on reading only part of the passage instead of the entire thing (starts to withdraw) when he finds the reading difficult. When we were reading a poem together he didn't seem to understand the concept of rhyming words (until explained). When we were playing games he would only stick to the activity with which he is comfortable and would 'run away' from other new activities. While it seemed like his spoken vocabulary was commendable, his written vocabulary was weak.
Prathamesh - Attention-seeking. He would interrupt conversations between counselors by calling out our names. He has an excessive need for approval/reassurance with the work he does. He would first want to know if whatever he is doing is okay to proceed further. His style of speech is very different from other children. When he speaks to me he would subconsciously change his accent as if to empathize and affiliate with me because I was from a different country. He would behave like the 'elder brother' to all the children younger to him by explaining the directions to worksheets (in case they didn't understand). He also has learning difficulties such as reading, writing and math. His level seems to be lower than his grade level. Because I haven't seen his reports, I am not aware of his actual level or the current standard he is attending.
Krishna - ADHD. Impulsive and therefore has difficulty following directions. He can be intimidating when he talks too much or when he uses fowl language (when he gets frustrated) or even when he tries to make other people jealous of the number of chocolates he ate that day. The times I did not know how to handle him were when he would threaten to hurt me (or anything that I own) if I did not give him what he wanted, or when he continuously used fowl language to gain attention. Interestingly, when his attention is grabbed the minute he steps into the counseling center, he is much more readily able to do worksheets, however when given the leeway to use the computer (which is his favorite activity in the center), he would refuse and maybe even throw a tantrum. He has difficulty awaiting his turn. What's great about Krishna is that when he is in a good mood he has the ability to lighten up the entire room.

Joshua. Joshua has a select few people that he is comfortable with. For example, he would only follow directions given from the counselor that he regularly sees. He speaks a dialect that is different from what I am used to, and while it seems rude to me, it may be normal otherwise. It would have been interesting to speak to Joshua's parents to get more detail about him. I think Joshua has a reading difficulty. When I was doing an English worksheet with him (join two halves of a word to make one), he seemed to have difficulty following the directions. The words were 3-4 letters long, and for example, if he was told to join 'wa' and 'nt' to make 'want' he would write 'ntwa'. He has difficulty recognizing the sounds of the letters and joining them to make a word that makes sense. However, despite the difficulty he seemed to want to finish the worksheet which I thought was impressive.

Sahil - Autism. Sahil is an autistic child who blessedly has gotten a lot of help and training from his mother to perform normal school activities. He has a knack for computers and puzzles and enjoys playing games in which he has to find treasures. He loves to sing and music becomes his method of productivity. They say music can lift your mood and give you a relaxed focus, and this may be his way of concentrating on activities such as puzzles and less cognitively demanding tasks (computer games). What I find interesting is that usually autistic children are sensitive to physical touch, however, Sahil would want to hold hands with the counselor he is familiar with.
Aishwarya - Learning difficulties. Aishwarya is 13 years old and has difficulty in reading and comprehending. She is intimidated by group activities, especially when the activities involve talking/sharing. She lacks confidence and perhaps
is therefore afraid of trying.
Below is a brief description of some of the tests I learned about in a two-on-one session with Nishigandha:
Curriculum Based Test:
The curriculum based test is a measurement that uses direct observation and recording of a student's performance in the local curriculum. Their grade level is determined through reading, comprehension, math skills, and writing assessments.
VABS:
VABS stands for Vineland Adaptive Behavior Scale. This test is for those clients whose IQ cannot be taken. This scale is used to help diagnose and evaluate the special needs of children. The questions are asked to the parents instead of the child.
Career Counseling:
I got to sit in on one career counseling session with Salma Prabhu (founder of ACE). These sessions are for clients to have a clearer picture of what field they would like to pursue in the future. Their decisions are based on an interest test, and an aptitude test (along with two other tests). While these tests and their scores are standardized, the suggestions given for the type of career are not; they are suggested by Salma Prabhu.
In one session, the participant had taken an aptitude test and an interest test, the scores of which were used to determine the type of career (in this case sports medicine) the child should pursue. Through the test it was deduced that the child lacked confidence and was asked to attend four confidence building sessions. Also, his parents were asked to come for counseling in order to learn how to positively encourage their child.
Comments:
I am extremely thankful to ACE for giving me the opportunity to learn and simultaneously work on my project while I was there. I believe I was able to accomplish more than I could have possibly imagined in a month and a half.
Internship Report Meike

Day 1
Topics Covered: "Career Counseling. Scoring the test results. Observing the way of work"
Trainer: Suhasini
"Performing 16-PF, Interest and Personality Test; How does ACE work? What are the values/concepts? What do the children do? What kind of disabilities do they have?"

Suhasini told me that the aim of ACE is to teach the children in a very positive way without pressure and that all of the counselors try to help the children improve their achievments in school. Therefore the children come to ACE after school and receive help with their homeworks and L.D.'s. The children who come to ACE sometimes have ADHD/ADD or Dyslexia, Dysphasia, Discalculia. The Career Counseling was also very interesting. I've performed some tests before but most of them because researches and not because of personal feedback. Today I performed an Aptitude-Test and an Intelligence-Test. The Scoring of these two tests showed, that it is highly important to be careful and accurate while doing it. Always double-check before making a diagnose.
Day 2
"Perform Interest and Personality Test and 16-PF"
Trainer: Suhasini
"Scoring the Results"

I observed the way the counselors work at ACE and the concepts, which were told me before were confirmed. The work is done in a positive way and the children are allowed to play games, which also help them to learn. Although they are supposed to have fun at ACE they have to learn something as well. Therefore they have to study but this also is done in a playful way. They seem to enjoy coming to ACE and the counselors are patient with them and spend a lot of time with them. I've also observed Ritvija while answer some comprehension questions, which was really hard for her because she couldn't concentrate. A lot was going on in the room on this day. As she was able to concentrate she could answer the questions but still needed help. Later I performed the two remaining Personality-Tests (including 16-PF) and the Interest
Day 3
"Meeting; Get to know ACE; Parental Information Evening"
Trainers: Aashna, Suhasini, Grishma
"Interact with the children; getting to know them; What is lesson planning and why do you want to do this? Try to understand the difficulties of each child."
At the meeting I've learned how ACE wants to improve and that Salma Ma'am wants to respond on every children individually. Her aim is it to be able to give the parents a promise about the improvement of their child. That's why all counselors have to come up with several creative and fun ideas of teaching. I've also learned that the children get special support for their Learning Difficulties. If they have problems with maths they have to concentrate on the worksheets about maths. At the parents meeting Salma Ma'am told the parents about her plans with ACE and also asked them for their 100% support. They can help their child by doing some massages and brain yoga, thinking positively and giving them herbal-based pills, which increase the IQ by increasing concentration and memory.
Days 4-5
"Read WISC-4 Manual; maths lesson planning"
Trainer: Grishma
"WISC-4; talking about the ideas"
I thought of some ideas to make maths easier. E.g. make clear rules-, info-, definition- boxes by colouring them. Define clear learning and training areas might help and don't show the answers of examples or exercises right away. These ideas would make a work book at least less confusing. The games I was thinking about are ""Search-the-number"", ""Fill-in-the -number"", ""Fill-in-the-table"" or even crosswords and ""Fill-in-the-blanks"" for the definitions and rules, which have been learned. The WISC-4 is a very complexe intelligence-test for children and it takes about 2 hours to administer it. It is also allowed to take a break, if the child is tired. It is very important that the test is administered in a highly standardised way.
Day 6
"WRAT-4, Schonell, BG"
Trainer: Grishma
"Scoring the tests; When do you use the tests?
It was the first time I've learned something about tests for Learning Difficulties. WRAT-4 is used when there is a suspicion of learning difficulties in a child. It is a parallel testform and includes ""word reading"", ""spelling"", ""sentence comprehension"" and ""math computation"". The WRAT-4 is always followed by Schonell and BG. Schonell is a short test which includes ""spelling"" and ""wordreading"" and BG (Bender Gestalt) is used for detection of neurological impairment and emotional disturbance. It includes an ""observation test"" ""motor test"" and ""perception test"".
Day 7
"Score WRAT-4, Schonell, BG; Short overview of CBT"
Trainer: Grishma
"Is Santosh autistic?"
After getting to know the tests I helped Ritvija with an exercise about singular and plural. She often forgot the article but was good and quick in creating the singular form out of the given plural word. After that I met Santosh. He was really scared and couldn't say hello to me. He was shaking and really nervous. After ca. 5 min he managed to say hello. In the end I've learned that he is autistic. It was the first time I've interacted with an autistic child or adult."
Day 8
"Repeat and internalise WRAT-4, BG, Schonell; Read manual of CBT"
Trainer: Grishma
"Explain the tests to Grishma"
Made sure that I don't have any questions left for WRAT-4, BG, Schonell. Made sure that I understood the CBT e.g. asked about the scoring because it wasn't mentioned how children without L.D. would score. As I was sitting in the room, reading the CBT manual I also got to know Niranjan. The CBT is used for assessments of language, mathematics and perception skills and therefore can help detecting learning difficulties in a child. After I finished reading I helped Niranjan take care of his folder and talked to him. He seemed really open and was confident talking to me in English. He was able to put the worksheets into the right order of date. Afterwards I helped Dhiya with a word-scramble, which was really difficult for her. She especially needed help in spelling words."
Day 9
"WISC-4; Perform TAT; Lesson planning"
Trainers Grishma, Neena
"TAT. Scoring/Interpret the WISC-4"
Made sure that I understand the WISC-4 e.g. why and when you have to do the reverse order? Do you have the manual with you for the ""Similarities""?" "Get to know the WISC-4 with explanations and performing some task of it, helped me to understand it."
I realized that performing this test isn't easy at all because it is highly standardised. And it needs a lot of practice to administer this test. Performing the TAT was really interesting. At first it seems hard to write about the future, present and past for every single picture. But then it kind of flows. But as a psychologist I always wondered what there can be read out of my stories.
Day 10
"Meeting; Lesson planning; Short insight of the VABS-2; Perform Brain Yoga"
Trainers: Aashna, Meera, Suhasini
"Lesson planning, VABS-2, What are the tasks for the lesson planning? Why and when do you use Brain Yoga?"
The aim of the lesson planning is to give each child the opportunity and help him/her to learn the important things in a playing way (although it has Learning Difficultires). e.g. in maths you could tell interesting stories with counting in it or do fill-in-the-number-games. Today I was teached how to do the Brain Yoga. The use of it is to calm down and relax yourself and therefore the mind. It also helps letting the autosuggestions reach the subconscious. It should help you to think in a more positively way, which then effects your everyday life. The children and adults, who do it regularly should get a positive attitude and it should get easier for them to reach their goals. After the Brain Yoga I gained a short insight into the VABS-2. If children are too hyperactive to do a IQ-Test you can administer this test (the person who is the closest to him/her has to perform the test).
Day 11
"Read WPPSI-3 Manual; Score and interprete TAT"
Trainer: Grishma
"WPPSI-3 - Does the need automatically include the same press? How many needs can a person have?"
The TAT is a very complex method which takes a lot of practice and experience to score and interprete. In my opinion it is also very subjective and sometimes I couldn't follow the conclusions given in the examples in the manual. It is important to interprete it carefully. However, I've learned that according to Murray, needs and press go hand in hand. My needs can be a press to someone and my press can be a need to someone. The time I spent with the children was very good. I played Monopoly with some of the boys and suddenly they were quite good in dealing with money and counting the pips on the dice. Having fun and playing games seems to support the learning process. Furthermore, while doing a comprehension exercise with Ritvija, I've learned that it is important to let her explain the meaning of the sentence to me. Otherwise she only will read the text without getting the content of it.
Day 12
"Explain WRAT-4, BG, Schonell, CBT to Grishma; Read TAT-manual"
Trainers: Grishma, Suhasini
"TAT - What do you do, if a child doesn't want to do a test anymore? How do you react, if it doesn't know something and asks you, but you are not allowed to give the answer to that question?"
Grishma told me to teach her the test I've allready learned. I knew which subtest should follow which and what the Starting-/Stoping-Points etc. were. All in all, I knew how they theoretically are supposed to be administered. But as Grishma started askig me question as if she was a child, which doesn't want to perform the test, I started struggeling a little bit. It is now clear to me that it takes a lot of practice to administrate a test on a child. It is very important to know the order of the tests and the materials by heart but also to motivate the child over and over again and to know some good answers to questions your not allowed to answer.
Day 13
"Score WRAT-4 & fill in the protocol-sheet; learn some facts about indian festivals"
Trainers: Grishma, Suhasini
Made sure, that I understand the way the WRAT-4 is scored and how the protocol is filled in. While Eshaan and Sairam were doing colouring and accordingly doing a jigsaw, Eshaan was very keen on telling me many facts about some indian festivals. E.g. Holy, Diwali. He also asked me a lot of questions about the festivals in Germany and was very bubbly, but sometimes Suhasini had to remind him to speak more slowly and help him with some words and grammar. Later I was allowed to score an actual WRAT-4 and then fill in the protocol of the child. It is well descriped how to score the test, however you have to be attentive to get all the scores right.
Day 14
"Help Aashna"
Trainers: Aashna, Meera
"How can I motivate ... to write a short passage?"
I helped Aashna to keep the children busy. She did some maths/spelling/writing exercises with them and after or before that they were allowed to play with me. At the beginning they played Memory with me and after that, we played Bubble Trouble. Especially the last Memory game was exhausting because all of the three children wouldn't stop cheating. At the end I got Bharna to stop picking as many cards as she needed to find the right one. She understood, that once she picked two cards, she had to show them to us. After that I helped Sarthak to write a short text. He gets distracted very fast respectively distractes himself very easy. But with a lot of encouraging, he finally wrote the text.
Day 15
"Reading Rorschach-Manual"
Trainers: Grishma
"Rorschach; How was Sairam at the beginning? Did he improve?"
One boy left ACE for good on Friday and I was wondering how he improved during his stay. Grishma told me that he had been here for 3 years and had been hyperactive at the beginning. He was also very stubborn, fixed on the time and couldn't make eyecontact, which raise the suspicion that he is autistic. But after a while he got better and I got to know him as a very nice, polite boy who tends to be a little shy but willing to talk to you and to learn. Later that day I was playing "Hidden World of Arts" with Ashlyn. He was very bubbly and really good in finding the objects as well as reading and and talking in English. He was just a little bit restless and nervous.
Day 16
"Score & perform MMPI; Score Career Counseling"
Trainer: Meera
"Scoring MMPI; Reading MMPI-manual; Scoring Career Counseling; What kind of scales do we have? How can you help people with pesonality disorders?"
I helped Meera with the scoring of a MMPI. It is a lot of work because of the 566 items. The manual gives clear instructions how to handle the different scales, e.g. which item belongs to which scale. There are three validity-scales and 10 clinical-scales. Meera also explained to me that if someone has a strong personality disorder it is difficult to help him/her. You'd have to do constant counseling and therapy. And even then it is highly unlikely that the disorder will disappear. After that I observed Meera interacting with a young boy who is most likely autistic. He didn't want to talk but was really excited about one particular song. He also wanted to "play" the piano and was able to play with water. Later that day I performed the MMPI myself.After that I was helping Ritvija with making sentences out of words, which were dictated to her earlier. She only did three mistakes out of 20 words. At the begining of my internship it was hard for her to look the words up in the dictionary all by her self. Today she did it very well. Even the sentences she wrote weren't too easy and even showed some complex structures. Grishma asked me to talk with Ritvija about school to see, if she likes school, how she feels about it and if she feels comfortable having a conversation with me. She wasn't very bubbly but still talked to me in full sentences and I came to know that her favourite subject is maths, that she has her best friend at school and that's why she likes it there. She told me about Teacher's Day without me asking for that day and even explained me what will happen. Her younger brother was with her today and he was very good in colouring and drawing. But even as we complimented him on his drawings she didn't seem to feel jealous but actually appeared to be proud of him.
Day 17
"Scoring my own MMPI"
Trainers: Grishma, Suhasini
"How do I score the test? What is the critical value? Why did I score so high on paranoia?"
At the beginngin of the day I scored my own MMPI. It took me a while to count all the true and false answers of the single scales, but it was easy to understand. Sometimes I looked it up in the manual, which answer indicates e.g. Depression, Paranoia etc. After finishing counting the raw scores I had to do the K-Correction with some of the scales. I misunderstood that I had to do a K-Correction with the Paranoia-Scale as well but didn't realize it. As I convertet the raw scores into T-Scores it suddenly appeared that I was very high on the Paranoia-Scale. Even beyond the critical value (75). At first I was felt certain that I made a mistake in counting somewhere so I started all over again. However except for two points I couldn't find a mistake. So I started searching for a rule in the manual which would tell me what to do, if the K-Score is really high. I couldn't find that as well. At that point I was worried that I actual might be paranoid. Thats why I asked Grishma for help and she told me to have a closer look. After five more minutes I suddenly read that the manual said to correct the Psychotheria-Scale and not the Paranoia-Scale. After the correction of my mistake I scored below the critical value. That taught me that I have to be more concentraited and careful with scoring tests. If it hadn't be my test, I probably wouldn't have searched for a mistake at all but just accepted the score as it was. After that I concentraited on helping with the children. I tried to read two short passages with Farhan. He had a good understanding of what he was reading but kept skipping some words and letters. Especially articles and "s" at the end of a word. The same appeared in his writing. He forgot the articles and some letters at the end of a word. He also was very hard to motivate and was kind of stubborn. For a very short text and three following questions he took 15 minutes to finish it. I also did a "Fill-in-the-Gaps" text first with Meridul and then with Ritivija. It was obvious, that Meridul could understand the meanings of the sentenes better than Ritvija. But she also did well on the task. Another very interesting and nice thing happend today. Santosh, the autistic boy, stopped being nervous in my presence a few days ago. He accepted my "hello" but wouln't answer it because he was to shy. Today Erica was able to talk to him and helped him with his exercise. It also was Teacher's Day and the students kept wishing us a happy Teacher's Day. Suddenly Santosh put forth his hand and wished me a happy day aswell. Without any shyness but very happy and positivly excited. The rest of the day it was okay for him, when I looked at him and started smiling. He even smiled back sometimes.
Day 18
"Read Rorschach-Manual"
Trainer: Grishma
In the morning I helped Dakshit to look up some meanings of simple words in the dictionary, like "because", "always" etc. He wasn't very motivated or concentrated and it was hard for me to motivate him, as he doesn't understand English very well and I don't speak Hindi. He wasn't good in reading the words or the meanings but could repeat it after I read them to him. He was good in tell me the single letters of the word and was able to copy the words. But still a long time was needed to complete a single word. After that I continued reading the Rorschach-Manual which is very complex and I believe it will be easier for me to apply it once I saw how it is administered. The Rorschach-Test claims to be useful in differ between menatly healthy people and psychotics. It takes roughly 45 minutes and should be performed in one session. It can be administered in addition to MMPI but e.g. in Great Britian it isn't used at all.

Day 19
"Read the Vineland-2-Manual; Score and interprete the Career Counseling"
Trainers: Grishma, Gautami
"How many Career Counselings do you have per week? What do you tell parents, if its clear that the child/client has problems at home? How do you know, which career is convenient for the client?"

The Vineland-2 seems to be a very good option to diagnose a person (especially children), which can't perform a test by itself. But as for nearly every test, it is very important to have experience and even more important to be prepared very well. Especially for the Semistructured Interview Format the preperation of some general questions is indispensable. For parents it is more pleasant to perform the Semistructured Interview rather than the Rating Scale because there they can just talk about their child more freely. A comfortable atmosphere is necessary as well as to remind the respondent to talk about the usual performance of the child. The test is supposed to identificate whether a child/person has difficulties in specific areas or not. After that Gautami showed me how to score the Career Counseling and how to handle the special software. This software basically does the statistical work for the counseler. You type in the raw scores of the Aptitude-Test, Intelligence-Test, Interest-Test and Personality-Test. After that you can see, where the special interests and aptitudes of the client are. With that knoweledge you have to pick the matching career-opporunities. Even the report is given automatically. The test is highly requested and for choosing the right career-opportunities you have to have experience.
Day 20
"Score Career Counseling; Learn how to administer the Rorschach-Test"
Trainers: Meera, Suhasini
"Administer Rorschach-Test; What do you do, if a client doesn't score high on any interest at the Interest-Test? What do you tell the client at the beginning of a Rorschach-Test?"
I helped Suhasini to score a Career Counseling of a 16-year old girl. She did very well in the Aptitude-Test as well as in the Intelligence-Test but didn't score above the critical value in any scale of the Interest-Test. Her Validity-Score was beyond the critical value but not very high and it might be that she has to perform this particular test again. It is very hard to interprete the results without the individual's special interests and because of that until now no suggestion of career could be made. Meera showed me how to administer the Rorschach-Test. It is important to tell the client/patient that there is no "right" or "wrong" and he/she should tell all the answers, which he/she can think of. At first the client has to describe what he can see on the card until nothing more can be seen anymore. The psychologist has to write down every single answer for all of the ten cards. After the client described all ten figures the next task will be to show, in which place he can see the figures. The psychologist then has to circle in which position a object was seen.
Day 21
"Work with the children"
Trainer: Suhasini
It was a very quiet day, so I just worked with the children. I tried to have a conversation with Neha in English but she didn't seem to be confident in talking to me in English. She was very polite and a little bit shy but I had the feeling that she just wouldn't dare to talk to me. Later I read a story with Athasva, who had an injury on his hand and couldn't write. So he read to me aloud and was very good in understanding what he read but tended to overread the fullstops. As I reminded him to make a short break after every fullstop he got better. After that I played one game of chess with him, where he prooved to have a very good logical thinking and even that he can think ahead. When Sarthak entered the room he was very upset and a little bit whiny. That's why he was allowed to color a picture and as I started to help him he got better. We played a few games like memory and later he was free to play on the computer. The problem was that he can't read very well and doesn't understand the difficult words in the game "The Hidden World of Arts". Because of that we couldn't play that game. So I suggested to play "The Treasures of Montezume". But even here appeared a problem because he didn't understand which gems he had to swap. Still he had fun with the games but it just didn't serve the purpose.
Day 22
"Administer and score the ROR"
Trainer: Meera
"How do you stop the rection time? Do you administer the ROR on its own or does it maintain a test/diagnose?"
Today I administered the Rorschach-Test on Meera. It was a very good experience and showed me that it is not as hard to administer as expected. It is important that everything is organised and doesn't destract the client. I had to get used to stop the time as well as note down the answer in the same time. Befor conducting it to a real client, I would have to internalise the phrases, which have to be said to him. After the administration I got to score the test myself. At first it seemed really confusing but after a short time I got the hang of it. First you have to score the Location (Whole Picture or Details), than the Content (Human, Animal, Nature etc.) after that the Determinants (Color, Form, Movement) and at last whether it is a common or unusual answer. For the report it is important to mention the Total Responses, Total Time, Popular Responses, Rejections, Total Reaction Time, Average Reaction Time as well as the Chromatic Reaction Time (Black and white pictures) and the Achromatic Reaction Time (Colorful pictures). Afte that the percentages of the F+, F- and Extended Flr answers have to be calculated. The percentage of F+ indicates whether the client has a good basis to reality or not and the Extended Flr percentage shows if a therapy would be successful. At last it is important to mention the single percentages of the Location-Scores, Content-Scores and Determinants-Scores. Those provide the important base for the interpretation of the client's performance. For the interpretation the psychologist should have much experience and always use the manual, which gives him important information about the meaning of the relation of the scores. (E.g. lots of Whole Responses indicate no interest in the test and lots of Small-Details Responses indicate paranoia). Still the ROR shouldn't be used by itself but supports e.g. the MMPI and helps to ease the decision whether a therpie is appropriate or not. It is clear, that the ROR still is a subjective method.
Accommodation in Navi Mumbai
In Navi Mumbai, you can choose between accommodation of different standards:

Shared Accommodation
In Navi Mumbai, most of our participants live in apartments that they share with other participants or young Indians. The bedrooms are usually shared with 2-3 participants of the same sex. In Navi Mumbai, we use various accommodations, depending on the availability and your volunteering/internship location. Please understand that we can usually not tell you long in advance which accommodation you will be staying at. The reason is simply that our participants on site sometimes decide to stay longer and we need some flexibity to satisfy all accommodation needs. For all apartments please bring your own bed sheets and towels.
Apartment in Sanpada
The apartment is located on the 7th floor of a residential building in Sanpada (Navi Mumbai). Sanpada is a very central residential district of the Indian upper middle class. In just 10 walking minutes you can reach Vashi Train Station and the shopping centers "Inorbit Mall", "Centre One" and "Raghulela". The "Vashi Plaza" with many shops is about 10 more walking minutes away. From Vashi station, you can take a train to other stations in Navi Mumbai and Mumbai.
In the immediate surroundings of the building there are several small shops with food and everyday supplies, small local restaurants, which also have a delivery service in the neighborhood, a pharmacy, a laundry service and a well-equipped gym.
The apartment has a passage bedroom with ceiling fan, another bedroom with ceiling fan and air conditioning, a kitchen, bathroom and a separate toilet. The bathroom has a shower with water heater and sink. The kitchen has a refrigerator, a cooking plate, a water cooker and a sink. 1-3 people can live in this apartment.
The building has 7 floors each with 2 apartments in 4 separate wings (in total 56 apartments), in the immediate vicinity there are other similar apartment buildings.
The building is guarded by security personnel and has an elevator in each wing.
Mahima Apartment

In cooperation with our partner Mahima International School that we also arrange internships and volunteer assignments with, we organize accommodation at an apartment of good standard in Koparkhairane. You would share the apartment with up to 5 Indian girls aged 8-15 years and other participants of our World Unite! programs. The girls are usually from socially disadvantaged families and receive free accommodation and schooling from Mahima. You can spend time with the Indian girls, but you don't have to! The apartment can accommodate 1-3 World Unite! participants in addition to the Indian girls.
There are two separate bedrooms for participants of our programs (one of which is a walkthrough room with access to the bathroom/toilet). Each room has a ceiling fan. There is a washing machine, a kitchen, a common room, and security personnel.
In the immediate neighborhood of the building there are several small shops with food and everyday supplies, small local restaurants etc. Also some larger shopping centers can be reached in just a few minutes by autorickshaw.
Apartment in Kalamboli
The apartment in Kalamboli is located on the 14th floor of a residential building and is equipped with modern facilities. There is a common room with a bed couch, which is also used as a walkthrough bedroom, a bathroom, a toilet and two other bedrooms. In this shared apartment, 1-5 participants can be accommodated simultaneously.
The apartment also has a kitchen and a balcony.
The building has security personnel and an elevator. In the immediate vicinity there are other similar apartment buildings.

Hotel Accommodation:
Hotel Accommodation

We organize accommodation in a centrally located budget hotel in Vashi, which is affordable for longer stays. It offers modern single and double rooms, each with private bathroom and air conditioning. The hotel does not offer Wifi Internet though, but internet use is possible with smartphones or USB internet sticks.
I. World Unite! Service Package
Mobile/Cell Phone Users: If you don't see the rates for your desired duration of stay, hide other (shorter) durations of stay.
up to 31 Days

32-60 Days

61-90 Days

91-120 Days

5 Months or longer


1 Person


450 EUR
600 EUR
700 EUR
750 EUR
850 EUR

2-4 Persons
(Rate per Person)

400 EUR
500 EUR
600 EUR
650 EUR
700 EUR
Convert
rates to USD, GBP, CAD, AUD and other currencies
The World Unite! Service Package includes:
Individual Consultation and Preparation prior to your arrival
Access to the World Unite! Online Resource Centre which has Preparation Materials including Intercultural Preparation, compiled particularly for your destination (PDFs, Videos)
Preparation Session via Skype, together with further participants
Arrangements of the Documents you need for your Visa Application and assistance with local registration (if required) but not the official government fees for the visa (See costs below)
Pick-up and Transfers from/to Mumbai Airport (BOM) on arrival and departure
Personal support staff at your location and at our international office
Orientation and Introduction in Navi Mumbai
Accompanying you to your placement on your first day
24 Hours emergency support by local support team
Local SIM Card with 600 Rs. airtime credit

Issuance of Confirmations/Certificates for your university, scholarship, insurance, etc. and filling out/signing Internship Contracts for your university
Donation of 50 USD (in domestic currency) to your placement organization (in case of charitable organizations)
Costs for

10 seedlings of indigenous trees

that we plant on the slopes of Kilimanjaro
The Rates do NOT include:
Accommodation and Meals (see below)
Travel to/from Mumbai (you book it on your own; we can assist you)
Official fees for Visa (see below)
Insurance (Travel Health Insurance, Liability Insurance, Travel Cancellation insurance; you book it on your own, we can assist you)
Personal Expenses
Vaccinations
Local Transport (Estimated amounts see below)
Please note that for supervised/mentored internships, some organizations charge further contributions. You find this information in the "Info Box" below the respective internship description.
II. Accommodation Costs
You can choose between the following options:
Mobile/Cell Phone Users: If you don't see the rates for your desired duration of stay, hide other (shorter) durations of stay.
All Rates in Indian Rupees!
Calculate Currency
Short-time Stay
(1-31 Days)
Long-time Stay
(32-365 Day)


(Only bookable for full months or half months)

Shared Apartment or Hotel


Apartment shared with other participants
1 Person
(Double/Twin Room)*


8000 Rs/2 Week

(min. 2 weeks)*

16,000 Rs/Month

2 Persons p.p.
(Double/Twin Room)

8000 Rs/2 Week

(min. 2 weeks)

16,000 Rs/Month
Meals


(optional; Indian Meals)

per person
Breakfast 35 Rs; Lunch 45 Rs; Dinner 55 Rs./Day
Breakfast 35 Rs; Lunch 45 Rs; Dinner 55 Rs./Day

Hotel incl. Breakfast

1 Person
(Single Room)

12,000 Rs/Week

+ Tax (4%)

50,000 Rs/Month

+ Tax (4%)

2 Persons p.p.
(Double/Twin Room)

6000 Rs/Week

+ Tax (4%)

25,000 Rs/Month

+ Tax (4%)
* Room is shared with another person of the same sex (World Unite! participant or Indian student/young professional). Electricity is not included in the rate and will be charged depending on usage. Rate for meals is subject to sudden change and not guaranteed. In case of 3-4 person: Same rate as in case of 2 Persons. 5 or more persons: Contact us for group rates. The bed has to be booked for a full month or half month.

Overview of other costs:
Visa around 60-130 EUR (75-160 USD) depending on activity and duration; to apply prior to your travel
If meals are not included: 40-100 EUR (50-130 USD)/Month (Estimate)
Small local expenses (Internet, Local Transport): ca. 20-40 EUR (30-50 USD)/Month (Estimate)
Insurances around 20-40 EUR (30-50 USD)/Month
How do I pay?
Once all your questions have been answered and you confirm that you want to participate, we will email you an invoice. You can pay it via bank transfer, credit card or via Paypal. You will pay a deposit of 200 EUR / 250 USD when the invoice is issued. One months prior to your arrival you will pay the remainder for your Service Package.
The payment modalities for rent and possible further costs (e.g. internship supervision fees, as stated in info box of the respective project description) depend on your host country and placement. We will inform you beforehand. In many cases these costs are paid on site, but for some countries and placements they need to be paid partially or fully in advance.
Other Projects That Might Interest You:
These projects are suggestions for alternatives that may interest you or those that could be chosen as COMBINATIONS. The combination of projects in different organizations is often possible and usually cheaper than two individual bookings. Please contact us to know more! Check out our other listings in the areas of "World Learner" and "Active Travel" at your travel destination to make your stay even more interesting.
Travel Health Insurance
We recommend the following travel insurance that is meant specifically for participants of internships, volunteering, language study, working holiday, and courses abroad. It is available for travelers of all nationalities and usable for all countries, except your home country. You can also add a journey liability insurance.
Just click on the link, fill in the form and you will get a confirmation email.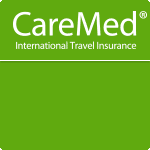 Check out our video on Navi Mumbai!
Judith from Germany shows us in this video, the city of Navi Mumbai. She completed a two-month internship at the local newspaper "Vashi Times". In the video, you will also meet Sudipta, our coordinator and supervisor in Navi Mumbai.
Navi Mumbai - City of Contrasts
Mumbai (Bombay) is the economic centre of India and with 14-20 million people, one of the largest megacities in the world. The city is the centre of the finance industry, trade, economy and fashion in India. "Bollywood", by the amount of films produced annually, is the largest film industry in the world. Symbols of wealth can be found at many places in Mumbai; the real estate prices in certain parts of Mumbai are amongst the highest in the world. As Mumbai was bursting at its seams, the city was expanded in 1972 to the east of the Thane Creek estuary, to Navi Mumbai. Navi Mumbai is seamlessly growing in the north with (Old) Mumbai, and there are numerous bridges connecting the two across Thane Creek. In Navi Mumbai, there are many modern businesses, shopping malls and modern infrastructure. Meanwhile, Navi Mumbai has itself 1.5 million inhabitants, with its own attractive city center, Vashi.
The other side of the success story is extreme poverty. Every day, hundreds of job-seeking people from all parts of India move to Mumbai, and in many cases, they settle down in slum areas which spread on all pieces of available land. In 2001, 54.1% of Mumbai's population were slum dwellers. The population density in the slums is oppresive (up to 340,000 people per square kilometre). Under such circumstances, problems such as a lack of hygiene and diseases, environmental destruction, crime, alcoholism and prostitution are the consequence. In Mumbai, we offer volunteering options related to these problems at charitable organizations, and also internships at leading companies of the city.
For most foreigners, Mumbai is probably not a city where they would love stay for the rest of their life - too crowded, noisy, hot and dirty. For a limited period of time however, it is surely exciting to be in Mumbai to understand and learn about the social processes of an emerging country's mega-metropolis.
The main languages of Mumbai are Marathi, Gujurati, Urdu and Hindi. English is spoken as a common language between speakers of the various mother tongues and is considered by the majority as their second language.
Our Coordinator in Mumbai
Our coordinator in Mumbai is Sudipta.
Recreational Activities in Mumbai
Mumbai is a city with a rich array of museums, events, attractions and shopping. You can also participate in various courses and activities such as dance, language training, yoga and sports.
If one moves out of the city, there are some interesting opportunities for rural tourism on the coast and inland. Check out our offers in Community Tourism in Maharashtra! Another great holiday destination is Goa.
Getting To Navi Mumbai
You book your flight to Mumbai (BOM). There, you will be picked up and taken to your accommodation in Navi Mumbai.
Frequently Asked Questions (FAQs)
No, you can arrive at any date and you can hence, plan your trip according to your availability and the prices of flights. We can pick you up from Mumbai airport even at night.
Yes, this is possible and we will give you our best rates. Just let us know when you arrive and leave and we will let you know the costs.
Of course, you can do this - most of our participants do so. However, when the travel destination is too far away, it may not be possible over a weekend; these, we would recommend you keep for before the projects begins or after the completion. You could even plan these out during holidays. Even with an internship visa, it is possible to travel around India.
The monsoon begins in early June in Kerala, Mumbai, in mid-June and the Himalayan region, early to mid-July and ends in September. The Thar Desert in Rajasthan (location Setrawa), barely gets rain during the monsoon and Jodhpur is rather dry.
During the monsoon, it usually rains heavily for several hours every day. As a result, there are often floods in the streets of the cities, because the drains cannot absorb the amounts of water. An internship or volunteering is possible during the monsoon, and the only nuisance will probably be wet clothes and shoes, which are often difficult to dry because of the high humidity. You might want to carry a few extra shoes and a change of clothes with you (or buy them locally). You can even buy an umbrella or a raincoat locally. An advantage to traveling during the monsoon, is that the fares are cheaper and accommodation during the off season is cheaper.
For decades, India has been a safe country for women and now the impression, given by the media, is that the number of rapes has skyrocketed and India is unsafe for women. More cases are coming into light now, as women previously would not speak about rape, but are now empowered to do so. Compared to the number of cases in relation to the huge population of India (almost twice as many as the whole of Europe), even if projections of unreported cases are included, there is much less rape than in many other countries. There are 2 cases that happen per 100,000 inhabitants in India (in comparison: Central Europe: 8.1 cases; 14.7 cases in Latin America; 28.6 cases per 100,000 population in the US).
Of course you have to be careful as a woman, as far as the style of dressing and dealing with local men are concerned. In schools, boys and girls are often strictly separated and many young men have no experience in dealing with women who are not their own mother or sisters; your behavior, based on dealing with Western men, might be misinterpreted as "easy" or "loose" behaviour.
The total number of participants that participate simultaneously with an organization depends on the size and activity of the organization and responsibilities of volunteers/interns. We try to avoid too many volunteers/interns in an organization at the same time. It may be that you are alone in your work site, but usually there are, throughout the year, other participants in Mumbai, who you can meet in your spare time, if you desire so.
Our Info - PDF that you get as a participant, gives detailed information on health care. Also refer to
Recommended Vaccinations
In the tab "Accommodation", you see the housing options.
In the shared accommodations, there is no wifi, but you access internet at a cafe or on your smartphone or using a mobile internet stick. The registration of the modem, however, is very complex and not possible in Mumbai, if you do not have a permanent residence. Our tutor will help you with the paperwork.
There are several laundromats in Navi Mumbai, where the clothes are washed by hand and neatly ironed. There is a price per garment (fixed price for trousers, tops, towels, underwear, etc.), and it will be best if you negotiate a good rate for the clothes, especially if you have regular amounts of laundry. We advise you to ask around for the best laundromat in your area.
Yes, you can cook at your accommodations.
Yes, India is a paradise for vegetarians. Almost all restaurants are clearly marked, whether they are vegetarian ("Veg") or not ("Non-Veg"), and there are separate menus. About 40% of Indians are vegetarians.
You should be able to understand and make yourself understood in English.