Are you unsure what you are really interested in and you want to try out different options? Our program "Job orientation internship" makes this possible!
On the tropical island of Zanzibar, you can combine several short-term internship placements of a minimum duration of 1-2 weeks each (depending on the internship) and thus gain first insights into different professional fields. You do not need any previous knowledge or training/studies for these internships! You can join from the age of 16.
Combine from the following options in Zanzibar:
Kindergarten and school in Stone Town
In the kindergarten or school of St. Monica in the historic center of Zanzibar Town, you will support the local teachers in teaching. The children at kindergarten level are 4-6 years old and the school children 7-15 years. You can teach all subjects, the language used for teaching is English. You can also participate in administrative tasks.
Tourism internship with a tour operator
Zanzibar is a popular travel destination and tourism is by far the island's most important economic sector. The job of l
ocal tour operators is to book hotels and domestic flights, to offer airport pickups, and organize day trips such as visits to the spice plantations, historic tours of Stone Town, and sailing boat tours.
As an intern, you will work in the office of a local tour operator in communication with customers, drawing up travel plans, making bookings and doing social media marketing.
Tropical agriculture - educational program from a lecturer
In addition to his work as a farmer, Mr. Foum is also a lecturer at an agricultural training institute. He will work out a program for you so that you can see and learn as much as possible about tropical agriculture. Various tropical fruits and spices are grown on Mr. Foum's farm. In addition, Mr. Froum grows mushrooms and runs an exhibition and teaching area with a collection of interesting tropical plants. You can also visit and assist on other farms which cultivate tropical vegetables, rice (both on rain areas and irrigated areas), greenhouses, a tree nursery and coral rag farms which are farming the coral rocks in a collective economy. You can also visit the agrometerological station, the Kizimbani Agricultural Training Institute (KATI) and the Zanzibar Agricultural Research Institute (ZARI).
For the farm internship there is an additional contribution of 140 EUR per week (only for the first two weeks).
Sanctuary for Marine Turtles
Are you interested in the oceans and their inhabitants? In Zanzibar there is a conservation project for sea turtles on the beach of Nungwi. Our biologist Rafael will give you an introduction to the work of a marine biologist and then you take part in the work at the sea turtle sanctuary, which includes rearing of turtle babies that are released into the ocean as soon as they reach a certain size.

For this internship placement an additional one-off fee for transport costs of EUR 100 applies (Zanzibar Town to Nungwi and back).
Sustainable development around Jozani Forest National Park
In the area of Jozani Forest National Park we carry out various environmental conservation activities directed by our biologist Rafael. The activities include the protection of reptiles, Red Colobus monkeys and sea turtles, promotion of environmentally friendly farming, and the planting of mangroves. The project also includes the development and operations of ecotourism with people from the surrounding villages as well as other local development work. You work with Rafael, local employees and foreign volunteers in various projects.
For this internship placement an additional one-off fee for transport costs of EUR 80 applies (Zanzibar Town to Jozani and back).
Football (Soccer), Athletics, Sports coach
Do you think you have what it takes to be a sports coach? With a football talent organization, you can train football on Saturdays and Sundays. On weekdays you can train the members of the Zanzibar Amateur Athletics Association in various athletic disciplines early in the morning and in the late afternoon, when it is not so hot, and you can also carry out other sporting activities at various schools and youth clubs. You can decide for yourself how intensively you want to get involved as a trainer and choose the sports. There are sports teachers at the facilities who can give you guidance for your internship.
And even more options to combine!
Mainland Tanzania is very close to Zanzibar and a completely different experience! To fly to our main location in Tanzania, Moshi/Kilimanjaro, just takes over an hour from Zanzibar. Moshi is a charming town on the foot of mighty Mt. Kilimanjaro and near to all Tanzanian world famous National Parks. We offer a selection of various
job orientation internships in Moshi
. If you combine Moshi with Zanzibar, there are cheaper combination prices for our service package compared to individual bookings. Find details in the slider "Rates" below.
Full support before and during your time in Zanzibar!
In Zanzibar Town you will share an apartment with other international interns. In Nungwi you will stay in the bungalow of the sea turtle sanctuary directly on the beach. In Jozani the World Unite! Mother Nature Forest Camp will be your accommodation, together with other participants of our programs. In Zanzibar Town we have our own team members Abdi and Gabriel who are in constant contact with our participants. In Nungwi and at the Forest Camp in the Jozani Forest National Park area, we also have our own permanent employees taking care of you all the time. As a result, the job orientation internship is also very suitable for younger participants (from 16 years) for whom this is their first longer time abroad. You will of course also have a direct support person before and during your time abroad from our international office.
As a participant of our job orientation internship, you will get a discount of EUR 50 on our
Career Counseling Test
!
Info Box
Location:

Zanzibar

Availability

: All year, Start date flexible

Minimum Duration:

1 week

Maximum Duration: 12 weeks
Language Requirements: English
Accommodation:

Shared apartment, turtle bungalow, Forest Camp

Supervision Possible: Yes
Qualification Of Supervisor: Professionals in their respective fields
Minimum Qualification Of Intern: None required
Further Contribution To Project: See text

Remuneration: None
In Zanzibar Town you will stay in one of our shared self-catering apartments with other participants. You can choose between single, double and dorm rooms. Alternatively, you can stay with a host family on full board.
In Nungwi you will live in the bungalow of the sea turtle sanctuary directly on the beach. You can choose between single and double rooms.
In Jozani accommodation is at the Mother Nature Forest Camp:
Further details about the accommodation options can be found
here
.
Convert
rates to USD, GBP, CAD, AUD and other currencies
I. World Unite! Service Package and Accommodation
First week: 530 EUR; every additional week: +60 EUR including a maximum of 3 internship placements and including accommodation in a 4-share dorm room (at an apartment in Zanzibar Town) without meals
Each additional internship (from the 4th): +80 EUR
Upgrade double room Zanzibar Town (instead of 4-bed room): +15 EUR / week per person
Upgrade single room Zanzibar Town (instead of 4-bed room): +35 EUR / week per person
Upgrade host family of medium standard with full board Zanzibar Town: +80 EUR / week per person
Upgrade host family to a high standard with full board Zanzibar Town: +110 EUR / week per person
Accommodation Nungwi sea turtle bungalow double room with full board: +150 EUR / week per person
Accommodation at Jozani Forest Camp in a 6-person tent with full board: +110 EUR / week per person
The World Unite! Service Package includes:
Arrangement of your internships
Individual Consultation and Preparation prior to your arrival
Access to the World Unite! Online Resource Centre which has Preparation Materials including Intercultural Preparation, compiled particularly for your destination (PDFs, Videos)
Preparation Session via Skype; together with further participants
Arrangements for your Residence Permit, Work Permit or similar permit and other official permits (if required), but not the official government fees for it/them (See costs below)
Pick-up and Transfers from/to Zanzibar International Airport (ZNZ) on arrival and departure
Accommodation with/without meals (as booked)
Personal support staff at your location and at our international office
Orientation and Introduction in Zanzibar
Accompanying you to your placement on your first day
24 Hours emergency support by local support team
50 USD Contribution to each of your selected placements

CO2 compensation of your long-haul flights: Costs for

10 seedlings of indigenous trees

that we plant on the slopes of Kilimanjaro
Local SIM Card with 10.000 TSH air time

Issuance of Confirmations/Certificates for your university, scholarship, insurance, etc. and filling out/signing Internship Contracts for your university
15% Discount for Safaris, Kilimanjaro Climbs, Excursions and Watersports Activities offered by Budget Safari Tanzania
In Jozani/Muungoni: Once per week half-day cultural activity in Muungoni Village
In Jozani/Muungoni: Use of a Mountain Bike
The Rates do NOT include:
Travel to/from Zanzibar (you book it on your own; we can assist you)
Official fees for Visa and Residence Permit (see below)
Insurance (Travel Health Insurance, Liability Insurance, Travel Cancellation insurance; you book it on your own, we can assist you)
Personal Expenses
Vaccinations
Local Transport (Estimated amounts see below)
Overview of other costs:
If meals are not included: around 130-220 USD/Month for self-catering (eating out at affordable yet good restaurants and/or cooking by yourself; you are much more flexible in this way compared to if we would serve food at your accommodation)
Official Permits: For placement duration of

up to 90 days

: Visa 250 USD (for most nationals; to buy on arrival at the airport in Tanzania) + Work Permit 200 USD (we arrange through Zanzibar Labour Office); For placement of

91-180 days

: twice the costs as in case of up to 90 days.
Small local expenses (e.g. Internet, local transport): around 30-50 USD/Month (Estimate)
Insurances around 30-50 USD/Month
Other Projects That Might Interest You:
These projects are suggestions for alternatives that may interest you or those that could be chosen as COMBINATIONS. The combination of projects in different organizations is often possible and usually cheaper than two individual bookings. Please contact us to know more! Check out our other listings in the areas of "World Learner" and "Active Travel" at your travel destination to make your stay even more interesting.
Safaris, Kilimanjaro Climbs, Day Trips, Watersports
As "Budget Safari Tanzania" we are arranging cost-effective yet high-quality safaris, Kilimanjaro climbs, excursions, and watersports activities in Tanzania and Zanzibar. You will group with other World Unite! participants and further travellers.
As a World Unite! participant, you get a 15% discount on all offers of Budget Safari Tanzania. We will share a Discount Code with you that you can use with the online booking of your safari, Kilimanjaro climb, excursion or watersports activity.
Learning Swahili in Sansibar!
It is always helpful to know Swahili while doing your project here. Swahili is a relatively easy language to learn. With our one-to-one teacher, after a short time, most learners are able to do basic conversation. You can choose the intensity of the lesson. If you are volunteering or doing an internship, we recommend a maximum of ten hours per week.
The cost for Swahili lessons: 1 Student - 10 EUR
Groups of 2 or more people can join language lessons with an NGO at a rate which is a little cheaper per person!
Please check "Language Training Required" in the registration form, specifying the desired duration (minimum 20 hours).
Travel Health Insurance
We recommend the following travel insurance that is meant specifically for participants of internships, volunteering, language study, working holiday, and courses abroad. It is available for travelers of all nationalities and usable for all countries, except your home country. You can also add a liability and travel cancellation insurance.
Just click on the link, fill in the form and you will get an immediate booking confirmation.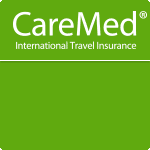 Check out our video on Zanzibar Town!
This video shows a day in Zanzibar Town with the volunteers Sabrina and Uwe from Hamburg. They show their placements at the Cultural Arts Centre and Vikokotoni environmental group, their accommodation, visit their host family and explain various interesting aspects of their daily life in Zanzibar.
Zanzibar - Spice Island in the Indian Ocean
Zanzibar is a tropical island in the Indian Ocean. Zanzibar is about 2 hours away from the Tanzanian mainland by boat or 20 minutes by plane. When you research "Zanzibar", it usually means the main island of Unguja. Unguja was very rich in the past, because the island was a major trading port along the sea routes between Africa, Arabia, India, East Asia and Europe. This can be seen today in the mixing of cultures, the Arab- Islamic influence, but is relatively liberal in Zanzibar. Today, tourism is the main source of income of Zanzibar, besides the cultivation of spices and tropical fruits.
Stone Town, the historic core of Zanzibar Town is the only intact historic coastal trading town in East Africa. Within the fascinating labyrinth of narrow streets full of small shops, souvenir shops, restaurants, hotels and hectic smaller places, it feels like one is in a dream of the "Thousand and One Nights". Fantastically, there are also the heavenly white beaches and crystal clear waters with colorful coral reefs, which compete with the Caribbean or the Maldives in catering to wealthy tourists. Zanzibar Town, in addition to Stone Town have plenty of other neighborhoods like Kiembe Samaki, Mwanakwerekwe, Mbweni and others, in which many organizations have their offices and are active.
In addition, there are many villages along the beaches and in the interior of the island.
The biggest problem of the island is the overwhelming poverty of the population, whose only employment consists of cultivation and fishing for their own and thus, have no money, cannot afford education for their children, medical care, etc. A lack of education means that the following generations can hardly escape the vicious circle of poverty. Population growth, which is mainly due to immigration of people from mainland Tanzania, results in the exploitation of nature.
Things to do in Zanzibar
In Zanzibar, there is a wide range of excursions: day and half day trips include a visit to a spice plantation, the Jozani Forest National Park, the mangroves of Mungooni and Uzi, beach resorts such as Nungwi, Paje and Jambiani, a "Safari Blue", sailing through the Menai Bay Conservation Area, Prison Island, the Island Chumbe Coral Park and a city tour of Stone Town, where there are lots of interesting souvenir shops, bars, cafes, regular concerts and even a handful of "clubs" and events.
In your spare time, you can also take music and dance lessons, yoga classes and interesting workshops by the Cultural Arts Centres participants in Zanzibar.
Many participants also travel to the mainland of Tanzania to do a safari or to climb Mount Kilimanjaro. You use our accommodation Moshi, Kilimanjaro at affordable prices to stay as a base for activities in northern Tanzania.
Getting To Zanzibar

Several airlines fly directly or with an intermediate stop at Zanzibar (ZNZ). Remember to book your flight and share with us your flight details. From Zanzibar airport, we will pick you up and bring you to your accommodation in Zanzibar.
If the flights to Dar-es-Salaam (DAR) are much cheaper, you can also fly there. From Dar-es-Salaam, you can travel to Zanzibar by a connecting flight or take the ferry. We can arrange a transfer for you from the airport to the ferry for 30 EUR/35 USD. The ferry ticket costs 35 USD and the ferry takes about 2 hours. We will take you in this case from the airport to the seaport. In Zanzibar, you will be picked up at the ferry terminal and taken to your accommodation. A connecting flight from DAR to ZNZ only takes 20 minutes and costs 50-80 USD.
If your placement is on Pemba Island, you can either take a daily flight from Zanzibar to Pemba, or you can take a ferry (Azam Marine), which however doesn't have daily departures. In Pemba you will be picked up from the airport or ferry port and brough to your accommodation.