We offer
paid hotel internships
in all major cities of China, as well as in the regions of tourist interest, such as the tropical island of Hainan in the South China Sea.
These internships are only possible on a work visa for which you have to commit yourself for at least 1 year and you have to have at least a BA degree (of any subject) that you completed at least 2 years ago.
Luxury hotels in China
World Unite! arranges hotel internships at several hotels of 4 and 5 star standard in China. The hotels belong to the Fortune, Holiday Inn, Crown Plaza, InterContinental, Days Inn, Sheraton, Shangri – La and Wyndham chains; we also work with independent hotels.

The hotels are city hotels and those at tourist destinations in Beijing, Shanghai, Sanya, Hangzhou, Ningbo, Jiuzhaigou, Chongqing, Sozhou, Kunshan, Xian and Yangshuo.
Most hotels are impressive with luxurious facilities.

Internships are possible for a month's duration; however, benefits like a stipend, accommodation and food can be claimed only for internships of at least three months.
We also arrange jobs in Chinese hotels in "Working Holiday". While in internships, the focus is more on your learning; the Working Holiday jobs are temporary jobs.

Interns can work in multiple departments at the hotel and can specify their interests; however, foreign interns are usually put in functions that are customer facing so that they can use their communication skills.

Requirements are fluency in spoken and written English, strong customer service orientation and skills and the ability to establish direct and amicable working relationship with colleagues and managers. Additional language skills are also an advantage.
How it works:
You send us your CV/resume in English and tell us your ideas and time frame and within a few days we suggest you a hotel internship. In some cases, there is also a Skype interview with the hotel and/or our coordinator in China. Once you are accepted, you decide whether you want to do the internship. Before you do not enter into any commitment.
Examples of Hotels:
We organize placements in the hotels of
China's largest 5-star hotel chain
, which operates 60 hotels and is continuously expanding in China. The same group also operates worldwide shopping centers and the largest cinema chain worldwide.
Example: Their hotel in Jiangmen has 325 ultra-modern rooms, different conference rooms, including a 1200 square meter hall with 76 square meter LED screen, swimming pool, health club, cafe, lounge and 3 Chinese restaurants – one specialising in southern Chinese cuisine (Guangdong and Hong Kong style) and two Cantonese restaurants. The design of the hotel is a modern interpretation of traditional Chinese styles. Internships are available in various departments of the hotel.
---
Another
leading international hotel chain
operates 227 hotels in China.
Example: Their hotel in Fuzhou City is located on the upper floors of a 58-storey high skyscraper. The 311 rooms and suites offer panoramic views of the city. There are 3 restaurants, one serving authentic Cantonese cuisine with an Asian fusion, Cuisione, a Western restaurant, and a cocktail lounge. The hotels of the chain attach importance to the environmental aspects of energy, water consumption and waste reduction. There are over 200 innovative solutions adopted by the hotels in this regard. There are meeting facilities for up to 720 people. Internships are available in various departments of the hotel.
---
This
theme park and luxurious 5-star golf resort
on the tropical island of Hainan in the South China Sea, has 539 rooms and suites. The hotel also has indoor and outdoor swimming pools, spa, gym, foot reflexology center and a children's club.
The largest event room accommodates 1,600 guests, and there are 13 other multi-function rooms. There are 6 restaurants and cafes offering various Chinese and Western specialties and with a total capacity of 1,300 guests.
The hotel operates a world class
Golf Club
, with 12 golf courses of the highest international standard, where international golf tournaments take place with golf's elite.
Even the elaborately themed water park is of extremely high standards with 168 hot and cold pools fed by the waters of the mineral springs of Haikou. The resort's "5 Continents' Mineral Springs" is enlisted in the Guinness Book as the world's largest spa swimming paradise. The very elaborately themed water park includes caves, rivers, a Mayan Temple, Hammam, lagoons and many other water attractions.
The resort also has a
film park
– the Huayi Brothers' FengXiaoGang is a tourist attraction that has recreated sets of famous Chinese films. Within these sets, there are movie based attractions, restaurants and shops.
Internships are possible in many areas of the hotel, as well as in other leisure facilities.
Hainan, the southernmost province of China is also called "the Hawaii of China". The island has been increasingly popular as a tourist destination. Especially around the city of Sanya, there are now many luxurious beach resorts and tourist entertainment activities, as well as rural tourism and outdoor adventures. Tourists from many countries, including Germans, Swiss, Austrians and other European countries do not need visas for short holidays in Hainan. In 2012, 32.4 million Chinese tourists and 816,000 foreign tourists traveled to Hainan.
---
This
resort in Taijin
, which opened only at the start of 2015, is a multi-leisure-oriented 5-star hotel with a spa, 400 rooms, a meeting center and a hotel with another 308 rooms, both of which are connected by an architecturally exceptional bridge.
The conference center has 50 conference and event rooms up to 4000 square meters, in which 3600 people can be hosted simultaneously. In this port city, there are many car manufacturers (e.g. Volkswagen), which conduct product presentations here.
The hotel also hosts many weddings for which, there are themed installations such as "the Hanging Gardens of Babylon" and a classic European glass wedding hall. Weddings are big events in China with several hundred guests.
A restaurant that is specialized in South Asian Food has 160 seating capacity, and a seafood restaurant, 700 seating capacity. Furthermore, there is a 680 square meter fitness center with 24-meter indoor pool and a Japanese Onsen.
Tianjin is the closest seaport to Beijing and is therefore, used as a harbor for many goods that come from Beijing or are enroute there. After Beijing and Shanghai, Tianjin is the third richest city in China and a modern city. On the fast lane, it takes 30 minutes from Tianjin to Beijing.
The hotel has a modern workers' residence on the grounds of the resort, where trainees are accommodated. Interns take on responsibilities in the areas of F & B, Customer Service, Events and Front Office.
---
We work in different cities in China, with several hotels of a
global international chain
, which is aimed at business travelers who travel in high standards.
Example 1: Located in the central business district of Beijing, Chaoyang has 360 rooms on 18 floors, 8 meeting rooms with a capacity of up to 1,500 participants, two restaurants, including the German restaurant "Hopfenstube", a lounge and a café.
Example 2:
The same chain runs a hotel near the airport of Beijing with 600 rooms - including 80 suites - on 12 floors, 11 meeting rooms for up to 700 people, a Chinese and a Japanese restaurant, a lounge, a bar and a café.
Foreign interns are usually placed in the front office departments or F & B, where they can use their language skills. The hotels provide accommodation for interns in apartments outside the hotel and meals, at the hotel. You work 40 hours a week and have two days free.
---
Apartment Hotel in Beijing:
In a modern building in Beijing, there are 134 luxurious one to four bedroom apartments that are rented for stays of one month duration, to international business travelers and families, e.g. employees of embassies. All hotel services are available including a business center, babysitting, nursery, gym, room service and restaurant. Interns work here in the Front Office and Customer Service. They are accommodated either in one of the apartments or the hotel pays them for another single room accommodation in the city.
---
This hotel in Wangjing, the financial district of Beijing, is part of
one of the largest international hotel chains
. On its 16 floors, there are 332 rooms, a gym, 7 meeting rooms with natural daylight, a business center, a coffee shop with snacks such as noodles and sashimi, a Cantonese Siches restaurant and lounge/bar. The lobby adorns Tibetan decor. The chain places special emphasis on environmental issues such as energy conservation, waste reduction and recycling and water consumption. Internships are available in various departments of the hotel.
---
This hotel, belonging to
an airline hotel group
, operates 20 hotels in the 5-star category in China. The hotel in Shenzhen offers 427 rooms with views of the Bay of Shenzen and Hong Kong. The rooms are decorated differently. There are two restaurants, two bars and a café serving Chinese and Western dishes. In addition, the hotel offers 7 meeting rooms including a 500 square meter banquet hall, spa, swimming pool and gym. Internships are available in different areas.
---
A Chinese hotel chain operates eight
4-star hotels
in big cities. Their hotel in Shenzhen is located near the Exhibition Center. The hotel has 209 modern rooms and suites around a 160 square meter green park in the courtyard. There are two restaurants, a gym, an outdoor pool and several conference rooms. Interns are placed in the areas of reception/front office, customer service, F & B and events.
---
An American hotel chain
in China operates more than 650 hotels of different brands of 4 and 5-star category. This 5-star hotel in Shenzhen has two restaurants, one with Chinese specialties and an international restaurant and a lounge. In the 1500 square meter large event hall and 11 smaller meeting rooms, events such as weddings and conventions are held. There is a gym and swimming pool.
---
This
independent 5-star hotel
in Xian offers 318 rooms and suites in North European design, a café, two Chinese restaurants, a barbecue grill restaurant, a healthy juice bar and a panoramic bar on the 30th floor.
The large, attractive spa/wellness area includes swimming pools, hot tubs, sauna, experience showers, relaxation areas, massages, beauty center and fitness. Again, weddings, parties, conferences and meetings are held here.
Info Box
Location: Various cities and tourist Centers in China
Availability: All year, Start date flexible
Minimum Duration: 1 year

Maximum Duration: 4 years
Language Requirements: English
Further Languages Of Advantage: Russian, Chinese, other languages
Accommodation:
Is provided by the hotel free of charge incl. meals

Supervision Possible: Yes
Qualification Of Supervisor: Hotel Professionals
Minimum Qualification Of Intern:
Minimum Age of 18 years

Compensation: Yes, 7000-8000 RMB/month (880-1000 EUR/970-1100 USD), accommodation and meals free of charge

Volunteering Possible: No
Required Qualification For Volunteer: -
Further Contribution To Project: -
Expectations:
-
I'm Selina and have been in China for about a month. In the 5 star hotel Pullman Newport, where I am completing my internship as Welcomer, I have been working now for 3 weeks; I arrived in China a bit earlier. The work is really great and I am in constant contact with people and especially with other colleagues. Everyone is super nice and I am often invited to do something, even if it is not always easy to understand. When I'm not working, I explore my city, Kunshan. With a population of about 1 million, it seems very large, but the Chinese disagree. :) There are some things you can do, but it's also a nice change on days off to go to Shanghai and do something there, I'm really happy that I'm here for another 5 months, to learn even more about China, a country that I really seem to learn from like no other, and especially about its people.
Hotels provide accommodation free of charge for you, usually in a separate staff residential building. They are high-standard rooms (such as hotel rooms) with private bath, TV, refrigerator, etc. You may share a room with other interns of the same sex.
I. World Unite! Service Package
Mobile/Cell Phone Users: If you don't see the rates for your desired duration of stay, hide other (shorter) durations of stay.
up to 180 Days

181-365 Days


1 Person


800 EUR
900 EUR

2-4 Persons
(Per Person)

750 EUR
850 EUR
Convert
to USD, GBP, AUD, CAD and other currencies.
The World Unite! Service Package includes:
Individual Consultation and Preparation prior to your arrival
Access to the World Unite! Online Resource Centre which has Preparation Materials including Intercultural Preparation, compiled particularly for your destination (PDFs, Videos)
Preparation Session via Skype, together with further participants
Arrangements of the Documents you need for your Visa Application, but not the official government fees for the visa (See costs below)
Local Police Registration (if required), assistance with the local Health Checkup (required for some long-time visa) and Opening of a Bank Account in China (required for some jobs/internships)
Pick-up and Transfer on arrival from the next international airport to where you do the placement
Personal support staff in China/Mongolia (Beijing/Ulaanbaatar) and at our international office
Accompanying you to your placement on your first day
Local SIM Card (only for placements in Beijing and Ulaanbaatar)

Issuance of Confirmations/Certificates for your university, scholarship, insurance, etc. and filling out/signing Internship Contracts for your university
Costs for

10 seedlings of indigenous trees

that we plant on the slopes of Kilimanjaro
The Rates do NOT include:
Accommodation and Meals (see below)
Travel to/from China (you book it on your own; we can assist you)
Official fees for Visa (see below)
Insurance (Travel Health Insurance, Liability Insurance, Travel Cancellation insurance; you book it on your own, we can assist you)
Personal Expenses
Vaccinations
Local Transport (Estimated amounts see below)
II. Accommodation Costs
You find accommodation costs at the tab "Accommodation".
For hotel internships in China with a minimum duration of 3 months, there are usually no costs for accommodation and meals.
For Au Pair in China there are no costs for accommodation and meals in case of host family accommodation. In case of accommodation at the university's hall of residence, there are no accommodation costs, but costs for self-catering.
Overview of other costs:
Visa around 40-200 EUR (50-250 USD) depending on activity and duration; to apply for prior to your travel
If meals are not included: 100-150 EUR (125-190 USD)/Month (Estimate)
Small local expenses (Internet, Local Transport): ca. 20-40 EUR (30-50 USD)/Month (Estimate)
Insurances around 20-40 EUR (30-50 USD)/Month
How do I pay?
Once all your questions have been answered and you confirm that you want to participate, we will email you an invoice. You can pay it via bank transfer, credit card or via Paypal. You will pay a deposit of 200 EUR / 250 USD when the invoice is issued. One months prior to your arrival you will pay the remainder for your Service Package.
The payment modalities for rent and possible further costs (e.g. internship supervision fees, as stated in info box of the respective project description) depend on your host country and placement. We will inform you beforehand. In many cases these costs are paid on site, but for some countries and placements they need to be paid partially or fully in advance.
Other Projects That Might Interest You:
These projects are suggestions for alternatives that may interest you or those that could be chosen as COMBINATIONS. The combination of projects in different organizations is often possible and usually cheaper than two individual bookings. Please contact us to know more! Check out our other listings in the areas of "World Learner", "Active Travel" and "Working Holidays" in China to make your stay even more interesting.
Travel Health Insurance
We recommend the following travel insurance that is meant specifically for participants of internships, volunteering, language study, working holiday, and courses abroad. It is available for travelers of all nationalities and usable for all countries, except your home country. You can also add a journey liability insurance.
Just click on the link, fill in the form and you will get a confirmation email.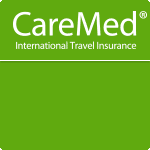 Getting To China
 
All major cities in China, as well as the holiday islands of Hainan and Ulaanbaatar (Mongolia), have international airports and you fly directly into the city of your project. There, you will be picked up from the airport.
Frequently Asked Questions(FAQs)
The start date of any internship, volunteering assignment or Working Holiday can be discussed with your coordinator during your Skype conversation with him/her. The group Chinese language lessons, though, start the first Monday of every month.
Yes, this is possible and we will give you our best rates. Just let us know when you arrive and leave and we will let you know the costs.
During your internship or Working Holiday jobs, you travel around during your free time, holidays or weekends.
No problem; in China, women move around freely and confidently.
We have Working Holiday participants and students in Beijing at most times, and it is possible for you to stay together. The number of interns at a particular site is decided by the company itself. It is very easy to get in contact with other foreigners of your age in Beijing, if you so wish, as there are very many. At other locations, such as Hainan and other cities, we have fewer participants.
Our Info - PDF that you get as a participant, gives detailed information on health care. Also refer to
Recommended Vaccinations
You can choose whether you want to live in an apartment in the city center of Beijing, which you share with other participants, or in a hotel. Details are in the tab "Accommodation".
Yes, there is wifi internet.
The apartments have a washing machine.
Yes, there are well-equipped kitchens in the apartments. Details are in the tab "Accommodation".
You should be able to make yourself understood in English. If another language is required, this is indicated in the info-boxes of the respective projects.