We offer 2 options of Chinese Langue lessons: Lessons with a one-on-one teacher, which is the option that is available at many locations in China and more flexible time-wise and therefore more suitable if you want to learn Chinese simultanously with doing an internship, and small group lessons at a language school in Beijing. With 50 language teachers and 30 classrooms at three locations, it is Beijing's largest private language school.
One-on-one teacher:
We can book a professional language teacher for you, giving you one-to-one classes. There is total flexibility in terms of the weekly number of hours, and about the times of the lessons.
The costs are approximately 120 RMB (depending on the city and teacher) for a 2 hours' session, which will be done either at a public location (e.g. a café) or at your accommodation.
This option is only available of our internship program or other programs in China. You can book this option if you are planning to come to China just to learn Chinese, or in combination with your internship or Working Holiday in China. The language school can arrange a visa for any duration.

Language school - small group lessons:
The Chinese lessons take place at a prestigious language school in Beijing, which was established in 2005. With 50 language teachers and 30 classrooms at three sites, it is Beijing's largest private language school. There are group classes for all levels, as well as classes for Business Chinese and HSK preparation. The school also organizes cultural activities at no additional cost. The use of a gym and indoor swimming pool are included in the rates!
The group size is a maximum of 6 people, who have similar level of knowledge. An effective and fast learning progress is therefore guaranteed!
If you already have Chinese language skills, you can start the course every Monday and join a group with comparable level of knowledge. For beginners, the start date is every first Monday of the month.
After about 2 months, as a beginner, you have basic communication skills.
You can select from 20 or 30 lessons per week intensity. Each lesson is 45 minutes long.
In the case of 20 lessons of teaching intensity, lessons are Mondays to Fridays from 9.00 a.m. - 12.00 p.m. In the case of 30 hours intensity, there are also lessons from 2.00 p.m. - 3.35 p.m. In the mornings, the focus is on listening, reading, writing and speaking; afternoons are dedicated to intense listening skills.
With 20 lessons intensity, there are group lessons specifically for "Business Chinese" and with 30 hours, preparatory group lessons for the HSK test (Hànyǔ Shuǐpíng Kǎoshì;汉语 水平 考试), which is required in order to study at a Chinese university.
In addition to the language lesson, once a week in the afternoons, at a small additional cost, there is a cultural activity or lecture, such as about Chinese history, about the current economy in China, Chinese humor, calligraphy, paper making and Taichi. The school organises trips and visits for the students - e.g. to art exhibitions.
Students can also use a modern and well-equipped gym and indoor pool at no additional cost.
The school has 3 locations in Beijing - Sanlitun, Maizidian and the Olympic Village; you can choose one closest to your accommodation.
Short-time participation of the course is possible on a tourist visa that you would have to arrange on your own (we will assist). If you book lessons for 3 months or longer, as a nationally recognized educational institution, the school can also organize an X2 student visa for you (the application cost is 650 RMB).
About 80% of students are from Europe, America and Australia/New Zealand and 20% from other Asian countries and Africa. The school educates embassy staff of many countries on behalf of the Chinese government. It also trains for Chinese language teachers.
Info Box
Location: Beijing, 3 Locations
Availability: All year. For beginners (group lessons), lessons start every first Monday of the month; otherwise, Conversation Classes start every Monday; Individual lessons are flexible
Minimum Duration: 20 Hours
Maximum Duration: 12 Months
Language Requirements: English
Accommodation:
Shared Accommodation, Hotel
Accommodation in Beijing
In Beijing, you can choose between accommodation of different standards:

Shared Accommodation in Downtown Beijing:
The accommodation in the category "Most Popular" is in Beijing, in single or double rooms (you choose) in apartments in the city center, which you share with other participants. Most live there with 2-4 participants and share bathroom, kitchen and living room.
The apartments are of good standards. The bathrooms have hot shower, western toilet, sink and usually a washing machine. The rooms have heating and air conditioning. In the kitchen there is a fridge, stove, and other kitchen appliances like microwave, toaster, kettle, etc. The apartments are typically in blocks of flats in the city that have elevators and security personnel. In general, there is wifi Internet. A cleaner comes once a week to clean the apartment.
This option is perfect for most of our participants.
Flexible Chinesise lessons with one-on-one teacher
This option is only available for participants of our internship program or other programs in China. The minimum number of hours to book is 20 units.
In Beijing the rate is 120 RMB/unit (2 hours). At other locations, rates are similar. We will communicate the rates to you when you book your internships/other program.
Chinese language school in Beijing - Small group
This option can be booked by anyone (also if you don't do an internship/Working Holiday in China with World Unite!).
Mobile users: If you don't see the rates for your preferred duration of stay, hide rates for other (shorter) durations.
| All Rates in EUR | | | | | | | | | |
| --- | --- | --- | --- | --- | --- | --- | --- | --- | --- |
| Small group lessons | 1 week | 2 weeks | 3 weeks | 4 weeks | 6 weeks | 8 weeks | 12 weeks | 1 semester | 1 year |
| 20 Hours/Week | 220 | 440 | 650 | 760 | 1140 | 1500 | 2100 | 3800 | 6500 |
| 30 Hours/Week | 350 | 700 | 1050 | 1350 | 2020 | 2690 | 3800 | 7400 | 12800 |
Convert
to USD, GBP, AUD and other currencies
Small Group lessons:
Beginners can start on every first Monday of each month
Participants with previous skills can join an existing group on every Monday
Each hour is 45 minutes
20 hours per week group lessons (4 hours x 5 days; 9am-12:20pm)
30 hours per week group lessons (6 hours x 5 days; 9am-12:20pm and 2pm-4:35pm)
Maximum 6 students per group
1 semester = 20 weeks
1 year = 2 semestes with 4 weeks of semester break
The rates include:
Consultation and preparation prior to your trip
Access to the World Unite! online log-in area including preparation materials particularly written for your location and activity including intercultural preparation (PDFs, videos)
Contact person at our office
Bringing you to the language school on your first day of lessons
A high quality gym and indoor swimming pool can be used at no extra charge
Costs for

10 seedlings of indigenous trees

that we plant on the slopes of Kilimanjaro
The rates do NOT include:
Travel to and from China (you book it on your own)
Insurances (Travel health insurance, travel cancellation insurance)
Personal expense
Vaccinations
Local transfers
Meals (If not booked)
Optional: Accommodation
You can choose between the following options:
Mobile/Cell Phone Users: If you don't see the rates for your desired duration of stay, hide other (shorter) durations of stay.
All Rates in Chinese RMB! Convert Currency

Monthly Rent

Apartment shared with other participants
1 Person
(Single Room)
3000-3600 RMB/Month*
2 Persons p.p.
(Double/Twin Room)
1500-1800 RMB/Month*



Hotel Accommodation incl. Breakfast

1 Person
(Single Room)

5000 RMB/Month during Winter

6000 RMB/Month during Summer

2 Persons p.p.
(Double/Twin Room)

2500 RMB/Month during Winter

3000 RMB/Month during Summer
Room at Shared Apartment: Only full months can be rented! Incl. Water, Electricity, Heating, Wifi. The rent of one month has to be deposited.
Hotel: Incomplete months will be calculated per day.

In case of 3-4 person: Same rate as in case of 2 Persons. 5 or more persons: Contact us for group rates.
Overview of other costs:
If meals are not included: 100-150 EUR (125-190 USD)/Month (Estimate)
Small local expenses (Internet, Local Transport): ca. 20-40 EUR (30-50 USD)/Month (Estimate)
Insurances around 20-40 EUR (30-50 USD)/Month
Other Projects That Might Interest You:
These projects are suggestions for alternatives that may interest you or those that could be chosen as COMBINATIONS. The combination of projects in different organizations is often possible and usually cheaper than two individual bookings. Please contact us to know more! Check out our other listings in the areas of "World Learner", "Active Travel" and "Working Holidays" in China to make your stay even more interesting.
Travel Health Insurance
We recommend the following travel insurance that is meant specifically for participants of internships, volunteering, language study, working holiday, and courses abroad. It is available for travelers of all nationalities and usable for all countries, except your home country. You can also add a journey liability insurance.
Just click on the link, fill in the form and you will get a confirmation email.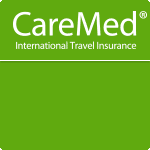 Beijing has over 20 million inhabitants, is one of the largest cities in the world and the capital of the People's Republic of China.
The city is incredibly dynamic and full of young life and momentum. Many innovative companies and start-ups (both Chinese and foreign) are setting up shop in Beijing. Young people from all over China, at the age of 20 to mid 30's, move to Beijing in search of professional success. In addition, there is a significant number of young people from Eastern and Western Europe, North America and Africa, trying their luck here, either in business or simply spending some time in Beijing.
The nightlife is amazing here, especially during the warmer months: every night, the streets, restaurants, bars and clubs are full of people until the wee hours of the morning. The cost of such nightlife is relatively low. On the streets, you can listen to street musicians, dance publicly, sing karaoke and eat and drink – you will hardly see signs of a communist dictatorship. There are plenty of ultra-modern shopping malls and hip restaurants to which the guests pile in. Beijing is in the midst of an economic miracle and for Beijingers, this means consumption and fun.
Thanks to the Olympic Games of 2008, the city received a modern public transport system that is very inexpensive to use, as well as attractive and well-maintained parks and squares.
Since the 11th century BC, Beijing has been one of the most important cultural centers of the world and full of palaces, temples and historical art treasures with which no other city in the world can compete. The Great Wall, which is visible even from the moon, passes north of the city.
Getting To China
 
All major cities in China, as well as the holiday islands of Hainan and Ulaanbaatar (Mongolia), have international airports and you fly directly into the city of your project. There, you will be picked up from the airport.