In Karuizawa, in the mountains of Japan, you can do an English-speaking internship in a world-renowned bear conservation project. The project's goal is to keep the bears out of the city, where the risk is they get lethally removed if they pose a danger to humans. The internship is aimed at students of biology, zoology, ecology, veterinary medicine and similar related courses.
This placement is possible as a
Remote / Virtual internship
from home during the months of November to April!
Tasks for Remote Interns:
Data analysis (Images/Videos of photo traps, PGS data), writing articles in your language (besides English also possible in German, Spanish, French, Chinese etc) about the project for academic publications and popular science magazines that are dealing with animals and environmental conservation. You will get all required information to write the articles by communicating via Skype with the qualified English-speaking conservation biologists of the project. The remote internship is 600 EUR for the first month and 100 EUR additionally for any additional month or part thereof. Just
submit the
inquiry/order form form
and mention "Remote Internship"!
Bear Protection, Environmental Conservation and Nature Tours in Karuizawa
Karuizawa, a small town within the Joshinnetsu National Park, is a popular highland resort in Japan. While hot weather prevails in the summer months in Tokyo, many people come to Karuizawa to enjoy the refreshing temperatures of the mountains. The forests around Karuizawa are full of biodiversity. The area is known for its Asian Black Bears (Ursus thibetanus), wild boars, Japanese macaques (Snow Monkies) and Flying Squirrels. Many visitors also visit the National Park to observe birds such as Copper Pheasants and Green Woodpeckers.

Black Bears have been known to come into town to eat leftovers from trash bins or to invade homes and gardens in search of food. Although the animals are shy and avoid people, startled bears can pose a threat to humans. For this reason, until today, bears which enter areas of human settlement, in emergency situations are lethally removed, which can impact bear populations if it is not managed well, which is the work done by the organisation.

In 1998, a cooperation between a bear conservation organization and the city administration of Karuizawa was started to resolve the conflict between bears and the town population. The garbage bins used at the city were replaced by a closable type of bins that bears cannot open, reducing their incentive to come to town. Awareness-raising programs for the population and tourists were started, too.

Since the start of the program, bears living close to town have been tagged with radio collars to be able to track their movements. Should a bear approach town, the team members of the bear conservation organisation try to stop it from doing so with the help of Karelian Bear Dogs. Those are dogs that are highly skilled and specially trained to spot bears and to push them back into the forest. The dogs also protect the team members as they can recognize the presence of bears much earlier than humans.

Around 20 bears are currently tagged with battery-powered radio transmitters, which need to be replaced every 2-4 years. For this, bears are trapped in cages. Interns assist the bear team in processing captured bears which can include fitting the bear with a radio collar for tracking purposes. They can also assist in collecting various data and samples such as hair samples for research.
As an intern you will also assist the team with night patrols tracking bears via radio telemetry.

As one of only three organisations in the world, the Karuizawa project also breeds and trains Karelian Bear Dogs. Interns have the chance to interact with the dogs in the office dog run (petting, grooming, picking up their poop) as well as during bear releases when the interns can observe the dogs as they work and help praise them after a job well done.

Other tasks related to bear conservation include: freeing bears caught in traps of poachers and providing them with veterinary care, laboratory analyses of the bear's faeces (other samples such as blood, hair and teeth are collected and the samples are sent to an external laboratory), GIS data input of bear movements, and involvement in bear research (e.g. identification of location of winter dens, breeding history, relation between diets and home range size etc).

In addition to working with bears, other animal sightings in the forests around Karuizawa are regularly recorded. The organization has set up photo-traps in the woods, whose data must be evaluated. Bush cutting activities are carried out to promote better coexistence between the bears and humans. You will be invovled in all these activities.
The Bear Conservation Organization also organizes guided walking tours in the woods, where visitors can learn about animals and plants, as well as night tours to observe flying squirrels. The flying squirrels of the area are among the largest in the world. Interns have the opportunity to accompany larger groups to support the guide with crowd control (making sure nobody leaves the trails, gets lost in the forest or disturbs animals). The Flying Squirrels are sleeping in wooden boxes, which are mounted high in the trees. Before the flying squirrel tours, it is a task for interns to check which wooden boxes are actually inhabited by flying squirrels to ensure that the visitors can really observe the animals during the night tour. Interns can also help out at the visitor center, providing information to foreign-language visitors.

Internships are possible from May to October. The duration of an internship/volunteer assignment in this project should usually exactly be 4 weeks. If your university has different requirements about the duration of your internship, longer durations are possible.
The starting dates are: 2023: September 6, October 3; 2024: May 15, June 12, July 10, August 7, September 4, October 1.

You will do your internship on 5 days a week according to a work plan.

It is a requirement for this internship that you are enrolled in or have completed a related university course such as biology, ecology, zoology, or veterinary medicine, or that you have relevant and sufficient practical experience in environmental protection/animal conservation. In addition, physical fitness is expected, as it is necessary to walk longer distances through forest terrain. It should also be clear to you and you should not have any problems with the fact that there can be insects while doing your project activity and at your housing in the forest.

Accommodation is provided in shared, self-catering dorm rooms. A contribution of 300 JPY per night for water and electricity costs applies. There is a kitchen for you to use. As an intern you can use the onsen (hot spring) of a nearby luxury hotel free of charge, however only if you don't have any tattoos. You can find details in the slider "accommodation" below.
Info Box
Location: Karuizawa, Japan
Availability: May to October
Minimum Duration: 4 weeks

Maximum Duration: typically 4 weeks, see text
Required Language Skills: English
Accommodation: Shared Accommodation in the forest

Supervision possible: Yes
Qualification supervisor: Biologists
Minimum qualification of intern: Student or graduate of related course
Further contribution to the project: No

Remuneration: No

Volunteering possible:

Yes

Required qualification of interns:

Student or graduate of related course

Further contribution to the project:

No

It is expected:

Professional work,

the "right" attitude
I. World Unite! Service Package
800 EUR one-time fee for any duration.
In case of 2 persons: 700 EUR per person for any duration.
Convert
to USD, GBP, AUD, CAD and other currencies.
* Not all durations are possible for all nationalities and age groups due to visa restrictions.

The World Unite! Service Package includes:
Arrangement of your Placement
Individual Consultation and Preparation prior to your arrival
Access to the World Unite! Online Resource Centre which has Preparation Materials including Intercultural Preparation, compiled particularly for your destination (PDFs, Videos)
Preparation Session via Skype, together with further participants
(If required) arrangements of the Documents you need for your Visa Application, but not the official government fees for the visa (if they apply, see details above)
Support with Residence Registration, Mobile phone contract, opening a bank account (if needed and possible, depending on visa category)
Pick-up and Transfers on arrival from Haneda or Narita airport or next international airport
Personal support staff in Tokyo (English and Japanese speaking) and at our international office
Local orientation about life in Tokyo
24 Hours emergency support by local support team
Issuance of Confirmations/Certificates for your university, scholarship, insurance, etc. and filling out/signing Internship Contracts for your university
Costs for

10 seedlings of indigenous trees

that we plant on the slopes of Kilimanjaro
The Rates do NOT include:
Accommodation and Meals (please refer to the project description for details)
Travel to/from Japan (you book it on your own; we can assist you)
Official fees for Visa (see below)
Insurance (Travel Health Insurance, Liability Insurance, Travel Cancellation insurance; you book it on your own, we can assist you)
Personal Expenses
Vaccinations
Local Transport (Estimated amounts see below)
II. Accommodation Costs
Please refer to the text of the project description about details whether and which costs apply for accommodation.
Overview of other costs:
Self-catering from around 200 EUR/USD per month (estimate)
Small local expenses (Mobile phone contract, Local Transport): ca. 90-100 EUR/USD per Month (Estimate)
Insurances around 30-50 EUR/USD per Month
How do I pay?
Once all your questions have been answered and you confirm that you want to participate, we will email you an invoice. You can pay it via bank transfer, credit card or via Paypal. You will pay a deposit of 200 EUR / 250 USD when the invoice is issued. One months prior to your arrival you will pay the remainder for your Service Package.
The payment modalities for rent and possible further costs (e.g. internship supervision fees, as stated in info box of the respective project description) depend on your host country and placement. We will inform you beforehand. In many cases these costs are paid on site, but for some countries and placements they need to be paid partially or fully in advance.
Besides the foreign interns of World Unite! there are also always Japanese biology students from various universities doing an internship with the bear conservation project.

The accomodation consists of two separate residential buildings with shared dorm rooms with bunk beds, shared kitchens and shared sanitary installations, one for female program participants and one for male participants.

The house for female program participants is located next to the bear conservation organization's office in the Karuizawa forest. It is of middle standards. The picture gallery shows the house for female program participants.

The house for male participants is located about 15 minutes to walk from the bear conservation organization's office, deeper into the Karuizawa forest. It's of simpler standards than the house for female program participants.
The accommodation is provided free of charge on a self-catering basis. There are convenience stores and supermarkets in Karuizawa.
As an intern you are even allowed to use the onsen (hot spring) of a nearby luxury hotel free of charge, however access to the onsen is not allowed if you have any tattoos.
Other Projects That Might Interest You:
These projects are suggestions for alternatives that may interest you or those that could be chosen as COMBINATIONS. The combination of projects in different organizations is often possible and usually cheaper than two individual bookings. Please contact us to know more. Also please check out our
Working Holiday support services
!
Japanese Language lessons in Tokyo!
Japanese language skills are of massive advantage in Japan. You can book Japanese language lessons for your stay in Japan.
You find all details here
.
Travel Health Insurance
We recommend the following travel insurance that is meant specifically for participants of internships, volunteering, language study, working holiday, and courses abroad. It is available for travelers of all nationalities and usable for all countries, except your home country. You can also add a journey liability insurance.
Just click on the link, fill in the form and you will get a confirmation email.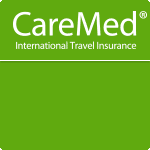 You can travel directly to Karuizawa on the Monday when your internship starts.
Alternatively you can arrive in Tokyo on the Thursday before the Monday start of your internship, stay at our sharehouse until Monday morning and then take a train of bus to Karuizawa. The train takes around 1.5 hours and costs approx. 6200 JPY one-way. The bus takes around 3.5 hours and costs around 1300-3800 JPY one-way.
Tokyo has two major international airports: NARITA and HANEDA, which are served by many airlines. Haneda Airport is closer to the city and is our preferred travel option, but you can also fly to Narita if the flights are cheaper.

You can stay at our Sharehouse in Tokyo for 2-3 nights and travel to Karuizawa by train or bus during the weekend. We will give you some useful hints for the internship in Karuizawa on Thursday or Friday at our office in Tokyo.

You book the flight to Tokyo on your own. Please make sure that you arrive on a Thursday between 8am and 9pm. We will then pick you up from the airport and take you to sharehouse by public transport.