It is also possible to book
ONLINE Swahili Lessons
with teachers out of Moshi/Kilimanjaro via Skype! Simply fill the
Inquiry/Booking Form
and mention "Online" in the comment box!
Whether in preparation for your internship or volunteering in East Africa, while doing another activity or just as a language travel, we are arranging Swahili language lessons of all levels in Moshi/Kilimanjaro (Tanzania) and in Stone Town (Zanzibar). These are one-on-one lessons with experienced language teachers. Small groups can book together and jointly take language lessons. In Zanzibar, there is additionally the possibility to take Swahili Lessons provided by a charitable foundation.
One-on-one Swahili Language Lessons in Moshi or Zanzibar
Swahili (also called Kiswahili) is the most widespread language in East Africa. About 90 million people in Tanzania, Kenya, Uganda, Congo, Burundi, Rwanda and Mozambique speak Swahili.
In terms of structure, Swahili clearly belongs to the family of Bantu languages. However, the vocabulary includes words of Arabic, Persian, Indian, English and, to a small extent, Portuguese origin. This blend reflects the evolution of Swahili at the East African coast, where foreign seafaring traders blended with local populations to create the unique Swahili culture and language.

We offer language courses for Swahili in Moshi/Tanzania and in Zanzibar. The lessons focus on the ability to communicate and oral expression.

You will have your own private lessons given by a trained and experienced language teacher and native speaker.
In Zanzibar, you also have the possibility to join Swahili lessons provided by young adults from a charitable school. They have been trained by the school to become Swahili language teachers and have also received a scholarship for a stay abroad in the United States by the Rotary Club of Zanzibar, which is why they are fluent in English. A part of their salary for teaching Swahili to foreign Swahili language students goes back to the school and is used for the vocational training of further students from Zanzibar. Through this form of Swahili language lessons, you don't only learn the language, but you will also have fun with young Zanzibari and at the same time you support the education and empowerment of young people from a poorer background.

With all language teachers, is also possible to take classes together as a small group.
All levels are possible from beginner to advanced.
You can determine the intensity of teaching. Part-time would be approximately 10 hours per week; intensive 20 hours per week. Since you also get homework, we recommend no higher intensity than 20 hours per week. Class times are flexible and can be adjusted with the teachers.
At both locations, we work with several teachers. In Moshi, lessons are taught at the attractive garden of the "Coffee Shop" or at the premises of the YMCA. In Zanzibar, the classes are held in a house in Stone Town or at the building of the charitable foundation.
Anyone can book Swahili lessons (you do not need to volunteer or do an internship).
"My teacher MAMA AMINA war not only a language teacher, but also a teacher of culture and history and I have learned to appreciate her very much. She is an open spirit with a lot of heart and education" , Barbara, Germany
"The swahili lessons at Zanzibar was great. Mama Amina is an amazing woman and teacher!", Eline, Norway
Info Box
Location: Moshi/Kilimanjaro, Tanzania or Stone Town, Zanzibar
Availability: All year
Minimum Hours: 20 Hours
Minimum Duration: 1 Week
Maximum Duration: 12 Months
Language Requirements: English
Accommodation:
Shared Accommodation, Host Family, Hotel
Convert
to USD, GBP, CAD, AUD and other currencies
Swahili Lessons (for those doing internships/volunteering and ONLINE lessons)
In Moshi (and online lessons):
per 20 Hours - 260 €
In Zanzibar:
per 20 Hours - 260 €

In case of lessons taught by professional language teachers, the price per person remains the same regardless of group size. In case of the lessons taught at the charitable foundation in Zanzibar, for small groups, the price per person from the second participant, is only 90 € per each 20 hours.
Price includes Info-PDF about Moshi or Zanzibar.

Swahili Lessons (for those who only want on-site language training)
per 20 Hours - 280 €
In Zanzibar:
per 20 Hours - 280 €
In case of lessons taught by professional language teachers, the price per person remains the same regardless of group size. In case of the lessons taught at the charitable foundation in Zanzibar, for small groups, the price per person from the second participant, is only 90 € per each 20 hours.
Price includes Info-PDF about Moshi or Zanzibar.
In addition, for participants who only book language lessons, a one-time service fee of 50 EUR applies. It includes a local coordinator who will bring you to the accommodation you have booked, who will accompany you to the language teacher for your first lesson and who will be reachable for any assistance you may need during your stay.
In Moshi:
Shared Accommodation Room:
1 Person: 10 USD/Day
2 Persons (in Double Room): 7 USD/Day per person
Hotel with breakfast:
1 Person: 400 USD/week
2 Persons (in Double Room): 240 USD/week per person

Host Family with full boarding:
Average Standard: 15 USD/Day per person
High Standard: 18 USD/Day per person
Simple Standard: 10 USD/Day per person
In Zanzibar:
Shared Accommodation Room:
1 Person: 10 USD/Day
2 Persons (in Double Room): 7 USD/Day per person

Hotel with breakfast:
1 Person: 560 USD/week
2 Persons (in Double Room): 350 USD/week per person

Host Family with full boarding:
Average Standard: 18 USD/Day per person
High Standard: 24 USD/Day per person
Simple Standard: 12 USD/Day per person
In Moshi from/to Kilimanjaro Airport: 35 EUR each way
In Zanzibar from/to Zanzibar Airport or seaport: 15 EUR each way
Other Projects That Might Interest You:
These projects are suggestions for alternatives that may interest you or those that could be chosen as COMBINATIONS. The combination of projects in different organizations is often possible and usually cheaper than two individual bookings. Please contact us to know more! Check out our other listings in the areas of "World Learner" and "Active Travel" at your travel destination to make your stay even more interesting.
Safaris, Kilimanjaro Climbs, Day Trips, Watersports
As "Budget Safari Tanzania" we are arranging cost-effective yet high-quality safaris, Kilimanjaro climbs, excursions, and watersports activities in Tanzania and Zanzibar. You will group with other World Unite! participants and further travellers.
As a World Unite! participant, you get a 15% discount on all offers of Budget Safari Tanzania. We will share a Discount Code with you that you can use with the online booking of your safari, Kilimanjaro climb, excursion or watersports activity.
Learning Swahili in Moshi!
It is always helpful to know Swahili while doing your project here. Swahili is a relatively easy language for participants and some start to follow it within the first few lessons. You can choose the intensity of the lesson. We would, however, recommend a maximum of ten hours per week. The lessons are conducted individually; in some cases, 2-3 participants with similar levels of knowledge may be given combined lessons. The number of participants does not affect the cost of the lessons.
The cost for Swahili lessons: 1 Student: 10 EUR

Please check "Language Training Required" in the registration form and specify your desired duration (minimum 20 hours).
Travel Health Insurance
We recommend the following travel insurance that is meant specifically for participants of internships, volunteering, language study, working holiday, and courses abroad. It is available for travelers of all nationalities and usable for all countries, except your home country. You can also add a journey liability insurance.
Just click on the link, fill in the form and you will get a confirmation email.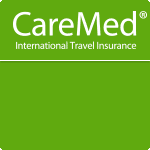 Getting To Moshi
You book your flight to Kilimanjaro International Airport (JRO). If the flights to Dar-es-Salaam (DAR) are much cheaper, you can also fly there and then book a separate connecting flight from DAR to JRO. From JRO airport, we pick you and take you to your accommodation in Moshi.
Getting To Zanzibar

Several airlines fly directly or with an intermediate stop at Zanzibar (ZNZ). Remember to book your flight and share with us your flight details. From Zanzibar airport, we will pick you up and bring you to your accommodation in Zanzibar.
If the flights to Dar-es-Salaam (DAR) are much cheaper, you can also fly there. From Dar-es-Salaam, you can travel to Zanzibar by a connecting flight or take the ferry. We can arrange a transfer for you from the airport to the ferry for 30 EUR/35 USD. The ferry ticket costs 35 USD and the ferry takes about 2 hours. We will take you in this case from the airport to the seaport. In Zanzibar, you will be picked up at the ferry terminal and taken to your accommodation. A connecting flight from DAR to ZNZ only takes 20 minutes and costs 50-80 USD.
If your placement is on Pemba Island, you can either take a daily flight from Zanzibar to Pemba, or you can take a ferry (Azam Marine), which however doesn't have daily departures. In Pemba you will be picked up from the airport or ferry port and brough to your accommodation.
Check out our video on Moshi!
In this video, tourism intern Iris and our team member Adelina show us around Moshi Town and the surrounding areas. Adelina and Themi, two of our coordinators, introduce themselves. We also meet the volunteers Pia, who collaborates with the Social Reality Tour, and Laura in their host family. Coffee Farmer Dennis talks about coffee and we see a few shots from a Maasai Village.
Moshi at Kilimanjaro
Moshi is a town in the north of Tanzania, at the foot of Kilimanjaro. Here, you are in the middle of Africa and deal with people like the Chagga and Maasai. The city has about 150,000 inhabitants; however, it appears - like many African cities - much smaller, owing to the fact that many unplanned settlements are spread over long distances outside the city. Furthermore, the majority of the population do not have the purchasing power that would make transactions comparable to for instance a European city of this size. Nevertheless, Moshi is a relatively well-developed city and all necessities may be found here - from ATMs to specialty stores, restaurants to small supermarkets.
Moshi is the starting point of all Kilimanjaro climbs and many safaris to the Northern National Parks of Tanzania start from here. Kilimanjaro International Airport is about 40 km from Moshi. Tourism and trade of coffee and bananas have contributed to the flourishing of the city.
The city lies at an altitude of 813 m and has a year-round climate that people from moderate climates consider to be very comfortable (compared to the humid heat that often prevails on the coast or on the islands).
HIV and AIDS are the biggest problem - it is estimated that up to 16 % of the population are HIV-positive. The resulting problems are the countless orphans and street children, neglected people of retirement age and sick people, about whom no one cares because of lack of money. The other problems are poverty-related - lack of access to education, health care, infrastructure, and destruction of environmental resources such as deforestation.
Things to do in Moshi
Moshi is conveniently situated for safaris in all the Northern National Parks of Tanzania; you can travel over a weekend (Tarangire, Arusha National Park, Lake Manyara) or a multi-day tour (incl. Serengeti, Ngorongoro Crater and Conservation Area, Lake Eyasi, Lake Victoria, Lake Natron). The Kilimanjaro rises directly in front of your door - for a climb you need physical fitness and 5-7 days' time.
As a day trip, you can visit the Marangu Waterfall and the village of Marangu with coffee plantations, the even higher Materuni waterfall, the Arusha National Park, a Maasai village, Lake Chala, swim in volcanic hot springs and hike on the slopes of Kilimanjaro. In Moshi, there are several cafes, restaurants, internet cafes, bars, discos, swimming pool and even an open- air cinema with karaoke.
Check out our video on Zanzibar Town!
This video shows a day in Zanzibar Town with the volunteers Sabrina and Uwe from Hamburg. They show their placements at the Cultural Arts Centre and Vikokotoni environmental group, their accommodation, visit their host family and explain various interesting aspects of their daily life in Zanzibar.
Zanzibar - Spice Island in the Indian Ocean
Zanzibar is a tropical island in the Indian Ocean. Zanzibar is about 2 hours away from the Tanzanian mainland by boat or 20 minutes by plane. When you research "Zanzibar", it usually means the main island of Unguja. Unguja was very rich in the past, because the island was a major trading port along the sea routes between Africa, Arabia, India, East Asia and Europe. This can be seen today in the mixing of cultures, the Arab- Islamic influence, but is relatively liberal in Zanzibar. Today, tourism is the main source of income of Zanzibar, besides the cultivation of spices and tropical fruits.
Stone Town, the historic core of Zanzibar Town is the only intact historic coastal trading town in East Africa. Within the fascinating labyrinth of narrow streets full of small shops, souvenir shops, restaurants, hotels and hectic smaller places, it feels like one is in a dream of the "Thousand and One Nights". Fantastically, there are also the heavenly white beaches and crystal clear waters with colorful coral reefs, which compete with the Caribbean or the Maldives in catering to wealthy tourists. Zanzibar Town, in addition to Stone Town have plenty of other neighborhoods like Kiembe Samaki, Mwanakwerekwe, Mbweni and others, in which many organizations have their offices and are active.
In addition, there are many villages along the beaches and in the interior of the island.
The biggest problem of the island is the overwhelming poverty of the population, whose only employment consists of cultivation and fishing for their own and thus, have no money, cannot afford education for their children, medical care, etc. A lack of education means that the following generations can hardly escape the vicious circle of poverty. Population growth, which is mainly due to immigration of people from mainland Tanzania, results in the exploitation of nature.
Things to do in Zanzibar
In Zanzibar, there is a wide range of excursions: day and half day trips include a visit to a spice plantation, the Jozani Forest National Park, the mangroves of Mungooni and Uzi, beach resorts such as Nungwi, Paje and Jambiani, a "Safari Blue", sailing through the Menai Bay Conservation Area, Prison Island, the Island Chumbe Coral Park and a city tour of Stone Town, where there are lots of interesting souvenir shops, bars, cafes, regular concerts and even a handful of "clubs" and events.
In your spare time, you can also take music and dance lessons, yoga classes and interesting workshops by the Cultural Arts Centres participants in Zanzibar.
Many participants also travel to the mainland of Tanzania to do a safari or to climb Mount Kilimanjaro. You use our accommodation Moshi, Kilimanjaro at affordable prices to stay as a base for activities in northern Tanzania.