Originally from South India, the 5000 year old martial art 'Kalaripayattu' is often seen as the origin of all martial arts, yet rarely taught outside Kerala. Many movements of Kalaripayattu go back on animal movements that people appropriated long ago to defend themselves against wild animals. We offer lessons by a Kalaripayattu master in Cochin, Kerala. You learn with local athletes, early in the mornings and in the afternoons, on the grounds of a temple.
Knowledge of other martial arts such as judo, karate or Kung-Fu is a plus, but not required.
As a holistic teaching, Kalaripayattu is also connected with the teachings of Ayurveda and Yoga , which you can learn at the same time in Cochin. Please contact us for a customised quote!
Kalaripayattu
Kalarippayat is a south-Indian martial art or "art of war", which is originally from Kerala and which is still actively being taught nowadays in South India. The martial art had a large impact on Ayurveda and yoga due to its understanding as a holistic teaching. Kalarippayat does not only target at body strengthening or training of fighting movements and defense methods, but is a doctrine for the whole body, the soul and the sensuous perception, so for the human being in its entirety.
Existing for over 5000 year, Kalarippayat is the origin of various other if not all Asian martial arts, such as judo or karate. Kalarippayat actually is meant for self-defense and is not an aggressive weapon-related technique intending battle on the first hand. In principal, Kalarippayat is practised without any weapons, but it is possible to use knives, sticks and other objects as simple extensions of the body. Kalarippayat is taught in a traditional "Kalari", which is partly a kind of school, temple and sports hall. Its construction is follows certain traditions: it needs to be aligned east-west and in every corner of the rectangular building, a Hindu God needs to be placed.
The Kalarippayat scholar needs to train and develop four basic qualities. These are "Manakarutha", the mental power which develops the desired inner tranquility, self-confidence and thus the goal of self-control and non-violence, "Maikaruth", which is speed, elegance and power as mental and physical qualities, "Ayudakarutha" which gives a fair knowledge of weapons and their use, and "Anakakruth" which targets at precision in defense and attack.
The martial art also includes elements of the Indian art of yoga, just with a completely different focus: The Kalarippayat scholar shall not focus on contemplation as it is taught in classic yoga, but use it to extend his sensuous perception to a maximum. Furthermore, Kalarippayat does not teach any static positions, but consists of extremely dynamic movements. Training of the sensual perception besides physical training is of utmost importance in the tradition of Kalarippayat due to the understanding that the maximum knowledge of the own body and total self-perception are the basics for every martial art. "Fighters" are trained to handle their own as well as other's aggressions and to absolutely control their emotions. This is due to the traditional understanding of the Kalarippayat as a training to gain complete non-violence and balance.
The actual historical origin of the fighting movements goes back to the imitation of animal movements, which people adopted for self-defense 5000 years ago. That is why many of the training movements in the Kalarippayat art refer to animal postures. Since it is regarded as an art of movement and owed to the concentration on body awareness and precision, Kalarippayat is also used for the training of dancers for instance at the Kathakali theatre. Kathakali is an Indian dance and theatre tradition, which aims at expressing dramaturgical themes and myths by dance, gestures, facial expressions and movements, supported by meaningful costumes and facial paintings, and which requires a disciplined and high body consciousness.
You learn Kalaripayattu at a local Kalari in Cochin with local athletes. Both men and women perform Kalaripayattu. A teacher gives you a mix of individual and group lessons in the morning and early in the afternoon. Knowledge of other Asian martial arts such as judo, karate or Kung-Fu is a plus, but not mandatory.
Kalaripayattu-Learning:
Private lessons (also for small groups) in Kalaripayattu for two hours daily, Monday to Friday.
Minimum Duration: 1 week
Language Requirements: English
Location: Cochin/Kerala, India
Accommodation: Guesthouse

Price: In Tab "Rate"
Rate
Convert
to USD, GBP, CAD, AUD and other currencies
Costs for the months April to October:
1 week
1 Person: 295 EUR (Single Room); 2 Persons: 240 EUR per person (Double Room; Single Occupancy: + 20 EUR)
Each extra week
1 Person: 165 EUR (Single Room); 2 Persons: 120 EUR per person (Double Room; Single Occupancy: + 20 EUR)
For all other months:
plus 20 €/Person/week
Surcharge for room with air conditioning: 60 € per week per room
The price includes:
Participation in Kalaripayattu early in the mornings (6-7 a.m.) and lessons in the late afternoon (approx 5-6 p.m.) with local athletes and champions who instruct you individually
Accommodation as booked in guest house in Fort Kochi without meals
Airport transfers from/to Cochin International (COK) for arrival/departure.
Please contact us if you are interested in accommodation of higher standards.
You can combine Kalaripayattu with lessons in Yoga, Kathakali, cooking and Ayurveda. Please contact us for a customised rate!
Accommodation
Accommodation in Cochin

Guest House in Cochin:
You will be accommodated at one of two Guest Houses of middle standard, which belong to the same family and which are located next to each other in a quiet residential area of Fort Cochin, two minutes to walk from the "Maritime Museum". Most rooms have a private bathroom. There is a cleaner once a week and WiFi internet. The rates vary slightly during the year, depending on the season. You can book breakfast for an additional around 80 Rs./day. At one of the Guest Houses there is also a small kitchenette that can be used from participants living in both Guest Houses.
Bed sheets are provided but you should bring your own towels.
Extras
Other Projects That Might Interest You:
These projects are suggestions for alternatives that may interest you or those that could be chosen as COMBINATIONS. The combination of projects in different organizations is often possible and usually cheaper than two individual bookings. Please contact us to know more! Check out our other listings in the areas of "World Learner" and "Active Travel" at your travel destination to make your stay even more interesting.
Malayalam-Learning:
Malayalam is the language of Kerala. Although there are many people with good knowledge of English (much more than Hindi), it is always helpful to have a basic knowledge of Malayalam. You can take lessons (5 times a week for 2 hours each) with a single teacher. Classes are held in Fort Cochin, on the terrace of your property. Just mark in the registration form, "Language Training Required", and let us know your desired number of hours.
The price for 10 hours of lessons: 50 EUR.
Travel Health Insurance
We recommend the following travel insurance that is meant specifically for participants of internships, volunteering, language study, working holiday, and courses abroad. It is available for travelers of all nationalities and usable for all countries, except your home country. You can also add a journey liability insurance.
Just click on the link, fill in the form and you will get a confirmation email.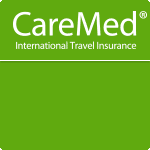 Cochin
Check out our video on Cochin!
In this video, you see our volunteers, Sophie and Claudia in Cochin and our coordinator, Antonio. Also featured are some activities that you can do in and around Cochin.
Kerala - the Land of the Coconut Palms:
In Malayalam, Kerala means "Land of the coconut palms". This tropical state in the south west of India is strong in traditions and culture. Ayurveda, the Kathakali, and Kalarippayat (probably the oldest martial art of the world), all come from Kerala. The society of Kerala however, has also been shaped by the trade and cultural exchange facilitated by sailing vessels on the Indian Ocean. As early as in the 4th century, traders brought Christianity and Islam to Kerala and therefore, these two religions have far more followers in Kerala than in other parts of India: around 55% of Kerala's population are Hindu, 25% Muslims and 20% Christians.
Kerala is very attractive and interesting for travelling, offering tropical beaches and islands, house boat tours on the "backwaters", impressive mountains (such as the tea plantation area of Munnar) and National Parks, as well as a rich cultural heritage.
Cochin - Historic Port Town
The coastal city of Cochin, with around 600,000 inhabitants, spreads over several islands and peninsulas which are all connected via bridges. Ferries can easily bring you to the other parts of the city. An important island is Fort Kochi, the historic old town, where you will be accommodated. In the past, Fort Kochi was an important Indian Ocean port. The Chinese in the 13th century, the Portuguese in the 15th century and the Dutch in the 17th century left their remains. The town of Fort Kochi with its old courtyards, walls, churches and palaces, has a compelling flair which attracts cultural and wellness tourists; therefore there are many restaurants, hotels and guest houses, handcrafts and esoteric shops, as well as events. At night, it is particularly safe in Fort Kochi, as the Indian police operates its own "tourism police station" with a quirky police uniform museum. The modern and big city part of Cochin is Ernakulam, which is situated on the mainland and has a railroad station, many offices and large shops. Vypin Island is popular for beaches.
Our Coordinator in Cochin
Our coordinator in Cochin is Antonio.
Recreational Activities in Cochin
As a tourist destination, Cochin offers many ways to spend your spare time. These include the famous boat trips with houseboats on the "backwaters", which is available as day trips or as a multi-day offers, in which case you sleep on the boat. A beautiful multi-day trip and a welcome climate change, is also a visit to the tea plantations in the mountains of Munnar. There are several beaches in the area of Cochin, where you can swim.
In Cochin itself, there are many places for Ayurvedic massages, demonstrations of the traditional theater "Kathakali", the martial arts "Kalaripayattu" and folk dances and music performances (as "World Learner", you can even learn these), as well as take yoga or cooking lessons. In Ernakulam, there are large shopping malls and many shops with great deals; Fort Cochin has many tourist shops and a large number of restaurants and cafes. In the late afternoons, locals, Indian tourists and foreign tourists gather on the beach promenade of Fort Cochin to see the sunset.
Getting There
Getting To Cochin
You book your flight to Cochin/Kochi (COK). There, you will be picked up and taken to your accommodation in Cochin.
FAQs
Frequently Asked Questions (FAQs)
No, you can arrive at any date and you can hence, plan your trip according to your availability and the prices of flights. We can pick you up from the Cochin airport even at night.
Yes, this is possible and we will give you our best rates. Just let us know when you arrive and leave and we will let you know the costs.
Of course, you can do this - most of our participants do so. However, when the travel destination is too far away, it may not be possible over a weekend; these, we would recommend you keep for before the projects begins or after the completion. You could even plan these out during holidays. Even with an internship visa, it is possible to travel around India.
The monsoon begins in early June in Kerala, Mumbai, in mid-June and the Himalayan region, early to mid-July and ends in September. The Thar Desert in Rajasthan (location Setrawa), barely gets rain during the monsoon and Jodhpur is rather dry.
During the monsoon, it usually rains heavily for several hours every day. As a result, there are often floods in the streets of the cities, because the drains cannot absorb the amounts of water. An internship or volunteering is possible during the monsoon, and the only nuisance will probably be wet clothes and shoes, which are often difficult to dry because of the high humidity. You might want to carry a few extra shoes and a change of clothes with you (or buy them locally). You can even buy an umbrella or a raincoat locally. An advantage to traveling during the monsoon, is that the fares are cheaper and accommodation during the off season is cheaper.
For decades, India has been a safe country for women and now the impression, given by the media, is that the number of rapes has skyrocketed and India is unsafe for women. More cases are coming into light now, as women previously would not speak about rape, but are now empowered to do so. Compared to the number of cases in relation to the huge population of India (almost twice as many as the whole of Europe), even if projections of unreported cases are included, there is much less rape than in many other countries. There are 2 cases that happen per 100,000 inhabitants in India (in comparison: Central Europe: 8.1 cases; 14.7 cases in Latin America; 28.6 cases per 100,000 population in the US).
Of course you have to be careful as a woman, as far as the style of dressing and dealing with local men are concerned. In schools, boys and girls are often strictly separated and many young men have no experience in dealing with women who are not their own mother or sisters; your behavior, based on dealing with Western men, might be misinterpreted as "easy" or "loose" behaviour.
The total number of participants that participate simultaneously with an organization depends on the size and activity of the organization and responsibilities of volunteers/interns. We try to avoid too many volunteers/interns in an organization at the same time. It may be that you are alone in your work site, but usually there are, throughout the year, other participants in Cochin, who you can meet in your spare time, if you desire so.
Our Info - PDF that you get as a participant, gives detailed information on health care. Also refer to
Recommended Vaccinations
In the tab "Accommodation", you see the housing options.
Yes, the accommodations in Cochin provide wifi at no additional cost.
Watch our video about Cochin (in the tab "Cochin"). In it, our coordinator, Antonio shows us a laundry service, where the clothes are washed by hand. For a pre-decided price per garment (fixed price for trousers, tops, towels, underwear, etc.), your clothes will be collected from your accommodation and neatly ironed and returned the next day.
Yes, you can cook at the shared accommodation.
Yes, India is a paradise for vegetarians. Almost all restaurants are clearly marked, whether they are vegetarian ("Veg") or not ("Non-Veg"), and there are separate menus. About 40% of Indians are vegetarians.
You should be able to understand and make yourself understood in English.