In this environmental project, you will support a tree nursery on the slopes of Kilimanjaro and reforestation activities. In addition, you will assist with workshops about the environmentally-friendly and sustainable use of the forests, which are provided to school children and the population of the surrounding villages.
Why is your support needed?
Tropical rainforest covers the slopes of Kilimanjaro up to a height of about 2800 meters (9200 ft). The endless, dense greenery over the hills, slopes and valleys, often draped with clouds of fog, is impressive – however if you have a closer look you can easily notice that the forests are intensively used and trees are widely cut. Natural resources, such as forests and trees, are an important source of income for local people in the Kilimanjaro region. The sale of timber, the production of charcoal, and the agricultural use of former forest land are often the livelihoods for many village families. The lack of knowledge about the consequences of deforestation as well as a lack of alternatives to income generation lead to the continued deforestation of large forest areas and thus the loss of natural resources and the region's unique biodiversity. Soil erosion and drought are serious direct local consequences. As a volunteer, you can get involved in reforestation activities and you can support environmental education activities, which provide the local population with skills about a sustainable use of the forests.
What does the project do?
Mzee Sikiefu, a retired local teacher, has been running a tree nursery near the village of Mweka at an altitude of around 1600 meters (5250 ft.) since 2011. He breeds native tree species and sells the seedlings to major reforestation activities, which he and his team also direct as expert supervisors. In addition, seedlings are distributed free of charge to the local population during the rainy seasons (March-June and October-December). The rainy seasons are particularly suitable for planting. In places with natural water resources exist, planting is however done year-round. Mr. Sikiefu's organization also carries out plantings on its own, free of charge, on many public sites, such as school grounds.
Additionally, the organization organizes workshops at primary and secondary schools, an for the population of the surrounding villages. The workshops are about environmental protection and sustainable and resource-saving ways of income-generation through agriculture. Every Saturday, local children come to the nursery, participating in workshops. They can also use the small library that Mzee Sikiefu has set up. The topics of the workshops for the villagers include resource-efficient cooking with energy-efficient stoves, fish farming (there is also a fish pond at the tree nursery), handicraft production for the tourism industry, and stingless beekeeping for honey production.
The project also has a collaboration with Mweka Wildlife College, which is the only Wildlife Ranger education center in Tanzania. The Tanzanian students of the Wildlife College also attend the workshops of Mr. Sikiefu. Each participant of our World Unite! program in Mweka will be given a tour of the Wildlife College and will be able to participate in select Wildlife College activities.
Your Impact:
As a volunteer, you actively contribute to the conservation of Mt. Kilimanjaro's unique ecosystem and you help the the local population with the development of environmentally-friendly and sustainable sources of income. At the same time, you can learn a lot, for instance about tree cultivation, and sustainable grassroot solutions to urgent environmental issues.
You are a nature enthusiast? Then this is your project of choice! Likewise, we particularly welcome individuals who have knowledge in the fields of ecology, agriculture or teaching and can contribute according to their field of expertise.
A typical week at your project:
Around Mweka Village, the activities are led by Mr. Sikiefu, a retired teacher who dedicates his passion to environmental protection. Mr. Sifiefu sets up a weekly plan for volunteers and interns, with a variety of different activities in which you join a group of other participants. Those who prefer specific areas of activity may also spend more time or even full time on just one or a few selected activities.
Which are your main tasks?
Working at the nursery (soil preparation, plant breeding, pruning, irrigation, etc.)
Planting trees
Assisting with workshops at schools / kindergartens / in the village
Asssiting with Environmental Education Programs
Support with fish farming / beekeeping / crafts
Info Box
Location: Mweka Village/Kilimanjaro, Tanzania
Availability: All year, Start date flexible
Minimum Duration: 1 Week

Maximum Duration: 12 Months
Language Requirements: English
Further Languages Of Advantage: Swahili
Accommodation:
Host Family in Mweka Village, Mother Nature Forest Camp Kilimanjaro

Supervision Possible: Yes
Qualification Of Supervisor: BA Community Development
Minimum Qualification Of Intern:
No formal qualification required
Further Contribution To Project: No

Volunteering Possible:

Yes

Required Qualification For Volunteer:

None

Further Contribution To Project:

No

Expectations:

Professional Conduct,

Do you have the "right" attitude?
On the grounds of the nursery we are currently building the Mother Nature Forest Camp Kilimanjaro. You will live in comfortable, fully furnished safari tents (6-share), all with their own bathrooms and showers and equipped with environmentally friendly technologies such as solar power and solar water heaters. Until opening on June 1, 2019, you can stay with host families in the village of Mweka. Even after completion of the Forest Camp, you can still choose the host family accommodation option. The accommodation costs are 14 EUR/night on full board.
We will soon publish full details and pictures of the Mother Nature Forest Camp Kilimanjaro.
I. World Unite! Service Package
Mobile/Cell Phone Users: If you don't see the rates for your desired duration of stay, hide other (shorter) durations of stay.
up to 31 Days

32-60 Days

61-90 Days

91-120 Days

5 Months or longer

1 Person


350 EUR
500 EUR
600 EUR
700 EUR
800 EUR

2-4 Persons
(Rate per Person)

300 EUR
400 EUR
500 EUR
600 EUR
650 EUR
Convert
rates to USD, GBP, CAD, AUD and other currencies
The World Unite! Service Package includes:
Individual Consultation and Preparation prior to your arrival
Access to the World Unite! Online Resource Centre which has Preparation Materials including Intercultural Preparation, compiled particularly for your destination (PDFs, Videos)
Preparation Session via Skype, together with further participants
Arrangement of your Residence Permit, Work Permit or similar permit and other official permits (if required), but not the official government fees for it/them (See costs below)
Pick-up and Transfers from/to Kilimanjaro International Airport (JRO) on arrival and departure to/from Mweka
Personal support staff at your location and at our international office
Orientation and Introduction to Mweka Village and the project work
Our own World Unite! full-time program instructor
24 Hours emergency support by local support team
50 USD Contribution to your project

Costs for

10 seedlings of indigenous trees

that we plant on the slopes of Kilimanjaro
Local SIM Card with 10.000 TSH air time

Issuance of Confirmations/Certificates for your university, scholarship, insurance, etc. and filling out/signing Internship Contracts for your university
15% Discount for Safaris, Kilimanjaro Climbs, Excursions and Watersports Activities offered by "Budget Safari Tanzania"
The Rates do NOT include:
Accommodation and Meals (see below)
Travel to/from Tanzania (you book it on your own; we can assist you)
Official fees for Visa, Residence Permit, Work Permit (see below)
Insurance (Travel Health Insurance, Liability Insurance, Travel Cancellation insurance; you book it on your own, we can assist you)
Personal Expenses
Vaccinations
Local Transport (Estimated amounts see below)
II. Accommodation Costs
World Unite! Forest Camp (6-share dorm tent) or Host Family of Simple Standard (single or twin room) on Full Board per person: 14 EUR/Night.
* Full board = Breakfast, lunch, dinner (not incl. industrially bottled beverages). On the arrival day, lunch and dinner are included. On the departure day, breakfast is included.
In case of 3-4 person: Same rate as in case of 2 Persons. 5 or more persons: Contact us for group rates.

Overview of other costs:
Official Permits: For placement duration of

up to 90 days

: Visa 250 USD (for most nationals; to buy on arrival at the airport in Tanzania); For placement of

91-180 days

: twice the costs as in case of up to 90 days + 50 usd extension fee
Small local expenses (e.g. Internet, local transport): around 30-50 USD/Month (Estimate)
Insurances around 30-50 USD/Month
How do I pay?
Once all your questions have been answered and you confirm that you want to participate, we will email you an invoice. You can pay it via bank transfer, credit card or via Paypal. You will pay a deposit of 200 EUR / 250 USD when the invoice is issued. One months prior to your arrival you will pay the remainder for your Service Package.
The payment modalities for rent and possible further costs (e.g. internship supervision fees, as stated in info box of the respective project description) depend on your host country and placement. We will inform you beforehand. In many cases these costs are paid on site, but for some countries and placements they need to be paid partially or fully in advance.
Other Projects That Might Interest You:
These projects are suggestions for alternatives that may interest you or those that could be chosen as COMBINATIONS. The combination of projects in different organizations is often possible and usually cheaper than two individual bookings. Please contact us to know more! Check out our other listings in the areas of "World Learner" and "Active Travel" at your travel destination to make your stay even more interesting.
Safaris, Kilimanjaro Climbs, Day Trips, Watersports
As "Budget Safari Tanzania" we are arranging cost-effective yet high-quality safaris, Kilimanjaro climbs, excursions, and watersports activities in Tanzania and Zanzibar. You will group with other World Unite! participants and further travellers.
As a World Unite! participant, you get a 15% discount on all offers of Budget Safari Tanzania. We will share a Discount Code with you that you can use with the online booking of your safari, Kilimanjaro climb, excursion or watersports activity.
Learning Swahili in Moshi!
It is always helpful to know Swahili while doing your project here. Swahili is a relatively easy language for participants and some start to follow it within the first few lessons. You can choose the intensity of the lesson. We would, however, recommend a maximum of ten hours per week. The lessons are conducted individually; in some cases, 2-3 participants with similar levels of knowledge may be given combined lessons. The number of participants does not affect the cost of the lessons.
The cost for Swahili lessons: 1 Student: 8 EUR

Please check "Language Training Required" in the registration form and specify your desired duration (minimum 20 hours).
Travel Health Insurance
We recommend the following travel insurance that is meant specifically for participants of internships, volunteering, language study, working holiday, and courses abroad. It is available for travelers of all nationalities and usable for all countries, except your home country. You can also add a journey liability insurance.
Just click on the link, fill in the form and you will get a confirmation email.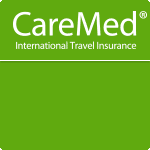 Check out our video on Moshi!
In this video, tourism intern Iris and our supervisor Adelina show us around Moshi Town and the surrounding areas. Adelina and Themi, our coordinators, introduce themselves (please note that Miriam and George are now also part of our team in Moshi!). We also meet the volunteers Pia, who collaborates with the Social Reality Tour, and Laura in their host family. Coffee Farmer Dennis talks about coffee and we see a few shots from a Maasai Village.
Moshi at Kilimanjaro
Moshi is a town in the north of Tanzania, at the foot of Kilimanjaro. Here, you are in the middle of Africa and deal with people like the Chagga and Maasai. The city has about 150,000 inhabitants; however, it appears - like many African cities - much smaller, owing to the fact that many unplanned settlements are spread over long distances outside the city. Furthermore, the majority of the population do not have the purchasing power that would make transactions comparable to for instance a European city of this size. Nevertheless, Moshi is a relatively well-developed city and all necessities may be found here - from ATMs to specialty stores, restaurants to a large grocery store by Kenyan "Nakumat" chain.
Moshi is the starting point of all Kilimanjaro climbs and many safaris to the Northern National Parks of Tanzania start from here. Kilimanjaro International Airport is about 40 km from Moshi. Tourism and trade of coffee and bananas have contributed to the flourishing of the city.
The city lies at an altitude of 813 m and has a year-round climate that people from moderate climates consider to be very comfortable (compared to wet – heat that often prevails on the coast or on the islands).
HIV and AIDS are the biggest problem - it is estimated that up to 16 % of the population are HIV-positive. The resulting problems are the countless orphans and street children, neglected people of retirement age and sick people, about whom no one cares because of lack of money. The other problems are poverty-related - lack of access to education, health care, infrastructure, and destruction of environmental resources such as deforestation.
Our coordinators in Moshi
Our coordinators in Moshi are Adelina and Themi from Tanzania, and Miriam, a nurse from Berlin.
Things to do in Moshi
Moshi is conveniently situated for safaris in all the Northern National Parks of Tanzania; you can travel over a weekend (Tarangire, Arusha National Park, Lake Manyara) or a multi-day tour (incl. Serengeti, Ngorongoro Crater and Conservation Area, Lake Eyasi, Lake Victoria, Lake Natron). The Kilimanjaro rises directly in front of your door - for a climb you need physical fitness and 5-7 days' time.
As a day trip, you can visit the Marangu Waterfall and the village of Marangu with coffee plantations, the even higher Materuni waterfall, the Arusha National Park, a Maasai village, Lake Chala, swim in volcanic hot springs and hike on the slopes of Kilimanjaro. In Moshi, there are several cafes, restaurants, internet cafes, bars, discos, swimming pool and even an open- air cinema with karaoke.
Getting To Moshi
You book your flight to Kilimanjaro International Airport (JRO). If the flights to Dar-es-Salaam (DAR) are much cheaper, you can also fly there and then book a separate connecting flight from DAR to JRO. From JRO airport, we pick you and take you to your accommodation in Moshi.