You can join rangers at a game reserve at Kariega River in South Africa, which is home to the "Big 5" (lion, leopard, rhinoceros, elephant, and Cape buffalo) and many other animals and plants. You will volunteer in the conservation of animals, plants and natural habitats, as well as join survey and research activities. The program also includes community activities in the neighbouring villages, whose population is involved in the environmental conservation programs. You will be accommodated at a comfortable lodge.
What is your placement organisation doing?
In the Sibuya Game Reserve in the South of South Africa, the Kariega River meanders through a varied landscape of steep, lush hills, savannah and grasslands and then opens through a plain of sandbanks into the Indian Ocean. The area is the habitat for the "Big 5" and many other African animal species and of particular scenic diversity and beauty. The rangers' conservation efforts are funded through safari tourism in the game reserve. As a volunteer you can support the rangers while learning a lot about the South African flora and fauna as well as conservation.
How can you get involved?
As a volunteer there is a weekly program for you from Monday to Friday, including various activities:

Bush Skills

Learn from the Rangers to orient yourself in the bush, to read footprints, to identify species of plants and animals and to make fire.
Monitoring of wildlife and plants
Through regular monitoring and surveying, animal and plant species and populations are identified. This includes the use of camera traps that take pictures of hard-to-observe animal species such as the Aardwolf, Spotted Genet, Caracal, Leopard and Aardvark. Information is collected about movement patterns of the animals in the protected area, about family and herd structures, eating habits and predator-to-prey ratios. You will help to count plant and animal species, set up camera traps and evaluate the photos. The collected data is used for management decisions about the protected area.
Rhino Watch
Unfortunately, there are professionally organized poachers in South Africa that are particularly hunting rhinos. Your mere presence during night drives and overnight stays in the protected area will help to combat poaching. Once a week, you will join the anti-poaching unit on their night patrols.
The Kariega River Estuary
The mouth of the Kariega River is an important coastal habitat. With the Rangers you will determine the population density of the species, the occurrence of endangered species, the salinity and the water temperatures. Together with school children from surrounding communities, you will clean the river and the estuary and remove plastic waste.
Renaturation
Parts of the reserve have previously been used as pasture and agricultural land. In order to restore the once untouched landscape to its original state, old fence lines must be removed, and degraded and overgrazed land must be renatured. This includes the control of invasive plants. Non-native plants have been introduced by farmers in the past and have become invasive, displacing indigenous species and thus endangering biodiversity. Such plants must be removed to increase biodiversity and reduce the risk of bushfires. The project also runs a tree nursery for indigenous plants that are planted, making use of permaculture principles.
Community projects and environmental education

With the rangers, you will regularly go to surrounding villages to promote awareness of environmental issues and to support various local projects, such as recycling projects, cleaning beaches and estuaries, and providing environmental education workshops for children.
A typical day in the project
There is a full program and tasks for you from Monday to Friday from 8am to about 5:30pm.
In the mornings, you will usually move around with the Rangers to count and observe animals, repair paths, and do renaturation work. In the afternoons, the scientific studies and the community projects usually take place. You will join the Rhino Watch once per week at night.
Simultaneously to all the volunteering activities, the Rangers will teach you important bush skills, inform you about the importance of action against poaching, and share their broad knowledge of the flora and fauna. There are however also relaxing moments including sundowners on the beach, braai (BBQ) and campfires, swimming at the beach, and excursions.
Please note that if the rangers find it necessary, the weekly schedule may be changed at short notice, such as when poachers are observed, due to certain weather conditions or other urgent issues.
You can spend the weekends at the lodge's 58-acre park-like grounds that feature a pond and several short hiking trails, a swimming pool, TV room, wifi, pool table, table tennis, squash court, and barbecue facilities. Or you can (at extra cost) join activities in the wider area including horseback riding, whale watching at the Algoa Bay, bungee jumping, skydiving, paragliding, river cruises and Indian Ocean ship tours.
Info Box
Location: Sibuya (Eastern Cape), South Africa
Start dates: Every Sunday throughout the year, except for during Dec 15 and Jan 12
Minimum duration: 1 week

Maximum duration: 4 weeks

Minimum age: 18 years
Language skills required: English
Accommodation: Single or twin rooms at Lodge of high standards with en-suite bathrooms; on full board

Internship possible: No

Qualification of supervisor: -
Minimum qualification intern: -
Further contribution to the project: -

Volunteering possible:

Yes

Expected qualification volunteers:

None, you will learn everything on-site

Further contribution to the projekt:

No

We expect:

Appropriate physical fitness, ok with "dirty" work in nature, professional work,

the "right" attitude
Comfortable Lodge of high standards
The accommodation is the highest standard of accommodation of any of our South African Wildlife Projects.
At the lodge, you will share a double room with another participant of our program, or you will stay in a single room (at extra charge).
3 meals as well as water, tea and coffee are provided.
The lodge has a 58-hectare garden area with a pond, short hiking trails, a pool, a TV room, wifi, a pool table, table tennis and squash court and a barbecue area.
Washing machines and tumble dryers are available.
1 Week: 890 EUR
2 Weeks: 1660 EUR
3 Weeks: 2430 EUR
4 Weeks: 3190 EUR
Single room supplement: 29 EUR per person per night
This includes:
Individual Consultation and Preparation prior to your arrival
Access to the World Unite! Online Resource Centre which has Preparation Materials including Intercultural Preparation, compiled particularly for your destination (PDFs, Videos)
Preparation Session via Skype; together with further participants
Pick-up and Transfers from/to Port Elizabeth (PLZ) (please see information how to get there in the slider "Getting There") on arrival and departure
24 Hours emergency support by local support team
Accommodation at high-standard lodge on full board (twin sharing)

Local SIM Card with 100 ZAR air time

Issuance of Confirmations/Certificates for your university, scholarship, insurance, etc. and filling out/signing Internship Contracts for your university
15% Discount for Safaris, Kilimanjaro Climbs, Excursions and Watersports Activities offered by "Budget Safari Tanzania"
The Rates do NOT include:
Travel to/from Port Elizabeth (you book it on your own; we can assist you)
Insurance (Travel Health Insurance, Liability Insurance, Travel Cancellation insurance; you book it on your own, we can assist you)
Personal Expenses
Vaccinations
Other Projects That Might Interest You:
These projects are suggestions for alternatives that may interest you or those that could be chosen as COMBINATIONS. The combination of projects in different organizations is often possible and usually cheaper than two individual bookings.
Safaris, Kilimanjaro Climbs, Day Trips, Watersports
As "Budget Safari Tanzania" we are arranging cost-effective yet high-quality safaris, Kilimanjaro climbs, excursions, and watersports activities in Tanzania and Zanzibar. You will group with other World Unite! participants and further travellers.
As a World Unite! participant, you get a 15% discount on all offers of Budget Safari Tanzania. We will share a Discount Code with you that you can use with the online booking of your safari, Kilimanjaro climb, excursion or watersports activity.
Travel Health Insurance
We recommend the following travel insurance that is meant specifically for participants of internships, volunteering, language study, working holiday, and courses abroad. It is available for travelers of all nationalities and usable for all countries, except your home country. You can also add a journey liability insurance.
Just click on the link, fill in the form and you will get a confirmation email.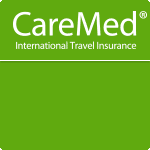 You arrive at Port Elizabeth airport (PLZ), where we pick you up and bring you to your accommodation in Sibuya. Your flight should arrive before 3pm in PLZ.
Regarding the return journey transfer: your return flight should not leaver earlier than 11:30 am.