You can do a tourism internship with a tour operator in New Delhi. The company is active and rapidly growing as inbound and outbound tour operator, offering hotel bookings, itineraries for groups and individual travelers, excursions, and is particularly strong in business MICE (Meetings, Incentives, Conventions and Events) for Indian firms worldwide. The company also runs the chain of Chrysalid Outdoor Learning Centres where outdoor team-building initiative programs are offered at currently 7 locations in India.
What is your internship company doing?
This very active and fast growing tour operator works in both inbound and outbound tours and offers conventional services of a tour operator such as hotel bookings, itineraries for groups and individual travelers (FITs), as well as excursions. The company is particularly strong in MICE (Meetings, Incentives, Conventions and Events), with corporate clients (Indian companies) and organize corporate travel and corporate events in India and around the world, including Asia and Europe.
The main office of the travel agency is located in New Delhi, where about 20 employees work.
In addition, the company operates the Chrysalid Outdoor Learning Centres. These are camps, which are mostly in the mountains. Team-building initiatives are carried out here, mainly for teams of Indian companies and organizations, but also for school and youth groups. There are team building activities such as rock climbing, rappelling, hiking, rafting, etc., and also activities within the camp, such as games and theory. There are now seven such camps across India, including 3 in the Himalayas, one in Uttranchal, one in Tamil Nadu and also a river camp in Rithan/Banjar.
How can you get involved?
Tourism Interns usually work in the office in New Delhi. Depending on their interests, they can work on different tasks, such as updating itineraries, developing marketing collateral (even in foreign languages) and in the organization of meetings, incentives, congresses and events in India; you also get to meet customers directly.
The company pays a stipend and takes on work-related travel expenses within India.
Info Box
Location: New Delhi
Availability: All year, Start date flexible
Minimum Duration: 1 Month

Maximum Duration: 12 Months
Language Requirements: English
Further Languages Of Advantage: Any foreign languages
Accommodation:
Apartment in New Delhi near the offices

Supervision Possible: Yes
Qualification Of Supervisor: Tourism Professionals
Minimum Qualification Of Intern:
Relevant studies
Further Contribution To Project: None

Stipend: Yes, around 7000 Rs/Month

Volunteering Possible:

No

Required Qualification For Volunteer:

-

Further Contribution To Project:

-

Expectations:

Professional Conduct,

Do you have the "right" attitude?
Accommodation is in an apartment walking distance from the office of the tour operator. The rent there is approximately Rs. 20,000 per month (about 260 EUR/ 325 USD). The tour operator pays an allowance of about Rs. 7000 per month (about 90 EUR/ 112 USD).
I. World Unite! Service Package
Mobile/Cell Phone Users: If you don't see the rates for your desired duration of stay, hide other (shorter) durations of stay.
up to 31 Days

32-60 Days

61-90 Days

91-120 Days

5 Months or longer


1 Person


450 EUR
600 EUR
700 EUR
750 EUR
850 EUR

2-4 Persons
(Rate per Person)

400 EUR
500 EUR
600 EUR
650 EUR
700 EUR
Convert
rates to USD, GBP, CAD, AUD and other currencies
The World Unite! Service Package includes:
Individual Consultation and Preparation prior to your arrival
Access to the World Unite! Online Resource Centre which has Preparation Materials including Intercultural Preparation, compiled particularly for your destination (PDFs, Videos)
Preparation Session via Skype, together with further participants
Arrangements of the Documents you need for your Visa Application and assistance with local registration (if required) but not the official government fees for the visa (See costs below)
Pick-up and Transfers from/to New Delhi International Airport (DEL) on arrival and departure
Personal support staff at your location and at our international office
Orientation and Introduction
Accompanying you to your placement on your first day
24 Hours emergency support by local support team
Local SIM Card with 600 Rs. airtime credit

Issuance of Confirmations/Certificates for your university, scholarship, insurance, etc. and filling out/signing Internship Contracts for your university
Costs for

10 seedlings of indigenous trees

that we plant on the slopes of Kilimanjaro
The Rates do NOT include:
Accommodation and Meals (see below)
Travel to/from India (you book it on your own; we can assist you)
Official fees for Visa (see below)
Insurance (Travel Health Insurance, Liability Insurance, Travel Cancellation insurance; you book it on your own, we can assist you)
Personal Expenses
Vaccinations
Local Transport (Estimated amounts see below)
Please note that for supervised/mentored internships, some organizations charge further contributions. You find this information in the "Info Box" below the respective internship description.
II. Accommodation Costs
Please see the accommodation costs for this placement in the tab "Accommodation".
Overview of other costs:
Visa around 60-130 EUR (75-160 USD) depending on activity and duration; to apply prior to your travel
Small local expenses (Internet, Local Transport): ca. 20-40 EUR (30-50 USD)/Month (Estimate)
Insurances around 20-40 EUR (30-50 USD)/Month
How do I pay?
Once all your questions have been answered and you confirm that you want to participate, we will email you an invoice. You can pay it via bank transfer, credit card or via Paypal. You will pay a deposit of 200 EUR / 250 USD when the invoice is issued. One months prior to your arrival you will pay the remainder for your Service Package.
The payment modalities for rent and possible further costs (e.g. internship supervision fees, as stated in info box of the respective project description) depend on your host country and placement. We will inform you beforehand. In many cases these costs are paid on site, but for some countries and placements they need to be paid partially or fully in advance.
Other Projects That Might Interest You:
These projects are suggestions for alternatives that may interest you or those that could be chosen as COMBINATIONS. The combination of projects in different organizations is often possible and usually cheaper than two individual bookings. Please contact us to know more! Check out our other listings in the areas of "World Learner" and "Active Travel" at your travel destination to make your stay even more interesting.
Travel Health Insurance
We recommend the following travel insurance that is meant specifically for participants of internships, volunteering, language study, working holiday, and courses abroad. It is available for travelers of all nationalities and usable for all countries, except your home country. You can also add a journey liability insurance.
Just click on the link, fill in the form and you will get a confirmation email.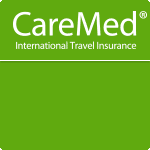 Getting to Gurgaon/New Delhi
You book your flight to New Delhi (DEL). There you will be picked up and taken to your accommodation in New Delhi and Gurgaon.