A placement in the countryside of Zanzibar is a totally different experience from a placement in town. You will be integrated into a village community and will get to know "African" rural life. We offer the opportunity for an internship or volunteer work in kindergartens, schools and educational institutions in rural areas of Zanzibar.
KINS International Kindergarten and Primary School in Kiwengwa
At KINS International Kindergarten & Primary School in Kiwengwa we can arrange internships for students of education, and volunteer assignments for teachers. Volunteering is also possible for individuals who don't have formal qualification as a teacher, but who are motivated, creative and proactive enough to support the school's lessons and extracurricular activities.

Kiwengwa Kindergarten & Primary School (KINS) is a small private, non-profit school in Kiwengwa at the East Coast of Zanzibar, around 1.5 hours to drive from Zanzibar Town. The school is located directly at the beach, just a few steps away from the Indian Ocean.
The school aims at offering a level of education of international standard. They incorporate the US and British syllabus and at the same time include alternative teaching methods to support the practical applicability of the knowledge that is taught and to stimulate the student's creativity and initiative. For instance, "themed weeks" such as "The Ocean" are implemented in which references to "The Ocean" are established throughout thel subjects taught such as maths, geography, biology, reading and English. The language of teaching is English.

Children from 2-5 years attend the KINS Kindergarten, which has one group for children from 2-3 ("nursery") and one group for children from 4-5 ("pre-school"). Children from 6-8 years of age attend Primary I and children from 8-12 attend Primary II. The different age groups are not permanently separated from each other, but sometimes they are taught together to stimulare the exchange of children of various ages.
The school is being attended by local children from the village of Kiwengwa, but also by expatriate children (particularly Italians, Germans, Americans and Brits) who live in the north of Zanzibar. It is the aim to support the individual needs and cultural variety of the students into the teaching. Also the teachers are international, there are three Zanzibari assistant teachers that are trained at the school, a teacher from South Africa, an Italian teacher and a Canadian-British teacher. Some parents of students are also teaching as volunteers for some hours.
Subjects taught include English, Maths, Geography, Biology/Natural Science, Reading and Sports.
Volunteers/Interns support the KINS teachers during classes, but can also teach on their own if they are able to do so and if they stay for long enough.
The daily hours are from 8am to 1pm. It is planned to extend the hours to around 3pm, offering an "After School Club", which should feature outdoor games, arts projects, sports activities, dance etc.
Volunteers and interns should be proactive, create and motivated. They don't necessarily have to be qualified teachers or students of education. Volunteers with skills in music, dance, sports, acrobatics, arts etc. can also carry out workshops for the students. Those who want to support the further development of the school can also volunteer, e.g. architectural planning and design (it is planned to build a new school building), Social Media Marketing, Design of School Uniforms etc.
The school is closed for vacation from May to middle of June and for one week during Christmas.
Community Primary School in Muungoni
Muungoni is a typical small Zanzibar village where there are no tourist hotels. It is located in the south of the island at the road connecting Zanzibar Town with the south-east coast (Paje, Jambiani, Michamvi) and south-west coast (Kizimkazi) and is therefore, very well connected by public transport. One reaches town in 40 minutes and Paje in 25 minutes. The largest mangrove areas of Zanzibar, which are part of the Jozani Forest Chwaka Bay National Park, are located between Muungoni and the island of Uzi.
As there was no public school in the village of Muungoni, children from Muungoni had to attend the school of the neighbouring village, Kitongani. For this reason, a local initiative of citizens from Muungoni founded a community-run primary school. The teachers of this school are all villagers who were trained by Mr. Mohammed, a professional teacher. Mr. Mohammed is also fundamentally financing the school, using funds raised through his eco tourism project "ZALA Park" (50% of the profits made at ZALA Park go to community projects at the village, with the biggest part going to the primary school). Unfortunately the revenue is little and is seasonally fluctuating, so that the salary of the teachers is only around 20-40 USD/month. The school is lacking the most basic supplies.
There are now two school buildings at two locations in the village. One is for children aged 4-6 (the teaching hours are from 8am to 1pm) and the other one is for children from 7-10 (teaching hours from 8am to 4pm).
A placement at the community primary school of Muungoni can be combined with a placement at ZALA Park.
To get a better idea of an insert in a rural kindergarten in Zanzibar, you can also read the reports in "More Info".
Pack for a Purpose
You can also support this project through Pack for a Purpose that we are proud members of. Pack for a Purpose is an initiative that allows travelers like you to make a lasting impact in the community at your travel destination. If you save just a few kilos of space in your suitcase and bring supplies for area schools or medical clinics in need, you'll make a priceless impact in the lives of our local children and families. Please
click here
to see what supplies are needed for our project/projects.
Info Box
Location: Nungwi or Muungoni, Zanzibar
Availability: All year, Start date flexible
Minimum Duration: Muungoni: 1 Week; KINS: 1 month, shorter duration possible for workshops
Maximum Duration: 12 Months
Language Requirements: English
Further Languages Of Advantage: Swahili
Accommodation:
Jozani Forest Camp, Host Family in Mungooni; KINS: House at the beach

Supervision Possible: Yes
Qualification Of Supervisor: Teachers
Minimum Qualification Of Intern:
No formal qualifications required
Further Contribution To Project: None

Volunteering Possible:

Yes

Required Qualification For Volunteer:

None

Further Contribution To Project:

None

Expectations:

Professional Conduct,

Do you have the "right" attitude?
Video about the School of Muungoni
Read more:
Report by Patricia, at Umoja Centre
Its almost four weeks now since I've settled in the great Nungwi. Even if they say that Nungwi is a small village, it appears relatively large, because the paths are unknown and somehow all look the same. Nevertheless, after a short familiarisation time, we find our way very well. I work from Monday to Friday at a school, at which I give two English courses for adults and young people every day. In the morning and forenoon, I also supervise the first class school. Furthermore, I take physical education for the first and second classes and I will also direct the swimming course for the Umoja Education Centre from November. Both work with the children, as well as adults, is super informative and a great way to get in touch with locals.

After a while a lot of people recognize us and you will be less considered as a tourist and accepted more as fellow citizens. Slowly, I can also speak some sentences with the locals, which again increases the acceptance here. Overall, I can say that I got what I hoped for. It is a time, which can be tiring, very educational and also gratifying in certain moments.
Accommodation in Kiwengwa
In Kiwengwa you will be accommodated at a house near the beach.
I. World Unite! Service Package
Mobile/Cell Phone Users: If you don't see the rates for your desired duration of stay, hide other (shorter) durations of stay.
up to 31 Days

32-60 Days

61-90 Days

91-120 Days

5 Months or longer


1 Person


450 EUR
600 EUR
700 EUR
750 EUR
850 EUR

2-4 Persons
(Rate per Person)

400 EUR
500 EUR
600 EUR
650 EUR
700 EUR
Convert
rates to USD, GBP, CAD, AUD and other currencies
The World Unite! Service Package includes:
Individual Consultation and Preparation prior to your arrival
Access to the World Unite! Online Resource Centre which has Preparation Materials including Intercultural Preparation, compiled particularly for your destination (PDFs, Videos)
Preparation Session via Skype, together with further participants
Arrangement of your Residence Permit, Work Permit or similar permit and other official permits (if required), but not the official government fees for it/them (See costs below)
Pick-up and Transfers from/to Zanzibar International Airport (ZNZ) on arrival and departure to/from Nungwi/Muungoni
Muungoni: In case of accommodation at the Mother Nature Forest Camp: Use of a mountain bike
Personal support staff at your location and at our international office
Orientation and Introduction in Zanzibar
Accompanying you to your placement on your first day
24 Hours emergency support by local support team
50 USD Contribution to your project

Costs for

10 seedlings of indigenous trees

that we plant on the slopes of Kilimanjaro
Local SIM Card with 10.000 TSH air time

Issuance of Confirmations/Certificates for your university, scholarship, insurance, etc. and filling out/signing Internship Contracts for your university
15% Discount for Safaris, Kilimanjaro Climbs, Excursions and Watersports Activities offered by "Budget Safari Tanzania"
The Rates do NOT include:
Accommodation and Meals (see below)
Travel to/from Zanzibar (you book it on your own; we can assist you)
Official fees for Visa, Residence Permit, Work Permit (see below)
Insurance (Travel Health Insurance, Liability Insurance, Travel Cancellation insurance; you book it on your own, we can assist you)
Personal Expenses
Vaccinations
Local Transport (Estimated amounts see below)
Please note that for supervised/mentored internships, some organizations charge further contributions. You find this information in the "Info Box" below the respective internship description.
II. Accommodation Costs
In Muungoni: Host family on full board (single or double room, simple standard) or bed in a fully furnished 6-person tent in the Mother Nature Forest Camp: EUR 20/night

KINS: Single room USD 250/month in the volunteer house on the school premises. (Incomplete months are calculated exactly to the day), without meals (kitchen can be used)
* Full board = Breakfast, lunch, dinner (not incl. industrially bottled beverages). On the arrival day, lunch and dinner are included. On the departure day, breakfast is included.
In case of 3-4 person: Same rate as in case of 2 Persons. 5 or more persons: Contact us for group rates.

Overview of other costs:
If meals are not included: around 130-220 USD/Month for self-catering (eating out at affordable yet good restaurants and/or cooking by yourself; you are much more flexible in this way compared to if we would serve food at your accommodation)
Official Permits: For placement duration of

up to 90 days

: Visa 250 USD (for most nationals; to buy on arrival at the airport in Tanzania) + Work Permit 200 USD (we arrange through Zanzibar Labour Office); For placement of

91-180 days

: twice the costs as in case of up to 90 days
Small local expenses (e.g. Internet, local transport): around 30-50 USD/Month (Estimate)
Insurances around 30-50 USD/Month
How do I pay?
Once all your questions have been answered and you confirm that you want to participate, we will email you an invoice. You can pay it via bank transfer, credit card or via Paypal. You will pay a deposit of 200 EUR / 250 USD when the invoice is issued. One months prior to your arrival you will pay the remainder for your Service Package.
The payment modalities for rent and possible further costs (e.g. internship supervision fees, as stated in info box of the respective project description) depend on your host country and placement. We will inform you beforehand. In many cases these costs are paid on site, but for some countries and placements they need to be paid partially or fully in advance.
Other Projects That Might Interest You:
These projects are suggestions for alternatives that may interest you or those that could be chosen as COMBINATIONS. The combination of projects in different organizations is often possible and usually cheaper than two individual bookings. Please contact us to know more! Check out our other listings in the areas of "World Learner" and "Active Travel" at your travel destination to make your stay even more interesting.
Safaris, Kilimanjaro Climbs, Day Trips, Watersports
As "Budget Safari Tanzania" we are arranging cost-effective yet high-quality safaris, Kilimanjaro climbs, excursions, and watersports activities in Tanzania and Zanzibar. You will group with other World Unite! participants and further travellers.
As a World Unite! participant, you get a 15% discount on all offers of Budget Safari Tanzania. We will share a Discount Code with you that you can use with the online booking of your safari, Kilimanjaro climb, excursion or watersports activity.
Learning Swahili in Sansibar!
It is always helpful to know Swahili while doing your project here. Swahili is a relatively easy language to learn. With our one-to-one teacher, after a short time, most learners are able to do basic conversation. You can choose the intensity of the lesson. If you are volunteering or doing an internship, we recommend a maximum of ten hours per week.
The cost for Swahili lessons: 1 Student - 10 EUR
Groups of 2 or more people can join language lessons with an NGO at a rate which is a little cheaper per person!
Please check "Language Training Required" in the registration form, specifying the desired duration (minimum 20 hours).
Travel Health Insurance
We recommend the following travel insurance that is meant specifically for participants of internships, volunteering, language study, working holiday, and courses abroad. It is available for travelers of all nationalities and usable for all countries, except your home country. You can also add a liability and travel cancellation insurance.
Just click on the link, fill in the form and you will get an immediate booking confirmation.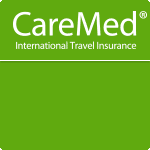 Nungwi
Nungwi is a village on the northern tip of Zanzibar and one of the places where the beach tourism began, about 20 years ago. The difference between low tide and high tide here, is the lowest of all Zanzibar, which makes the beaches of Nungwi and Kendwa especially popular with tourists. There are luxury hotel facilities and small, local backpacker accommodations and especially during the season, tourist "Nightlife" with several bars along the beach. There are also several diving and water sports centers. The turtle conservation station at the lighthouse is a popular tourist attraction. The snorkeling and sunset cruises on a dhow, the traditional sailing ships of the Indian Ocean, which are built in Nungwi on the beach, are also popular. Since especially during the season many tourists walk through the village, many residents of Nungwi try to benefit from it through small shops for tourists, selling products and offering their services for tours.
Muungoni
Muungoni is a village in the south of the island, where there is no tourism except for the few visitors to the "Zanzibar Land Animal Park" by teacher Mohammed; this is probably because this is away from white sandy beaches and large mangrove areas of the coast. Most residents of Muungoni are fishermen or farmers and little has changed in their lives over the past hundreds of years. Here, you can still get to know a part of original rural Zanzibar. By being accommodated in the village, you are in the middle of their living and will be warmly integrated in the village society. The mangrove areas are the largest of Zanzibar and part of the Jozani Forest Chwaka Bay National Park; they are of priceless ecological value.
The village lies on the road connecting the capital, Zanzibar Town, and the tourist beaches of the south-east coast (Paje, Jambiani, Michamvi) and the West Coast (Kizimkazi). Due to the excellent connection by the public transport system of Zanzibar, the area is 40 minutes by Daladala from the city and 25 minutes to Paje.
Please watch the video, "Faces of Muungoni", which was created by our volunteer, Iris from Hamburg:
Getting To Zanzibar

Several airlines fly directly or with an intermediate stop at Zanzibar (ZNZ). Remember to book your flight and share with us your flight details. From Zanzibar airport, we will pick you up and bring you to your accommodation in Zanzibar.
If the flights to Dar-es-Salaam (DAR) are much cheaper, you can also fly there. From Dar-es-Salaam, you can travel to Zanzibar by a connecting flight or take the ferry. We can arrange a transfer for you from the airport to the ferry for 30 EUR/35 USD. The ferry ticket costs 35 USD and the ferry takes about 2 hours. We will take you in this case from the airport to the seaport. In Zanzibar, you will be picked up at the ferry terminal and taken to your accommodation. A connecting flight from DAR to ZNZ only takes 20 minutes and costs 50-80 USD.
If your placement is on Pemba Island, you can either take a daily flight from Zanzibar to Pemba, or you can take a ferry (Azam Marine), which however doesn't have daily departures. In Pemba you will be picked up from the airport or ferry port and brough to your accommodation.
Frequently Asked Questions (FAQs)
No, you can arrive at any date and you can hence, plan your trip according to your availability and the prices of flights. We can pick you up from the airport even at night.
Yes, this is possible and we will give you our best rates. Just let us know when you arrive and leave and we will let you know the costs.
Zanzibar is a relatively small island, and you can use public transport during the weekends to travel throughout the island; such as to the beaches of the north and east. In Moshi and Zanzibar, we ourselves often offer day trips, such as to Kilimanjaro or the national parks, for which you can join other volunteers and interns when you travel there. We share these trips with you in our monthly subscriber list and you can book them. Participants often organize on-site travel together. In Moshi and Zanzibar, you can stay at the same low rates as our Zanzibar or Moshi participants in accommodations provided by us. If you plan to travel during your volunteering/internship period, you should seek permission in advance. We recommend that you plan your travel after your volunteering/internship. For this, you can also stay longer in your accommodation at affordable rates.
Approximately 80% of our participants are female and many of them, only about 20 years old. Not a single instance of a serious security breach has occurred. Our coordinator will advise you on how you should conduct yourself in order to avoid problems - your dressing style, valuables, and in dealing with local men. Our preparation materials elaborate on this matter. If you follow these basic rules that apply equally to many other places, the risk in Zanzibar is not great.
The total number of participants that participate simultaneously with an organization depends on the size and activity of the organization and responsibilities of volunteers/interns. We try to avoid too many volunteers/interns in an organization at the same time. It may be that you are alone in your work site, but usually there are, throughout the year, other participants in Zanzibar, who you can meet in your spare time, if you desire so. Zanzibar Town is a small town, where you walk around quite a bit. In addition, there are well-known places such as the Forodhani Gardens, where you actually meet other participants. If you are in a different place (Nungwi, Mungooni, etc.), the probability is higher that there are more participants from us. You can access these places relatively quickly by public transport from Zanzibar Town, if you want to meet other participants of your country over the weekend. We also have regular meetings with all participants and you will get a list of participants who are in the country, with their contact information. You need not be concerned that you are "alone" in Zanzibar, nor must you stay away from the locals because you spend all your time with other foreign participants.
Our Info-PDF that you get as a participant, gives detailed information on health care. Also refer to
Recommended Vaccinations
Please find details in the tab "Accommodation".
We give you choices (Most popular!, Comfort +, Adventurer) and you can tell us if you prefer a shared accommodation or homestay; we will then seek an accommodation for you. We organise accommodation, taking into consideration the distance from your work site. However, since Zanzibar is not a very big town, is relatively easy to reach locations in other parts of the city by public transport ("Daladala") or by bike.
With the host family, you can have your freedom, and do not need to join them during meal times or have any other obligations. If you will return late in the evening, you need to let them know in advance, so that they can unlock the doors for you (which are locked at night for security reasons). Bringing home casual acquaintances is taboo. They look to integrate our participants into their family life, but you can determine to what extent you want to be part of it.
In Tanzania, Internet is accessed via the mobile phone networks. With smartphones, you can use the Internet. For laptops, there are USB modem sticks for about 10 EUR. There are no flat rates; you use data packets, depending on your needs. You might consume 2 GB of data in a week, which costs about 4.50 EUR. In the centers of cities (Moshi Town, Dar-es-Salaam, Mwanza, Zanzibar Town, Karatu, etc.), the connection is good, the speed is satisfactory and sufficient for Skype phone calls. In the suburbs and in the country, there is connection, but usually almost impossible or very slow and unreliable. We will provide you information on the use of mobile Internet in Tanzania.
In general, laundry is washed by hand in Tanzania. You can ask your landlord or host family if they have someone who can wash your clothes. Usually, someone offers that to you for a small fee. Please ask your local supervisor, what the appropriate thing to do is.
Host families are familiar with participants who are vegetarians and prepare appropriate food. In some restaurants in Zanzibar Town, there are vegetarian options. In the market, there are a wide variety of vegetables and fruits. Special dietary needs (e.g. Vegan, allergies to certain foods) can be specified to the host families.
You should be able to make yourself understood in English. The national language of Tanzania is Swahili, but knowledge of English is widespread, especially among people who have a better education or work in tourism. In everyday life, there is usually no problem to be able to communicate in English; if you should come across someone who can not speak English, you can almost immediately find someone who offers to translate in English. If you are in a social project for a longer duration, you will have to deal with people who have little or no education. For this, it is useful to acquire at least a basic knowledge of Swahili before your arrival through any book (or audio CD). You can also take basic Swahili lessons while on site. We also have vocabulary lists with useful words that can help you.