In Cape Town, we arrange internships and volunteer placements in marketing, communications and PR with NGOs and start-ups that represent sustainable and ethical values. You will typically work as part of an international team from a stylish shared office in the city centre of Cape Town, where communications and marketing tasks are outsourced for several NGOs and start ups. The team includes media professionals who can be your internship supervisor. This allows you to be committed to a good cause and at the same time you can expand your knowledge in research, PR, marketing, communication and networking.
This placement is possible as a
Remote / Virtual internship
from home!
Tasks for Remote Interns:
Market research, business development, writing texts, social media and PR, online marketing, creation of marketing materials, fundraising. The remote internship is
450 EUR
for the first month and 100 EUR additionally for any additional month or part thereof. Just
submit the
inquiry/order form form
and mention "Remote Internship"!
How can you get involved?
As part of the communications, PR and marketing team in Cape Town, you support NGOs and small start ups that represent sustainable and ethical values, making a valuable contribution to a good cause, and at the sameyou grow your skills related to research, PR, marketing, communications and networking.
Your tasks can include market research, direct marketing, SEO, web management, blog writing and social media posts, website updates, and image and movie editing. In addition, you are also involved in everyday processes and tasks of your internship, e.g. telephone services, fundraising, or helping out with events.
There are regularly placement opportunities with the following organisations:
All Women Recycling
All Women Recycling is a company run by women that produces creative upcycled products made from plastic bottles. As an intern or volunteer, you will develop a marketing plan, bring life to the social media platforms, and take care of search engine optimization.
All Women Recycling is located in a suburb south of Cape Town, near the picturesque seaside town of Muizenberg. The company manufactures upcycled products that benefit the environment and create income and employment opportunities for women from disadvantaged backgrounds.
The company employs women who have been unemployed for more than two years. They gain skills and knowledge in the production of upcycling products (such as gift boxes, pencil cases and storage containers). They can also learn the basics of business administration and sales. All Women Recycling thus makes an important contribution to sustainably improving the income and living opportunities of disadvantaged women.
As an intern, you will be in the office of All Women Recycling from Monday to Friday from 9am to 5pm.
Yoga, Meditation and Environmental Education (Muizenberg)
The non-profit organization aims to create lasting change through yoga, meditation, environmental education, and leadership training in schools. Interns have a variety of options and can focus on one of the following areas:
SEO, Web Management and Social Media: Google Adwords, Google Analytics, Google Grants, WordPress Website Support, Social Media Optimization
Marketing and Communication: Content Creation for Social Media and Blogs, Writing Press Releases and Articles, Networking, Support with Google Analytics & Google Grants
Content Creation: Photo and video editing, creating short videos, photos and blog posts, uploading content (blog, YouTube, etc.), attending events for video documentation, archiving, developing creative communication strategies.
Urban Greening and Reforestation (Cape Town)
This social enterprise aims at connecting people more with their environment than what they currently are. The main activities include urban planting, greening and reforestation. Through workshops and festivals the idea is to increase environmental awareness. Participants can focus on marketing, creative writing, fundraising or social media / PR:
Marketing: Market research, research into new marketing channels, development and application of creative marketing strategies, direct marketing (networking), drafting of proposals, brochures and marketing materials for events, and support of the marketing database.
Creative Writing: Developing a creative content strategy, creating content for blogs, social media, brochures, websites, etc., researching in the current best-practice social media strategies, writing press releases, and maintaining the media.
Social Media and PR: Digital marketing, online community management, developing community strategies, looking after the online community, attending events and meetings, researching new communication strategies, fundraising, and networking.
Fundraising: Fundraising, feedback on fundraising events, newsletters, preparation of grant applications and proposals, updates on information on fundraising platforms, database maintenance, evaluation of data, and preparation of donation reports
Reviving Traditional Craftsmanship (Cape Town)
The non-profit organization is dedicated to reviving the traditional South African art of beadwork, and providing families with income through the sale of bead embroidered decorative objects sold all over the world. An artist designs templates for modern and attractive decoration objects, which are in demand worldwide in a number of trend shops, and in the online trade market, whereby relatively high revenues can be achieved. Women from impoverished families are trained to produce these objects according to specified techniques, and they can also contribute creatively in terms of color choices and other details. As an intern, you are part of a variety of tasks, and can gain valuable experience in the management of NGOs. Internships are possible in the following areas:
Administration, data entry and administration
Social Media, Communication and Marketing
Website and online shop updates
Helping at the store in Cape Town (shelving, sales accounting, recording of works of art, artist visits)
Photography and Conservation (Cape Town)
Through photo tours, this young social enterprise wants to stimulate positive social changes. It supports natural, environmental and public welfare projects in developing countries. The organization is looking for interns for the following areas:
Content Writing: Creative writing, creating online content (blogs, articles, newsletters etc.), developing content marketing, helping to create social media strategies, posts on social media (Facebook, Twitter, Instagram, LinkedIn), and support in Digital Marketing Campaigns.
Marketing: Content Marketing, Social Media, SEO, Strategy Development, Fundraising, Networking, Market Research, and Administration of Google Ad Grants
Sleeping Bags for the Homeless (Cape Town)
From discarded advertising banners, this initiative produces sleeping bags for homeless people in Cape Town. Through upcycling of material which is no longer needed, the material is turned into a useful element for supporting socially disadvantaged people. As an intern, you can work in the field of communication and research, and contribute your experience in the following areas:
Support and development of social media strategies, and support of social media channels (Facebook, Twitter, Instagram)
Writing social media posts as well as website updates
Sales and fundraising support
Qualitative research within the homeless population: preparation of research questions, creation of solutions to homelessness
Mobile Solar Cinema (Cape Town)
This project generates positive social effects through solar energy: Simple technical solutions are presented in short clips together with practical information and guidance to share with communities in workshops and screenings. It uses a mobile solar cinema. Interns support the company in the field of communication and fundraising. This includes:
Social Media: Writing posts and developing Social Media strategies
Marketing: Marketing Strategies and Digital Marketing
Newsletter: Creation of content and shipping
Fundraising activities
Preparation and coordination of cinema screenings
Interns and volunteers should already have first practical experiences, e.g. by being a student or apprentice of a related career, or through having relevant work experience. In case of this placement, the only accommodation option is at dorm rooms at a shared apartment of high standards in the city centre of Cape Town or Muizenberg at a monthly rent of 400 EUR. A part of your rent is used to finance the activities of the supported organizations.
Info Box
Location: Cape Town, South Africa
Availability: throughout the year, flexible starting date
Minimum duration: 8 weeks

Maximum duration: 26 weeks
Language skills required: English

Further language of advantage: French
Accommodation: Shared apartment

Internship possible: Yes

Qualification of supervisor: media professionals
Minimum qualification intern: see text
Further contribution to the project: No

Remuneration: No

Volunteering possible:

Yes

Expected qualification volunteers:

see text

Further contribution to the projekt:

No

We expect:

Professional work,

the "right" attitude
Accommodation in Cape Town
Guest House in Cape Town city centre
The guest house is located in the city centre of Cape Town, just a 5 minutes' walk to Long Street. You can choose between dorm room, double and single room. There is a shared kitchen and a lounge. The guest house also has WiFi.

House in Table View
The house has a total of 8 rooms (single, double and dorm rooms). The 8 rooms share 5 bathrooms. There is also a terrace, a garden with BBQ, a lounge and a kitchen for common use. Blouberg Beach, Bayside Mall and the Piazza Shopping Center are within walking distance. There is free WiFi.

Surfer Hostel in Muizenberg
The Surfer Hostel is located directly on the beach of Muizenberg, which is well known for its colourful beach houses. You can choose between a dorm bed (separated by sex) and single room, or, if two book together, there is also the double room option.
There are a communal lounge, outdoor terrace, and a barbecue place, all designed in surfer style. Furthermore, there is WiFi at the hostel at no extra charge. At extra cost, you can have breakfast served at the hostel, and other dishes at the hostel's restaurant.
Host families
We can arrange host family accommodation in the whole metropolitan area of Cape Town, for instance in the inner city, in the Tabe View Area, in Muizenberg, Wynberg and Nordhoek. We will select a family from which you can reach your placement most conveniently. All host families are of upper standards.
Single and double rooms: If you prefer more privacy you can opt for a single room at the accommodation listed above (subject to availability). Two participants who are booking together can also share a double room.
Host families: All host families in Cape Towns are of "Comfort+" category.
I. World Unite! Service Package
Mobile/Cell Phone Users: If you don't see the rates for your desired duration of stay, hide other (shorter) durations of stay.
up to 31 Days

32-60 Days

61-90 Days

91-120 Days

5 Months or longer


1 Person


690 EUR
750 EUR
800 EUR
850 EUR
900 EUR

2-4 Persons
(Rate per Person)

630 EUR
690 EUR
700 EUR
750 EUR
800 EUR
Convert
rates to USD, GBP, CAD, AUD and other currencies
The World Unite! Service Package includes:
Individual Consultation and Preparation prior to your arrival
Access to the World Unite! Online Resource Centre which has Preparation Materials including Intercultural Preparation, compiled particularly for your destination (PDFs, Videos)
Preparation Session via Skype; together with further participants
Pick-up and Transfers from/to Port Elizabeth (PLZ) Airport in case of placement in Port Elizabeth respectively Cape Town (CPT) in case of placement in Cape Town on arrival and departure
Personal support staff at your location and at our international office
Orientation and Introduction in Port Elizabeth / Cape Town
Accompanying you to your placement on your first day
24 Hours emergency support by local support team
Contribution to your project of at least 50 USD

Local SIM Card with 100 ZAR air time

Issuance of Confirmations/Certificates for your university, scholarship, insurance, etc. and filling out/signing Internship Contracts for your university
15% Discount for Safaris, Kilimanjaro Climbs, Excursions and Watersports Activities offered by "Budget Safari Tanzania"
Costs for

10 seedlings of indigenous trees

that we plant on the slopes of Kilimanjaro
The Rates do NOT include:
Accommodation and Meals (see below)
Travel to/from Port Elizabeth / Cape Town (you book it on your own; we can assist you)
Insurance (Travel Health Insurance, Liability Insurance, Travel Cancellation insurance; you book it on your own, we can assist you)
Personal Expenses
Vaccinations
Local Transport in Cape Town (Estimated amounts see below)
Please note that for supervised/mentored internships, some organizations charge further contributions. You find this information in the "Info Box" below the respective internship description.
II. Accommodation Costs
You can choose between the following options:
Preisangaben in EUR
Währung umrechnen
All durations of stay
(1-365 Days)

WG-Zimmer oder Hostel

Shared Volunteer House

on Full Board

in Port Elizabeth

1 Person
(single room)
230 EUR/week
Dorm room bed p.p.
170 EUR/week

Hostel without meals

in central Cape Town


1 Person


(single room)



40 EUR/night
2 Persons p.p.


(double/twin room)

28 EUR/night
Dorm room bed p.p.
20 EUR/night

Room at shared apartment

in central Cape Town


1 Person


(single room)



400 EUR/month
2 Persons p.p.


(double/twin room)

250 EUR/month

Surf Hostel without meals

in Muizenberg Beach

1 Person


(single room)



40 EUR/night
2 Persons p.p.


(double/twin room)

20 EUR/night
Dorm room bed p.p.
15 EUR/night

Lodge without meals

in Table View (northern Cape Town)

1 Person


(single room)



35 EUR/night
2 or 3 Persons p.p.
(double/twin/triple room)
25 EUR/night
Dorm room bed p.p.
100 EUR/week

Gastfamilie

Host family of upper standards
on full board in Cape Town

(incl. Muizenberg Beach & Table View)


1 Person


(single room)

25 EUR/night
2 Persons p.p.


(double/twin room)



25 EUR/night
*You pay incomplete months (exceeding the first month) proportionally per day
In case of 3-4 person: Same rate as in case of 2 Persons. 5 or more persons: Contact us for group rates.

Overview of other costs:
Small local expenses in Cape Town (e.g. Internet, local transport): around 30-50 USD/Month (Estimate)
Insurances around 30-50 USD/Month
If your flights are scheduled outside the time slot from 8 a.m. to 8 p.m., there will be an additional cost of 25 EUR per night transfer
How do I pay?
Once all your questions have been answered and you confirm that you want to participate, we will email you an invoice. You can pay it via bank transfer, credit card or via Paypal. You will pay a deposit of 200 EUR / 250 USD when the invoice is issued. One months prior to your arrival you will pay the remainder for your Service Package.
The payment modalities for rent and possible further costs (e.g. internship supervision fees, as stated in info box of the respective project description) depend on your host country and placement. We will inform you beforehand. In many cases these costs are paid on site, but for some countries and placements they need to be paid partially or fully in advance.
Other Projects That Might Interest You:
These projects are suggestions for alternatives that may interest you or those that could be chosen as COMBINATIONS. The combination of projects in different organizations is often possible and usually cheaper than two individual bookings.
Safaris, Kilimanjaro Climbs, Day Trips, Watersports
As "Budget Safari Tanzania" we are arranging cost-effective yet high-quality safaris, Kilimanjaro climbs, excursions, and watersports activities in Tanzania and Zanzibar. You will group with other World Unite! participants and further travellers.
As a World Unite! participant, you get a 15% discount on all offers of Budget Safari Tanzania. We will share a Discount Code with you that you can use with the online booking of your safari, Kilimanjaro climb, excursion or watersports activity.
Travel Health Insurance
We recommend the following travel insurance that is meant specifically for participants of internships, volunteering, language study, working holiday, and courses abroad. It is available for travelers of all nationalities and usable for all countries, except your home country. You can also add a journey liability insurance.
Just click on the link, fill in the form and you will get a confirmation email.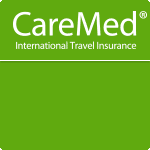 Cape Town
Cape Town is a bustling metropolis and is considered the urban and cultural center of South Africa. If you like urban lifestyle, you will not be missing out here.

Table Mountain dominates the city, on whose shallow top impressive clouds often form and then slide down into the unique flora and fauna of its slopes, vineyards and beaches. They are part of the Table Mountain National Park, which provides opportunities for numerous excursions and nature activities nearby the city.

The city centre, also called "City Bowl", bordered by mountains and the beach, is modern and has offices, shops, restaurants, bars, museums, galleries, tourist attractions and the harbor. There are also many colonial buildings, such as in Long Street, which is a landmark with many antique shops, hotels, restaurants and bars.
The neighborhoods south of the university are popular amongst students. You will find bars and party locations there that are cheaper than in the city centre, and aimed at young people.
Further south, passing upscale residential areas, you will reach the scenic peninsula with its quiet coastal villages. At Cape Point, at the southermost tip of the peninsula (about an hour's drive from the city center), the Indian and Atlantic oceans merge. On the way there, on Boulders Beach of Simon's Town, you will find a large colony of African Penguins.

The suburbs north of the city center are mainly residential areas of middle to upper middle standards. West of it, there is the Atlantic Seaboard coastline, known for its white sand beaches, coastal roads and trendy bars and restaurants that also attract many holidaymakers. Its ocean waters however are rather cold for swimming.

The majority of the 3.7 million inhabitants of Cape Town live in townships, which are located mainly in the eastern outskirts, north along False Bay. They were founded during the time of racial segregation to accommodate the non-white population. Even today, many families live there in poverty under bad living conditions.
Our local support team in Cape Town includes Dawn and Susanne.
Getting to South Africa
South Africa's two largest airports, Cape Town (CTP) and Johannesburg (JNB), are internationally well connected.
Port Elizabeth (PLZ) can usually be reached by flight with a transfer in Johannesburg or Cape Town. There are several low cost carriers in South Africa offering domestic flights that you might also book separately from your international flight to reach Port Elizabeth. In the case of our placements in Cape Town, your flights should be scheduled between 8 a.m. and 8 p.m.. If your flight arrives outside of this time frame (or departs on the return journey), we charge an extra 25 EUR per night transfer.
Some South African airlines such as mango connect certain South African cities with Zanzibar, however not throughout the year. They might be an option to look into when combining our two destinations Zanzibar and South Africa.