As a sports volunteer at the Walmer Township of Port Elizabeth you will teach sports at schools to children aged 6-18 years. Additionnally you will be a basketball coach for youth in the afternoons, and you will teach swimming to children on Fridays. The placement is also suitable as an internship for sports students.
Why is your support needed?
"Township" is the term used in South Africa to describe settlements which were founded for the non-white population during the time of Apartheid. Still today many residents of townships are socially disadvantaged and are living in poverty. The social problems in Walmer are the same as in other townships: a shortage ofeducational opportunities, a high unemployment rate and as a consequence poverty, child neglect and alcohol and drug abuse are everyday challenges to many people in the township. The Walmer Township has a population of around 70.000 people who are primarily belonging to the Xhosa ethnic group.
How can you get involved?
As a sports volunteer you will be part of a team of local youth and young adults who have been carrying out the sports program of a local NGO since 2008. They do not only instruct the sports lessons at the two schools of Walmer in the mornings and afternoons, but they are additionally offering basketball coaching and swimming lessons particularly to children and youth who are facing difficult life circumstances. The aim of the program is to promote a healthy lifestyle and to keep disadvantaged children and youth away from drugs and crime.
The sports program currently includes:
Sports lessons at schools
Physical education is a mandatory subject at all schools of South Africa. Unfortunately, many teachers don't have the skills or are not motivated enough to implement meaningful sports lessons. This is where you can come into play! With the local coaches of the NGO from Walmer you will teach sports for boys and girls aged 6 to 18 years at the schools. Sports lessons are offered Monday to Thursday at the 2 primary schools of Walmer. One unit is 1.5 hours. The morning unit usually starts with a warm up, followed by some singing and dancing, and then team sports such as football (soccer), cricket, rugby, hockey, netball, tennis and basketball. In the afternoon, training is "more serious" and has the aim to improve specific skills of the respective sports discipline. The most popular sports are football (soccer) and netball, but also regularly the children and youth play rugby, dodgeball, and do other sports.
Afternoon Basketball
On Tuesdays and Thursdays from 2:30pm the NGO is offering basketball training for youth aged 12-18 years on the sports ground of Walmer's only highschool. As basketball is not widely known in South Africa, the younger students first have to be approached to the game's rules and learn basic ball handling techniques. Anyway, as a coach you will primarily communicate the virtues of enjoyment of excercise, play and team spirit to the kids.
Swimming Lessons
Every Friday morning swimming lessons are provided to children aged 6-9. During the summer months this takes place at the outdoor swimming pool, and during thee winter
at the indoor pool.

Do you enjoy sports and you like to volunteer with children and youth?
Then this is your project! The support of volunteers is an important part of this sports program. You will contributeto the growth and success of this program.
The placement is also suitable as an internship for sports students.
Info Box
Location: Port Elizabeth, South Africa
Availability: throughout the year, flexible starting date
Minimum duration: 1 week

Maximum duration: 90 days
Language skills required: English
Accommodation: Dorm room or single room at shared volunteer house

Internship possible: Yes

Qualification of supervisor: Sports teachers
Minimum qualification intern: -
Further contribution to the project: -

Volunteering possible:

Yes

Expected qualification volunteers:

Being proactive and motivated

Further contribution to the projekt:

-

We expect:

Professional work,

the "right" attitude
Accommodation in Port Elizabeth
You will stay at a volunteer house shared with other volunteers. It is located in a safe upmarket residential area of Port Elizabeth, the popular beach area of Humewood, at just 5 minutes from the beach. Shops, beach cafés and restaurants are easily reachable. It is the perfect location to enjoy the beach after your work, or on weekends.
The house has 9 bedrooms, 2 kitches, 6 bathrooms, 2 washing machines, a large dining area and 2 sitting rooms. Great Extras: There is a garden pool to refresh and the house has ocean view! Wifi internet is free and you can access it with your smartphone, tablet or computer. Two cleaners are making sure the accommodation is clean and neat.
Bed sheets are provided, but you should bring your own towels, preferably of the kind that easily dries in hot and humid climates.
You share your room with other volunteers. Some larger rooms accommodate 4-6 persons, while some smaller rooms accommodate only 2-3 volunteers. The room plan is made by the local coordinator depending on availability.
The dorm rooms and bathrooms are separated by sex.
If you prefer a single room, this is possible at a small extra (subject to availability).
Your accommodation includes 3 meals per day, which are freshly prepared by a cook. During weekends, the residents prepare their own meals, for which ingredients are provided. Free coffee, tea and juice are always available. Please inform us if you prefer vegetarian meals or if you have any food allergies, and we will try to consider your wishes.
Single room: If you prefer more privacy, you can stay at a single room at the volunteer house (subject to availability)
I. World Unite! Service Package
Mobile/Cell Phone Users: If you don't see the rates for your desired duration of stay, hide other (shorter) durations of stay.
up to 31 Days

32-60 Days

61-90 Days

91-120 Days

5 Months or longer


1 Person


690 EUR
750 EUR
800 EUR
850 EUR
900 EUR

2-4 Persons
(Rate per Person)

630 EUR
690 EUR
700 EUR
750 EUR
800 EUR
Convert
rates to USD, GBP, CAD, AUD and other currencies
The World Unite! Service Package includes:
Individual Consultation and Preparation prior to your arrival
Access to the World Unite! Online Resource Centre which has Preparation Materials including Intercultural Preparation, compiled particularly for your destination (PDFs, Videos)
Preparation Session via Skype; together with further participants
Pick-up and Transfers from/to Port Elizabeth (PLZ) Airport in case of placement in Port Elizabeth respectively Cape Town (CPT) in case of placement in Cape Town on arrival and departure
Personal support staff at your location and at our international office
Orientation and Introduction in Port Elizabeth / Cape Town
Accompanying you to your placement on your first day
24 Hours emergency support by local support team
Contribution to your project of at least 50 USD

Local SIM Card with 100 ZAR air time

Issuance of Confirmations/Certificates for your university, scholarship, insurance, etc. and filling out/signing Internship Contracts for your university
15% Discount for Safaris, Kilimanjaro Climbs, Excursions and Watersports Activities offered by "Budget Safari Tanzania"
Costs for

10 seedlings of indigenous trees

that we plant on the slopes of Kilimanjaro
The Rates do NOT include:
Accommodation and Meals (see below)
Travel to/from Port Elizabeth / Cape Town (you book it on your own; we can assist you)
Insurance (Travel Health Insurance, Liability Insurance, Travel Cancellation insurance; you book it on your own, we can assist you)
Personal Expenses
Vaccinations
Local Transport in Cape Town (Estimated amounts see below)
Please note that for supervised/mentored internships, some organizations charge further contributions. You find this information in the "Info Box" below the respective internship description.
II. Accommodation Costs
You can choose between the following options:
Preisangaben in EUR
Währung umrechnen
All durations of stay
(1-365 Days)

WG-Zimmer oder Hostel

Shared Volunteer House

on Full Board

in Port Elizabeth

1 Person
(single room)
230 EUR/week
Dorm room bed p.p.
170 EUR/week

Hostel without meals

in central Cape Town


1 Person


(single room)



40 EUR/night
2 Persons p.p.


(double/twin room)

28 EUR/night
Dorm room bed p.p.
20 EUR/night

Room at shared apartment

in central Cape Town


1 Person


(single room)



400 EUR/month
2 Persons p.p.


(double/twin room)

250 EUR/month

Surf Hostel without meals

in Muizenberg Beach

1 Person


(single room)



40 EUR/night
2 Persons p.p.


(double/twin room)

20 EUR/night
Dorm room bed p.p.
15 EUR/night

Lodge without meals

in Table View (northern Cape Town)

1 Person


(single room)



35 EUR/night
2 or 3 Persons p.p.
(double/twin/triple room)
25 EUR/night
Dorm room bed p.p.
100 EUR/week

Gastfamilie

Host family of upper standards
on full board in Cape Town

(incl. Muizenberg Beach & Table View)


1 Person


(single room)

25 EUR/night
2 Persons p.p.


(double/twin room)



25 EUR/night
*You pay incomplete months (exceeding the first month) proportionally per day
In case of 3-4 person: Same rate as in case of 2 Persons. 5 or more persons: Contact us for group rates.

Overview of other costs:
Small local expenses in Cape Town (e.g. Internet, local transport): around 30-50 USD/Month (Estimate)
Insurances around 30-50 USD/Month
If your flights are scheduled outside the time slot from 8 a.m. to 8 p.m., there will be an additional cost of 25 EUR per night transfer
How do I pay?
Once all your questions have been answered and you confirm that you want to participate, we will email you an invoice. You can pay it via bank transfer, credit card or via Paypal. You will pay a deposit of 200 EUR / 250 USD when the invoice is issued. One months prior to your arrival you will pay the remainder for your Service Package.
The payment modalities for rent and possible further costs (e.g. internship supervision fees, as stated in info box of the respective project description) depend on your host country and placement. We will inform you beforehand. In many cases these costs are paid on site, but for some countries and placements they need to be paid partially or fully in advance.
Other Projects That Might Interest You:
These projects are suggestions for alternatives that may interest you or those that could be chosen as COMBINATIONS. The combination of projects in different organizations is often possible and usually cheaper than two individual bookings.
Safaris, Kilimanjaro Climbs, Day Trips, Watersports
As "Budget Safari Tanzania" we are arranging cost-effective yet high-quality safaris, Kilimanjaro climbs, excursions, and watersports activities in Tanzania and Zanzibar. You will group with other World Unite! participants and further travellers.
As a World Unite! participant, you get a 15% discount on all offers of Budget Safari Tanzania. We will share a Discount Code with you that you can use with the online booking of your safari, Kilimanjaro climb, excursion or watersports activity.
Travel Health Insurance
We recommend the following travel insurance that is meant specifically for participants of internships, volunteering, language study, working holiday, and courses abroad. It is available for travelers of all nationalities and usable for all countries, except your home country. You can also add a journey liability insurance.
Just click on the link, fill in the form and you will get a confirmation email.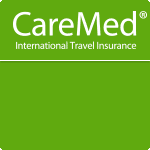 Port Elizabeth
Port Elizabeth is located on South Africa's southern Indian Ocean coast.
The city, which has around 240,000 inhabitants, and which the South Africans usually simply refer to as "PE", has the reputation of being the "friendliest city of South Africa". It stretches for 16 km along the coast of the Algoa Bay. The parts of the city you can find along the shore line with its attractive beaches, are tidy, clean, modern, chic, and have lots of open space.
Just next to this, you can however find the densely populated townships, of which only the Walmer Township is located within the official grounds of the city of Port Elizabeth and is therefore included in the city's official population count. Other major townships around Port Elizabeth are Motherwell, Zwide, Kwazakhele, KwaMagxaki and New Brighton, where many people live in very little space under poor conditions.
The Algoa Bay is of major ecological importance for many seabirds at the southernmost tip of the African continent. Approximately half of the entire global population of the endangered African penguin (African Penguin) live on the islands of the Algoa Bay.
Due to the tidiness of city, its high development level, our accommodation at the shared volunteer house of high standards, and the personal and comprehensive support provided by Samantha, we recommend a placement in Port Elizabeth particularly to younger and less travel-experienced participants.
During your leisure time, you can relax at our cozy volunteer house (with pool!) or take long walks on the beach, which is just a 5-minutes' walk from your accommodation. Port Elizabeth is the perfect destination for excursions to the numerous National Parks and nature reserves of the Eastern Cape such as the Kragga Kamma Game Park, Shamwari Game Reserve or the well-known Addo Elephant Park.
Getting to South Africa
South Africa's two largest airports, Cape Town (CTP) and Johannesburg (JNB), are internationally well connected.
Port Elizabeth (PLZ) can usually be reached by flight with a transfer in Johannesburg or Cape Town. There are several low cost carriers in South Africa offering domestic flights that you might also book separately from your international flight to reach Port Elizabeth. In the case of our placements in Cape Town, your flights should be scheduled between 8 a.m. and 8 p.m.. If your flight arrives outside of this time frame (or departs on the return journey), we charge an extra 25 EUR per night transfer.
Some South African airlines such as mango connect certain South African cities with Zanzibar, however not throughout the year. They might be an option to look into when combining our two destinations Zanzibar and South Africa.