In Cape Town you can take part in group courses at the English Language Centre of the University of Cape Town (UCT). The University of Cape Town is considered the best university on the African continent and offers you a cosmopolitan and modern learning environment on its campus in downtown Cape Town. There are general English courses as well as courses with a special focus. Also there are TEFL courses.

The UCT English Language Centre
The University of Cape Town's (UCT) English Language Centre is located on the university's Hiddingh campus in the center of Cape Town. The teachers have the highest qualifications in teaching English as a foreign language and several years of work experience. All levels, from beginner to advanced, are taught. The classrooms are equipped with the latest technologies.

The courses "General English", "Business English" and the preparation courses for exams can be started every Monday and you can enroll for any number of weeks (from one week). The weekly rates are lower, the more weeks you book.

For TEFL courses, there are fixed start dates and program durations.

As a language student, you can also join the more than 100 activity clubs and 40 sports clubs of the University of Cape Town.

There are the following courses:

General English
Intensity: 20 or 30 lessons per week
This course is ideal if you want to improve your English skills in general. If you book 20 lessons / week, you will learn vocabulary, grammar and pronunciation in the morning (9am to 1pm) together with the skills of speaking, listening, reading and writing. If you book 30 hours / week, there are two more lessons in the afternoon from 1:30pm to 4pm, where you can choose between different modules in which you want to improve your skills.
Business English (30 lessons per week)

Intensity: 30 lessons per week
This course is most suitable if you want to use English for your job or in a business environment. In the mornings (9am to 1pm) you will attend the same lessons as for the "General English Course" (see above). In the afternoon there will be classes from 1:30pm to 4pm o'clock with a focus on Business English. You will for instance practice how to contribute to meetings, do presentations, conduct negotiations, and write business emails and reports.
Preparation for IELTS, TOEFL, FCE, CAE
Intensity: 20 or 30 lessons per week
These are separate courses that prepare you for the ELTS, TOEFL or Cambridge exams (Cambridge First or Advanced), which are often required by non-native English speakers to study at English-speaking universities. Strategies and techniques are trained to successfully pass the exam. The intensity of the course is 20 units per week (9am to 1pm). You can also take part in the afternoon modules of the General English course, increasing the intensity to 30 lessons per week.

The course can be attended by students of intermediate and advanced level. The duration of how long you should take the course until you reach the level required for the exams depends on your English language level. We will be happy to advise.
TEFL Course
Duration: 4 weeks with fixes starting dates
"Teaching English as a Foreign Language" is a course that trains you to become an English teacher. Even if you are a native speaker or you have advance English language skills, many English schools abroad expect the TEFL qualification when they hire English teachers. Also if you want to become a course leader, course author or language school director, this course is highly recommended.

The course, which is accredited by the University of Cape Town, lasts four weeks and comprises a total of 60 hours of lessons and 60 hours of classroom observation and teaching practice.

The course includes topics such as lesson planning, teaching methods, prescriptive and productive skills, pronunciation and phonology, activities and resources, learning and communication support, classroom guidance, language awareness, teaching aids development and application, and error correction.

There are fixed start dates:
19 November - 14 December 2018
14 January - 8 February 2019
UCT English Language Centre Through the Eyes of Our Students
Further information:
One lesson takes 50 minutes
At the beginning of each course you will take a placement test, and you will join a course that matches your level.
The class size is usually 8-10 students, but a maximum of 12
Minimum age 18 years
No maximum age
Minimum duration 1 week
No limitation of the maximum duration via student visa
At the end of the course you will receive a UCT certificate
Participants of many nationalities can stay for 30 or 90 days in South Africa without a visa and join the courses. If you are of another nationality, and plan to be in South Africa for less than 90 days, you will need to apply for a Visitor's visa at the South African embassy in your country of residence.
Participants of any nationality who wish to be in South Africa for more than 90 days will need a Studen Visa, which is issued in your home country before travelling to South Africa. The University of Cape Town will issue you an invitation letter in case of a language course booking exceeding 90 days.
The language center is closed on South African public holidays and the lessons will not be rescheduled on other days
The prices shown are only for language lessons and teaching materials. Accommodation is not included in the price.
Teaching materials are included in the price
World Unite! is an official Recruitment Representative of the English Language Centre and will give you a qualified consultation
For the duration of your language course, you can stay at the university's halls of residence (subject to availability). The rate is 360 South African Rand per day (for stays of 1-11 weeks) and 320 Rand per day for stays of 12 or more weeks for a standard single room. Kitchen and common area are shared.

If no room is available, you can book the following accommodation options we offer in Cape Town:
Accommodation in Cape Town
Guest House in Cape Town city centre
The guest house is located in the city centre of Cape Town, just a 5 minutes' walk to Long Street. You can choose between dorm room, double and single room. There is a shared kitchen and a lounge. The guest house also has WiFi.

House in Table View
The house has a total of 8 rooms (single, double and dorm rooms). The 8 rooms share 5 bathrooms. There is also a terrace, a garden with BBQ, a lounge and a kitchen for common use. Blouberg Beach, Bayside Mall and the Piazza Shopping Center are within walking distance. There is free WiFi.

Surfer Hostel in Muizenberg
The Surfer Hostel is located directly on the beach of Muizenberg, which is well known for its colourful beach houses. You can choose between a dorm bed (separated by sex) and single room, or, if two book together, there is also the double room option.
There are a communal lounge, outdoor terrace, and a barbecue place, all designed in surfer style. Furthermore, there is WiFi at the hostel at no extra charge. At extra cost, you can have breakfast served at the hostel, and other dishes at the hostel's restaurant.
Host families
We can arrange host family accommodation in the whole metropolitan area of Cape Town, for instance in the inner city, in the Tabe View Area, in Muizenberg, Wynberg and Nordhoek. We will select a family from which you can reach your placement most conveniently. All host families are of upper standards.
Single and double rooms: If you prefer more privacy you can opt for a single room at the accommodation listed above (subject to availability). Two participants who are booking together can also share a double room.
Host families: All host families in Cape Towns are of "Comfort+" category.
Rates per week, depending on the duration of your booking
Mobile User: If you don't see all rates, hide some columns of below table.
| All Rates in EUR | | |
| --- | --- | --- |
| All courses except TEFL | 20 lessons/week | 30 lessons/week |
| 1-3 weeks | 320 | 380 |
| 4-7 weeks | 300 | 360 |
| 8-11 weeks | 290 | 340 |
| 12-23 weeks | 260 | 320 |
| 24 and more week | 240 | 300 |
Convert
to USD, GBP, AUD, NZD and other currencies
One-time enrollment fee: 50 EUR
Airport transfer (optional): 30 EUR one-way; 60 EUR round trip
TEFL Course (4 weeks): 800 EUR
Other Projects That Might Interest You:
These projects are suggestions for alternatives that may interest you or those that could be chosen as COMBINATIONS. The combination of projects in different organizations is often possible and usually cheaper than two individual bookings.
Safaris, Kilimanjaro Climbs, Day Trips, Watersports
As "Budget Safari Tanzania" we are arranging cost-effective yet high-quality safaris, Kilimanjaro climbs, excursions, and watersports activities in Tanzania and Zanzibar. You will group with other World Unite! participants and further travellers.
As a World Unite! participant, you get a 15% discount on all offers of Budget Safari Tanzania. We will share a Discount Code with you that you can use with the online booking of your safari, Kilimanjaro climb, excursion or watersports activity.
Travel Health Insurance
We recommend the following travel insurance that is meant specifically for participants of internships, volunteering, language study, working holiday, and courses abroad. It is available for travelers of all nationalities and usable for all countries, except your home country. You can also add a journey liability insurance.
Just click on the link, fill in the form and you will get a confirmation email.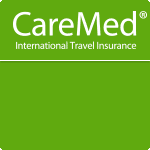 Cape Town
Cape Town is a bustling metropolis and is considered the urban and cultural center of South Africa. If you like urban lifestyle, you will not be missing out here.

Table Mountain dominates the city, on whose shallow top impressive clouds often form and then slide down into the unique flora and fauna of its slopes, vineyards and beaches. They are part of the Table Mountain National Park, which provides opportunities for numerous excursions and nature activities nearby the city.

The city centre, also called "City Bowl", bordered by mountains and the beach, is modern and has offices, shops, restaurants, bars, museums, galleries, tourist attractions and the harbor. There are also many colonial buildings, such as in Long Street, which is a landmark with many antique shops, hotels, restaurants and bars.
The neighborhoods south of the university are popular amongst students. You will find bars and party locations there that are cheaper than in the city centre, and aimed at young people.
Further south, passing upscale residential areas, you will reach the scenic peninsula with its quiet coastal villages. At Cape Point, at the southermost tip of the peninsula (about an hour's drive from the city center), the Indian and Atlantic oceans merge. On the way there, on Boulders Beach of Simon's Town, you will find a large colony of African Penguins.

The suburbs north of the city center are mainly residential areas of middle to upper middle standards. West of it, there is the Atlantic Seaboard coastline, known for its white sand beaches, coastal roads and trendy bars and restaurants that also attract many holidaymakers. Its ocean waters however are rather cold for swimming.

The majority of the 3.7 million inhabitants of Cape Town live in townships, which are located mainly in the eastern outskirts, north along False Bay. They were founded during the time of racial segregation to accommodate the non-white population. Even today, many families live there in poverty under bad living conditions.
Our local support team in Cape Town includes Dawn and Susanne.
Getting to South Africa
South Africa's two largest airports, Cape Town (CTP) and Johannesburg (JNB), are internationally well connected.
Port Elizabeth (PLZ) can usually be reached by flight with a transfer in Johannesburg or Cape Town. There are several low cost carriers in South Africa offering domestic flights that you might also book separately from your international flight to reach Port Elizabeth. In the case of our placements in Cape Town, your flights should be scheduled between 8 a.m. and 8 p.m.. If your flight arrives outside of this time frame (or departs on the return journey), we charge an extra 25 EUR per night transfer.
Some South African airlines such as mango connect certain South African cities with Zanzibar, however not throughout the year. They might be an option to look into when combining our two destinations Zanzibar and South Africa.