The language school in Tokyo is offering Japanese group language lessons from 2 week to 1 year, from beginner to Higher Advanced (JLPT 1) level. There is a morning and an afternoon shift, making it possible for you to work part-time if you are a Working Holiday or Student Visa holder.
Entry into Japan is possible for the course start on July 4th, 2022 (Intensive Course and Conversation Course) or June 6th, 2022 (Hiragana-Katakana course) for everyone who books at least 15 months of language lessons! You will then get a student visa and a work permit that allows you to work in Japan for a maximum of 28 hours per week. Registration deadline for these start dates is January 31, 2022. If you book language lessons for 15 months, you will get our Working Holiday Support in Japan at no additional cost!
Language Courses on-site in Tokyo
Our partnering language school in Tokyo is offering Japanese group language lessons with a duration of 2 weeks to 1 year. You are free to decide for how long you wish to join the language lessons.
4 levels, from Beginner to Higher Advanced (JLPT N1), are taught simultanously. There are courses of various focuses and 12-20 student at each course and level on average.
There are always 20 lessons per week from Monday to Friday and each lesson is 50 minutes.
There is a morning shift from 9:10am to 12:40pm (4 lessons x 50 minutes with a 10 minutes' break) and an afternoon shift from 1:30pm to 5pm. You can attend the classes as per your convenience, making it possible for you to work part-time (e.g. if you hold a Working Holiday Visa or a Student Visa with Work Permit).
Beginners can start at the major intake days:
29th of November, 2021 (Hiragana/Katakana)
11th of January, 2022 (Conversation Course)
7th of March, 2022 (New course: "Practical Course for Beginners")
4th of April, 2022 (Conversation Course)
6th of June, 2022 (New course: "Practical Course for Beginners")
4th of July, 2022 (Conversation Course)
5th of September, 2022 (New course: "Practical Course for Beginners")
3th of October, 2022 (Conversation Course)
28th of November, 2022 (New course: "Practical Course for Beginners")

If you already know some Japanese, you can join a course every Monday. To check the level of your language skills, there is a proficiency test that we can email to you prior to your booking. On the first day of your language lessons, there will be a further test checking your listening comprehension and speaking skills.
The courses offered are:
Conversation Course

The focus of this course is on speaking, listening comprehension and correct use of grammar. To a smaller degree, reading and writing Hiragana/Katakana is taught (1 lesson per day).
Hiragana/Katakana Course (2021); "Practical Course for Beginners" (from 2022)

This course takes 4 weeks and is a preparation course for the Intensive Course. The focus is on reading and writing Hiragana and Katakana, but it also includes basic grammar, speaking and listening comprehension. After completion of the Hiragana/Katakana Course you can continue with the Intensive Course (or also with the Conversation Course if you prefer).
In 2022, this course will be replaced by the new "Practical Course for Beginners". It is targeting students who decide to live in Japan for a while, e.g. for a Working Holiday. It focuses on conversation practice in practical real-life situations when in Japan and includes reading (not writing) Hiragana and Katakana. This 4-weeks course can then be followed up by joining the "Conversation Course" or "Intensive Course".
Intensive Course
Joining the Intensive Course is only possible for students who already have basic skills of the Japanese language (You have to know the contents of the 4 weeks Hiragana/Katakana Course). You should be familiar with Hiragana/Katakana and you need to prove this by filling the proficiency test that we email to you prior to your booking.
Besides talking, listening comprehension and grammar, Kanji is taught twice per week for 1.5 hours.
The highest level of the Intensive Course is preparing students for the Japanese Language Proficiency Test (JLPT) and for the Examination for Japanese University Admission for International Students (EJU).
Visa
Many nationalities can stay for 90 days (e.g. Australia, Belgium, Canada, Denmark, Finland, France, Iceland, Ireland, Italy, Luxembourg, Mexico, Netherlands, New Zealand, Norway, Korea, Singapore, Spain, Sweden, Taiwan, Turkey, United States and some others) or even for 180 days (Austria, Liechtenstein, Ireland, Switzerland, UK, Germany) on a Temporary Visitor Status (which is the stamp you get for free at the airport on arrival in Japan) to join the language classes. With the Temporary Visitor Status it is NOT allowed to have an income in Japan though.
If you have a
Working Holiday Visa
you can stay for 12 months (available for citizens of UK, Ireland, Australia, New Zealand, Canada, France, Denmark, Norway, Iceland, Slovakia, Czech Republic, Hungary, Spain, Portugal, Argentina, Chile, Poland, Korea, Taiwan, Hong Kong, Germany and Austria who are 18-30 years old by the time of application), while being allowed to legally work in Japan and have an income. Please see details about this
here
. Many Working Holiday participants start their stay in Japan joining a language course while doing part-time work.
An alternative option (if there is no Working Holiday Visa for your nationality or age) is the
Student Visa
. The language school is accredited to apply for Student Visas. The application for the student visa includes a lot of paperwork and takes around 4 months; there are fixed deadlines for submitting the application. We will do this application for you, charging a service fee. With the student visa, you can stay in Japan for as long as you book the language lessons, plus 2 weeks. When applying for the Student Visa, we can also apply for a Work Permit for you, which allows you to work for up to 28 hours per week in Japan, doing any job and receiving regular remuneration. In this case you can book and enjoy the services of our
Working Holiday Package
.
It is possible to enter Japan on a Temporary Visitor Status and join the language lessons (without working) and then to change the visa status from Temporary Visitor to Student Visa (we will assist you with this). It is however not possible to change from Temporary Visitor to Working Holiday Visa while being in Japan.
Additional activities and offers
The language school is regularly (at extra charge) organizing excursions, visits and cultural activities such as tea ceremony, cooking lessons and calligraphy. They also arrange social events such as BBQs, game nights and bowling, inviting Japanes college and university students and professionals. This is a chance for you to get to know Japanese people and to apply your Japanese language skills. There is free Wifi at the language school.
Info Box
Location: Tokyo
Availability: Fixed dates for intake of beginners (see above); start possible every Monday for participants with previous Japanese language skills
Minimum duration: 2 weeks
Maximum duration: 12 Months
Required language skills: English
Accommodation:
Share House, Gastfamilie
Accommodation in Tokyo

Share Houses in Tokyo:
World Unite! Share House Shiohama
We are operating our own share house in Tokyo (close to Kiba Station), only for our own World Unite! participants. It has 9 dorm rooms of different sizes, each for 4-8 persons and 5 twin rooms on three floors. There are two communal areas with fully equipped kitchens, 6 showers, 4 toilets and 2 bathrooms. There is Wifi Internet on all floors without additional cost. All rooms are equipped with modern ACs for cooling and heating. Furthermore, habitants can make use of a coin-operated washing machine, a laundry dryer, a free luggage storage room, and a 200 sqm rooftop terrace with sunbeds, tables and a fantastic view on Tokyo Skytree, the world's second highest building.
The building is located in a quiet residential area, just next to a small public park. In direct vicinity there are numerous convenience stores, a supermarket, restaurants and vending machines. Within a 10 minutes' walk you can reach a large shopping mall with supermarket, many shops and multiplex cinemas, and also the large Kiba Park. All internship placements, many jobs in central Tokyo, and the language schools we cooperate with are easily reachable by subway (Tozai Line and JR Keiyō Line). The Community Centres of Koto-Ku and Toyosu can also be reached by foot, just as Tokyo Bay with its entertainment facilities and excursion boats departing from Toyosu's "Lala Port".
Share House Kita Toda
The rooms at the Share House are for single, double/twin and quadrupel (4-share) occupancy. Each 4-share room has free wifi and LAN-cabled internet. The single and double/twin rooms have LAN-cabled internet. All rooms have a fridge and a small balcony. The house has a total of 66 rooms. The spacious common area has a TV, free wifi at the common area and books. There are toilets on each floor separated for males and females. The ground floors has showers and a large shared kitchen. There are various coin operated washing machines and tumble dryers. Around half of the share house's residents are Japanese and half are foreign, hence it is possible to get in touch with Japanese people and practise one's language skills. Kita Toda Station is only a 2 minutes' walk. Even though Kitatoda is located in Saitama Province, it is very well connected and using the JR Line you are quickly at Tokyo's most popular areas: Within 26 minutes you reach Shinjuku and within 35 minutes Shibuya.
Host families
Staying with a Japanese host family gives you the possibility to fully immerse into Japanese everyday culture.
The families usually live in the outskirts of Tokyo and in the neighbouring prefactures of Saitama, Chiba and Kanagawa, as in very central locations of Tokyo there are few apartments that are big enough to accommodate foreign language students besides the actual family. The commuting time by train from the host family to the internship placement, your job, or language school does usually not exceed one hour. A commuter ticket is around 15,000 to 20,000 Yen per month.
The host families will serve 2 meals per day (breakfast and dinner) on weekdays and 3 meals per day (breakfast, lunch and dinner) on weekends. You will either sleep in a Western bed or on a Japanese futon. There is usually someone at the host family who can speak basic English. The families are usually familiar with foreign guests.
The host family accommodation costs are 3500 Yen per night. Additionally, a one-time fee for the arrangement of the host family of 10,000 JPY is charged, independent of the duration of stay.
For participants who are joing the language lessons on a Temporary Visitor Status or Working Holiday Visa:
* Tuition fee: 16,000 Yen per week (20 lessons)
* Inscription fee (one-time) 20,000 Yen
* Teaching materials 10,000 Yen per semester (there are 4 semesters in a year)
For participants for whom a Student Visa needs to be applied:
* Course fee:
Intensive Course 5 quarters = 50 weeks (15 months): 800,000 JPY
Each additional quarter (10 weeks) = JPY 160,000
There is a break of 4 weeks between the terms
It is possible to take the Hiragana Katakana course 4 weeks before the start of the intensive course for 64,000 JPY
Conversation Course 5 quarters = 60 weeks (15 months): 960,000 JPY
Each additional quarter (12 weeks) = JPY 192,000
There is a break of 2 weeks between the terms
* Registration fee: 60,000 yen (one-time)
* Teaching materials and excursions: 5 quarters JPY 112,500, every additional quarter JPY 22,500
* Visa application fee: 30,000 yen (one-time; these costs are non-refundable if the visa application is rejected) + costs for the translation of foreign-language documents into Japanese for the visa application 5000 yen.
The invoice will be issued in EURO or USD, using the exchange rate of the day of issuance of the invoice.
Accommodation:
World Unite! Share House Sharing twin room 48,000 Yen/Month; Dorm Room (3 to 8-share) 35,000 Yen/Month. Single room rates on request.
Host family (including meals, see description): 3300 Yen/Night.
Other Projects That Might Interest You:
These projects are suggestions for alternatives that may interest you or those that could be chosen as COMBINATIONS. The combination of projects in different organizations is often possible and usually cheaper than two individual bookings. Please contact us to know more. Also please check out our
Working Holiday support services
!
Japanese Language lessons in Tokyo!
Japanese language skills are of massive advantage in Japan. You can book Japanese language lessons for your stay in Japan.
You find all details here
.
Travel Health Insurance
We recommend the following travel insurance that is meant specifically for participants of internships, volunteering, language study, working holiday, and courses abroad. It is available for travelers of all nationalities and usable for all countries, except your home country. You can also add a journey liability insurance.
Just click on the link, fill in the form and you will get a confirmation email.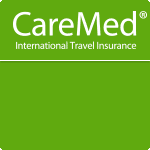 Travelling to Tokyo
Tokyo has two large international airports: NARITA and HANEDA, which are served by many airlines. Haneda Airport is located closer to the city centre and is therefore our preferred option. If you find cheaper flights to Narita you can however also choose Narita.
You will book a flight on your own. Please try to arrive on a Thursday any time between 8am and 9pm. We will pick you up from the airport and will bring you to your accommodation in Tokyo by public transport.