In the communities of Mallasa and Jupapina, not far from La Paz, Bolivia, former English volunteer Emma and her Bolivian husband Rolando develop projects and support existing initiatives that contribute to the significant improvement of life in the communities. We give you opportunities to volunteer here in the areas of child care, teaching, education, Montessori education, community work, working with animals at the local zoo, equestrian therapy for children and youth with special needs, sustainable tourism and public relations.
Community Work in Bolivia
The family-run organization was founded in 2007. The core of the work is to ensure that the local community and the volunteers are equally empowered and strengthened and thus, take part in a mutual exchange that meets the needs and expectations of all.
Volunteers can also contribute to different fields of activity which can be determined through previous appointment. The various options are described below.

Daycare: Valley of the Moon
The Valley of the Moon Children's Centre is attended by up to 90 children between 6 months and 4 years of age, who come from poor families of indigenous background. The facility was launched in 2004, based on the dream of many local families to have an institution for their children that values their culture and preserves it, as well as provides an atmosphere of creativity and safety to learn and play, while the parents, often single mothers, have the chance to work. The establishment is run by 10 women from the community and is open Monday to Friday from 8.00 a.m. to 4.00 p.m. (volunteers are active between 8.00 a.m. and 2.00 p.m.).
Volunteers assist the staff in the care of children. They feed and wash the children, help with meal preparation and clean the premises. In addition, volunteers assist in pre-school education, which follows the Montessori curriculum. Additional activities for the classroom can be prepared and implemented in certain aspects, such as to strengthen social skills. Volunteers also participate in the regularly scheduled cultural activities and events, both in terms of preparation and implementation.
Afternoon Meeting
The after-school meeting was initiated at the request of many local families in order for the children to have adequate free time after lunch, which they would otherwise spend alone. From Monday to Friday, between 3.30 p.m. and 5.00 p.m., volunteers help a group of 15 to 20 children, aged 7 to 12 years, with homework and lead leisure activities.
Football Training
Football is the national sport in Bolivia; however, until recently, it was played only by boys. The organization supports a local football school in Jupapina, where both boys and girls can play. In addition to learning technical skills in soccer, the school aims to provide important values, such as teamwork, gender equality and communication skills. About 40 kids take part in this football project. The trainings are held on Tuesday and Thursday afternoons.
Street Art
The organization creates murals for the awareness of environmental and social issues and brings people together to beautify their community and to promote appreciation for street art. Jupapina is known for its murals, which bear witness to creativity and leave a lasting contribution.
Volunteering at the Zoo
The organization works closely with the local zoo. Volunteers assist the staff there to prepare the meals for the animals and the subsequent feedings. In addition, volunteers have been involved in the maintenance, improvement and expansion of the system. The zoo animal species are those that are native to the Andes like condors, bears, llamas and vicuñas, and animals from the neighboring Amazon like jaguars, monkeys, parrots and reptiles. Many of the animals are confiscations from illegal animal trade or animal possession.
Volunteers also work within the zoo program, which improves the living conditions of the animals. Many of the animals have survived abuse and illegal animal transportation. The zoo is a sanctuary and a new home for them. In the kitchen, the volunteers prepare the food and also toys for the engagement of the animals. For safety reasons, volunteers have very limited direct contact with wild animals; but the activities at the zoo are a great opportunity to work in a beautiful environment with dedicated zoo staff. Volunteers also participate in environmental education programs, which are supported by the Zoo.
Horse Therapy
Volunteers also have the opportunity to support a horse therapy project for children and young people with physical disabilities and mental disabilities in the community of Jupapina. Riding therapy sessions are held primarily on Friday afternoons and Saturdays. According to the experience of volunteers in dealing with horses, they can assist in the riding therapy sessions and/or generally look after the welfare of the horses.
Sustainable Tourism Projects
Mallasa and Jupapina, with their beautiful landscape, attract travelers from all over the world and weekenders seeking respite from the city bustle of La Paz. They come to the zoo to visit the Valley of the Moon with its bizarre rock formations or hike to the summit Muela del Diablo (the Devil's tooth). The potential to establish sustainable tourism projects is large. The organization has opened a campground with attractive houses, teepees, a free area for tents, washing facilities, a fully equipped open camping kitchen, fireplaces and barbecues. Volunteers can help direct the publication of the tourism opportunities and develop their own ideas for marketing.

Public Relations
Furthermore, volunteers can help the organization receive funding for projects and initiatives, in particular for the Valley of the Moon Children's Centre, and generally in the public information work (website, Facebook, blogs).
Possible activities for volunteers at a glance:
Employees in the nursery - Valley Of The Moon (support staff, care of the children while learning and playing)
Implementation of activities (games, sports or creative activities, creative and playful learning tasks) during after-school events for children and young people
Activity in the Zoo (Support in the maintenance and expansion of the facility, animal care)
Participation in horse therapy project for children and young people with physical and mental disabilities
Strengthening and development of sustainable local tourism projects (relevant degree or technical skills are required for this purpose)
Support the organization in their public relations efforts and in the acquisition of donations for projects and initiatives
The projects and initiatives described are implemented in the municipality Mallasa and the neighboring village Jupapina. These are about 15 km from the city center of La Paz, Bolivia, nestled in the peaks of the Andes. There are mainly Aymara indigenous people living here, whose language and culture are part of the cultural diversity of Bolivia. The indigenous population of the country (62 percent) have had to endure a life of social, economic and political exclusion. Often, because of prejudice, cultural barriers or fear, people with indigenous backgrounds do not have adequate access to health-care or education. Families, especially children, therefore, are in an extremely difficult situation in municipalities such as Mallasa and Jupapina.
Info Box
Location: Mallasa and Jupapina (Nähe La Paz/Bolivia)
Availability: All year, Start date flexible (with restrictions over Christmas and New Year)
Minimum Duration: 2 Weeks

Maximum Duration: 6 Months
Language Requirements: Spanish skills are not required, but would be an advantage, as will be a willingness to learn basic Aymara locally
Accommodation:
Volunteer House in Jupapina

Supervision Possible: No
Qualification Of Supervisor: -
Minimum Qualification Of Intern: -
Further Contribution To Project: -

Volunteering Possible:

Yes

Required Qualification Of Volunteer:

None

Further Contribution To Project:

None

Expectations:

Openness, Dedication in teamwork,

Do you have the "right" attitude?

Note: Applicants need to provide two personal references to prove a good character and maturity
Most popular! -
This is the choice of most of our participants. You live in an apartment with other participants.
Adventurer
- For simplest and cheapest deals: Accommodation of simple standard.

Accommodation in Jupapina
Volunteer-House
Right next Emma, her husband Rolando and their two children's home, are the lovingly designed volunteer houses. The houses each have several single rooms, fully equipped kitchens and bathrooms, which are shared by the residents. In addition, there are comfortable lounges. From the balconies or the terrace you have an indescribably beautiful view down on the elevations of the Andes and into the valley, where a river meanders. Volunteers provide for themselves. Basic food and hygiene products can be purchased in Jupapina and the neighboring village, Mallasa. For larger purchases, you can use public transport to reach the south of La Paz (about 20 to 30 minutes drive), where there are larger shopping centers. In the volunteer houses, there is WiFi. The Internet service is however, now and then restricted. Both in Jupapina and in Mallasa, there are also Internet cafes. Laundry can be washed by hand in a designated pool behind the family's home. There is also a washing machine; per wash cost is 25 Bolivianos (about 3 EUR) including detergent.
Accommodation in Huancarani

Accommodation in Sapecho

You live with a host family in the village of Sapecho. Following the tradition of the indigenous pluralism the community chooses the host family for you, so we can not predict precisely which family. However, the living conditions are comparable. The default requirements are that you bring a sleeping bag. There is a mosquito net available. In the village occupied by about 100 families, there is electricity and an internet café. There are only small shops selling basic products such as oil, rice, soap, dry biscuits, etc. There is in a hospital with basic medical services in Palos Blancos, a slightly larger village (just 15 minutes by car or motorcycle from Sapecho). Also the exact amount for rent and meals is decided in every single case by the community and we cannot tell you exactly in advance. It should be around 80 Bs/night (approx. 11.60 USD) on full board.
I. Rates for "Community Work in Rural Bolivia"
Rate for up to 4 weeks: 690 EUR
Any extra day thereafter: 15 EUR.
* If duration of stay is less than 4 weeks, full rate for 4 weeks will be charged.
Convert
to USD, GBP, CAD, AUD and other currencies!
This includes:
Accommodation at attractive volunteer houses or Tipi Houses, without meals (only in case of volunteering at the Children's Day Centre where snacks and lunch will be provided)
In case of Children's Day Care Centre incl. lunch and snacks
Individual Consultation and Preparation prior to your arrival
Access to the World Unite! Online Resource Centre which has Preparation Materials including Intercultural Preparation, compiled particularly for your destination (PDFs, Videos)
Preparation Session via Skype, together with further participants
Assistance with visa extension in Bolivia or arrangement of visa (depending on duration of stay), but not the official government fees for it/them (see costs below)
Pick-up and Transfers from/to La Paz/El Alto (LPB) on arrival and departure
Assistance with the booking of domestic connection flights within Bolivia if you arrive in Cochabamba or ViruViru
Personal support staff at your location and at our international office
Accompanying you to your placement on your first day
24 Hours emergency support by local support team
Local SIM Card with 60 Bs. air time

Issuance of Confirmations/Certificates for your university, scholarship, insurance, etc. and filling out/signing Internship Contracts for your university
Costs for

10 seedlings of indigenous trees

that we plant on the slopes of Kilimanjaro
The Rates do NOT include:
Accommodation and Meals (see below)
Travel to/from Bolivia (you book it on your own; we can assist you)
Official fees for Visa (see below)
Insurance (Travel Health Insurance, Liability Insurance, Travel Cancellation insurance; you book it on your own, we can assist you)
Personal Expenses
Vaccinations
Local Transport (Estimated amounts see below)
Overview of other costs:
For most citizens except US Citizens, no Visa fee for a stay of a maximum of 90 days per calendar year. Any time you stay in excess of 90 days within a calendar year, 20 Bs. fee per day. US Citizens pay currentyl 135 USD Visa fee.
If meals are not included: around 70-150 EUR (100-180 USD)/month
Small local expenses (e.g. Internet, local transport): around 30-50 USD/Month (Estimate)
Insurances around 30-50 USD/Month
How do I pay?
You will pay for your complete stay in advance via bank transfer, credit card or Paypal. 200 EUR to confirm your reservation and the remainder one month prior to your arrival.
Other Projects That Might Interest You:
These projects are suggestions for alternatives that may interest you or those that could be chosen as COMBINATIONS. The combination of projects in different organizations is often possible and usually cheaper than two individual bookings. Please contact us to know more! Check out our other listings in the areas of "World Learner" and "Active Travel" at your travel destination to make your stay even more interesting.
Travel Health Insurance
We recommend the following travel insurance that is meant specifically for participants of internships, volunteering, language study, working holiday, and courses abroad. It is available for travelers of all nationalities and usable for all countries, except your home country. You can also add a journey liability insurance.
Just click on the link, fill in the form and you will get a confirmation email.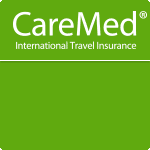 The communities Mallasa and Jupapina are around 15 km from the center of La Paz, Bolivia and are well connected by the public transport system. The region is a popular destination for international travelers and for the Paceños (residents of La Paz), who want to escape the city bustle on their weekends or days off. Among the destinations is one of the local Zoos, Mallasa, at which many animals that have been found from illegal animal trade and abusive animal owners are given a new home. People also visit the Valley of the Moon, which is characterized by its bizarre rock formations, as well as the peaks called Muela del Diablo (Devil's tooth), which you can climb. The surrounding hills are among the Andes, extending to a length of 7500 km through the whole of South America.
In Mallasa and Jupapina, there are small shops where you can purchase basic food and hygiene items. There are also a few Internet cafes. For larger purchases, you can easily go to La Paz.
In the communities of Mallasa and Jupapina, you mostly find Indigenous Aymara. Their culture and language is part of the plurinationality of Bolivia. Plurinationality, that is, that the State recognizes different cultures; in Bolivia, 37 of them. The Plurinational State of Bolivia was established after the election of Evo Morales, who is of indigenous origin, as President in 2005; many people of indigenous origin had to previously endure a life of exclusion. The consequences are still felt. Compared to the non- indigenous population, many people of indigenous origin are disadvantaged and are strongly affected by the existing social inequality in Bolivia and by poverty.
To reach Jupanina, you would fly to La Paz/El Alto from where you are picked up from the airport and brought by car to Jupapina (takes 1-2 hours).
Getting To La Paz
You fly to La Paz El Alto (LPB), where you will be picked up and taken to your accommodation. Often, there are cheaper international flights to Santa Cruz de la Sierra (ViruViru Airport, VVI). In that case, you can fly there and then take a connecting flight to La Paz, booking separately with Aerosur or BoA. The tickets between these cities are quite low (30-50 EUR / 38-63 USD), but you cannot pay by credit card from overseas. We can buy you a ticket in Bolivia.  
Frequently Asked Questions (FAQs)
No, you can arrive at any date and you can hence, plan your trip according to your availability and the prices of flights. We can pick you up from the Cochabamba airport even at night. You cannot start a project during certain holidays, of which, we will inform you in advance.
Yes, this is possible and we will give you our best rates. Just let us know when you arrive and leave and we will let you know the costs.
Of course, you can do this - most of our participants do so. However, when the travel destination is too far away, it may not be possible over a weekend; these, we would recommend you keep for before the projects begins or after the completion. You could even plan these out during holidays (e.g. Semana Santa). We will notify you of the destinations and the recommended time to visit.
About 80 percent of our participants are women and many of them 18 to 24 years old. Not a single instance of any serious security issue has been reported. Our supervisors on site will advise you on how you should conduct yourself in order to avoid problems - issues such as clothing style, carrying valuables, and in dealing with machismo and patriarchal societies. Our preparation material brings attention to these issues. It is very important to follow these basic rules, that are just as applicable to many other places, in order to reduce risk as much as possible.
The total number of participants that participate simultaneously with an organization depends on the size and activity of the organization and responsibilities of volunteers/interns. We try to avoid too many volunteers/interns in an organization at the same time. It may be that you are alone in your work site, but usually there are, throughout the year, other participants in Cochabamba, who you can meet in your spare time, if you desire so. In addition, there are also many tourists on the road, whom you can easily meet at bars, shops, etc. You can also meet a lot of local and foreign students in the lively city of Cochabamba.
Our Info - PDF that you get as a participant, gives detailed information on health care. Also refer to
Recommended Vaccinations
You can go through the housing options in the tab "Accommodation".
You can send us your preference and we will try our best to organise that for you. However, some Organizations provide accommodation, in which case, you can only opt for that.
While you will have your privacy, in Bolivia, it is customary to let your host family know when you will leave or return to the house so that the doors can be unlocked, due to safety reasons. It is unacceptable to have casual acquaintances visit you. The level of closeness or privacy with the family can differ.
The shared accommodations in Cochabamba and in Sopocachi, La Paz have internet, as does the hostel in Cochabamba. As for the host families, Internet is not always available, and the same applies to the boarding offered by some Organizations. You can find information about the availability of internet in the tabs "Accommodation". If there is no wifi internet, you can buy yourself a USB modem stick or surf the Internet with your smartphone.
In general, clothes are hand washed in Bolivia. Many households have someone employed for the purpose, while others have washing machines. There are also laundromats.
Yes, the families allow the use of the kitchen, but may charge a small monthly fee for additional consumption of electricity and gas. The families also offer meals for you, if you want to eat with them. This, you can decide when you arrive. Details are in the tab "Accommodation".
Yes, host families are familiar with vegetarian meals and allergies or food intolerances can be considered. It is also possible to buy vegetarian food.
In Bolivia, Spanish, as well as indigenous languages such as Aymara or Quechua are spoken. If you have little or no knowledge of Spanish, we recommend that you begin your stay with a Spanish language course. We can also organize Skype Spanish lessons with a Bolivian language teacher. The majority of the volunteering/ internships expect basic to medium level of Spanish at the start of the activity. That is, you should be able to communicate and express yourself during your stay, at a basic level. Please let us know what you level of knowledge of Spanish is, so that we make sure we organise your stay/project accordingly.