Do you love dogs? There are around 125 dogs at Susan and Hitoshi's private dog shelter in Tokushima, southern Japan, waiting to be walked by you one to three times a day. If you cannot imagine anything better than caring for these dogs in the middle of a beautiful Japanese landscape, this is your placement!
What is your placement organisation doing?
The dogs are staying temporarily in the facility whose aim it is to find new owners for the dogs. The dogs are at the facility for various reasons: in some cases, the previous owners have died or are too old and in need of care and can no longer look after the animal. Some dogs are stray dogs collected in parks. Regularly, Susan and Hitoshi also take over dogs from state animal shelters, where the dogs after some time, if no new owner can be found, for capacity reasons, would be euthanized. Another reason are Japan's regularly occurring natural disasters, such as landslides and floodings, which often force people to stay for an extended period of time in temporary homes where pets can not be accommodated. Some dogs are from Fukushima, where after the nuclear disaster residents had to leave their homes permanently and now live in small city apartments where dog ownership is not possible.
The home is run by Susan from Canada and her husband Hitoshi from Japan as a nonprofit organization. Hitoshi works full time at the shelter while Susan has another day job. There are two local paid employees and several local long-term volunteers who are mainly concerned with feeding and cleaning the dogs, and cleaning the shelters.
How can you get involved?
Your main activity is to walk the dogs. This is usually done in small groups of up to 10 dogs, but some dogs must be walked alone. This activity can be exhausting and must be carried out whatever the weather condition is. You should therefore be physically resilient and must have no problems with rain, dirt, heat, cold, dog smell, barking dogs, mosquitoes, etc. The dog shelter is located in a forest and you will definitely be confronted with these natural conditions.
Foreign short-term volunteers usually do not get involved in the feeding of dogs, and in the cleaning of dogs and their homes. However, if you have experience in dog keeping, you can also perform these tasks, or if you spent several months at the project, you can also learn how to do it.
Usually the working day starts between 9:30 and 10 o'clock in the morning. The duration depends a lot on the dogs, because sometimes walking the dogs is faster and sometimes takes longer.
As a volunteer, you should bring along wellington boots, sturdy shoes, a rain jacket, a winter jacket (during winter), insect repellent, and clothes that may get dirty. You should also be vaccinated against tetanus.
Info Box
Location: Tokushima, Japan
Availability: all year

Minimum age: 20 years
Minimum Duration: 3 weeks

Maximum Duration: 12 Months (depending on visa)
Required Language Skills: English
Accommodation: Volunteer house in the village or apartment in the city

Supervision possible: Yes
Qualification supervisor: Dog trainer
Minimum qualification of intern: none
Further contribution to the project: No

Remuneration: No

Volunteering possible:

Yes

Required qualification of interns:

none

Further contribution to the project:

No

It is expected:

Professional work,

the "right" attitude
Volunteer House

Accommodation is provided to volunteers free of charge in a house which has three bedrooms, a kitchen and a small living room. It is self-catering. Depending on the number of other volunteers, you have a single room or share a room with other volunteers.
The house is in a convenient location near Jizobashi station. There are convenience stores 2 minutes walk as well as a supermarket about 10 minutes from the house. The dog shelter staff will pick you up from your home 5 times a week and take you to the shelter (about 10 minutes by car) and back again.
You will share the house with 3 cats.
I. World Unite! Service Package
Mobile/Cell Phone Users: If you don't see the rates for your desired duration of stay, hide other (shorter) durations of stay.
Visa Category 1*

Visa Category 2*


1 Person


800 EUR
1200 EUR

2-4 Persons
(Per Person)

700 EUR
1100 EUR
Convert
to USD, GBP, AUD, CAD and other currencies.
* Visa Category 1: You enter Japan via Temporary Visitor Status (free stamp on arrival to Japan for 90 days for most nationalities. This stamp can be extended for citizens of the UK, Ireland, Mexico, Germany, Austria, Switzerland and Liechtenstein easily by another 90 days [extension costs ca. 4000 JPY]; no age restrictions) OR you enter Japan via Working Holiday Visa (free, but needs to be applied for in advance, available for citizens of UK, Ireland, Canada, Australia, New Zealand, Germany, Austria, Denmark, Norway, Iceland, Slovakia, Czech Republic, France, Portugal, Spain, Argentina, Chile, Poland, Korea, Taiwan and Hong Kong) aged 18-30 years for a maximum of 365 days [some nationalities only 180 days] OR you enter Japan on another visa category that we don't need to apply for a Certificate of Elegibility for OR you are Japanese national and you don't need any visa for Japan.

* Visa Category 2: Any nationality and duration of stay that is not covered by the previous category. In this case we have to apply for a Certificate of Elegibility in Japan that you need to apply for your visa at the Japanese embassy of your home country. We will inform you about all details. Further costs for official fees may apply.
The World Unite! Service Package includes:
Arrangement of your Placement
Individual Consultation and Preparation prior to your arrival
Access to the World Unite! Online Resource Centre which has Preparation Materials including Intercultural Preparation, compiled particularly for your destination (PDFs, Videos)
Preparation Session via Skype, together with further participants
(If required) arrangements of the Documents you need for your Visa Application, but not the official government fees for the visa (if they apply, see details above)
Support with Residence Registration, Mobile phone contract, opening a bank account (if needed and possible, depending on visa category)
Pick-up and Transfers on arrival from Haneda or Narita airport (but not travel from Tokyo to Tokushima)
Personal support staff in Tokyo (English and Japanese speaking) and at our international office
Issuance of Confirmations/Certificates for your university, scholarship, insurance, etc. and filling out/signing Internship Contracts for your university
Accommodation (without meals) is provided free of charge by the dog shelter
Costs for

10 seedlings of indigenous trees

that we plant on the slopes of Kilimanjaro
The Rates do NOT include:
Meals
Travel to/from Japan (you book it on your own; we can assist you)
Travel from Tokyo to Tokushima and back (approx. 10,000 JPY one way; we will assist you)
Official fees for Visa (see below)
Insurance (Travel Health Insurance, Liability Insurance, Travel Cancellation insurance; you book it on your own, we can assist you)
Personal Expenses
Vaccinations
Overview of other costs:
Self-catering from around 200 EUR/USD per month (estimate)
Mobile phone contract: ca. 10-20 EUR/USD per Month (Estimate)
Health Insurances around 30-50 EUR/USD per Month
Volunteer insurance (around 5 USD one-time fee payable at the dog shelter)
Travel from Tokyo to Tokushima and back (approx. 10,000 JPY one way)
How do I pay?
Once all your questions have been answered and you confirm that you want to participate, we will email you an invoice. You can pay it via bank transfer, credit card or via Paypal. You will pay a deposit of 200 EUR / 250 USD when the invoice is issued. One months prior to your arrival you will pay the remainder for your Service Package.
The payment modalities for rent and possible further costs (e.g. internship supervision fees, as stated in info box of the respective project description) depend on your host country and placement. We will inform you beforehand. In many cases these costs are paid on site, but for some countries and placements they need to be paid partially or fully in advance.
Other Projects That Might Interest You:
These projects are suggestions for alternatives that may interest you or those that could be chosen as COMBINATIONS. The combination of projects in different organizations is often possible and usually cheaper than two individual bookings. Please contact us to know more. Also please check out our
Working Holiday support services
!
Japanese Language lessons in Tokyo!
Japanese language skills are of massive advantage in Japan. You can book Japanese language lessons for your stay in Japan.
You find all details here
.
Travel Health Insurance
We recommend the following travel insurance that is meant specifically for participants of internships, volunteering, language study, working holiday, and courses abroad. It is available for travelers of all nationalities and usable for all countries, except your home country. You can also add a journey liability insurance.
Just click on the link, fill in the form and you will get a confirmation email.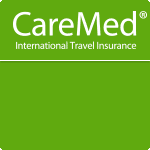 We recommend you to travel to Tokyo first to meet our team and get some preparational briefing. From Tokyo, the easiest and most affordable option is to take a night bus (we will assist you with this).
Tokyo has two large international airports: NARITA and HANEDA, which are served by many airlines. Haneda Airport is located closer to the city centre and is therefore our preferred option. If you find cheaper flights to Narita you can however also choose Narita.
You will book a flight on your own. Please try to arrive on a Friday any time between 8am and 8pm. We will pick you up from the airport and will bring you to your accommodation in Tokyo by public transport.