In Palampur, the tea capital of the Himalayas, we arrange supervised internships at a tea plantation and tea factory, for instance for students of agriculture, biology, plant genetics and marketing/business. The plantation also grows fruits and flowers.
This placement is possible as a
Remote / Virtual internship
from home! As a remote intern you will support the tea plantation & tea factory with marketing, communications and business development. Your internship supervisor will also spare time to provide insider knowledge about the tea production in the Himalayas. The remote internship is
450 EUR
for the first month and 100 EUR additionally for any additional month or part thereof. Just
submit the
inquiry/order form form
and mention "Remote Internship"!
What is your internship organization doing?
Palampur is referred to as the tea capital of the Himalayas. We offer internships at a plantation that grows and processes high quality tea. In addition to 20 acres of tea plants and tea factory, there is extensive fruit and cut flowers cultivation.
The plantation was started in 1848 by the British and is now privately owned by a young Indian couple. While the man is in the area of product development, sales and marketing, the woman specializes in botanical/biological aspects. She has an MSc in Biotechnology and also works as a researcher for Plant Genetics at the University of Palampur. They supervise trainees in their respective fields.
Between March and November about 2000 to 3000 kg of tea leaves are picked daily; July and August is the peak harvest season. The months of April and September are the months when the tea has the highest quality and can be sold for 20,000 rupees per kilo. A kilo of fresh tea leaves produces 250 grams of finished tea.
On the plantation, a Japanese plucking machine used on 1/3 of the area can collect 5000 kg leaves per day and is operated by 2 people. The remaining 2/3 of the surface is picked by hand.
The tea leaves are processed on the grounds of the plantation in the factory into green and black tea. It is high quality tea, which is sold to urban consumers in India, as well as in the USA and Singapore.
For the production of green tea, the leaves are not roasted in the pan, but steamed, which is the Japanese processing method and which results in higher quality.
The cultivated fruits and cut flowers include lychee, mango, kiwi, strawberry, passion fruit, pomegranate, chamomile, orchids, sesame seeds, figs, jackfruit, Walnut, Blackberry, Amla (Indian Gooseberry) and others.
What are your tasks as an intern?
As an intern in the field of biology/agriculture, you work for the first two months together with an employee of tea plantation on all tasks. You get explanations. From the third month, you can perform a separate project that is related to cultivation and harvest depending on the season: During the Kareef - season (October to March), there is a lot of harvest, during the Rabi season (June), sesame, corn, soy and wheat are planted. You can discuss the theme of your project with the owner, who advises you professionally for at least 2 hours per week in the topic of your interest.
As an intern in Marketing/Business you work with the owner of the plantation on the development, marketing and distribution of tea products as well as in management.
Info Box
Location: Palampur (Himachal Pradesh, India)
Availability: All year, Start date flexible
Minimum Duration: 1 Month

Maximum Duration: 6 Months
Language Requirements: English
Accommodation:

Accommodation on rent on the plantation or Guest House in Palampur

Supervision Possible: Yes
Qualification Of Supervisor: Plant geneticist, plantation owners
Minimum Qualification Of Intern:
Relevant studies or experience
Further Contribution To Project: Yes, 50 usd per week

Volunteering Possible: No
Required Qualification For Volunteer: -
Further Contribution To Project: -
Expectations:
-
Accommodation with meals (Indian food) is in a rustic house on the grounds of the tea plantation.
Convert
EUR to USD, GBP, CAD, AUD and other currencies.
First Week:
1 Person: 450 EUR
2 Persons: 300 EUR per person
Each additional week:
1 Person: 250 EUR
2 Persons: 180 EUR per person
Price includes:
* Qualified internship supervision
* Accommodation with meals (Indian food) in a rustic house at the tea plantation
* One-time transfer from/to Dharamshala Airport
* One-time transportation to location
Other Projects That Might Interest You:
These projects are suggestions for alternatives that may interest you or those that could be chosen as COMBINATIONS. The combination of projects in different organizations is often possible and usually cheaper than two individual bookings. Please contact us to know more! Check out our other listings in the areas of "World Learner" and "Active Travel" at your travel destination to make your stay even more interesting.
Travel Health Insurance
We recommend the following travel insurance that is meant specifically for participants of internships, volunteering, language study, working holiday, and courses abroad. It is available for travelers of all nationalities and usable for all countries, except your home country. You can also add a journey liability insurance.
Just click on the link, fill in the form and you will get a confirmation email.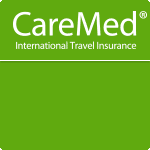 Photo Gallery: Himalayas
Maheshu (Shimla), Palampur, Dharamshala
Landscapes of Himachal Pradesh in the Indian Himalayas are perhaps the most impressive of all over India - framed by majestic snow-capped mountains of the Himalayan mountain range, are fresh valleys such as the Kangra Valley.
The region is sparsely populated and characterized by natural forests, meadows, steep inclinations and small-scale agriculture. There is also a limited amount of tourism, particularly by Delhi urbanites, who come here over the weekend to do hiking, meditation or rock climbing; also by foreign tourists who proceed deeper into the Himalayas, visiting Dharamshala, the place where the exiled Tibetans and the Dalai Lama live or visit the Chail Conservation Area, which is only 20 km away. You will find pure and fresh mountain air in breathtaking mountain scenery.
It is possible to travel to < strong>Maheshu by train from Delhi, whereby the last part of the way through the mountains will be traversed using a historical narrow gauge train, the Kalka Shimla Hill Railway, which is a UNESCO world heritage.
Palampur is a small town in Kangra Valley in the state of Himachal Pradesh, at an altitude of about 1300 m, about 470 km from Delhi. Also known as the "tea capital of north India", Palampur is a popular travel destination for nature and outdoor enthusiasts, with countless streams and rivers coming down from the mountains into the valley and alternate with tea plantations and rice fields in a unique scenic beauty. There are also many ancient temples and buildings from the British colonial period.
Dharamshala, which is also situated in the Kangra valley, about 60 km from Palampur, lies at an altitude of 1450 m and is home to many Tibetan exiles, of which the Dalai Lama is the most famous. Again, there are many Buddhist and Hindu temples here.
In the area of Palampur and Dharamshala, you can do many outdoor sports like hiking, climbing, paragliding, rafting, mountain biking, etc.
The people in the Himalayas are usually modest and reserved. They are financially quite poor; as they often have inherited land and have to rely on agriculture for income, they migrate for a higher standard of living, more than many other Indians, into overpopulated cities.
The country's population speaks Hindi. People with better education, usually speak good English.
Rishikesh
Located at the foot of the Himalayas, Rishikesh is a famous pilgrimage town. The Ganges flows by the town, which features not only by mythological significance as a holy river, but also with clear water and scenic beauty. The Ganges leaves the Himalayas from here, and then continues to flow through the plains of northern India to the Gulf of Bengal.
 
In Rishikesh, there are a number of temples and ashrams (religious hostels), both historical and built in recent times. The city attracts thousands of pilgrims and tourists, both from India, as well as from western countries. It is home to several yoga centers, in keeping with an age old tradition. Rishikesh therefore, has the reputation of being the "yoga capital" of the world. Hindus believe that meditation in Rishikesh, as well as a dip in the holy river Ganges, leads them closer to salvation (Moksha).


Our Coordinator in the Himalayas
Our coordinator in Maheshu, Dharamshala and Rishikesh is Vikas and his team from the Chrysalid Oudoor Camps. In Palampur, we work with Atul, a guide.
Getting to the sites at the Himalayas
Shimla (Junga):
You book your flight to New Delhi (DEL). For the projects in Chrysalid camp in Shimla, you travel further by train. We send you a transfer from New Delhi Airport to Delhi railway station. From there, you take the train to Kolka (daily at 7:40 and 17:25). In Kolka, you step into the historic UNESCO World Heritage train "Himalayan Queen" ( connection is only possible with the morning train from Delhi). You disembark in Kandaghat. This train ticket is included in the price, but we have to book several weeks before your arrival! In Kandaghat, you will be picked up and taken to your accommodation. If you take the evening train, you will be picked up in Kolka and transferred to your accommodation. If you have to stay a night in Delhi, hotel and transfer costs together will be approximately 40 EUR.
Palampur, Dharamshala:
The easiest way is to travel by flight to Dharamshala (DHM) - the airport is called Gaggal Airport. There, you will be picked up and taken to your accommodation in Palampur and Dharamshala.
Alternatively, you can fly to New Delhi (DEL) and then travel from there by bus. Transfers to the bus station and the bus tickets are included in the cost. The bus to Palampur takes about 8 hours, and about 11 hours to Dharamshala. At the respective bus stations of Palampur and Dharamshala, you will be picked up and taken to your accommodation.