Do you love horses and riding? Are you looking for the best volunteering program with horses in one of the most beautiful landscapes of South Africa?

As a volunteer on the Western Cape horseback riding project, you will accompany daily riding tours for tourists along paradise-like white sandy beaches, through dune forests and the typical fynbos landscapes of Africa's southern coast. In addition, you work daily at the horse ranch, feeding, grooming and caring for the 11 horses and 4 ponies, cleansing their hooves, saddling them, and helping with everything that needs to be done on the ranch. You will live in volunteer house of high standards right on the ranch. If you love horses, this volunteer placement is the best you can find in South Africa!
A dream coming true for horse and horse riding enthusiasts!
The environmentally friendly horse ranch houses 11 riding horses, 4 ponies as well as 2 cats and 5 dogs. Most of the horses are rescues, coming from a background of bad handling and abuse. With over 30 years of hands-on experience in riding instruction, natural horse training and trail riding as well as rehabilitation of abused horses, the owners have started to offer trails along the beach and landscapes of the Western Cape, around 2 hours from Cape Town, in 2017. They are excellent hosts with a great deal of knowledge of flora and fauna of the Western Cape and operate an observatory on their farm. They are looking forward to sharing their passion with other horse enthusiasts. This beautiful area offers unique experiences – you might be lucky to spot the Southern Right Whales while riding along the beach or have a dip in the cool blue Atlantic along with the horses on warm days.
How can you get involved?
Volunteers will be working hand-in-hand with the owners, a trail assistant, and a volunteer coordinator who is living in a cottage next to the volunteer house on the grounds of the ranch.
Besides the daily work on the ranch, you will accompany and assist on the riding tours, which are scheduled almost every day (they might only be cancelled in case of adverse wheather conditions) where you can learn a lot about the fascinating nature of the Western Cape.
Some of the everyday tasks include:
Feeding, grooming, cleansing and caring for the horses
Preparations for the trails
Saddling horses and removing saddles
Meet & greet with guests, giving briefings about the trails (also using foreign languages)
Accompanying trails
Riding
Swimming with horses
Mucking out
Paddock cleaning
Beach & trail clean-ups with the hosts and other volunteers from the nearby town
Small maintenance and repair works at the ranch
There might be the chance to train ride new and young horses at off-times
What does your day typically look like?
Breakfast
Check horses, groom, clean hooves, turnout
Preparation for trail – includes tack check, equipment preparation, tacking up horses
Meet & greet with guests
Trail – assist on horseback or on the ground (leading horse by foot on trails for beginner costumers)
Return from trail – off-saddle, clean tack, check horses, turnout
Break for lunch
Training, farm tasks, excursions or activities
Possible Sundowner Trail
Supper
As tourists sometimes book the trails last-minute and the trails also depend on the weather and tidal situation, the daily schedule can change and tasks can vary. Your working hours will therefore be variable – you will be busy 5 to 7 days a week but will get plenty of time to rest, relax and explore the area. Please bear in mind that, depending on your experience level, it might take a few days until you can accompany the trails. Your help at the ranch is however needed from your very first day!
In your free time, you might like to participate in activities, such as mountain biking & hiking, swimming, astronomy evenings, Penguin Sanctuary educational tours, dog walking at a nearby rescue centre. Your hosts offer two excursions, included in your costs, such as visiting the southernmost tip of Africa, a cave & sandstone beach walk, a visit to the Platbos indigenous forest or the Hermanus cliff walk. Any further excursions are possible of course, but on your own expense.
You should bring: Suitable clothing for riding, including leggings, aqua shoes and a warm jacket. Your own riding hat if you have one, otherwise one will be provided. Personal items, such as toiletries and sunscreen.

You should be physically fit enough for this job and open to new experiences. You should love horses and nature. Ideally you already have experience in riding and with horses, but this is not absolutely necessary. Please note, if you weigh over 75 kg, riding the horses is only possible for experienced riders.
Info Box
Location: Western Cape, South Africa
Start dates: Every Monday. Starting is not possible during the month of December.
Minimum duration: 3 weeks

Maximum duration: 3 months

Minimum age: 18 years
Language skills required: English

Other languages of advantage: French, German
Accommodation: Volunteer house on the horse ranch. You will share a twin room with another volunteer; incl. breakfast and lunch

Internship possible: No

Qualification of supervisor: -
Minimum qualification intern: -
Further contribution to the project: -

Volunteering possible:

Yes

Expected qualification volunteers:

Horseriding skills are of advantage, but not a requirement

Further contribution to the projekt:

No

We expect:

Professional work,

the "right" attitude
Volunteer House on the Horse Ranch
Participants are staying at a volunteer house or a cottage of high standards, located on the grounds of the horse ranch. The accommodation is in twin rooms, whereby you would share the room with another volunteer. The rooms are usually separated by gender, as far as this is possible. Couples can share a room.

Breakfast and lunch are included in the rate: The ingredients will be provided to you for you to prepare your meals. The volunteer house has a fully equipped kitchen. You are in charge of your own dinner. You can go shopping in the city with the owners. Outside the volunteer house there is also a braai (barbecue).

A maximum of 4 persons are sharing the kitchen and sanitary installations.
Sheets and towels are provided and your laundry is regularly washed and folded.
There is WiFi internet at the house.
3 weeks are 1780 EUR. Any additional week is 490 EUR/week.
This includes:
Individual Consultation and Preparation prior to your arrival
Access to the World Unite! Online Resource Centre which has Preparation Materials including Intercultural Preparation, compiled particularly for your destination (PDFs, Videos)
Preparation Session via Skype; together with further participants
Pick-up and Transfers from/to Cape Town (CPT) airport on arrival and departure
24 Hours emergency support by local support team
Accommodation at twin room including breakfast and lunch
Two excursions to choose from: L'Agulhas southernmost tip of Africa, Cave & sandstone beach walk at De Plaat, Platbos indigenous forest, Hermanus cliff walk.
Local SIM Card with 100 ZAR air time

Issuance of Confirmations/Certificates for your university, scholarship, insurance, etc. and filling out/signing Internship Contracts for your university
15% Discount for Safaris, Kilimanjaro Climbs, Excursions and Watersports Activities offered by "Budget Safari Tanzania"
The Rates do NOT include:
Travel to/from Cape Town (you book it on your own; we can assist you)
Insurance (Travel Health Insurance, Liability Insurance, Travel Cancellation insurance; you book it on your own, we can assist you)
Dinner
Personal Expenses
Vaccinations
Other Projects That Might Interest You:
These projects are suggestions for alternatives that may interest you or those that could be chosen as COMBINATIONS. The combination of projects in different organizations is often possible and usually cheaper than two individual bookings.
Safaris, Kilimanjaro Climbs, Day Trips, Watersports
As "Budget Safari Tanzania" we are arranging cost-effective yet high-quality safaris, Kilimanjaro climbs, excursions, and watersports activities in Tanzania and Zanzibar. You will group with other World Unite! participants and further travellers.
As a World Unite! participant, you get a 15% discount on all offers of Budget Safari Tanzania. We will share a Discount Code with you that you can use with the online booking of your safari, Kilimanjaro climb, excursion or watersports activity.
Travel Health Insurance
We recommend the following travel insurance that is meant specifically for participants of internships, volunteering, language study, working holiday, and courses abroad. It is available for travelers of all nationalities and usable for all countries, except your home country. You can also add a journey liability insurance.
Just click on the link, fill in the form and you will get a confirmation email.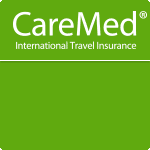 Getting to South Africa
South Africa's two largest airports, Cape Town (CTP) and Johannesburg (JNB), are internationally well connected.
Port Elizabeth (PLZ) can usually be reached by flight with a transfer in Johannesburg or Cape Town. There are several low cost carriers in South Africa offering domestic flights that you might also book separately from your international flight to reach Port Elizabeth. In the case of our placements in Cape Town, your flights should be scheduled between 8 a.m. and 8 p.m.. If your flight arrives outside of this time frame (or departs on the return journey), we charge an extra 25 EUR per night transfer.
Some South African airlines such as mango connect certain South African cities with Zanzibar, however not throughout the year. They might be an option to look into when combining our two destinations Zanzibar and South Africa.