The Scalabrini Center of Cape Town provides education and assistance to refugees and migrants from Zimbabwe, Congo, Somalia, Burundi and Rwanda. The program's aim is to facilitate them access to the labor market and integration into the South African society. Particularly for women it is difficult to reconcile their role as mothers with their personal, social and professional development. Xenophobia, poverty, isolation, lack of legal protection, and lack of access to employment opportunities are just a few of the challenges that female migrants and refugees in South Africa face.
You can set your priorities on Capacity Building and Employability of Women or Legal Advice. Futhermore there are placement opportunities as an assistant at the English school, and in Communication and PR.
Capacity Building and Employability of Women
As an intern for the Employment Program, you will be working at the Employment Help Desk in the mornings with, among other things, helping women and men with job hunting and job applications. Together, you are looking for suitable job offers and provide help with CVs, cover letters and applications. You offer assistance with opening e-mail accounts and the use of technology (e.g. phoning, faxing, emailing, scanning, etc.). Your responsibilities include gathering and collecting data (entering/updating databases), as well as providing skills that prepare your clients for their job interviews.
In the afternoon you will be working with other activities in the field of employability: The center conducts workshops that strengthen the self-confidence of women and men, prepare them for everyday work, and increase their chances of employment. As an intern, you perform administrative tasks, which include registering participants to workshops, carrying out placement tests, doing follow-up calls, creating certificates, preparing lunch, coordinating daily operations, and conducting workshops.
As an intern with the Women's Platform, you will help in guiding women on their way to independent living, and help them realize their personal and professional ideas in South Africa. Through trainings, workshops and discussions, the Scalabrini Center offers women the opportunity to develop their entrepreneurial and personal skills.
The aims of the personal development program include competencies related to health, human rights, leadership and communication, as well as moderation skills. With increasing competence acquisition, the participants can take leading roles in the women's platform.
The goal of the business development program is to provide entrepreneurial skills and resources to run and grow small businesses. The women are provided business consulting related to company evaluation and planning for new and existing companies, and trained in the disciplines of business administration, accounting, marketing, income generation, personnel management and financing.
Your responsibilities as an intern at the Women's Platform include project coordination, which means preparing workshops and meetings to create opportunities for the exchange of skills between the participants; communication which includes updating and managing the network database, booking rooms for meetings and updating the booking calendar, applying for and distributing scholarship grants, sending SMS reminders, working with different management systems, monitoring and evaluation.

You can also directly become active in Business Development: You manage the operations and systems of one or more companies within the platform, and identify opportunities for growth and improvement; create weekly reports and financial summaries for platform managers, attend meetings with platform partners, coordinate business workshops, and assist in the creation and evaluation of business plans.

Legal advice for refugees and migrants
As an intern in legal counseling you support persons who are affected by hate crimes or xenophobic violence, you conduct independent research, and support the NGO in administrative tasks.
Persons affected by discrimination, hate crime, or xenophobic violence, refugees with special needs or unaccompanied minor refugees and migrants, can seek legal advice and assistance from the Scalabrini Center.
In addition, there is an advocacy group that works to change existing legislation or to ensure that laws and policies are implemented in line with the target group.
As an intern in legal counseling you work in the following areas:
Documentation: You provide information and recommendations on asylum application procedures, advise on expired documents / residence permits, appointment procedures and returns.
Hate crimes / xenophobic cases: You conduct and consult with stakeholders about their issues, document the details taken, and conduct individual follow-ups when needed (for example, through contact with local law enforcement agencies, Human Rights Commission, and complaints agencies).
Child protection project: You conduct comparative research and research on unaccompanied refugee minors, support the Legal Advice Center in case work (client counseling, database maintenance, translation, etc.) and provide individualized support (e.g. accompanying them to the authorities)
Research: You conduct research on South African legislation, as well as the refugee issues in Africa. In addition, you support the legal profession in upcoming tasks, e.g. Research on specific project-related questions.
In addition to above tasks, you support the centre wherever it is needed, e.g. making telephone calls, helping with administration, participating in forums for stakeholders, creating a weekly press review from newspapers and Internet sources, or assisting at the reception.
Your tasks can depend strongly on your prior knowledge, skills, and personal interests. You might even work on your own small project (for example, a little research, including data collection through surveys and interviews).
Further internship/volunteering opportunities with Scalabrini Centre
Assistent at the English School
Communication and PR
Sick leave cover including all activities

What skills should you have as an intern?
You are open-minded, self-motivated, well-organized, disciplined, and you can work customer-oriented
Good computer skills (very good in Microsoft Word, Excel and Internet) and you can very well type and format documents
Good oral and written communication skills in English (French also of advantage)
You are interested in interacting with people from different cultures and backgrounds and you are willing to learn from them
You have your own laptop with you
For Legal Advice:
You have an academic background in a related field such as political science, human rights, law, etc. (your degree does not have to be completed) and ideally you have prior practical experience in working with refugees / migrants and / or have knowledge of refugee law and / or migration issues.

You should speak fluent English. Knowledge of French, Swahili, Lingala, Somali, Arabic or Portuguese is of advantage.
For Communication:
Very good written and spoken English skills, good writing skills and good ability to express yourself
Info Box
Location: Cape Town, South Africa
Availability: throughout the year, flexible starting date
Minimum duration: 3 months

Maximum duration: 6 months
Language skills required: English

Further language of advantage: French
Accommodation: Hostel or Host family

Internship possible: Yes

Qualification of supervisor: from all subject areas mentioned in the text
Minimum qualification intern: see text
Further contribution to the project: -

Remuneration: -

Volunteering possible:

Yes

Expected qualification volunteers:

see text

Further contribution to the projekt:

No

We expect:

Professional work,

the "right" attitude
Accommodation in Cape Town
Guest House in Cape Town city centre
The guest house is located in the city centre of Cape Town, just a 5 minutes' walk to Long Street. You can choose between dorm room, double and single room. There is a shared kitchen and a lounge. The guest house also has WiFi.

House in Table View
The house has a total of 8 rooms (single, double and dorm rooms). The 8 rooms share 5 bathrooms. There is also a terrace, a garden with BBQ, a lounge and a kitchen for common use. Blouberg Beach, Bayside Mall and the Piazza Shopping Center are within walking distance. There is free WiFi.

Surfer Hostel in Muizenberg
The Surfer Hostel is located directly on the beach of Muizenberg, which is well known for its colourful beach houses. You can choose between a dorm bed (separated by sex) and single room, or, if two book together, there is also the double room option.
There are a communal lounge, outdoor terrace, and a barbecue place, all designed in surfer style. Furthermore, there is WiFi at the hostel at no extra charge. At extra cost, you can have breakfast served at the hostel, and other dishes at the hostel's restaurant.
Host families
We can arrange host family accommodation in the whole metropolitan area of Cape Town, for instance in the inner city, in the Tabe View Area, in Muizenberg, Wynberg and Nordhoek. We will select a family from which you can reach your placement most conveniently. All host families are of upper standards.
Single and double rooms: If you prefer more privacy you can opt for a single room at the accommodation listed above (subject to availability). Two participants who are booking together can also share a double room.
Host families: All host families in Cape Towns are of "Comfort+" category.
I. World Unite! Service Package
Mobile/Cell Phone Users: If you don't see the rates for your desired duration of stay, hide other (shorter) durations of stay.
up to 31 Days

32-60 Days

61-90 Days

91-120 Days

5 Months or longer


1 Person


690 EUR
750 EUR
800 EUR
850 EUR
900 EUR

2-4 Persons
(Rate per Person)

630 EUR
690 EUR
700 EUR
750 EUR
800 EUR
Convert
rates to USD, GBP, CAD, AUD and other currencies
The World Unite! Service Package includes:
Individual Consultation and Preparation prior to your arrival
Access to the World Unite! Online Resource Centre which has Preparation Materials including Intercultural Preparation, compiled particularly for your destination (PDFs, Videos)
Preparation Session via Skype; together with further participants
Pick-up and Transfers from/to Port Elizabeth (PLZ) Airport in case of placement in Port Elizabeth respectively Cape Town (CPT) in case of placement in Cape Town on arrival and departure
Personal support staff at your location and at our international office
Orientation and Introduction in Port Elizabeth / Cape Town
Accompanying you to your placement on your first day
24 Hours emergency support by local support team
Contribution to your project of at least 50 USD

Local SIM Card with 100 ZAR air time

Issuance of Confirmations/Certificates for your university, scholarship, insurance, etc. and filling out/signing Internship Contracts for your university
15% Discount for Safaris, Kilimanjaro Climbs, Excursions and Watersports Activities offered by "Budget Safari Tanzania"
Costs for

10 seedlings of indigenous trees

that we plant on the slopes of Kilimanjaro
The Rates do NOT include:
Accommodation and Meals (see below)
Travel to/from Port Elizabeth / Cape Town (you book it on your own; we can assist you)
Insurance (Travel Health Insurance, Liability Insurance, Travel Cancellation insurance; you book it on your own, we can assist you)
Personal Expenses
Vaccinations
Local Transport in Cape Town (Estimated amounts see below)
Please note that for supervised/mentored internships, some organizations charge further contributions. You find this information in the "Info Box" below the respective internship description.
II. Accommodation Costs
You can choose between the following options:
Preisangaben in EUR
Währung umrechnen
All durations of stay
(1-365 Days)

WG-Zimmer oder Hostel

Shared Volunteer House

on Full Board

in Port Elizabeth

1 Person
(single room)
230 EUR/week
Dorm room bed p.p.
170 EUR/week

Hostel without meals

in central Cape Town


1 Person


(single room)



40 EUR/night
2 Persons p.p.


(double/twin room)

28 EUR/night
Dorm room bed p.p.
20 EUR/night

Room at shared apartment

in central Cape Town


1 Person


(single room)



400 EUR/month
2 Persons p.p.


(double/twin room)

250 EUR/month

Surf Hostel without meals

in Muizenberg Beach

1 Person


(single room)



40 EUR/night
2 Persons p.p.


(double/twin room)

20 EUR/night
Dorm room bed p.p.
15 EUR/night

Lodge without meals

in Table View (northern Cape Town)

1 Person


(single room)



35 EUR/night
2 or 3 Persons p.p.
(double/twin/triple room)
25 EUR/night
Dorm room bed p.p.
100 EUR/week

Gastfamilie

Host family of upper standards
on full board in Cape Town

(incl. Muizenberg Beach & Table View)


1 Person


(single room)

25 EUR/night
2 Persons p.p.


(double/twin room)



25 EUR/night
*You pay incomplete months (exceeding the first month) proportionally per day
In case of 3-4 person: Same rate as in case of 2 Persons. 5 or more persons: Contact us for group rates.

Overview of other costs:
Small local expenses in Cape Town (e.g. Internet, local transport): around 30-50 USD/Month (Estimate)
Insurances around 30-50 USD/Month
If your flights are scheduled outside the time slot from 8 a.m. to 8 p.m., there will be an additional cost of 25 EUR per night transfer
How do I pay?
Once all your questions have been answered and you confirm that you want to participate, we will email you an invoice. You can pay it via bank transfer, credit card or via Paypal. You will pay a deposit of 200 EUR / 250 USD when the invoice is issued. One months prior to your arrival you will pay the remainder for your Service Package.
The payment modalities for rent and possible further costs (e.g. internship supervision fees, as stated in info box of the respective project description) depend on your host country and placement. We will inform you beforehand. In many cases these costs are paid on site, but for some countries and placements they need to be paid partially or fully in advance.
Other Projects That Might Interest You:
These projects are suggestions for alternatives that may interest you or those that could be chosen as COMBINATIONS. The combination of projects in different organizations is often possible and usually cheaper than two individual bookings.
Safaris, Kilimanjaro Climbs, Day Trips, Watersports
As "Budget Safari Tanzania" we are arranging cost-effective yet high-quality safaris, Kilimanjaro climbs, excursions, and watersports activities in Tanzania and Zanzibar. You will group with other World Unite! participants and further travellers.
As a World Unite! participant, you get a 15% discount on all offers of Budget Safari Tanzania. We will share a Discount Code with you that you can use with the online booking of your safari, Kilimanjaro climb, excursion or watersports activity.
Travel Health Insurance
We recommend the following travel insurance that is meant specifically for participants of internships, volunteering, language study, working holiday, and courses abroad. It is available for travelers of all nationalities and usable for all countries, except your home country. You can also add a journey liability insurance.
Just click on the link, fill in the form and you will get a confirmation email.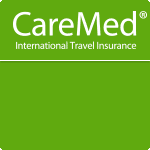 Cape Town
Cape Town is a bustling metropolis and is considered the urban and cultural center of South Africa. If you like urban lifestyle, you will not be missing out here.

Table Mountain dominates the city, on whose shallow top impressive clouds often form and then slide down into the unique flora and fauna of its slopes, vineyards and beaches. They are part of the Table Mountain National Park, which provides opportunities for numerous excursions and nature activities nearby the city.

The city centre, also called "City Bowl", bordered by mountains and the beach, is modern and has offices, shops, restaurants, bars, museums, galleries, tourist attractions and the harbor. There are also many colonial buildings, such as in Long Street, which is a landmark with many antique shops, hotels, restaurants and bars.
The neighborhoods south of the university are popular amongst students. You will find bars and party locations there that are cheaper than in the city centre, and aimed at young people.
Further south, passing upscale residential areas, you will reach the scenic peninsula with its quiet coastal villages. At Cape Point, at the southermost tip of the peninsula (about an hour's drive from the city center), the Indian and Atlantic oceans merge. On the way there, on Boulders Beach of Simon's Town, you will find a large colony of African Penguins.

The suburbs north of the city center are mainly residential areas of middle to upper middle standards. West of it, there is the Atlantic Seaboard coastline, known for its white sand beaches, coastal roads and trendy bars and restaurants that also attract many holidaymakers. Its ocean waters however are rather cold for swimming.

The majority of the 3.7 million inhabitants of Cape Town live in townships, which are located mainly in the eastern outskirts, north along False Bay. They were founded during the time of racial segregation to accommodate the non-white population. Even today, many families live there in poverty under bad living conditions.
Our local support team in Cape Town includes Dawn and Susanne.
Getting to South Africa
South Africa's two largest airports, Cape Town (CTP) and Johannesburg (JNB), are internationally well connected.
Port Elizabeth (PLZ) can usually be reached by flight with a transfer in Johannesburg or Cape Town. There are several low cost carriers in South Africa offering domestic flights that you might also book separately from your international flight to reach Port Elizabeth. In the case of our placements in Cape Town, your flights should be scheduled between 8 a.m. and 8 p.m.. If your flight arrives outside of this time frame (or departs on the return journey), we charge an extra 25 EUR per night transfer.
Some South African airlines such as mango connect certain South African cities with Zanzibar, however not throughout the year. They might be an option to look into when combining our two destinations Zanzibar and South Africa.