Volunteering in organic farming is possible on two farms on the Galápagos Islands: In La Soledad (San Cristobal) and in La Envidia (Santa Cruz). You will also work with the local community and with local children.

Finca in La Soledad (San Cristobal)
On the grounds of a farm at the tiny village of Soledad on the highland of the island of San Cristobal (15 km from the port), non-sustainable farming was carried out in the past. The 50 hectares of land was given by the National Park administration to an NGO, whose members are the 15 families of the village. They are currently reforesting the area with the help of foreign volunteers; and at the same time they are involved in farming and ecotourism/community tourism. 7 hectares of reforested land is used as an area where Galapagos giant tortoises roam; another 5 hectares, where previously blackberries and guava, which are invasive species were grown, are currently being reforested.

In the area of "Cerro Verde", farming is done, which is important to provide occupation and income to the local population, and to guarantee the supply of food, as importing all produce from mainland Ecuador would be of worse ecologic impact. When it comes to farming, it has to be taken into consideration that no introduced species can spread into the islands' nature. The green houses of the National Park administration, where native species are grown, are also located at Cerro Verde.
The Finca offers tourist accommodation of simple standard (dormitories with 4-6 beds; a total capacity of 21 beds), where also interns and volunteers stay. The project is financed through the rent.
Several tourist activities are offered, including a guided excursion to the sea lion colonies of "La Lobería" and other sites where animals can be observed, and outdoor sports such as surfing, kayaking, snorkeling and mountain biking.
Organic-Farm La Envidia (Santa Cruz)
On the island Santa Cruz at the community of Los Guayabillos, family Larrea does organic farming on their 24 hectares farm "La Envidia". Mr. Jorge Larrea has been working for more than 40 years as a farmer and is familiar with the challenges of farming on the Galapagos Islands and its potential negative impact on the islands' fragile ecosystem.
Volunteering at the Farms

Volunteer work at the NGO in La Soledad (Island San Cristobal) includes the removal of introduced species of plants such as guava and blackberry, and to breed and plant original, local plans instead. Around 1900 trees were planted so far; the NGO has its own tree nursery. The 15 families of the village are supported in eco-farming to make them less depending on the import of fruits and vegetables. Fruits and vegetables to cater for the guests are also cultivated on the land, using techniques of eco-farming. Volunteers also build paths for hiking in the area and develop further ecotourism activities.

The farm makes use of renewable energies and avoids, recycles and composts waste.

Participants don't need any previous experiences, but they need to be prepared to do physical work such as making use of a machete and having to carry loads such as watering cans and garden tools.
The working hours are typically from 8.00 a.m. to 12.00 p.m. and from 2.00 p.m. to 4.00 p.m. During the remaining hours of the day volunteers can go hiking in the area, relax, do sports (football, volleyball) or do excursions. There is internet. The duration of stay is 3 weeks to 3 months.
Twice a week, mentally and physically impaired children come to the Finca and get riding therapy. Here volunteers can participate.

At the organic farm La Envidia en Santa Cruz, interns and volunteer try to stop the expansion of invasive species such as blackberry and Tupi Rosa. They plant short-cycle crops in small scale; they plant organic coffee (the crops of this produce are segmented, this means that while an area is ready for harvesting twice a year, the other area is in process of growing; nevertheless, it needs to be maintained and cleaned along the year), and breed and take care of farm animals (cows, chicken, ducks, pigs).
Volunteers and interns live on the farm with the farmer's family. The working hours depend on the tasks to be performed, but are generally Monday to Friday from 8.00 a.m. to 1.00 p.m. Afternoons and weekends are usually off and you will have time to explore the island.
Info Box
Location: San Cristobal or Santa Cruz-Island, Galapagos
Availability: All year, Start date flexible
Minimum Duration: 2 weeks

Maximum Duration: 12 Weeks
Language Requirements: No Spanish is needed!
Accommodation:
Accommodation at the Farm

Supervision Possible: No
Qualification Of Supervisor: -
Minimum Qualification Of Intern: -
Further Contribution To Project: None

Volunteering Possible:

Yes

Required Qualification For Volunteer:

None

Further Contribution To Project:

None

Expectations:

Professional Conduct,

Do you have the "right" attitude?
Accommodation in Galapagos

House in Puerto Baquerizo Moreno:
The house for interns and volunteers in Puerto Baquerizo Moreno on San Cristobal, is located two blocks from Boulevard and 2 minutes walk from the beach "Playa Man".
It has 5 dormitories with 2 sets of bunk beds. Each room has a private bathroom and air conditioning. There is hot water. The house has a fully equipped self-catering kitchen and a common room. Bed linen and towels are provided. A cleaner comes multiple times a week.
This accommodation is suitable for any project in the town of Puerto Baquerizo Moreno.
Accommodation in Project:
For projects on th either islands of Galápagos, accommodation will be provided there - e.g. at an organic farm. Please refer to the details of the project and photographs to know more.
Rates for Volunteering
2 weeks - 1460 EUR
Any additional week - 490 EUR (max. 12 weeks)
The Rates for Volunteering include:
Accommodation in Galapagos including vegan meals
Pick-up and Transfers from/to San Cristobal (SCY) or Balta/Seymore Airport (GPS), depending on location of your volunteering, on arrival and departure
Access to the World Unite! Online Resource Centre which has Preparation Materials including Intercultural Preparation, compiled particularly for your destination (PDFs, Videos)
Preparation Session via Skype, together with further participants
Individual Consultation and Preparation prior to your arrival
Accompanying you to your placement on your first day
Donation to your project
The Rate DON'T include
Travel to and from Galapagos (you book it on your own)
Migration Card and National Park Fees (see below)
Insurance (Travel Health Insurance, Liability Insurance, Travel Cancellation insurance; you book it on your own, we can assist you)
Personal Expenses
Vaccinations
Local Transport (Estimated amounts see below)
Arrival outside of regular office hours and public holidays + 25 USD
Major change after initial booking + 30 EUR
Overview of other costs:
Migration Card 20 USD
National Park Fee 100 USD
If meals are not included: around 100-200 EUR (120 USD)/Month (Estimate)
Small local expenses (Internet, Local transport): around 20-40 EUR (30-50 USD)/Month (Estimate)
Insurance 20-40 EUR(30-50 USD)/Month
How do I pay?
Once all your questions have been answered and you confirm that you want to participate, we will email you an invoice. You can pay it via bank transfer, credit card or via Paypal. You will pay a deposit of 200 EUR / 250 USD when the invoice is issued. One months prior to your arrival you will pay the remainder for your Service Package.
The payment modalities for rent and possible further costs (e.g. internship supervision fees, as stated in info box of the respective project description) depend on your host country and placement. We will inform you beforehand. In many cases these costs are paid on site, but for some countries and placements they need to be paid partially or fully in advance.
Other Projects That Might Interest You:
These projects are suggestions for alternatives that may interest you or those that could be chosen as COMBINATIONS. The combination of projects in different organizations is often possible and usually cheaper than two individual bookings. Please contact us to know more! Check out our other listings in the areas of "World Learner" and "Active Travel" at your travel destination to make your stay even more interesting.
Learning Spanish in Galapagos!
A basic knowledge of Spanish is required for projects in Galápagos. Before the start of your project, you can take lessons in Quito, Ecuador or in Puerto Baquerizo Moreno on San Cristobal Island, Galapagos. The lessons are for 20 hours per week.
Group Lessons and Accommodation in Student House:

| | |
| --- | --- |
| EUR | Quito |
| 1 Week | 230 |
| 2 Weeks | 440 |
| 3 Weeks | 640 |
| 4 Weeks | 840 |


Individual Lessons and Accommodation in Student House:
| | | |
| --- | --- | --- |
| EUR | Quito | Galapagos |
| 1 Week | 280 | 495 |
| 2 Weeks | 520 | 890 |
| 3 Weeks | 740 | 1290 |
| 4 Weeks | 970 | 1690 |
Check "Language Training Required" in the registration form, specifying your desired duration (minimum of 20 hours for one week).
Travel Health Insurance
We recommend the following travel insurance that is meant specifically for participants of internships, volunteering, language study, working holiday, and courses abroad. It is available for travelers of all nationalities and usable for all countries, except your home country. You can also add a journey liability insurance.
Just click on the link, fill in the form and you will get a confirmation email.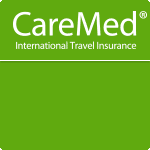 Santa Cruz
The Santa Cruz Island, after Isabela, is the second largest but most populated island of the Galapagos archipelago. On the 800 meter high volcanic island, there are several villages where farmers mainly live.  The population is about 15,000 people. The capital of the island is Puerto Ayora and had 12,000 inhabitants, the largest city of the archipelago.  There are several banks, schools, hotels, shops and entertainment. Tortuga Bay is one of the main attractions of the island for tourists. The airport of Santa Cruz is located on the adjoining northern tip of Baltra Island (Seymour Airport - GPS)  with daily flights to Quito, Guayaquil and the neighboring island of San Cristobal). From Puerto Ayora there are ferries to the neighboring populated islands San Cristobal and Isabela. The airport can be reached by taking a bus from Puerto Ayora to Itabaca channel (only 400 meters wide),  there is then a ferry and then you continue by bus to the airport.
In Santa Cruz, we have assignments on an organic farm in rural areas (farming, rural tourism) and Tourism Internships in the town of Puerto Ayora.

San Cristobal
The island of San Cristobal consists of 3-4 coalesced volcanoes with a height of up to 730 meters. On it, live about 10,000 people. Puerto Baquerizo Moreno, the capital of Galapagos, is located on the southwest tip of the island. The city has about 7000 inhabitants, the second largest city of the Galapagos Islands to Puerto Ayora and has an airport (SCY), which is connected to Quito, Guayaquil and the neighboring island of Santa Cruz. Fishing and tourism are the main activities of the inhabitants of the city.
On San Cristobal we offer internships (National Park Service), Spanish language classes in Puerto Baquerizo Moreno and placements on an organic farm in rural areas (farming, rural tourism).
Isabela
Isabela is the largest island and about four times as big as Santa Cruz. The island is particularly known for its animal life. It is less populated than Santa Cruz and San Cristobal; the largest village is called Puerto Villamil and is located on the southeastern tip, opposite of Santa Cruz. With about 2200 inhabitants, it is the third largest city in the Galapagos archipelago.
The temperatures of the coastal resorts on Galapagos remain throughout the year between 19 degrees minimum and 30 degrees maximum.
Isabela is a part of our 24-days Voluntourism program (the volunteering work is found on Santa Cruz and San Cristobal).
Getting To Galapagos
For Internships, book your flights to Galápagos. For projects on the island of San Cristobal, you can fly to SCY (San Cristobal) and for Santa Cruz you can fly to GPS (Baltra/Seymore Airport).
For Volunteering, the flight from Quito to Galápagos is already included in the price, so you book your tickets to Quito (Mariscal Sucre International Airport, UIO). Your volunteering assignment starts on Saturdays in Quito.
Alternatively, if you find a much cheaper flight to Guayaquil (GYE), we can book a stay and a connecting flight from there to Galapagos (costs around 75 USD extra). Please note that if you arrive during holidays, a surcharge of 25 USD is applicable for working outside hours.
You will be picked up regardless of which airport you arrive at.