When volunteering or doing an internship at the world's largest sanctuary for Vervet Monkeys near Kruger National Park in South Africa, you can observe the social behavior of monkeys to determine if and into which troops they can be integrated. Likewise, you take care of orphaned, injured and sick monkeys, participate in awareness training, clean enclosures and help with all other necessary tasks at the sanctuary such as building a protected forest and doing small repairs.
What is your placement organisation doing?
Vervet Monkeys are not considered an endangered species, but their number is decreasing. The primates are injured and killed by people who are expanding into their shrinking habitats. In many areas, farmers consider them to be a threat to their crops and therefore shoot the animals, even though vervets are only interested in ripe fruits that are usually not found on commercial farms where the harvest takes place well before the ripening. The monkeys become also victims of dogs, vehicles, electricity pylons and poison. In the wild they are hunted for their meat as well as for the production of traditional medicine and for medical research.

Often, orphaned monkeys are kept illegally as pets and as an attraction in bars. When they grow too too big and become difficult to keep, they are usually released, but as the result of domestication and lack of socialization with fellow vervets those monkeys often lack the skills to survive in the wild.

With currently around 600 monkeys in the sanctuary and extensive rehabilitation measures, the project, which is located not far from Kruger National Park in South Africa, is the largest protection program for Vervet Monkeys in the world. The project rescues injured and orphaned monkeys and those previously kept as pets. It provides medical care and a safe haven for the monkeys and, if possible, seeks to bring them back into their original troop in the wild or, if that is not possible, integrate them into a troop within the controlled environment of the sanctuary.
In addition, the organization conducts public awareness programs. At festivals and concerts, they run an information and food stand and also informs about the monkeys at schools and to farmers and bar owners. School classes can also visit the sanctuary.
How can you get involved?
Volunteers are involved in all aspects of the project - feeding the monkeys year round, monitoring and recording their behaviors and group dynamics to decide whether they can be reintegrated into their original troops in the wild (in case their area of origin is known) or into troops at the sanctuary.

Volunteers can participate in the hand-rearing of orphaned vervets during the "Baby Season" (November to February). However, it is important to mention that the project is not a petting zoo and that human contact is possible only with the youngest monkeys for a limited time. As soon as they can drink from the bottle on their own, they are connected with a foster monkey mother to prevent domestication.

Volunteers also participate in educational programs and awareness-creation activities at schools and for the general population throughout the year.

You can also assist the organization with building a protected and fenced forest of several hundred acres, which serves as a habitat for monkeys that can not be rehabilitated into the wild.

You can specify your areas of interest and focus on these during your time as a volunteer at the sanctuary.

Besides volunteering, supervised zoology internships are possible. Depending on your field of study and level of experience, as an intern you can also take on medical wound care, veterinary treatments, preparations of medicines, and first aid.
Please be aware of the fact that the work at the sanctuary is mostly hands-on, physically demanding, hot and "in nature".
What are your main tasks?
Collecting, cutting and preparing food for monkeys
Monitoring monkeys in the sanctuary and writing reports
Cleaning of enclosures, blankets, feeding bowls, plates and milk bottles
Milk preparation for baby monkeys and care of babies (day and night)
Help in the infirmary - care of sick and injured vervets
Support for integration into social groups and rehabilitation
Building activities (repairs and construction of new enclosures and the new protected forest
Support with awareness-raising programs
Cooking for volunteers on the weekends
Support with fundraising campaigns and newsletters
The work is done in shifts and also on weekends. You will work around 40 hours per week, with 7 to 9 hours of daily work. Volunteers have one day off per week and can use transfers at no additional cost to Tzaneen to stock up, swim in the pool of a lodge or spend time in a mall which has a cafe.
Info Box
Location: Limpopo Province, South Africa
Start dates: Every Sunday or Monday in Tzaneen, throughout the year (see arrival information below)
Minimum duration: 2 weeks

Maximum duration: 6 months

Minimum age: 18 years
Language skills required: English
Accommodation: Volunteer cabins on vegan full board

Internship possible: Yes

Qualification of supervisor: MA Anthropology, Zoology and History of Mathematics
Minimum qualification intern: -
Further contribution to the project: -

Volunteering possible:

Yes

Expected qualification volunteers:

None, you will learn everything on-site

Further contribution to the projekt:

No

We expect:

Appropriate physical fitness, ok with "dirty" work in nature, professional work,

the "right" attitude
Volunteer cabins in the bushland
You will be accommodated in wooden cabins on the grounds of the sanctuary where you can experience real "bush feeling".
The Standard Volunteer Hut is shared with a maximum of one other volunteer. It has 2 single beds with mattress, chair and table. These cabins have no electric power and no light, so you should bring a battery powered or rechargeable lamp. Pillows and mattress/pillow covers are provided, but you should bring your own sleeping bag. In the communal area there is solar power and the possibility to charge or operate your electrical appliances. Single occupancy of the cabins is possible for a surcharge.
There are also 2 cabins of higher standard, which have a double bed, their own solar power and duvets.
All cabins share a central sanitary facility with hot, gas-heated showers, compost toilets and sinks.
Vegan food is provided and prepared by professional chefs who are also volunteers and occasionally change.
Laundry is washed from Monday to Friday at no extra cost. In the communal area, there is wireless internet at no additional cost. On the site there is network coverage for mobile phones.
Any duration from 2-4 weeks is a flat-fee of 1190 EUR. Any additional week from the 5th week is is 220 EUR/week.
Extras (Surcharges on top of above amounts): Single occupancy standard cabin instead of twin sharing: 75 EUR/week. Single occupancy cabin of higher standard instead of standard cabin twin sharing: 110 EUR/week. Double occupancy cabin of higher standard instead of standard cabin: 65 EUR/week per person.
This includes:
Individual Consultation and Preparation prior to your arrival
Access to the World Unite! Online Resource Centre which has Preparation Materials including Intercultural Preparation, compiled particularly for your destination (PDFs, Videos)
Preparation Session via Skype; together with further participants
Pick-up and Transfers from/to Johannesburg Airport (please see information how to get there in the slider "Getting There") on arrival and departure
24 Hours emergency support by local support team
Accommodation at volunteer cabins on vegan full board

Local SIM Card with 100 ZAR air time

Issuance of Confirmations/Certificates for your university, scholarship, insurance, etc. and filling out/signing Internship Contracts for your university
15% Discount for Safaris, Kilimanjaro Climbs, Excursions and Watersports Activities offered by "Budget Safari Tanzania"
The Rates do NOT include:
Travel to/from Johannesburg (you book it on your own; we can assist you)
Insurance (Travel Health Insurance, Liability Insurance, Travel Cancellation insurance; you book it on your own, we can assist you)
Personal Expenses
Vaccinations
Other Projects That Might Interest You:
These projects are suggestions for alternatives that may interest you or those that could be chosen as COMBINATIONS. The combination of projects in different organizations is often possible and usually cheaper than two individual bookings.
Safaris, Kilimanjaro Climbs, Day Trips, Watersports
As "Budget Safari Tanzania" we are arranging cost-effective yet high-quality safaris, Kilimanjaro climbs, excursions, and watersports activities in Tanzania and Zanzibar. You will group with other World Unite! participants and further travellers.
As a World Unite! participant, you get a 15% discount on all offers of Budget Safari Tanzania. We will share a Discount Code with you that you can use with the online booking of your safari, Kilimanjaro climb, excursion or watersports activity.
Travel Health Insurance
We recommend the following travel insurance that is meant specifically for participants of internships, volunteering, language study, working holiday, and courses abroad. It is available for travelers of all nationalities and usable for all countries, except your home country. You can also add a journey liability insurance.
Just click on the link, fill in the form and you will get a confirmation email.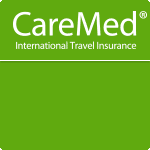 You fly to Johannesburg (Oliver Tambo Airport, JNB) where you should arrive on a Sunday (possible all day, ideally before 8am) or Monday (before 8am). If your flight arrives before 8am, you can use the Translux Coach to the project on the same day.
We will pick you up from Johannesburg airport and accompany you to the bus station in Pretoria. All train and bus ticket costs are included in the price.
You will then reach Tzaneen by coach at around 3:40pm, where you will be picked up from from the bus station and accompanied to the project.
We need at least 3 weeks lead time to make the reservation of you bus ticket. If you arrive in Johannesburg later than 8am on Sunday, you will stay in Johannesburg for one night and then take the bus the following Monday morning. There is an extra charge for staying at a hostel/hotel in Johannesburg. We can recommend/ book a hostel/hotel.