You can choose to work at the reception, in customer service or in other departments of
4 to 7 star hotels in China
. The hotel jobs are possible in big cities like Beijing and Shanghai, as well as on the tropical island of Hainan in the South China Sea.
These jobs are only possible on a Work Visa, for which you have to commit yourself for one year and you need to have at least a BA degree that you have obtained at least 2 years ago.
Luxury city hotels and hotels at tourist regions
The hotels are city hotels and hotels at tourist sites in Beijing, Shanghai, Sanya, Hangzhou, Ningbo, Jiuzhaigou, Chongqing, Sozhou, Kunshan, Xian and Yangshuo.
The hotels include the Hotel Fortune Group, Holiday Inn, Crown Plaza, Intercontinental, Days Inn, Sheraton, Howard Johnson, Shangri-La and independent hotels and resorts of high class.
In general, you work at the reception, in customer relations or in the service area where you can use your foreign language skills and interact with international guests.
Chefs with experience in Western cuisine are explicitly sought.
Prerequisites include good command of spoken and written English, excellent service mentality and impeccable way of dealing with hotel guests, hotel employees and supervisors. Other languages are an advantage, especially Russian.

In addition to the major cities, the tropical island of Hainan in the South China Sea, China's southernmost province, called "the Hawaii of China", is increasingly becoming popular as a holiday destination. Especially around the city of Sanya, there are now many luxury beach resorts and tourist entertainment, as well as rural tourism and outdoor adventure. Tourists from many countries, including German, Swiss, Austrian, and several other European tourists do not need visas for short holidays in Hainan. In 2012 32.4 million Chinese tourists and 816,000 foreign tourists traveled to Hainan.
The minimum duration of this job is one year. Accommodation and compensation are provided at no extra charge by the hotels; additionally you get a monthly compensation of RMB 7000-8000 (850-1000 EUR / 980-1100 USD). Professional chefs can get a higher salary.
Steps:
1. You email us your CV in English along with a recent photograph.
2. You share your Skype user name with us. Our coordinator in China will first have a talk to you and then get in touch with hotels.
3. The hotel will again interview you via zoom and share with you the exact conditions report (content, scope of work, etc.).
Info Box
Location: Various cities and holiday destinations in China
Availability: All year, Start date flexible
Minimum Duration: 1 Year

Maximum Duration: 4 Years
Language Requirements: English
Further Languages Of Advantage: Russian, other languages
Accommodation:
Is provided by the hotel (with food)

Documents Required:

* Tabular CV in English

* Recent photograph

* Skype user name

Compensation: 7000-8000 RMB/Month

Working Holiday deals are also available as an internship. The specifics depend on the requirements of your college for the internship.

Supervision Possible: Yes
Qualification Of Sypervisor: Hotel Management Staff
I'm Selina and have been in China for about a month. In the 5 star hotel Pullman Newport, where I am completing my internship as Welcomer, I have been working now for 3 weeks; I arrived in China a bit earlier. The work is really great and I am in constant contact with people and especially with other colleagues. Everyone is super nice and I am often invited to do something, even if it is not always easy to understand. When I'm not working, I explore my city, Kunshan. With a population of about 1 million, it seems very large, but the Chinese disagree. :) There are some things you can do, but it's also a nice change on days off to go to Shanghai and do something there, I'm really happy that I'm here for another 5 months, to learn even more about China, a country that I really seem to learn from like no other, and especially about its people.
Hotels provide accommodation free of charge for you, usually in a separate staff residential building. They are high-standard rooms (such as hotel rooms) with private bath, TV, refrigerator, etc. You may share a room with other interns of the same sex.
I. World Unite! Service Package
Mobile/Cell Phone Users: If you don't see the rates for your desired duration of stay, hide other (shorter) durations of stay.
up to 180 Days

181-365 Days


1 Person


800 EUR
900 EUR

2-4 Persons
(Per Person)

750 EUR
850 EUR
Convert
to USD, GBP, AUD, CAD and other currencies.
The World Unite! Service Package includes:
Individual Consultation and Preparation prior to your arrival
Access to the World Unite! Online Resource Centre which has Preparation Materials including Intercultural Preparation, compiled particularly for your destination (PDFs, Videos)
Preparation Session via Skype, together with further participants
Arrangements of the Documents you need for your Visa Application, but not the official government fees for the visa (See costs below)
Local Police Registration (if required), assistance with the local Health Checkup (required for some long-time visa) and Opening of a Bank Account in China (required for some jobs/internships)
Pick-up and Transfer on arrival from the next international airport to where you do the placement
Personal support staff in China/Mongolia (Beijing/Ulaanbaatar) and at our international office
Accompanying you to your placement on your first day
Local SIM Card (only for placements in Beijing and Ulaanbaatar)

Issuance of Confirmations/Certificates for your university, scholarship, insurance, etc. and filling out/signing Internship Contracts for your university
Costs for

10 seedlings of indigenous trees

that we plant on the slopes of Kilimanjaro
The Rates do NOT include:
Accommodation and Meals (see below)
Travel to/from China (you book it on your own; we can assist you)
Official fees for Visa (see below)
Insurance (Travel Health Insurance, Liability Insurance, Travel Cancellation insurance; you book it on your own, we can assist you)
Personal Expenses
Vaccinations
Local Transport (Estimated amounts see below)
II. Accommodation Costs
You find accommodation costs at the tab "Accommodation".
For hotel internships in China with a minimum duration of 3 months, there are usually no costs for accommodation and meals.
For Au Pair in China there are no costs for accommodation and meals in case of host family accommodation. In case of accommodation at the university's hall of residence, there are no accommodation costs, but costs for self-catering.
Overview of other costs:
Visa around 40-200 EUR (50-250 USD) depending on activity and duration; to apply for prior to your travel
If meals are not included: 100-150 EUR (125-190 USD)/Month (Estimate)
Small local expenses (Internet, Local Transport): ca. 20-40 EUR (30-50 USD)/Month (Estimate)
Insurances around 20-40 EUR (30-50 USD)/Month
How do I pay?
Once all your questions have been answered and you confirm that you want to participate, we will email you an invoice. You can pay it via bank transfer, credit card or via Paypal. You will pay a deposit of 200 EUR / 250 USD when the invoice is issued. One months prior to your arrival you will pay the remainder for your Service Package.
The payment modalities for rent and possible further costs (e.g. internship supervision fees, as stated in info box of the respective project description) depend on your host country and placement. We will inform you beforehand. In many cases these costs are paid on site, but for some countries and placements they need to be paid partially or fully in advance.
Other Projects That Might Interest You:
These projects are suggestions for alternatives that may interest you or those that could be chosen as COMBINATIONS. The combination of projects in different organizations is often possible and usually cheaper than two individual bookings. Please contact us to know more! Check out our other listings in the areas of "World Learner", "Active Travel" and "Working Holidays" in China to make your stay even more interesting.
Travel Health Insurance
We recommend the following travel insurance that is meant specifically for participants of internships, volunteering, language study, working holiday, and courses abroad. It is available for travelers of all nationalities and usable for all countries, except your home country. You can also add a journey liability insurance.
Just click on the link, fill in the form and you will get a confirmation email.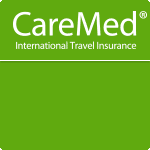 Getting To China
 
All major cities in China, as well as the holiday islands of Hainan and Ulaanbaatar (Mongolia), have international airports and you fly directly into the city of your project. There, you will be picked up from the airport.
Frequently Asked Questions(FAQs)
The start date of any internship, volunteering assignment or Working Holiday can be discussed with your coordinator during your Skype conversation with him/her. The group Chinese language lessons, though, start the first Monday of every month.
Yes, this is possible and we will give you our best rates. Just let us know when you arrive and leave and we will let you know the costs.
During your internship or Working Holiday jobs, you travel around during your free time, holidays or weekends.
No problem; in China, women move around freely and confidently.
We have Working Holiday participants and students in Beijing at most times, and it is possible for you to stay together. The number of interns at a particular site is decided by the company itself. It is very easy to get in contact with other foreigners of your age in Beijing, if you so wish, as there are very many. At other locations, such as Hainan and other cities, we have fewer participants.
Our Info - PDF that you get as a participant, gives detailed information on health care. Also refer to
Recommended Vaccinations
You can choose whether you want to live in an apartment in the city center of Beijing, which you share with other participants, or in a hotel. Details are in the tab "Accommodation".
Yes, there is wifi internet.
The apartments have a washing machine.
Yes, there are well-equipped kitchens in the apartments. Details are in the tab "Accommodation".
You should be able to make yourself understood in English. If another language is required, this is indicated in the info-boxes of the respective projects.