A non-profit trust based in Jodhpur aims to promote self-esteem, financial independence, education as well as professional and social competencies to disadvantaged women and girls in Rajasthan. The focus of the work is mainly on women within the Dalit communities, who experience three levels of discrimination based on their caste, their economic situation and their gender. By doing your volunteer or internship assignment with the trust, you can contribute to the empowerment of these women.
This placement is possible as a
Remote / Virtual internship
from home!
Tasks for Remote Interns:
Public relations, report writing, fundraising, networking, blog, newsletter and social media updates. The remote internship is
450 EUR
for the first month and 100 EUR additionally for any additional month or part thereof. Just
submit the
inquiry/order form form
and mention "Remote Internship"!
Why is your support needed?
Due to traditional gender roles and religious customs, women from the Dalit communities have little or no access to education and income, making poverty and persecution for them a fact of life. Girls from poor families often don't attend school as they have to help with housework, have to assist with the care for younger siblings, or with generating the family income, particularly when there is no school nearby.
Volunteers/interns are an important part of the trust. Around 15-20 volunteers at any time are needed to ensure the smooth running of all projects. Typically, volunteers/interns work simultaneously in two projects, depending on their schedule, from Monday to Friday. You can for instance combine a placement at two different Empowerment Centers, or a placement at the "No Bad Touch" program with a placement at the Boarding School. Working hours are usually within the time frame between 09:00 am to 06:00 pm.
The organisation has a need-based approach and therefore you might not be able to choose the project you will be working at but will rather be placed where your help is most needed. As local needs may change rapidly (e.g. depending on the number of women/girls in the projects and the number of volunteers/interns on-site), volunteers/interns are therefore expected to be flexible concerning their tasks and area of responsibility.
Possible activities for volunteers/interns are (usually two projects are combined):
Teaching at Empowerment Centers in Jodhpur
In several empowerment centers in Jodhpur, women and girls can get education in Hindi (basic reading & writing), English, math, as well as handcrafts (e.g., sewing, text printing, embroidery, bead embroidery, etc.). Computer courses are also offered in some centers.
As a volunteer/intern, you teach basic maths or English at the Empowerment Centers. The teaching there is quite basic and does not require a high level of English or Maths, so don't worry about not having perfect English or complex math skills.
Teaching here is not comparable with a regular classroom situation and you may teach a 12-year-old girl together with a 43-year-old woman in math.
As a volunteer/intern, you will teach at each centre for roughly two hours each day, five days a week which leaves time for lesson preparation.
In addition, volunteers/interns conduct weekly workshops at each center, e.g. about history, geography, creative design, psychology, environmental protection, hygiene, pregnancy, menstruation, women's rights, etc. You are welcome to think of a topic yourself or to create a workshop on your own; Sambhali Trust can give you advice.
Since the English and math skills of the girls and women as well as their age can vary widely, you should plan your lessons in a need-oriented way.
The trust also operates Empowerment Centers in Setrawa, a village about 100 km from Jodhpur in the Thar desert, where internships/volunteering is also possible. Internships/volunteer assignments in Setrawa are particularly suitable if you are able to live and work in a rural environment and bring high adaptability, flexibility and cultural sensitivity to life in an Indian host family. If you are interested, we will be pleased to provide you with further information about this placement.
Boarding House
The trust also runs a Boarding House in Jodhpur for girls between 7-15 years from Setrawa and other villages who attend a school in Jodhpur. Volunteers and interns provide help with the homework in the afternoons and spend leisure time with these children.
"No Bad Touch" Prevention Program
"No Bad Touch Project" is a prevention program for the sexual abuse of children. It is the first program of its kind to publicly address this issue in Jodhpur. Together with a local project coordinator, workshops are conducted in schools or other institutions around 10 times per month to raise awareness and to teach children how to keep safe. This project is particularly suitable for participants who are open to this topic and who are willing to speak in front of an audience.
Administration & Marketing
Volunteers/interns can also contribute to administration tasks and marketing activities, e.g. in public relations, report writing, fundraising, networking, as well as blog, newsletter and social media updates.
The trust also operates a boutique where women's and girls' artistic products are sold. You can also help with the marketing and administration of the boutique or develop ideas for own campaigns.
An administrative role would require the volunteer to have an understanding of Microsoft Word and Excel and to show flexibility with regard to the exact tasks. An internship/volunteer placement in administration and marketing offers you a profound insight into the work of an NGO.
Sewing, Creative Design, Arts and Crafts
There are two sewing centers filled with graduates from the trust's programs. They are making products for the Boutique and for overseas clients. The trust is particularly looking for volunteers with sewing or design experience that could potentially take on a sewing teaching role within these centres and help evolve the catalogue.
Also volunteers of more mature age groups (50 +) are very welcome.
Please let us know which areas described above are particularly appealing to you! We can make suggestions for suitable project combinations.
Supervised internships in the field of psychology are possible with Dr. Reena Bhansali. There is a separate internship description in the category "Psychology, Psychotherapy".
Info Box
Location: Jodhpur or Setrawa/Rajasthan, India
Availability: All year, Start date flexible
Minimum Duration: 1 Month

Maximum Duration: 12 Months
Language Requirements: English

Further Languages Of Advantage: Hindi
Accommodation:
In Jodhpur: Guest House, in Setrawa: Host Family

Supervision Possible: Yes
Qualification Of Supervisor: Social Worker
Minimum Qualification Of Intern:
None
Further Contribution To Project: None

Volunteering Possible:

Yes

Required Qualification For Volunteer:

None

Further Contribution To Project:

None

Expectations:

Professional Conduct,

Do you have the "right" attitude?
Review by Jule
It's six months now that I arrived in India and I can't believe how fast it went by.
I was working at the "Sisters for Sisters" project during my whole stay and the time I spent there was awesome.
It was very satisfying to see the girls' progress in English but even more interesting to see how much their personalities developed. When I arrived I didn't really like the group dynamic. The bigger girls used to command the smaller ones and there was lot of argueing, beating and shouting. Also it was always a problem to get Jothy and Silpa involved who are pretended to be mentally ill or something. The other kids always made fun of them and didn't really like them. Now, they are part of the group and accepted by the other ones.
We did a lot of arts and crafts what they all enjoyed very much but the biggest project we started with the girls was the "hygiene project" which means we washed their hair and tried to get rid of the lice. Also they all got toothbrushes and every day they get cream what noone provided them before.
From November on there were baby girls coming who were found in the bushes or near temples. Because the staff somehow didn't feel responsible for these babies, they were taken care of by the other girls who didn't go to school. In my opinion that was just more than these 15 year old girls could take because they barely knew how to take care of hygiene and proper food for themselves.
With the help of a previous volunteer that changed recently, the "Sisters Babies" project was introduced. Now the girls who used to be with the babies can take part in the Hindi/English and the arts lessons, what makes me very happy.
The first half of my stay I tought English in the Empowerment Centre.
The second half I spent at the "Brothers for Sisters" project which three other volunteers and I introduced. Brothers for Sisters takes place in a poor muslim area. I went there from 10.30 till 1.00 o'clock every day, teaching women and girls basic English and Maths.
From the beginning on they all have been very enthusiastic about taking part in the project. You see on the first day there were 120 women insted of 30 ;)
In the meanwhile the number of participants decreased but there are still about 70 women and girls coming to learn regularly. Already we can see a big progress in their English skills, not mentioned the embroidery.
Now, they can express themselves better and we don't need someone to translate every word anymore. However, the main change we recognized is that they gained a lot of self-confidence.
In the beginning most of them were too shy to come to the board, read out the sentenses they wrote down or even say their names. Currently they present tasks in front of the class and explain them to the girls who didn't understand all of it. It's priceless to see them so proud when the other girls understood and clapp.
I think this is a very important project which can make a huge difference in these womens' lifes.
The time was awesome. I'm glad I came here because I learned a lot about the culture and the Indian way of life. The family and the other volunteers made me feel like home and I'm very sad to leave.
Nevertheless I gained a lot of experience and made friends in all over the world. I'm sure I'll come back to visit the projects and the family one day.
Accommodation in Jodhpur and Setrawa

Guest House in Jodhpur:
Accommodation in Jodhpur is at a guest house of high standard, which is run by our partner Sambhali Trust, and where more volunteers/interns live. There are single and double rooms on the ground floor and the first floor with ceiling fans and/or Indian cooler. All rooms have a private bathroom. Our participants get full boarding (3 meals a day) + free drinking water. Wifi is also included. There is also access to a complementary washing machine, iron board, refrigerator, and house kitchen. Linen and towels are provided at no extra cost. If the house is fully occupied, we organize a homestay in Jodhpur.
Acccommodation in Setrawa:
In Setrawa (village in the Thar Desert), our participants live in a house of simple standard with full boarding. The local Indian food is cooked by a neighborhood woman. In the neighborhood there is also telephone and wifi internet. During the hot months (March-October), with daytime highs between 40 and 50 degrees Celsius (100-122 Fahrenheit) and night temperatures of about 24-30 degrees (75-86 F), participants in Jodhpur and Setrawa often sleep on the roof.
Volunteers in Setrawa also often drive on the weekends to Jodphur, where there are accommodation costs of about 450-600 Rs/night; so the total cost per month for bus, accommodation and food should be expected to be slightly higher.
I. World Unite! Service Package
Mobile/Cell Phone Users: If you don't see the rates for your desired duration of stay, hide other (shorter) durations of stay.
up to 31 Days

32-60 Days

61-90 Days

91-120 Days

5 Months or longer


1 Person


450 EUR
600 EUR
700 EUR
750 EUR
850 EUR

2-4 Persons
(Rate per Person)

400 EUR
500 EUR
600 EUR
650 EUR
700 EUR
Convert
rates to USD, GBP, CAD, AUD and other currencies
The World Unite! Service Package includes:
Individual Consultation and Preparation prior to your arrival
Access to the World Unite! Online Resource Centre which has Preparation Materials including Intercultural Preparation, compiled particularly for your destination (PDFs, Videos)
Preparation Session via Skype, together with further participants
Arrangements of the Documents you need for your Visa Application and assistance with local registration (if required) but not the official government fees for the visa (See costs below)
Pick-up and Transfers from/to Jodhpur Airport (JDH) on arrival and departure
Personal support staff at your location and at our international office
Orientation and Introduction in Jodhpur
Accompanying you to your placement on your first day. This is done by long-term volunteers, the so called "volunteer coordinators" who will also introduce you to your project work
24 Hours emergency support by local support team
Local SIM Card with 600 Rs. airtime credit

Issuance of Confirmations/Certificates for your university, scholarship, insurance, etc. and filling out/signing Internship Contracts for your university
Donation of 50 USD (in domestic currency) to your placement organization (in case of charitable organizations)
Costs for

10 seedlings of indigenous trees

that we plant on the slopes of Kilimanjaro
The Rates do NOT include:
Accommodation and Meals (see below)
Travel to/from Jodhpur (you book it on your own; we can assist you)
Official fees for Visa (see below)
Insurance (Travel Health Insurance, Liability Insurance, Travel Cancellation insurance; you book it on your own, we can assist you)
Personal Expenses
Vaccinations
Local Transport (Estimated amounts see below)
Please note that for supervised/mentored internships, some organizations charge further contributions. You find this information in the "Info Box" below the respective internship description.
II. Accommodation Costs
You can choose between the following options:
Mobile/Cell Phone Users: If you don't see the rates for your desired duration of stay, hide other (shorter) durations of stay.
Rates in Indian Rupees!

Convert Currency

Short-time stay
(1-31 Days)
Long-time stay
(32-365 Day)


(You pay proportionally per day)

In Jodhpur


Guest House on Full Board
1 Person*
(Single Room)
-

32,000 Rs/Month

2 Persons p.p.*
(Double/Twin Room)
-
22,000 Rs/Month
Bed at a 4-share dorm room
15,000 Rs/Month
In Setrawa


House of Simple Standard
on Full Board
1 Person


(Sharing double room)

-
12,000 Rs/Month
2 Persons p.p.
(Double/Twin Room)
-
12,000 Rs/Month
If available, also single persons might choose to be accommodated sharing with another participant. For incomplete months you pay proportionally per day.
In case of 3-4 person: Same rate as in case of 2 Persons. 5 or more persons: Contact us for group rates.

Overview of other costs:
Visa around 130 EUR (160 USD); to apply for prior to your travel
Insurances around 20-40 EUR (30-50 USD)/Month
How do I pay?
Once all your questions have been answered and you confirm that you want to participate, we will email you an invoice. You can pay it via bank transfer, credit card or via Paypal. You will pay a deposit of 200 EUR / 250 USD when the invoice is issued. One months prior to your arrival you will pay the remainder for your Service Package.
The payment modalities for rent and possible further costs (e.g. internship supervision fees, as stated in info box of the respective project description) depend on your host country and placement. We will inform you beforehand. In many cases these costs are paid on site, but for some countries and placements they need to be paid partially or fully in advance.
Other Projects That Might Interest You:
These projects are suggestions for alternatives that may interest you or those that could be chosen as COMBINATIONS. The combination of projects in different organizations is often possible and usually cheaper than two individual bookings. Please contact us to know more! Check out our other listings in the areas of "World Learner" and "Active Travel" at your travel destination to make your stay even more interesting.
Travel Health Insurance
We recommend the following travel insurance that is meant specifically for participants of internships, volunteering, language study, working holiday, and courses abroad. It is available for travelers of all nationalities and usable for all countries, except your home country. You can also add a journey liability insurance.
Just click on the link, fill in the form and you will get a confirmation email.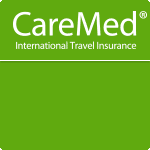 Rajasthan - The Land of the Kings
Rajasthan is located in the North-West of India and means "Land of the Kings". More than 2500 years ago, tribes built cities, and kingdoms were formed, which existed until the British colonial time in the 19th century. The largest state of India, in terms of area, is determined by the landscapes of the Thar Desert and the Aravalli Range, which are rich in forts and palaces of the Rajput kings. Due to its natural beauty and cultural heritage, Rajasthan is today, one of India's most popular travel destinations. Jaipur is part of the so-called "Golden Triangle", consisting of the cities of Agra (Taj Mahal), Delhi and Jaipur, which is part of every round trip in northern India.
Jaipur is known as the "Pink City" due to the dominant color of its buildings. The 3 million-people city has numerous forts, palaces and temples. Jaipur is also known for its jewelry industry. More than 14,000 people produce jewelery made of metal, stone and rubber lacquer, typically at small backyard workshops, which are sold all over the world.
Jodhpur is called the "blue city" due to the colour of its houses. The city is overlooked by the mighty Meherangarh Fort. There is also a university in Jodhpur.
Setrawa is a village in the Thar desert, located around 100 km north of Jodhpur. A problem in Rajasthan is the scarcity of water. In the Thar desert, the only annual rains pour down in the form of heavy thunderstorms during the months of July to September, when temperatures normally go up to 50 degree Celsius. Traditionally, the water of these hot summer months are stored in ponds that are the shape of a half moon, called Johad. In the patriarchal society of the rural regions, women are denied access to education and social life.
Our Coordinator in Rajasthan
In Jaipur, Hasmik with her team will welcome you and provide support for you. In Jodphur and Setrawa our coordinator is Govind from Sambhali Trust.
Recreational Activities in Rajasthan
Jaipur and Jodhpur can count with a large number of forts, palaces, temples, historical and natural history museums, and gardens and parks that you can visit. At both cities you can also take part in yoga classes, cooking lessons, Indian dance session, and join other cultural activities.
It is of course also recommended to travel around other parts of Rajasthan.
Music Video with the girls of Sambhali Trust in Jodhpur
In this music video, shot on the streets of Jodhpur, the girls of Sambhali Trust (with whom we arrange volunteering) sing and play. It communicates very well the mood of the city of Jodhpur!
Video of Setrawa/Sambhali Trust
Karina and Kerry, volunteers from South Africa, speak about their experience in the school of Sambhali Trust in the desert village of Setrawa. They also tell about life in the village.
Getting To Jaipur, Jodhpur and Setrawa
Jaipur: Jaipur has a large international airport. It is best if you book your flight directly there. From Jaipur Airport (JAI) our local team will pick you up and bring you to your accommodation in Jaipur.
Jodhpur: You book a flight to Jodhpur (JDH) where you will be picked up from the airport by our local team and taken to your accommodation in Jodhpur.
Setrawa: You will book a flight to Jodhpur (JDH) where you will be picked up from the airport by our local team. You willI spend the first 1-2 days in Jodhpur, where you get an introduction and will then be driven to Setrawa.
Frequently Asked Questions (FAQs)
No, you can arrive at any date and you can hence, plan your trip according to your availability and the prices of flights. You may want to avoid travelling during the festival holidays of Holi and Diwali. We can pick you up from Jodhpur airport even at night. If your project is in Setrawa, you may spend the first couple of nights in Jodhpur for an induction.
Yes, this is possible and we will give you our best rates. Just let us know when you arrive and leave and we will let you know the costs.
Of course, you can do this - most of our participants do so. However, when the travel destination is too far away, it may not be possible over a weekend; these, we would recommend you keep for before the projects begins or after the completion or during holidays. In India, it is possible to travel around with an Internship visa.
The monsoon begins in early June in Kerala, Mumbai, in mid-June and the Himalayan region, early to mid-July and ends in September. The Thar Desert in Rajasthan (location Setrawa), barely gets rain during the monsoon and Jodhpur is rather dry.
During the monsoon, it usually rains heavily for several hours every day. As a result, there are often floods in the streets of the cities, because the drains cannot absorb the amounts of water. An internship or volunteering is possible during the monsoon, and the only nuisance will probably be wet clothes and shoes, which are often difficult to dry because of the high humidity. You might want to carry a few extra shoes and a change of clothes with you (or buy them locally). You can even buy an umbrella or a raincoat locally. An advantage to traveling during the monsoon, is that the fares are cheaper and accommodation during the off season is cheaper.
For decades, India has been a safe country for women and now the impression, given by the media, is that the number of rapes has skyrocketed and India is unsafe for women. More cases are coming into light now, as women previously would not speak about rape, but are now empowered to do so. Compared to the number of cases in relation to the huge population of India (almost twice as many as the whole of Europe), even if projections of unreported cases are included, there is much less rape than in many other countries. There are 2 cases that happen per 100,000 inhabitants in India (in comparison: Central Europe: 8.1 cases; 14.7 cases in Latin America; 28.6 cases per 100,000 population in the US).
Of course you have to be careful as a woman, as far as the style of dressing and dealing with local men are concerned. In schools, boys and girls are often strictly separated and many young men have no experience in dealing with women who are not their own mother or sisters; your behavior, based on dealing with Western men, might be misinterpreted as "easy" or "loose" behaviour.
Sambhali Trust is our only project option in Jodhpur. Here, there are several other Organizations that provide interns and volunteers and so, there will always be others who you can share an accommodation with in Jodhpur or Setrawa.
Our Info - PDF that you get as a participant, gives detailed information on health care. Also refer to
Recommended Vaccinations
You find housing options in the tab "Accommodation".
Yes, there is wifi internet at the guest house in Jodhpur. In Setrawa, internet can be shared from a neighbouring house.
There are many laundromats in Jodhpur that wash clothes by hand and neatly iron them for a price per unit (e.g. trousers, shirts, sheets, towels, etc.). It is best to ask around for a good laundromat and negotiate rates, especially if you have a lot of laundry to be done on a regular basis. In Setrawa, you can ask at your accommodation, for someone who will do the laundry for a fee.
No, but food is included at the accommodations.
Yes, India is a paradise for vegetarians. Almost all restaurants are clearly marked, whether they are vegetarian ("Veg") or not ("Non-Veg"), and there are separate menus. About 40% of Indians are vegetarians.
You must be able to understand and make yourself understood in English.