Be part of a farmer community on Kilimanjaro, learn about and contribute to climate protection!
The melting glaciers on Kilimanjaro are known worldwide as an indicator of climate change. In Mweka, on the slopes of Kilimanjaro, we run the Mother Nature Climate Change Camp, which focuses on volunteering activities and contents related to climate change and climate protection. As a volunteer, you can get involved in various projects, learn how the local population is affected by climate change is what possible solutions are, and learn what you can do yourself to live in a more climate-friendly and self-sufficient way.
Note:
We understand that for climate reasons it is not ideal to fly around the world to participate in this program located in Tanzania. However, we are very active (and you as a volunteer can join these activities) to offset the CO2 emissions of your long-haul flight. Please read
this article
for further details.
The Project Activities
(Click on an activity to read more and to see pictures!)
At the village of Mweka, a local community of 35 farmer families, led by retired biology teacher Mzee Sikievu, has been running a tree nursery at an altitude of approximately 2000 meters/6500 ft above sea level since 2011. Twice a week, members of the 35 families work at the nursery. Mzee Sikievu and his two assistants are active at the nursery every day.
As a volunteer you will help at the tree nursery. You will plant the seeds of various indigenous tree and species of tropical fruit trees, and water and nurture the seedlings. The seedlings are sold to generate income for the families, but the community group around Mzee Sikievu also gives seedlings of indigenous tree species free of charge to the local population during the rainy seasons (March-June and October-December).
During the rainy season, there are also large tree planting activities in which you can participate, where tens of thousands of trees are planted. Every rainy season, World Unite! also buys a large amount of seedlings from the community group to compensate for the CO2 emmission of the air travel of our worldwide participants. During other months of the year, trees are also planted at places that have natural water resources, for example on public areas such as schools.
From December 2022 we will plant a bamboo forest on a piece of land in Moshi and also around the Forest Camp. Bamboo is not only very effective at absorbing CO2, but it is also one of the fastest growing plants on earth. A complete bamboo forest can grow within 3 years and can then already absorb around 17 tons of CO2 per year per hectare. As opposed to bamboo, the indigenous trees we plant (bamboo is technically not a tree, but a grass) take much more time to grow and only after around 10 years reach their full potential to capture CO2. It is however very important to absorb as much CO2 as possible from the atmosphere NOW and not later. By planting bamboo, we can capture CO2 in a much faster way.
In order to avoid the disadvantages of monocultures, but instead to ensure biodiversity, a permaculture specialist is involved in this project as an advisor.
You can also join workshops in which you can learn how to make objects such as plates and cups, toys and small furniture out of bamboo. As a sustainable and fast-growing material, for many applications, bamboo can replace plastic, metal or slow-growing hardwood. In Tanzania, most wood used is not sustainably harvested, but wildly cut from tropical rain forests and not replanted.
Volunteers help plan and implement our energy efficient cooking project. By the end of 2023, our plan is to distribute 300 heat-retaining insulated bags made of fabric and coconut fiber, in which food can be further cooked at for several hours without additional energy input, after having brought it to the boiling point for only a short time on an external cooker. This shortens the time during which fuel is required and hence the fuel consumption.
In addition to the heat-retaining insulated bags, volunteers will conduct demonstrations for the local population of other energy-efficient cooking options such as solar cookers, wood/charcoal stoves with less lateral heat loss compared to traditional models, and using briquettes made from organic waste material.
As part of the industrialization of agriculture, in order to increase yield, a large amount of the genetic diversity of seeds was lost. The traditional seeds of a region are however often much better adapted to the specific soil and climate conditions of the location. This makes the local plants less susceptible to climatic extremes such as droughts, wet periods or temperature extremes, which are intensified and more frequent as a result of climate change. Monocultures are generally also much more susceptible to pest infestations and plant diseases. Hence, the use of genetic diversity of seeds gives farmers more security in case of such events not to lose all of their produce and maybe even their complete livelihood, and ensures food security for the population.
More diversity in crops also means that the different crops ripe and can be harvested at different moments, instead of ripening all at the same time, which might happen without genetic diversity. If they all ripe at the same time, the farmer might not be able to store or preserve them and the produce might rot, or the farmer might have to sell them at too low prices because all other farmers might bring the exactly same crops on the market at the same time. So genetic diversity also contributes to financial stability of farmers.
At the tree nursery of the Mother Nature Kilimanjaro Camp, volunteers grow and multiply traditional seeds and experiment with a variety of seeds. Chagga and Swahili speaking team members promote the concept of genetic diversity of seeds and traditional seeds to local farmers.
Every Monday, volunteers attend an academic lecture on a topic related to climate change, oceans or other environmental issues. The lectures are either provided on-site or remotely via zoom and shown on a large screen. The idea is to provide participants with sufficient background knowledge to make them understand complex issues, and to learn about different aspects related to climate change. At the end of each lecture, the lecturer gives a small assignment, which can be the implementation of a small project or a small research task, which serve to apply and understand the theory in a local context. There is then a follow-up session on one of the following days, in which the volunteers present their project/research findings and get professional feedback from the lecturer.
Aquaponics is a closed system of aquaculture in which the waste produced by farmed fish or other aquatic creatures supplies the nutrients for plants grown hydroponically, which in turn purify the water. Both, fish and plants can be used for human consumption. At the camp we are operating a small aquaponics system for demonstration purposes. Volunteers are maintaining and running the system.
On the grounds of the camp we plant Jatropha bushes. The seeds of the bushes contain oil that can be extracted and used as biodiesel. Without any technical modification, the Jatropha oil can fuel diesel engines. One of the activities we do is to make biodiesel from Jatropha seeds on a small scale to learn about the concept of biofuels.
We offer workshops to program participants where local artisans show us how to make small local handicrafts, such as decorative items and book covers from dried banana leaves, or wood carvings. We also make soap from soap nuts and candles. We learn how to preserve food, for example by pickling, drying or curing it
A lot of such knowledge of self-sufficient living has largely been lost in the developed countries, but is suddenly getting attention again in view of the threat of societal instability as a result for example of Brexit or the Ukraine war. As a participant in the Mother Nature Kilimanjaro program, you can learn important skills for self-sufficient living from people who have lived all their lives without a refrigerator or electricity.
In Tanzania, people generally feel closely related to and have a sense of belonging to their fellow citizens. Members of communities help each other out when a community member needs help. As a participant of the Mother Nature Conservation Program at Kilimanjaro, you will be considered part of the local community and integrated into it. Once a week, a community gathering takes place, with each family sending at least one member, where tasks are discussed that need to be accomplished at the community. You will attend these meetings and then join the activities decided by the community on another day of the week. This includes, for example, helping community members with the harvest of coffee, bananas or corn, or repairing and renovating for instance school buildings, bridges, roads, etc.
The College of African Wildlife Management at Mweka is one of the most prestigious wildlife management schools in Africa, offering BA, MA and Diploma courses. Many students from other African countries and also from outside Africa are enrolled. The college also has many cooperations with international universities for teaching and research purposes.
Participants in our Mother Nature Environmental Conservation Program at Kilimanjaro can attend all college lectures as a guest auditor for a one-time fee of EUR 100 (regardless of the duration). You can additionally use the college library and enroll in the student clubs, which have workgroups on a variety of animal-related and environmental topics.
Why is your support needed?
We understand that the people living on the slopes of Kilimanjaro are not responsible for global climate change, but rather suffer from its effects. During your stay you will learn from them and our team members about the effects of the human-induced climate change and methods of sustainable living. We hope that you will spread the word about the knowledge you will acquire while joining the camp when you return home.
You can also make a positive contribution at the local level: Tropical rainforest covers the slopes of Kilimanjaro up to a height of about 2800 meters (9200 ft). The endless, dense greenery over the hills, slopes and valleys, often draped with clouds of fog, is impressive – however if you have a closer look you can easily notice that the forests are intensively used and trees are widely cut. Natural resources, such as forests and trees, are an important source of income for local people in the Kilimanjaro region. The sale of timber, the production of charcoal, and the agricultural use of former forest land are often the livelihoods for many village families. The lack of knowledge about the consequences of deforestation as well as a lack of alternatives to income generation lead to the continued deforestation of large forest areas and thus the loss of natural resources and the region's unique biodiversity. Soil erosion and drought are serious direct local consequences. As a volunteer, you can get involved in reforestation activities and you can support environmental education activities, which provide the local population with skills about a sustainable use of the forests.
Did you know?
World Unite! buys ten seedlings of native trees from the community nursery for each participant of our worldwide programs. These seedlings are planted with the participation of our volunteers twice a year during the rainy seasons (March-June and October-December) as multi-day planting sessions at various locations within the Kilimnajaro region. We also manage our own small bamboo forests.

-

Arrival for this program is possible on any Wednesday. You will then get an introduction to the project activities and the Mweka Community on the following day. It is also possible to start on other days of the week, but in this case you would be charged an additional 60 EUR. If you combine the Kilimanjaro program with the Mother Nature Conservation Camp Zanzibar, the change between the two locations will also be on Wednesdays.
You'll get
cheaper combination rates
(compared to two separate bookings) if you combine the Mother Nature Environmental Camp Kilimanjaro with the
Mother Nature Environmental Camp Zanzibar
! Please contact us for details.
Info Box
Location: Mweka Village/Kilimanjaro, Tanzania
Availability: All year, Start every Wednesday
Minimum Duration: 1 Week

Maximum Duration: 6 Months
Language Requirements: English
Further Languages Of Advantage: Swahili

Minimum Age: 16 years
Accommodation:
Host Family in Mweka Village, Mother Nature Forest Camp Kilimanjaro

Supervision Possible: Yes
Qualification Of Supervisor: BA Community Development
Minimum Qualification Of Intern:
No formal qualification required
Further Contribution To Project: No

Volunteering Possible:

Yes

Required Qualification For Volunteer:

None

Further Contribution To Project:

No

Expectations:

Professional Conduct,

Do you have the "right" attitude?
You can choose whether you want to stay at the World Unite! Kilimanjaro Forest Camp or with a host family in the Mweka Community.
World Unite! Forest Camp Kilimanjaro
At walking distance to the Mweka Gate of Mt. Kilimanjaro National Park, at an altitude of 2000 meters/6500 ft. above sea level, on the slopes of Kilimanjaro, the Kilimanjaro Forest Camp is located on the terraced grounds of a tree nursery surrounded by forest and with stunning views of the plains of Moshi Town.
On several levels of the terraces there are three comfortable safari tents (6 m x 3 m x 3.50 m high), which are shared by a maximum of 6 participants, each featuring 3 bunk beds with mosquito nets. The tents are on platforms and covered by a solid wooden thatched roof, protecting the tents from rain and sun. The tents have large windows with mosquito netting. Each tent has lockable cabinet compartments for every participant. A brick building hosting a toilet and a separate shower with cold and hot water is attached to and accessible from inside every tent. In front of each tent you can sit on a wooden verandah deck and enjoy the atmosphere of nature.

Between the tents there is a communal space with a kitchen building, a roofed pergola, and tables and benches under the sky where meals are served, prepared by the community chef (breakfast, lunch and dinner). At the kitchen you can get triple-filtered drinking water at no extra charge.
During the months of May to August, particularly during the rainy season, it can get chilly at the camp at night. We will provide good sleeping bags and blankets, and a gas heater for the bathrooms. You should however not forget to bring warm clothes.

Ecological aspects were of great importance when building the World Unite! Forest Camp. All illumination and the mobile phone chargers we provide are solar-powered. The hot water of the showers comes from solar water heaters. Local and renewable construction materials have been used as far as possible.

The camp has two watchmen, providing 24 hours security. Valuables can be stored at a safe deposit box.

We try to separate the bed occupancy by gender, however we cannot guarantee this, depending on varying booking numbers of males and females.
Host families in the Mweka Community
Most of the members of the Mweka Community belong to the Chagga ethnic group, who live as farmers on the southern and eastern slopes of Kilimanjaro, and whose products include cash crops such as coffee, bananas and more recently avocados. Other typical produce include yams, corn and beans. The Chagga villages are usually clustered, with individual houses scattered over a larger area in the forests on the slopes of Kilimanjaro.
You will live with one of the 35 families that belong to the community related to the nursery of Mzee Sikievu. You will have a single room of simple standards, which has a bed with mosquito net and running cold water.
World Unite! Mother Nature Climate Change Program Kilimanjaro
Convert
rates to GBP, CAD, AUD and other currencies
The first week is: 549 EUR/ 590 USD
Every additional week: +160 EUR/ 170 USD
Extra College of African Wildlife Management: + 150 EUR/USD (Guest auditorship throughout the duration of your participation in the Mother Nature program, unlimited lectures and use of the library and membership in student clubs)
In case of 2-4 people who book and travel together: 50 EUR/USD discount per person. Groups of 5 or more: Contact us for group rates.
The World Unite! Service Package includes:
Accommodation (6-share tent with other participants) or alternatively, if you prefer, with a host family of simple standards in Mweka Village
Full board (breakfast, lunch, dinner)
Participation in all activities (5 days per week) as described. Note: Not all activities take place at all times.
Individual Consultation and Preparation prior to your arrival
Access to the World Unite! Online Resource Centre which has Preparation Materials including Intercultural Preparation, compiled particularly for your destination (PDFs, Videos)
Preparation Session via Skype, together with further participants
Arrangement of your Residence Permit, Work Permit or similar permit and other official permits (if required), but not the official government fees for it/them (See costs below)
Pick-up and Transfers from/to Kilimanjaro International Airport (JRO) on arrival and departure to/from Mweka
Personal support staff at your location and at our international office
Orientation and Introduction to Mweka Village and the project work
Our own World Unite! full-time program instructor
24 Hours emergency support by local support team
50 USD Contribution to the tree nursery community group

Costs for

10 seedlings of indigenous trees

that we plant on the slopes of Kilimanjaro
Local SIM Card with 10.000 TSH air time

Issuance of Confirmations/Certificates for your university, scholarship, insurance, etc. and filling out/signing Internship Contracts for your university
15% Discount for Safaris, Kilimanjaro Climbs, Excursions and Watersports Activities offered by "Budget Safari Tanzania"
The Rates do NOT include:
Travel to/from Tanzania (you book it on your own; we can assist you)
Official fees for Visa, Residence Permit, Work Permit (see below)
Insurance (Travel Health Insurance, Liability Insurance, Travel Cancellation insurance; you book it on your own, we can assist you)
Personal Expenses
Vaccinations
Overview of other costs:
Official Permits: For placement duration of

up to 90 days

: Visa 50 USD; For placement of

91-180 days

: total visa costs 200 USD
Small local expenses (e.g. Internet, local transport): around 30-50 USD/Month (Estimate)
Insurances around 30-50 USD/Month
How do I pay?
Once all your questions have been answered and you confirm that you want to participate, we will email you an invoice. You can pay it via bank transfer, credit card or via Paypal. You will pay a deposit of 200 EUR / 250 USD when the invoice is issued. One months prior to your arrival you will pay the remainder for your Service Package.
The payment modalities for rent and possible further costs (e.g. internship supervision fees, as stated in info box of the respective project description) depend on your host country and placement. We will inform you beforehand. In many cases these costs are paid on site, but for some countries and placements they need to be paid partially or fully in advance.
Other Projects That Might Interest You:
These projects are suggestions for alternatives that may interest you or those that could be chosen as COMBINATIONS. The combination of projects in different organizations is often possible and usually cheaper than two individual bookings. Please contact us to know more! Check out our other listings in the areas of "World Learner" and "Active Travel" at your travel destination to make your stay even more interesting.
Safaris, Kilimanjaro Climbs, Day Trips, Watersports
As "Budget Safari Tanzania" we are arranging cost-effective yet high-quality safaris, Kilimanjaro climbs, excursions, and watersports activities in Tanzania and Zanzibar. You will group with other World Unite! participants and further travellers.
As a World Unite! participant, you get a 15% discount on all offers of Budget Safari Tanzania. We will share a Discount Code with you that you can use with the online booking of your safari, Kilimanjaro climb, excursion or watersports activity.
Learning Swahili in Moshi!
It is always helpful to know Swahili while doing your project here. Swahili is a relatively easy language for participants and some start to follow it within the first few lessons. You can choose the intensity of the lesson. We would, however, recommend a maximum of ten hours per week. The lessons are conducted individually; in some cases, 2-3 participants with similar levels of knowledge may be given combined lessons. The number of participants does not affect the cost of the lessons.
The cost for Swahili lessons: 1 Student: 10 EUR

Please check "Language Training Required" in the registration form and specify your desired duration (minimum 20 hours).
Travel Health Insurance
We recommend the following travel insurance that is meant specifically for participants of internships, volunteering, language study, working holiday, and courses abroad. It is available for travelers of all nationalities and usable for all countries, except your home country. You can also add a journey liability insurance.
Just click on the link, fill in the form and you will get a confirmation email.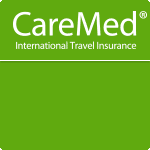 Check out our video on Moshi!
In this video, tourism intern Iris and our team member Adelina show us around Moshi Town and the surrounding areas. Adelina and Themi, two of our coordinators, introduce themselves. We also meet the volunteers Pia, who collaborates with the Social Reality Tour, and Laura in their host family. Coffee Farmer Dennis talks about coffee and we see a few shots from a Maasai Village.
Moshi at Kilimanjaro
Moshi is a town in the north of Tanzania, at the foot of Kilimanjaro. Here, you are in the middle of Africa and deal with people like the Chagga and Maasai. The city has about 150,000 inhabitants; however, it appears - like many African cities - much smaller, owing to the fact that many unplanned settlements are spread over long distances outside the city. Furthermore, the majority of the population do not have the purchasing power that would make transactions comparable to for instance a European city of this size. Nevertheless, Moshi is a relatively well-developed city and all necessities may be found here - from ATMs to specialty stores, restaurants to small supermarkets.
Moshi is the starting point of all Kilimanjaro climbs and many safaris to the Northern National Parks of Tanzania start from here. Kilimanjaro International Airport is about 40 km from Moshi. Tourism and trade of coffee and bananas have contributed to the flourishing of the city.
The city lies at an altitude of 813 m and has a year-round climate that people from moderate climates consider to be very comfortable (compared to the humid heat that often prevails on the coast or on the islands).
HIV and AIDS are the biggest problem - it is estimated that up to 16 % of the population are HIV-positive. The resulting problems are the countless orphans and street children, neglected people of retirement age and sick people, about whom no one cares because of lack of money. The other problems are poverty-related - lack of access to education, health care, infrastructure, and destruction of environmental resources such as deforestation.
Things to do in Moshi
Moshi is conveniently situated for safaris in all the Northern National Parks of Tanzania; you can travel over a weekend (Tarangire, Arusha National Park, Lake Manyara) or a multi-day tour (incl. Serengeti, Ngorongoro Crater and Conservation Area, Lake Eyasi, Lake Victoria, Lake Natron). The Kilimanjaro rises directly in front of your door - for a climb you need physical fitness and 5-7 days' time.
As a day trip, you can visit the Marangu Waterfall and the village of Marangu with coffee plantations, the even higher Materuni waterfall, the Arusha National Park, a Maasai village, Lake Chala, swim in volcanic hot springs and hike on the slopes of Kilimanjaro. In Moshi, there are several cafes, restaurants, internet cafes, bars, discos, swimming pool and even an open- air cinema with karaoke.
Getting To Moshi
You book your flight to Kilimanjaro International Airport (JRO). If the flights to Dar-es-Salaam (DAR) are much cheaper, you can also fly there and then book a separate connecting flight from DAR to JRO. From JRO airport, we pick you and take you to your accommodation in Moshi.