Whether lessons in the morning or afternoon, in preparation for your volunteer work or your internship, as part of your project or purely as a language learning abroad, we arrange Spanish language lessons that can be customized to suit your interests and your type of stay in Cochabamba, Bolivia.
It is also possible to book
ONLINE one-to-one Spanish Lessons
via Skype! Simply fill the
Inquiry/Booking Form
and mention "Online" in the comment box!
Spanish language lessons in Cochabamba/Bolivia
From the beginning, the focus is on communication, employing techniques such as dialoguing, phrasing, conversation, exercises, pictures, radio, television and other media. The teaching is direct, active and requires intensive student participation.
It is taught at all levels, from beginner through intermediate, and advanced level with all the intermediate stages. An initial assessment of the current level is done at the beginning.
During the following course of the program you will have a private teacher. Only in rare cases, small groups are being taught together. There is permanent rotation of the teacher, which means your teacher will change almost every day. The school has made good experiences with this approach, because every teacher has his or her own teaching style and tools, besides varying professional backgrounds and life experiences. In this way, you have to adapt to a variety of speakers and methods, which the school found to be very useful. For beginners, teachers are chosen who also speak another foreign language that the student is familiar with, such as English or German, to be able to give instructions and explanations to people who don't speak any Spanish.
Most of the teaching materials have been developed by the school itself. The director has been developing teaching methods for Spanish and Quechua for more than 30 years. The material provides insights into the life in Cochabamba, Bolivia and Latin America. Sources are texts written by the director, history books, oral traditions, Bolivian and Latin-American literature, ethnology books and various publications.
Following the specific interest of the student, special topics can be included into the teaching material, for instance ecology, western and traditional medicine, Bolivian, Latin-American and Spanish history and literature, technology, religion, geography, local culture, social, political or economic questions.
The school also offers language lessons in the indigenous languages of Quechua and Aymara. These languages are very useful if you volunteer or do an internship with indigenous communities in rural Bolivia.
Typically, lessons are taught 20 hours per week, 4 hours per day from Monday to Friday (8:15-12:15 p.m. or 1:30-5:30 p.m. including a half an hour break).
Alternatively, it is possible to do only ten hours per week and be flexible about the times, allowing for language lessons besides your internship or volunteer work. There are also super-intensive courses of more than 20 hours per week.
The school is open throughout the year and lessons can start on every weekday including Saturday. It is closed on official holidays, but lessons are given at alternative days in this case.
Info Box
Location: Cochabamba, Bolivia
Availability: All year
Minimum Hours: 20 Hours
Minimum Duration: 1 Week
Language Requirements: English, German
Accommodation: Hostel, Host Family
Price: in Tab "Rate"
Convert
to USD, GBP, CAD, AUD and other currencies
20 Hours - 240 EUR
40 Hours - 450 EUR
60 Hours - 680 EUR
80 Hours - 860 EUR
Additionnally, a one-time fee of 65 EUR will be charged for inscription and teaching materials.
The price per person remains the same even for multiple participants in a group. Price includes an Info-PDF about Cochabamba.
Hostel, bed in shared room 8 USD/night
Host Family with full boarding 15 USD/night
Accommodation in Cochabamba

Shared Accommodation:
Shared House
The shared house in the center of Cochabamba offers seven rooms, a fully equipped kitchen with the necessary cooking utensils and electrical appliances as well as two bathrooms, shared by the residents. There is also a washing machine and WiFi. Both kitchen and one of the bathrooms are on the ground floor, next to the office of the owner. The owners organise and conduct outdoor extreme sports activities.
The price of the room, which include daily expenses such as water, electricity, weekly cleaning of common rooms, linen and internet, varies according to size of the room. For room reservation, a deposit must be paid (one month's rent), which will be refunded when you move out.
Hostel at Plaza Colón
The Hostel is located in front of Plaza Colón in central Cochabamba. On two floors, the inn has four rooms for individuals or couples and two more beds for six and seven people with shared bathrooms. There are several areas for social gatherings and a furnished terrace with beautiful views over the city. Food can be cooked in one of the two fully equipped kitchens. Wifi is available at no cost; there laundry service at an extra charge.
Host Family:
Rooms of Average Standards with Host Families
A stay with a Bolivian family gives insight into their life and creates the opportunity to practice and expand your Spanish language skills. The rooms usually have a bed with bedside table and lamp, a storage space for clothes and a desk with chair. The family serves three meals a day (breakfast, lunch - the main meal in Bolivia, dinner), cleans the rooms and does laundry. WiFi is not available at every host family. <
Other Projects That Might Interest You:
These projects are suggestions for alternatives that may interest you or those that could be chosen as COMBINATIONS. The combination of projects in different organizations is often possible and usually cheaper than two individual bookings. Please contact us to know more! Check out our other listings in the areas of "World Learner" and "Active Travel" at your travel destination to make your stay even more interesting.
Spanish language or indigenous language lessons
In Cochabamba, you can attend Spanish language lessons at a language school. The school has been teaching for more than 20 years, using the communicative method. The teaching is active and requires intensive participation. The language is taught at all levels, from beginner to advanced, with all intermediate stages.
The school also offers instruction in the indigenous languages, ​​Quechua and Aymara. For volunteering and internships in rural areas of Bolivia with indigenous communities, knowledge of the respective language is of great advantage.
For 40 hours of private lessons: 330 EUR.
In the registration form, tick "Language Training Required" and the required number of hours (minimum 40 hours).
Travel Health Insurance
We recommend the following travel insurance that is meant specifically for participants of internships, volunteering, language study, working holiday, and courses abroad. It is available for travelers of all nationalities and usable for all countries, except your home country. You can also add a journey liability insurance.
Just click on the link, fill in the form and you will get a confirmation email.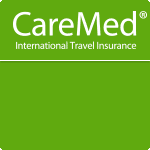 With 700,000 inhabitants, Cochabamba is Bolivia's fourth largest city. Today, it merges in the west with Quillacollo, which itself has some 150,000 people. Both cities are nested in the densely populated Valley of Cochabamba, at an altitude of around 2560 meters (8700 feet) above sea level. The fertile valley has a flat bottom, expanding around 25x10 km (15x6 miles), while the framing mountains reach heights of some 5000 meters (16,400 feet). The Valley of Cochabamba enjoys a protected, sunny and moderate climate. The daytime maximums during the whole year are around 23-26 degrees C (73-79 degrees F), while the nighttime minimum oscillates between 13 degrees from October to March and 3 degrees in June and July. Rainy season is from December to March, whereas, there is almost no rain during the rest of the year.
Cochabamba is a city with a lot of youth. In downtown Cochabamba, you find the "Prado", "Plaza Colon" and the botanical garden, modern, green and clean. Cochabamba is home to "La Cancha", one of the largest markets in South America and is overlooked by the "Cristo de la Concordia", the second highest statue of Christ in the world.
Due to its central location in Bolivia, Cochabamba itself is a convenient destination for excursions into the country.
Coordinator in Cochabamba
Our supervisor in Cochabamba is Mauge. Mauge comes from Cochabamba, is an intercultural trainer, and has studied in the US. She speaks fluent English and Spanish.
Recreational Activities in Cochabamba
In Cochabamba, there is an active youth life with bars, clubs, cinemas, etc. because of the 14 universities present.
The city of Oruro can be relatively easily reached by bus. You can visit Oruro's historic mines and the city's famous Carnival, every year in February. During the whole year, there are numerous Christian and indigenous festivals in many villages and cities that you can visit, such as Intiwatana on the 21st of June (Andean midwinter) and Urqupiña in August.
From Cochabamba, we arrange affordable small group excursions, including:
* Day trip to Tunari Nationalpark and climbing Cerro Tunari (5035 m/16,500 feet).
* Day visit of the Inca ruins at Incallajta
* Day trekking trip in the subtropical misty forest of Incachaca
* 3 day trip to Catavi mining area (has socio-historical importance) on the Altiplano highland
* 3 day trip to Chapare into the tropical lowland of Cochabamba - swimming in rivers and hiking in the rain forest
* 3 day trip to Torotoro Nationalpark, including a visit to the Inca ruins and climbing Cerro Tunari
Getting To Cochabamba
You fly to Cochabamba (CBB), where you will be picked up and taken to your accommodation. Often, there are cheaper international flights to Santa Cruz de la Sierra (ViruViru Airport, VVI) or to La Paz El Alto (LPB). In that case, you can fly there and then take a connecting flight to Cochabamba, booking separately with Aerosur or BoA. The tickets between these cities are quite low (30-50 EUR / 38-63 USD), but you cannot pay by credit card from overseas. We can buy you a ticket in Bolivia.