In Nungwi, at the northern tip of Zanzibar, on one of the most beautiful beaches of the island paradise, we offer an interesting projet which includes several activities around the conservation of endangered marine turtles. Other activities include creative recycling/upcycing and environmental education with children. As part of a group of motivated volunteers from all over the world, you will join a range of activities which are planned and scheduled by our project leader Christina.
Marine Turtle Conservation
All species of sea turtles are endangered and their population is constantly declining. Around 85% of all sea turtle deaths are caused by human intervention. This includes poaching for turtle meat, eggs, shelves and fins, which is also widespread in Tanzania. Also, gillnets and trawling nets for fishing are deadly traps for sea turtles. Heavy human construction activity along beaches and coasts for tourism purposes is often done without considering the needs of turtle populations. Plastic waste floating in the ocean is often swallowed by marine turtles, causing their death.
Five of the world's seven species of sea turtles can be found in Tanzania. The two species of Hawksbill turtle (Eretmochelys imbricata) and Leatherback turtle (Dermochelys coriacea) are critically endangered, and the three species of Green turtle (Chelonia mydas), Loggerhead Sea turtle (Caretta caretta) and Olive Ridley (Lepidochelys olivacea) are classified as endangered. Sea turtles have a long life and it takes them long to reach adulthood. This makes them particularly vulnerable to human intervention during all phases of their life.
The Mnarani Marine Turtle Conservation Aquarium in Nungwi is an initiative of local citizens, acting as a sanctuary following the principles of the "National Turtle Conservation Committee" (TTCC) since 2003.

At the sanctuary, in a large natural lagoon sea turtles are kept, which were rescued with injuries, medically treated, and released into the ocean again. Also turtle eggs are collected from beaches where due to human pressure, their survival is at risk. The eggs are incubated inside the protected area of the sanctuary and the baby turtles are kept in pools and released into the ocean once they reach a certain size.
The sanctuary's conservation work is so successful because the villagers take ownership of the project. Due to the project's long-term presence, in Nungwi and the north of Zanzibar, due to the project's, poaching of marine turtles is far less common than at other areas of Zanzibar, or on other islands and along Tanzanian mainland coasts.
The Mnarani Marine Turtles Aquarium is financed through revenues generated from tourists visiting the lagoon, where they can learn about the life of marine turtles, and through the contributions paid by foreign volunteers that we forwarded to the project as an exclusive project partner.
The main tasks of volunteers at the marine turtle sanctuary include nursing and treating injured sea turtles, collecting food and feeding the turtles, cleaning the lagoon and pools, and guiding visitors (also in foreign languages if possible). No previous knowledge is required; anything you need to know will be told to you.
You will join the activities at the marine turtle sanctuary for 2-4 hours per day.
Video about the marine turtle sanctuary by our participant Daniel:
"Trash to Treasures" creative recycling/upcycling project

In Zanzibar, waste is a problem of growing concern, as there are no functioning waste management systems in place. Since June 2016, World Unite! has been running several activities in Nungwi that have the aim to raise awareness amongst the local population about the waste problem and to support them in the creation of useful items for everyday life from recycled materials, which might even generate a small additional income to them.
Under the direction of our coordinator, volunteers are creating useful and decorative everyday items from waste materials. At the marine turtle bungalow accommodation you will find some furniture and decorative objects which were made by volunteers, just as at our Forest Camp near Jozani Forest National Park. We are regularly inviting local school classes to do upcycling handcraft activities with them.
The following image gallery shows some objects which were created. They include the use of "bottle cutters", which allow the cutting of strings from plastic bottles that can then be used to weave curtains, nets for chairs and many other things. Lisa and the volunteers are also making "ubuntublox": Soft plastic such as plastic bags and foil material are pressed in a self-made compactor to form blocks that can be used to build inexpensive and resource saving walls. The storage shed at our Forest Camp near Jozani Forest was built using this technique.
You will join these activities for 2-4 hours per day.
---
Accommodation will be in the bungalow which belongs to the sea turtle sanctuary. Should the bungalow be fully occupied, accommodation is arranged at further houses at the village. Meals are served for all participants on the terrace in front of the turtle sanctuary, 3 times per day.

Your arrival to join this project should be on a WEDNESDAY between 4am and 11pm. The project induction will then be for a small group on the following Thursday. You can also arrive on any other day, but in this case we would charge an extra of 60 EUR for additional effort and transportation costs.
Info Box
Location: Nungwi, Zanzibar
Availability: All year, arrival EVERY WEDNESDAY (see details above)
Minimum Duration: 1 Week
Maximum Duration: 12 Months

Minimum age: 16 years
Language Requirements: English
Further Languages Of Advantage: German, Italian, and other languages
Accommodation: Complete boarding at Bungalow at the Conservation Station or further houses at the village

Supervision Possible: No
Minimum Qualification Of Intern:
No formal qualification required
Further Contribution To Project: None

Volunteering Possible:

Yes

Required Qualification For Volunteer:

None

Further Contribution To Project:

None

Expectations:

Professional Conduct,

Do you have the "right" attitude?
Video "Turtle Measurement Day" made by our participant André
This is another video, presenting the marine turtle sanctuary:
Comments of participants
"For 7 weeks, I worked as a volunteer in Mnarani Aquarium in Nungwi. This wonderful, informative time, I will never forget. The Mnarani Aquarium is a sanctuary for sick, very small, or other sea turtles that are accidentally caught by fishermen. The station is self-supporting and tourists are guided through the aquarium daily. From the first day I was welcomed warmly into the community. Thanks to the helpful literature from Suleiman, and the support of all dedicated employees, I already knew after the first week enough about the sea turtles to take guided tours in English, German and Italian. Daily tasks such as beach cleaning, freeing algae from turtles, feeding and caring, weighing, measuring and picking seaweed as food for green turtles, are done jointly by all employees. If too many turtles are brought by fishermen, or when there are several hatchlings, a new enclosure is built immediately. Each volunteer can commit oneself also to doing other projects than the sea turtle project. We were able to teach English, for example, to the children and teachers at a nearby nursery school in Nungwi. All these varied works in various fields made my stay very entertaining and exciting." Christine, Switzerland
Where can you spend a better holiday than at the crystal blue ocean with recently hatched turtles? I can't think of any other place, that's why I decided to go for four weeks to the marine turtle conservation pond in Nungwi, Zanzibar. The welcome was pleasant; my room was clean and had everything I needed. The three meals a day were served directly at the beach restaurant and very often they tried to cook European style. Even more delicious was the freshly caught fish which was shared between everyone from one big plate in the evenings. I really started to love fish there!
The work was also very interesting, every morning the sand inside the aquarium was cleaned, the water of the small turtle pools was changed and medicine was given to the injured turtles into their eyes or skin. If necessary, I collected some seaweed which was the food for the big turtles, and I cleaned their carapaces. It is unbelievable how strong they are!
Also there was enough time to do some tours all over Zanzibar. Snorkeling trips or bicycle tours through small villages are just examples.
The four weeks passed too quickly. When I was back home I realized how much I miss that way of life, the warm welcome from everyone and the wonderful paradise-like nature. A visit to Zanzibar is absolutely worth it! Ulrike, Germany
Picture Galeries and Reports on Facebook and on our blog:
Accommodation in Nungwi

Bungalow at Marine Sea Turtle Conservation Center
The fantastic thing about this accommodation is the location - right on the northern tip of Zanzibar at one of the most beautiful beaches of the island. But the bungalow itself is also attractive - the rooms are spacious and relatively modern and each room has a private bathroom with cold shower. Accommodation is at 4-share rooms. If available, you can upgrade to twin rooms and single rooms. Full boarding is included (except industrial bottled drinks) and food is served directly on the beach, on the covered terrace.
World Unite! Mother Nature Zanzibar Program
Convert
rates to GBP, CAD, AUD and other currencies
The first week is: 620 EUR/USD
Every additional week at the Matemwei location (Marine Turtle and Coastal Conservation): +280 EUR/USD
Every additional week at the Jozani Forest location: +180 EUR/USD

Extra in Matemwe: Supplement twin occupancy at the tent (instead of 4-share): + 180 EUR/USD per week.

In case of 2-4 people who book and travel together: 50 EUR/USD discount per person. Groups of 5 or more: Contact us for group rates.
The rates include:
Our own full-time World Unite! employees running all program activities
All program activities (following a weekly activity plan; Not all activities described can be guaranteed at all times)
Accommodation on full board (breakfast, lunch, dinner), as booked (at the Mother Nature Coastal Conversation Camp at fully furnished 4-share tent; at the Jozani Forest Camp, in a fully furnished 6-person tent (sharing) or, if desired, with a host family in the village of Muungoni/Kitogani)
Pick-up and Transfers from/to Zanzibar International Airport (ZNZ) on arrival and departure to/from Matemwe/Kitogani
Shuttle between the two project locations every Wednesday
In Jozani/Kitoganii: Use of a Mountain Bike
Individual Consultation and Preparation prior to your arrival
Access to the World Unite! Online Resource Centre which has Preparation Materials including Intercultural Preparation, compiled particularly for your destination (Mobile-friendly knowledge base incl. Videos)
Preparation Session via Skype, together with further participants
Arrangement of your Residence Permit, Work Permit or similar permit and other official permits (as required), but not the official government fees for it/them (See costs below)
Orientation and Introduction in Zanzibar
24 Hours emergency support by local support team
Costs for

10 seedlings of indigenous trees

that we plant on the slopes of Kilimanjaro for the CO2 compensation of your long-haul flights
In Jozani: Local SIM Card with 10.000 TSH air time; in Matemwe: local SIM card without air time (wifi is provided at the camp)

Issuance of Confirmations/Certificates for your university, scholarship, insurance, etc. and filling out/signing Internship Contracts for your university
15% Discount for Safaris, Kilimanjaro Climbs, Excursions and Watersports Activities offered by "Budget Safari Tanzania"
Extra:
3 Days PADI Open Water Diver Course incl. theoretical E-Learning module and Certification 420 EUR/USD (PADI Open Water Diver Certification is only required if you want to join the coral farming activities)
The Rates do NOT include:
Travel to/from Zanzibar (you book it on your own; we can assist you)
Official fees for Visa, Residence Permit, Work Permit (see below)
Insurance (Travel Health Insurance, Liability Insurance, Travel Cancellation insurance; you book it on your own, we can assist you)
Personal Expenses
Vaccinations
Overview of other costs:
Official Permits: For placement duration of

up to 90 days

: Volunteer Visa 50 USD (for most nationals; to buy on arrival at the airport in Tanzania) + Work Permit 200 USD (we arrange through Zanzibar Labour Office); For placement of

91-180 days

: twice the costs as in case of up to 90 days
Small local expenses (e.g. Internet, local transport): around 30-50 USD/Month (Estimate)
Insurances around 30-50 USD/Month
How do I pay?
Once all your questions have been answered and you confirm that you want to participate, we will email you an invoice. You can pay it via bank transfer, credit card or via Paypal. You will pay a deposit of 200 EUR / 250 USD when the invoice is issued. One months prior to your arrival you will pay the remainder for your Service Package.
The payment modalities for rent and possible further costs (e.g. internship supervision fees, as stated in info box of the respective project description) depend on your host country and placement. We will inform you beforehand. In many cases these costs are paid on site, but for some countries and placements they need to be paid partially or fully in advance.
Other Projects That Might Interest You:
These projects are suggestions for alternatives that may interest you or those that could be chosen as COMBINATIONS. The combination of projects in different organizations is often possible and usually cheaper than two individual bookings. Please contact us to know more! Check out our other listings in the areas of "World Learner" and "Active Travel" at your travel destination to make your stay even more interesting.
Safaris, Kilimanjaro Climbs, Day Trips, Watersports
As "Budget Safari Tanzania" we are arranging cost-effective yet high-quality safaris, Kilimanjaro climbs, excursions, and watersports activities in Tanzania and Zanzibar. You will group with other World Unite! participants and further travellers.
As a World Unite! participant, you get a 15% discount on all offers of Budget Safari Tanzania. We will share a Discount Code with you that you can use with the online booking of your safari, Kilimanjaro climb, excursion or watersports activity.
Learning Swahili in Sansibar!
It is always helpful to know Swahili while doing your project here. Swahili is a relatively easy language to learn. With our one-to-one teacher, after a short time, most learners are able to do basic conversation. You can choose the intensity of the lesson. If you are volunteering or doing an internship, we recommend a maximum of ten hours per week.
The cost for Swahili lessons: 1 Student - 10 EUR
Groups of 2 or more people can join language lessons with an NGO at a rate which is a little cheaper per person!
Please check "Language Training Required" in the registration form, specifying the desired duration (minimum 20 hours).
Travel Health Insurance
We recommend the following travel insurance that is meant specifically for participants of internships, volunteering, language study, working holiday, and courses abroad. It is available for travelers of all nationalities and usable for all countries, except your home country. You can also add a liability and travel cancellation insurance.
Just click on the link, fill in the form and you will get an immediate booking confirmation.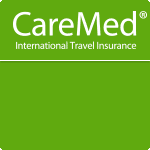 Nungwi
Nungwi is a village on the northern tip of Zanzibar and one of the places where the beach tourism began, about 20 years ago. The difference between low tide and high tide here, is the lowest of all Zanzibar, which makes the beaches of Nungwi and Kendwa especially popular with tourists. There are luxury hotel facilities and small, local backpacker accommodations and especially during the season, tourist "Nightlife" with several bars along the beach. There are also several diving and water sports centers. The turtle conservation station at the lighthouse is a popular tourist attraction. The snorkeling and sunset cruises on a dhow, the traditional sailing ships of the Indian Ocean, which are built in Nungwi on the beach, are also popular. Since especially during the season many tourists walk through the village, many residents of Nungwi try to benefit from it through small shops for tourists, selling products and offering their services for tours.
Getting To Zanzibar

Several airlines fly directly or with an intermediate stop at Zanzibar (ZNZ). Remember to book your flight and share with us your flight details. From Zanzibar airport, we will pick you up and bring you to your accommodation in Zanzibar.
If the flights to Dar-es-Salaam (DAR) are much cheaper, you can also fly there. From Dar-es-Salaam, you can travel to Zanzibar by a connecting flight or take the ferry. We can arrange a transfer for you from the airport to the ferry for 30 EUR/35 USD. The ferry ticket costs 35 USD and the ferry takes about 2 hours. We will take you in this case from the airport to the seaport. In Zanzibar, you will be picked up at the ferry terminal and taken to your accommodation. A connecting flight from DAR to ZNZ only takes 20 minutes and costs 50-80 USD.
If your placement is on Pemba Island, you can either take a daily flight from Zanzibar to Pemba, or you can take a ferry (Azam Marine), which however doesn't have daily departures. In Pemba you will be picked up from the airport or ferry port and brough to your accommodation.