In Navi Mumbai we arrange volunteering projects and internships with several organisations that run homes and programs for street children and their families, orphans, and general social work in slum areas. Work of the interns and volunteers include activities in social work and teaching.
Project Details
Many families from rural areas of India move into the big city in search of a better life. Only rarely can they make their dream of a better life come true. Instead, dwelling in slum areas that are not connected to sanitary systems and without education and professional training, unemployment, low wages and diseases are their everyday concerns. To support their families financially, the children of such families often work 10-12 hours a day as ragpickers, which gives them a daily income of only 0.8-1 € (1-1.5 USD). Few of these children attend school. Many suffer from diseases such as tuberculosis or Malaria, and from the results of malnourishment. Many women and young girls are sexually abused, and many girls are married at an early age of 14 years due to social and cultural pressure.
Other children escape their families due to domestic violence, broken families or negligence, and choose to live with fellow children between railroad tracks, in house entrances or on the street. In Navi Mumbai alone, there are an estimated 100,000 street children.
Aarambh
Aarambh was founded by Ms. Shobha Murthy in 1996 and to this day, is an NGO that works for people in the poor areas of Navi Mumbai, particularly in the slum of Thurbe.
Education is provided for children of migrant workers, who come from other parts of India to Mumbai and mostly work as day laborers in construction and live in slums. These are "first generation learners", meaning, parents have no education. The children are prepared here to be included in the public school system. The NGO takes care of the school fees once they make it. The children are usually aged from 3.5 to 15 years. The effort by Aarambh has a lasting benefit on the overall development of the family environment of the child - the mothers are organized into groups of women who are trained to take a leadership role in the community.
Aarambh operates five Centers in Thurbe within a radius of 2-3 kilometres along the road. There are three batches of children that come in between 9.00 a.m. – 5.30 p.m.; they are taught English, math, music and science. There is also a yoga class everyday. Each class has 25 students. In the largest Center, there are about 400 students, and in the other relevant Centers, 100-150.
For adolescent dropouts, there is vocational training including computer lessons, paper-making and block printing. Once vocational training is completed, Aarambh supports the youth to find a job. 30 of 90 youth who have attended a computer course could subsequently find a job.
Each center has six employees. In addition to them, there are Indian volunteers who are sent by companies under their CSR programs, as well as Indian MBA students; universities in India also conducts CSR programs. Aarambh has also benefitted from the participation of teenagers from richer communities, who use this as a forum to "give back". Older teenagers work as supervisors or tutors for younger children.
There are also educational and vocational training programs for parents, particularly women. The idea is to make them achieve a higher income so that they don't depend on the labour of their child to support the family. There is a "savings group" to allow women to get finance for investments into their small businesses; women are also supported to open bank accounts.
As part of community outreach programs, both in the urban slums and in villages (about 50 km or 3 hours by public transport) outside Mumbai, there are health checks and health education campaigns held once a month. Every week, there are free health checks for children in the five centers in Thurbe. Social workers search in the slums for children who do not attend school and try to convince the parents to send their children to school. Food donations are also distributed. Regular events are organised, where donations are collected and handicrafts are sold to finance the programs.
Possible Activities for Interns and Volunteers:
Teaching English (Women, children, youth)
Activities like painting, craft and sport/gymnastics (Women, children, youth)
Day Care for Young Children: Supervise, handling, playing
Kindergarten: Colouring pictures, learning alphabet, preparing food and serving food for the kids
Organize and accompany children for medical checkups (twice a week, there is a mobile medical station in the slum)
Educational work in the field of environmental/hygiene/health(women, children, youth)
Communication, documentation and presentations for donors. The NGO is funded primarily through donations from companies and they want to see what social work is done with the donations; all activities must hence, be documented.
The beneficiaries of the NGO, mostly companies, buy products made by the members, for example, Diya, Pooja Thali, handmade cards for Diwali. The production of these need to be overseen.
Computer courses and embroidery classes for women
During holidays, there are summer camps with recreational activities for children
The slum of Thurbe is already relatively well developed as one of the oldest slums of Navi Mumbai. Through the work of many NGOs, the infrastructure has improved significantly. The slum dwellers are accustomed to the positive work of the NGOs and also to foreigners, so it's generally safe to move around in Thurbe. However, a fixed Rickshaw driver will be assigned to each volunteer/intern, who will pick you up daily from Thurbe station and travel with you to the respective center.
A project with Aarambh is for a minimum of 3 months duration. Qualified volunteers can however, opt for shorter durations.
Palms Care Slum-Center and Orphanage

Palms Care is a small NGO that is run by Mr. Nelson and his wife Zenith, a volunteer with missionary zeal. Nelson's normal job is at Air Mauritius from Mon-Fri, and on Sundays, he operates the Community Centre in the slum of Nerul. In the home of Nelson and his wife Zenith also live 6 orphans and half-orphans.
Center in the slum of Nerul
The slum of Nerul is relatively small, but the conditions are very bad (even compared to other slums). In Nerul, there is a quarry; labourers work as stone knockers here. Around the quarry, there are around 350 families in very primitive dwellings, which are usually built only from plastic sheets, planks and corrugated iron, set on a steep slope. It was not until spring 2014, that the main road was concreted before the last election; it was previously a mudslide during rain. There is in the Nerul slum, a single tap, from which all residents get their drinking water. An NGO has set up a container with 4 toilets, which may be used only by women, there are otherwise no other sanitary facilities. At the end of the slope near the train tracks, there is completely filthy water in which people bathe and use as a toilet.
In this slum, Nelson has rented a cabin (Costs 1,000 Rupees per month rent + 500 Rupees electricity, which Nelson himself pays). Every Sunday, there are about 30-40 kids (1-16 years) who go there and Nelson teaches them English, math, painting and sings hymns. There are two Indian volunteers who come out of college to help him and sometimes, people of his church. Indian students must complete 100 hours of social work (which they get credited for their studies), as part of the Corporate Social Responsibility in the University; Palms Care may receive such students. However, they do not come during the holidays.
In the Community Centre it is very chaotic; the children scream and run wild, therefore, you have to be relatively sturdy and authoritarian, to maintain order.
Full-time volunteers can also teach during weekdays from 10.00 a.m. – 4.00 p.m. The children go to public school from Monday to Friday, but there is a morning and an afternoon cycle, so there are always children, as well as women in the slum who can go to the Community Centre. Palms Care has two laptops thanks to our cooperation with Labdoo; the volunteer could teach a group aged 10 years, painting, homework tutoring, dance, sports, etc. at certain times and teach computers to women at others. The volunteer would do this alone during the week; a neighbor could help as local volunteers, as many of the children and women speak limited English.
Orphanage
Nelson's home in Kopar Khairane is in a good residential area in Navi Mumbai.
There are currently six boys of 5-7 years staying with Nelson and his wife Zenith. Nelson wants to take in more children, because there is a capacity for 14 children. The children should all be of comparable age and remain together until they are 18. The children are delivered by social workers and priests; they are orphans or half-orphans. Currently, only one boy is an orphan.
None of the children have previously gone to a school or preschool; Nelson and his wife Zenith prepare them and teach them reading, writing, etc. (what you learn in India as early as kindergarten). All the current six children now attend MAHIMA school (where we also organize internships and volunteering), where Zenith works as a teacher. Nelson and Zenith pay the school fees for the children.
The children are at Mahima Monday to Friday from 8:30 a.m. to 12:30 p.m. (reception) and 8:30 a.m. to 3:00 p.m. (Primary School). Then, they come home and sleep up to 5.00 p.m. From 6.00 p.m. – 8.00 p.m., Indian student volunteers (Univeristy - CSR program) arrive and give homework tutoring, but not during the semester break. On Saturdays and Sundays the children are at home all day, or go with Nelson to the church (Saturdays at 7.00 p.m., Sundays until 1.30 p.m.). The children all speak good English.
Activities at Palms Care
Volunteers may perform activities with the kids in the house on the weekends and on weekdays, at the Slum Community Centre. You could get two days of the week to compensate. Also, during the school holidays (Diwali - three weeks, Christmas – two weeks and summer holidays in May/June - two months), the children are home all day and need to be engaged. Any activities for the children are welcome, e.g. Excursions (Nelson takes them to modern shopping malls and shows them the "modern" India in order to raise their ambitions), sports show (there is a park nearby) or movies with moral messages.
The standard of the house is good and the effort that is put into education is high. Nelson and Zenith also place value on healthy eating; the children eat cornflakes, ghee (processed butter) and Complan (a malt drink) for breakfast. On weekdays, there is only vegetarian food, and on Saturdays and Sundays, they eat meat. They need 50 kg of rice per month, 2.5 liters of milk per day and 1 kg of vegetables per day, which Nelson buys from the wholesale market. They have three household servants for cooking and cleaning, who are employed by the hour.
Nelson and Zenith's approach is clearly influenced by Christian missionary. The children need to pray, sing hymns, attend church and learn Bible stories.
Pack for a Purpose
You can also support this project through Pack for a Purpose that we are proud members of. Pack for a Purpose is an initiative that allows travelers like you to make a lasting impact in the community at your travel destination. If you save just a few kilos of space in your suitcase and bring supplies for area schools or medical clinics in need, you'll make a priceless impact in the lives of our local children and families. Please
click here
to see what supplies are needed for our project/projects.
Rays of Hope
Rays of Hope runs two homes for street children and orphans in Navi Mumbai, one in Kharghar and one in Turbhe; both of which have been founded by Pastor Manoj Magor. At Rays of Hope, boys and girls aged 0 to 20 years could find a new home. At both locations there are around 40-50 kids and youth. While the older kids attend school, the younger ones stay at the centre the whole day. Volunteers and interns can spend time with the children, play with them, and assist them with their daily tasks. Further, they can assist the staff with preparing meals, teach English, dance, music, sports and handcraft skills. Handcraft items made by the youth are sold, and you can assist Rays of Hope with marketing these products.
Mermier Bal Ashram

Mermier Bal Ashram is a Christian home for male street children and orphans, which has been in operations since 2000 and is run by the Jan Vikas Society. There are around 80 boys aged 5-18 staying at the centre. In the morning they attend public schools and return to the centre in the afternoon, where they participate in leisure and further learning activities which contribute to the development of personality of the boys. Emphasis is put on Indian culture - the children and youth always extensively prepare for participation in cultural festivities. Vaduz Balika Ashram is a similar home for girls. There are around 25 girls living at this home.

Volunteers and interns at Mermier Bal and Vaduz Balika Ashram can assist in activities such as giving help with homework, entertainment (sports, games, music, dance, karate, etc.), personality development, life counselling, motivational training for individuals and groups, nutrition and health education (e.g. about HIV/AIDS), teaching skills such as computer knowledge, tailoring, carpentry, printing, office work, etc., and also in the cooperation with other homes of the Jan Vikas Society and other organizations, and communications. This is suitable for participants from the fields of social work, psychology, education, handcrafts, etc. Short-time stays are possible for participants without formal qualification and previous experience.
Info Box
Location: Navi Mumbai, India
Availability: All year, Start date flexible
Minimum Duration: 1 Week

Maximum Duration: 12 Months
Language Requirements: English

Further Languages Of Advantage: Hindi, Marathi
Accommodation:
Room with Host Family, Shared Accommodation, Guest House

Supervision Possible: Yes
Qualification Of Supervisor: Social Worker, Teacher
Minimum Qualification Of Intern:
None
Further Contribution To Project: None

Volunteering Possible:

Yes

Required Qualification For Volunteer:

None

Further Contribution To Project:

None

Expectations:

Professional Conduct,

Do you have the "right" attitude?
More Info
Report by Maria from Spain:
To sum up, my experience in Navi Mumbai was wonderful. Sudipta is a wonderful person, very kind, and she is very concerned about you all the time.
I volunteered at Mahima Christian International School. It is not only a school that works with poor children… they really provide a great opportunity to succeed in life to this children (some one of them come from slums and prostitute areas…). The director of the school, Sooja, a Korean woman manages everything in a wonderful way.
I spent two days with her before starting the work at the school and during these days I visited some women in a public hospital and the prostitute area of Turbhe. It was amazing for me and I discovered the real and spiritual India…
I don´t know how I can thank Sooja, Sudipta and everyone. At the school, I did two presentations about health topics: one for little children who enjoyed the presentation and smiled all the time, and another one for teenagers who were very curious and asked a lot about diseases and health in India. I also joined the music and dance classes and attended some lesson with little children from the kindergarten. I enjoyed each minute that I stayed at the school.
All the teachers were very kind with me. The last day we celebrated the birthday of Jonnas (the Korean pastor who is the teacher of taekwondo, too) with all the children at McDonald's (for some of the children it was their first time).
I also volunteered at the Chai Shai shop, an empowerment and income-generating project for women who face hardship. I was impressed about the strength of these women. The most amazing and emotional experience I had when I visited Babita's family. Four years ago her husband died (some days after her daughter's wedding) and instead of giving up, she participated in some bakery training at the Centre of Kanchan Foundation and started to make bakery products at the Chai Shai shop to finance her living expenses and the education of her two children.
It is not possible to sum up in one or two words all of my experiences. I left a part of my heart in Navi Mumbai and I will never forget my experience and the people that I met there (people from the school and people from World Unite! like Sudipta, Johannes, Christina and Lukasz). Also I don't want to forget Rotary´s people…they were very kind all the time and I hope to keep in touch with them.
Accommodation
Accommodation in Navi Mumbai
In Navi Mumbai, you can choose between accommodation of different standards:

Shared Accommodation
In Navi Mumbai, most of our students live in apartments, which they share with other participants or with young Indians.
Apartment in Sanpada
The apartment is on the 7th floor of a residential building in Sanpada (Navi Mumbai). This is a very central residential district of the Indian upper middle class. In just 5 minutes you get to walk to Vashi station and to the shopping centers "Inorbit Mall", "Centre One" and "Raghulela" to which, you have to go through the Vashi Station. The "Vashi Plaza" with many shops is about 10 more minutes away on foot. From Vashi station, you get trains to other stations in Navi Mumbai and Mumbai.
In the immediate vicinity of the building, there are several small shops with food and everyday supplies, small local restaurants (which also have a delivery service in the neighborhood; Chicken Tikka with Naan Rs. 210; Daal Rs. 70-120), pharmacies, laundry facilities, and a well-equipped modern gym "Body Art" (day ticket Rs. 200; month Membership Rs. 2000). The shops are open until about 9.00 p.m. or 10.00 p.m., some restaurants to midnight.
The building has 7 floors with 2 flats in four separate wings (making a total of 56 apartments), around are other residences. There are guards sitting at the building entrances through the day and each resident is registered using their passport copy. Women can be alone till about 11.00 p.m. in the streets around the building. Those who do not want to go walking all the way to Vashi station in the dark, can take a autorickshaw for Rs. 15. The building has an elevator in each wing.
The apartment has one room (living room) and a bedroom, kitchen, shower/bath and toilet. The bedroom has modern air conditioning and ceiling fan, while the lounge has a ceiling fan. The bathroom has a shower with water heater and sink. The kitchen has a refrigerator, a ceramic cooking plate, kettle and sink. 1-3 people can live in this apartment.
Apartments in Kopar Khairane
Jessica, an Indian woman, owns a modern high-rise building which was only completed in 2013, with 4 flats which they sublet. Each apartment has 2 bedrooms, a living room, bathroom with toilet, kitchen and a balcony.
The bedroom is usually divided between 2 or 3 people; the living room can also be converted into a bedroom at bedtime. One can thus, occupy 6-9 persons in each apartment. The rent is cheaper with more people sharing the room; those who want to pay more, can have a single room on rent. Each resident has a cupboard that can be locked with personal belongings.
The apartments are very modern and of the highest standard amongst which are available in Navi Mumbai. There are lifts and security personnel stationed, who know all the residents. The apartments are tastefully decorated and of high quality. The other residents are fellow participants or young Indian professionals, who are mostly under 30 years old.
Our residents highlight a friendly atmosphere. It is easy to meet people and spend free time with them. Jessica also lives in the apartment itself and provides, for a small fee (about Rs. 350 per month), unlimited laundry. She also cooks also cheap food according to order (vegetarian and non- vegetarian).
The tower is located close to the station, Kopar Khairane. The public transport system is thus, very easy to reach. Vashi Station is 3 stops away (5 minutes). Kopar Khaine is an upmarket residential district according to standards. There are all major shops, supermarkets, banks with ATMs, local Indian restaurants and Western fast food chains in the vicinity.

Hotel-Accommodation:
Hotel-Accommodation

For participants who are looking for more comfort, we organize accommodation in a centrally located budget hotel in Vashi, which is affordable for longer stays. It offers modern single and double rooms, each with private bathroom and air conditioning. The hotel does not offer Wifi Internet though, but internet use is possible with smartphones or USB internet sticks.
Rate
I. World Unite! Service Package
Mobile/Cell Phone Users: If you don't see the rates for your desired duration of stay, hide other (shorter) durations of stay.
up to 31 Days

32-60 Days

61-90 Days

91-120 Days

5 Months or longer


1 Person


350 EUR
500 EUR
600 EUR
700 EUR
800 EUR

2-4 Persons
(Rate per Person)

300 EUR
400 EUR
500 EUR
600 EUR
650 EUR
Convert
rates to USD, GBP, CAD, AUD and other currencies
The World Unite! Service Package includes:
Individual Consultation and Preparation prior to your arrival
Access to the World Unite! Online Resource Centre which has Preparation Materials including Intercultural Preparation, compiled particularly for your destination (PDFs, Videos)
Preparation Session via Skype, together with further participants
Arrangements of the Documents you need for your Visa Application and assistance with local registration (if required) but not the official government fees for the visa (See costs below)
Pick-up and Transfers from/to Mumbai Airport (BOM) on arrival and departure
Personal support staff at your location and at our international office
Orientation and Introduction in Navi Mumbai
Accompanying you to your placement on your first day
24 Hours emergency support by local support team
Local SIM Card with 600 Rs. airtime credit

Issuance of Confirmations/Certificates for your university, scholarship, insurance, etc. and filling out/signing Internship Contracts for your university
The Rates do NOT include:
Accommodation and Meals (see below)
Travel to/from Mumbai (you book it on your own; we can assist you)
Official fees for Visa (see below)
Insurance (Travel Health Insurance, Liability Insurance, Travel Cancellation insurance; you book it on your own, we can assist you)
Personal Expenses
Vaccinations
Local Transport (Estimated amounts see below)
Please note that for supervised/mentored internships, some organizations charge further contributions. You find this information in the "Info Box" below the respective internship description.
II. Accommodation Costs
You can choose between the following options:
Mobile/Cell Phone Users: If you don't see the rates for your desired duration of stay, hide other (shorter) durations of stay.
All Rates in Indian Rupees!
Calculate Currency
Short-time Stay
(1-31 Days)
Long-time Stay
(32-365 Day)


(Only bookable for full months or half months)

Shared Apartment or Hotel


Apartment shared with other participants
1 Person
(Double/Twin Room)*


7500 Rs/2 Week

(min. 2 weeks)*

15,000 Rs/Month

2 Persons p.p.
(Double/Twin Room)

7500 Rs/2 Week

(min. 2 weeks)

15,000 Rs/Month
Meals


(optional; Indian Meals)

per person
Breakfast 35 Rs; Lunch 45 Rs; Dinner 55 Rs./Day
Breakfast 35 Rs; Lunch 45 Rs; Dinner 55 Rs./Day

Hotel incl. Breakfast

1 Person
(Single Room)

7000 Rs/Week

+ Tax (4%)

30.000 Rs/Month

+ Tax (4%)

2 Persons p.p.
(Double/Twin Room)

4900 Rs/Week

+ Tax (4%)

21.000 Rs/Month

+ Tax (4%)
* Room is shared with another person of the same sex (World Unite! participant or Indian student/young professional). Electricity is not included in the rate and will be charged depending on usage. Rate for meals is subject to sudden change and not guaranteed. In case of 3-4 person: Same rate as in case of 2 Persons. 5 or more persons: Contact us for group rates. The bed has to be booked for a full month or half month.

Overview of other costs:
Visa around 60-130 EUR (75-160 USD) depending on activity and duration; to apply prior to your travel
If meals are not included: 40-100 EUR (50-130 USD)/Month (Estimate)
Small local expenses (Internet, Local Transport): ca. 20-40 EUR (30-50 USD)/Month (Estimate)
Insurances around 20-40 EUR (30-50 USD)/Month
How do I pay?
Once all your questions have been answered and you confirm that you want to participate, we will email you an invoice. You can pay it via bank transfer or via Paypal. You will pay a deposit of 200 EUR when the invoice is issued. One months prior to your arrival you will pay the remainder for your Service Package and for the first month of rent.
Rent from the 2nd month, possible further contributions to the NGO or for internship supervision (see info box of the respective project description), and costs for visa and possibly further official permits you pay directly at your destination (unless we inform you differently for certain placements). There are ATMs.
Extras
Other Projects That Might Interest You:
These projects are suggestions for alternatives that may interest you or those that could be chosen as COMBINATIONS. The combination of projects in different organizations is often possible and usually cheaper than two individual bookings. Please contact us to know more! Check out our other listings in the areas of "World Learner" and "Active Travel" at your travel destination to make your stay even more interesting.
Travel Health Insurance
We recommend the following travel insurance that is meant specifically for participants of internships, volunteering, language study, working holiday, and courses abroad. It is available for travelers of all nationalities and usable for all countries, except your home country. You can also add a journey liability insurance.
Just click on the link, fill in the form and you will get a confirmation email.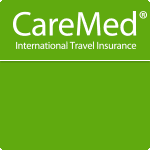 Getting There
Getting To Navi Mumbai
You book your flight to Mumbai (BOM). There, you will be picked up and taken to your accommodation in Navi Mumbai.
FAQs
Frequently Asked Questions (FAQs)
No, you can arrive at any date and you can hence, plan your trip according to your availability and the prices of flights. We can pick you up from Mumbai airport even at night.
Yes, this is possible and we will give you our best rates. Just let us know when you arrive and leave and we will let you know the costs.
Of course, you can do this - most of our participants do so. However, when the travel destination is too far away, it may not be possible over a weekend; these, we would recommend you keep for before the projects begins or after the completion. You could even plan these out during holidays. Even with an internship visa, it is possible to travel around India.
The monsoon begins in early June in Kerala, Mumbai, in mid-June and the Himalayan region, early to mid-July and ends in September. The Thar Desert in Rajasthan (location Setrawa), barely gets rain during the monsoon and Jodhpur is rather dry.
During the monsoon, it usually rains heavily for several hours every day. As a result, there are often floods in the streets of the cities, because the drains cannot absorb the amounts of water. An internship or volunteering is possible during the monsoon, and the only nuisance will probably be wet clothes and shoes, which are often difficult to dry because of the high humidity. You might want to carry a few extra shoes and a change of clothes with you (or buy them locally). You can even buy an umbrella or a raincoat locally. An advantage to traveling during the monsoon, is that the fares are cheaper and accommodation during the off season is cheaper.
For decades, India has been a safe country for women and now the impression, given by the media, is that the number of rapes has skyrocketed and India is unsafe for women. More cases are coming into light now, as women previously would not speak about rape, but are now empowered to do so. Compared to the number of cases in relation to the huge population of India (almost twice as many as the whole of Europe), even if projections of unreported cases are included, there is much less rape than in many other countries. There are 2 cases that happen per 100,000 inhabitants in India (in comparison: Central Europe: 8.1 cases; 14.7 cases in Latin America; 28.6 cases per 100,000 population in the US).
Of course you have to be careful as a woman, as far as the style of dressing and dealing with local men are concerned. In schools, boys and girls are often strictly separated and many young men have no experience in dealing with women who are not their own mother or sisters; your behavior, based on dealing with Western men, might be misinterpreted as "easy" or "loose" behaviour.
The total number of participants that participate simultaneously with an organization depends on the size and activity of the organization and responsibilities of volunteers/interns. We try to avoid too many volunteers/interns in an organization at the same time. It may be that you are alone in your work site, but usually there are, throughout the year, other participants in Mumbai, who you can meet in your spare time, if you desire so.
Our Info - PDF that you get as a participant, gives detailed information on health care. Also refer to
Recommended Vaccinations
In the tab "Accommodation", you see the housing options.
In the shared accommodations, there is no wifi, but you access internet at a cafe or on your smartphone or using a mobile internet stick. The registration of the modem, however, is very complex and not possible in Mumbai, if you do not have a permanent residence. Our tutor will help you with the paperwork.
There are several laundromats in Navi Mumbai, where the clothes are washed by hand and neatly ironed. There is a price per garment (fixed price for trousers, tops, towels, underwear, etc.), and it will be best if you negotiate a good rate for the clothes, especially if you have regular amounts of laundry. We advise you to ask around for the best laundromat in your area.
Yes, you can cook at your accommodations.
Yes, India is a paradise for vegetarians. Almost all restaurants are clearly marked, whether they are vegetarian ("Veg") or not ("Non-Veg"), and there are separate menus. About 40% of Indians are vegetarians.
You should be able to understand and make yourself understood in English.